Major Hide Member
Full Member
Minuteman
We are getting a steady shipment of these every couple days each week. These come with (1) 10 round magazine and factory adjustable trigger. And, of course, box and all original paperwork.
There was a slight increase in pricing July 1, in both the firearms and shipping. To make it easier, the below pricing INCLUDES shipping to your FFL. AK and Hi will be exact shipping amount. No international sales.
Of course, if you live in Illinois or a state that touches Illinois, you may pick up in our shop to save shipping and transfer fees from your FFL.
Right Hand Steel Barreled Action: $646.88
Right Hand Carbon Fiber Barreled Action: 692.64
Right Hand Steel Complete rifle: $930.80
Right Hand Carbon Fiber complete rifle: $1009.84
Left hand Steel Barreled Action: $670.80
Left Hand Carbon Fiber Barreled Action: $715.52
Left Hand Steel Complete: $969.28
Left Hand Carbon Fiber complete rifle: $998.40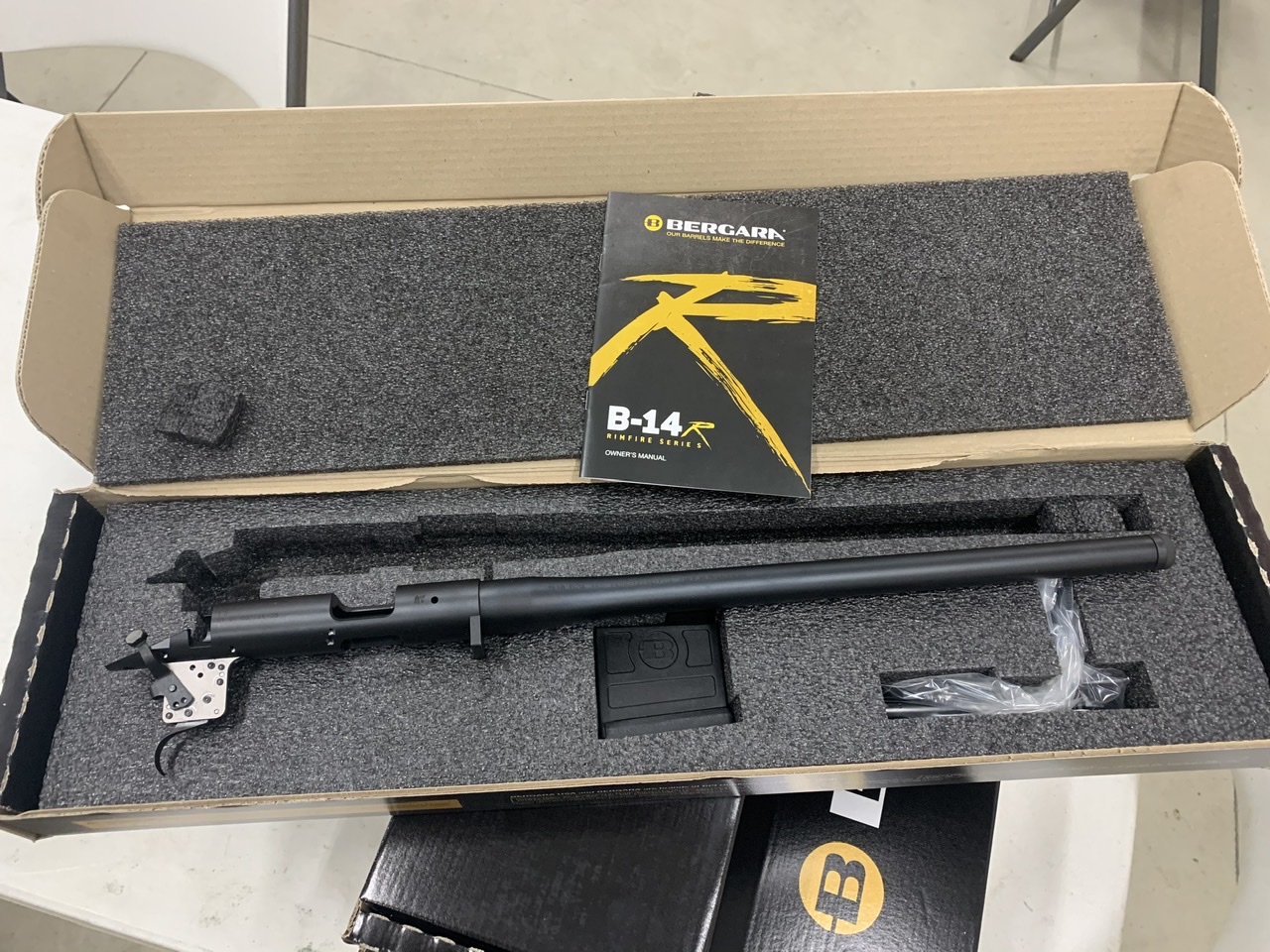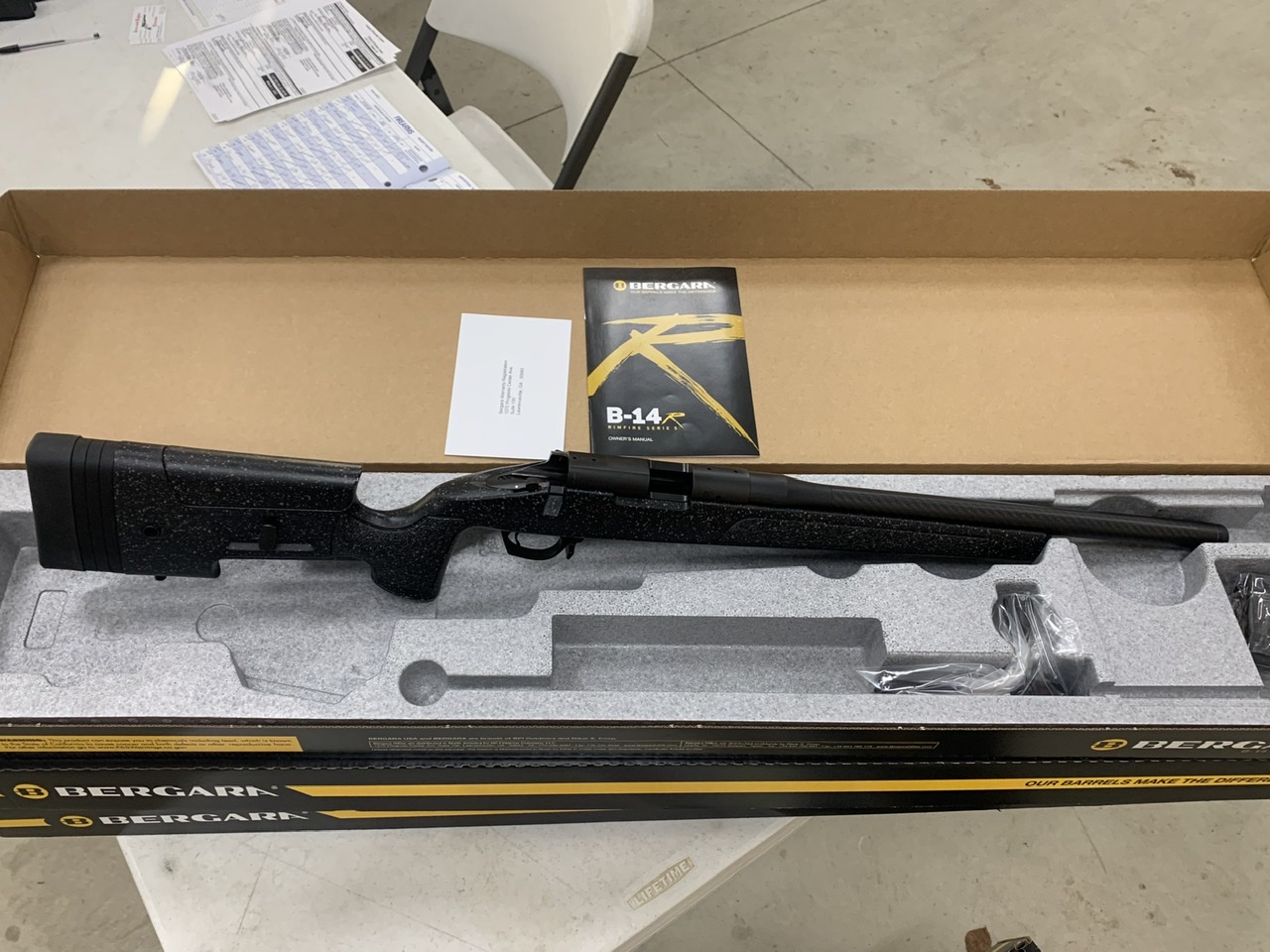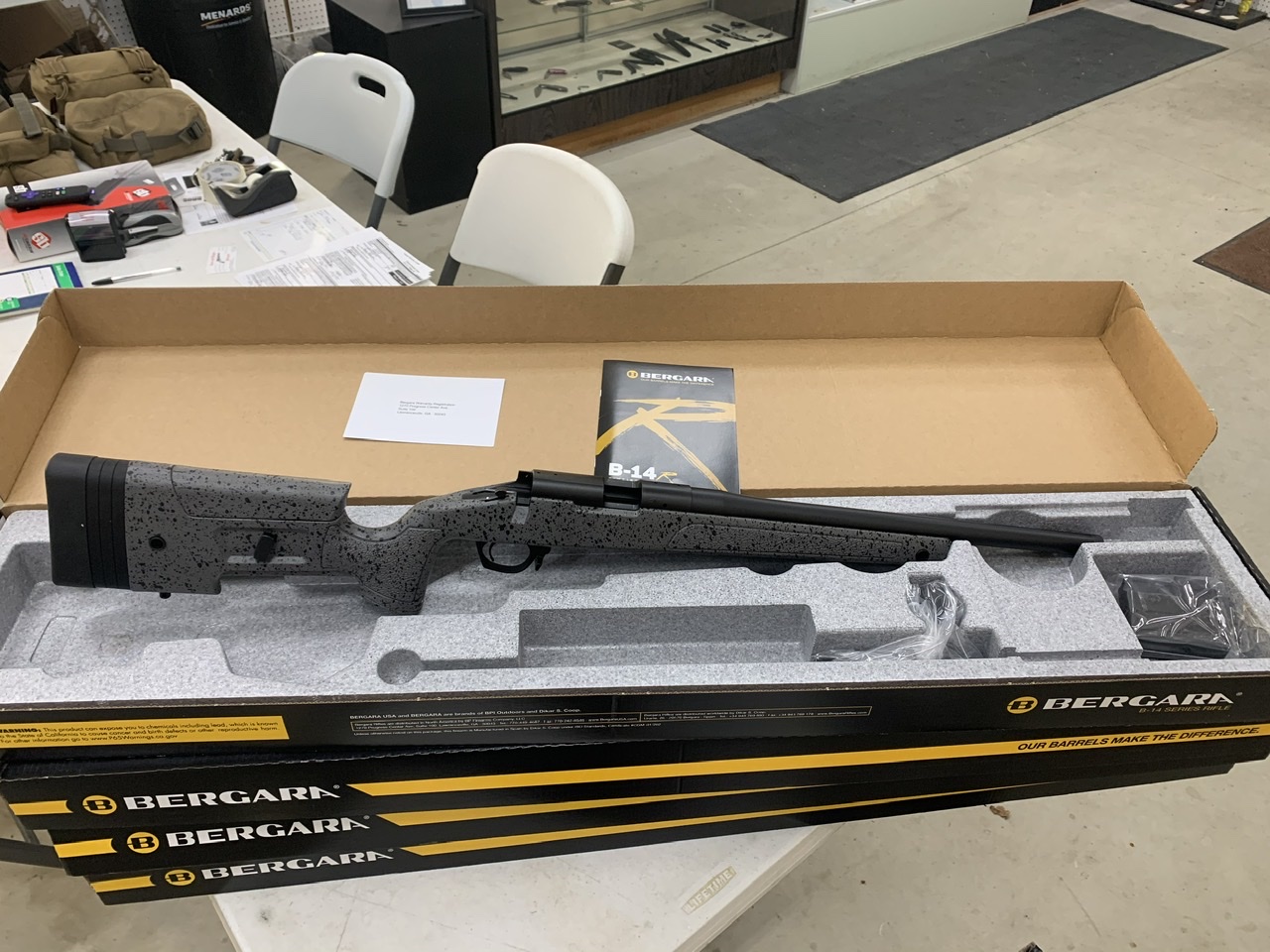 pics are hard to tell, however:
Dark stock is the carbon fiber barreled
Lighter stock is the steel barreled
For those not familiar with the B14R, they are chambered in .22LR, all have an 18" barrel (threaded and include a thread protector) and have a Rem700 footprint. Meaning, they will 'drop-in' any Rem700 stock or chassis, they use a Rem700 short action scope base and will accept a Rem700 trigger.
Complete rifle stock has adjustable length of pull spaces and adjustable cheek.
IMO, $ 4 $, these are the best barreld actions out there to date.
PM or txt for more info.
217-855-0016
Text is better, as I don't live on here, yet my phone is with me all the time.
Last edited: