If you run, you'll only die tired
Full Member
Minuteman
If you don't want to wade through my scintillating prose, here's the bottom line-
GO!
I don't care how poor you are- find a way to make it happen (it's really not expensive). I would go there every damn day if I could- it's honestly THAT good. It's so unlike anything else, that it has to be experienced.
First, a few disclaimers- yes,
@TheGerman
is real- I met him, shook his hand, delivered apple pie moonshine to him, rode in the MRZR to the FOB with him and somehow managed to not be called a muppet during the nearly 3-hour adventure. Also, he has built a badass place in the desert to create the thoroughly immersive "Night time is the right time". So, sit back, relax, and enjoy the views and review of the first member of the 'Hide to participate in this experience.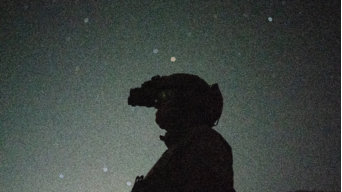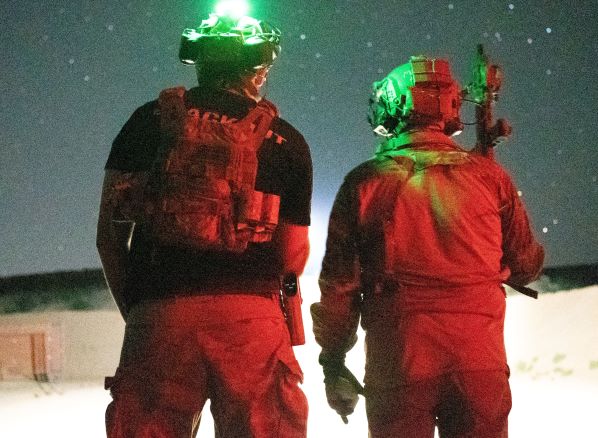 It began on a gravel parking spot, just off the highway exit at 8:15 pm on Thursday, September 22, a few miles from the site. The German arrived right on time and after getting fitted for my helmet with night vision and some banter, waiting for it to get dark enough to get the full experience, and delivering the Midnight Moon Apple Pie Moonshine- (buy it as a tip- trust me), we raced off to the FOB totally dark, using only our night vision. Pick this as an option- totally worth it. To adequately describe the sky at night, while wearing anvis9s, would be to drain the world of superlatives. This being my first experience wearing NVG, I was awestruck by how well you can see everything in the sky- stars, the Milky Way, and a shooting star that looked like a nuclear missile.
Upon arrival, I went into a REALLY nice/cool/geez-I-could-live-here FOB, decorated with banners, lights, and various instructions and then met the instructors who would be guiding me in my experience- all good dudes who love what they do and treat you well. Then, it was time to sit in the ready room to receive my instructions and get a thorough safety briefing for the night's festivities from The German himself. After completing the briefing, I was given my ammo and chest rig and off we went to the "Bunny Hill" to make sure I was applying my safety instructions, getting familiar with the weapon, doing some dry fire and generally getting the lay of the land. There are several courses of fire and lanes which can be used. I don't want to give away all of the details, but suffice it to say this place is so well done and thoroughly thought out. I had a blast. My favorite was a shoot house called the Hallway of Doom. I liked it so much, I ran through it three times and improved in my accuracy and speed each time. My last time, I scored 16 K-Zone hits and 2 A-Zone hits.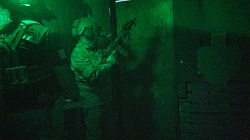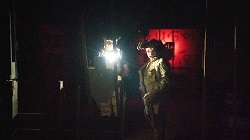 For reference, I am NOT ex-military, so while I was new to night vision (which at first is a little disorienting and takes some getting used to), I was not new to shooting. I grew up with shotguns almost exclusively. Five years ago, I got into coyote hunting here in the desert and have a couple of carbines I use for that purpose. I also shoot a carbine equipped with an Eotech sight for home defense and drill with that weekly, so I have SOME experience, but nothing compared to many on here.
So, the final review is a 5 out of 5. No question, the best shooting experience I have ever had. The setup, variety of targets (moving, stationary, hostages, terrorists, shooting from a van, throwing a sim grenade at a truck, receiving helpful tips and instructions as you go through these evolutions)...well it all added up to something I will do again, and again. So my recommendation?? Go see
@TheGerman
in person. Meet the instructors. Experience the desert at night. Ride the MRZR out to the FOB. Pay for the photography package- Mike is awesome- he took these pics. You will NOT be disappointed.