Heathen
Supporter
Full Member
Minuteman
Supporter+
A friend of mine tipped me off to a new manufacturer in March called Diligent Defense Co.
https://diligentdefense.com/
There isnt a ton written about them since they just opened in January, but they've been in the form 1 kit business for a while.
Tbac did include one of their cans in a recent 300blk sbr sound test which they posted here on the hide, but there wasn't any discussion about them. Most surprising about Diligent was the fact that the largest of their cans, the Enticer L Ti, topped the shooters ear rankings on Pewscience.com using a supersonic .308.
They make basically four cans in 7.62mm. Two different lengths (8.25" and 7.75") in steel or titanium construction. all are 1.625" in diameter, and all have HUB rear threads. The features and performance come at a very reasonable price point as well. a Ti L without a mount and mill finish is $905. For comparison, the DA Nomad LT is $1100, and a Thunder Beast Ultra 9 is about the same as the DA. I appreciate light weigh small POI shift cans, and these appear to match the Tbac in that regard, see below.
I'm most interested in the Ti variants for precision rifle, so I got one of each. The Ti cans are extremely light at 7.7 and 9.6 ounces without a mount. Both have symmetrical blast baffles, asymmetrical baffles in the center of the stack, and the forward most baffle is symmetrical. I'm no suppressor designer, so i'm sure there are design elements i'm missing. The end caps thread on and center up via a steep taper, which is unique in my experience. The end caps have a flash suppression feature as well, which I haven't tested. All of their cans are are rated to 300 WM with a 10.5" barrel.
The finish shown below is called "Mill Finish". They're also available in black and FDE for additional cost. They can also be had with no mount for some additional savings for those that are already vested in another mount system.
While I don't do a lot of social media, check them on Instagram, they're pretty sporty. They also have some funny T-shirts.
Its hard to make a can unique and interesting externally, but these are definitely attractive.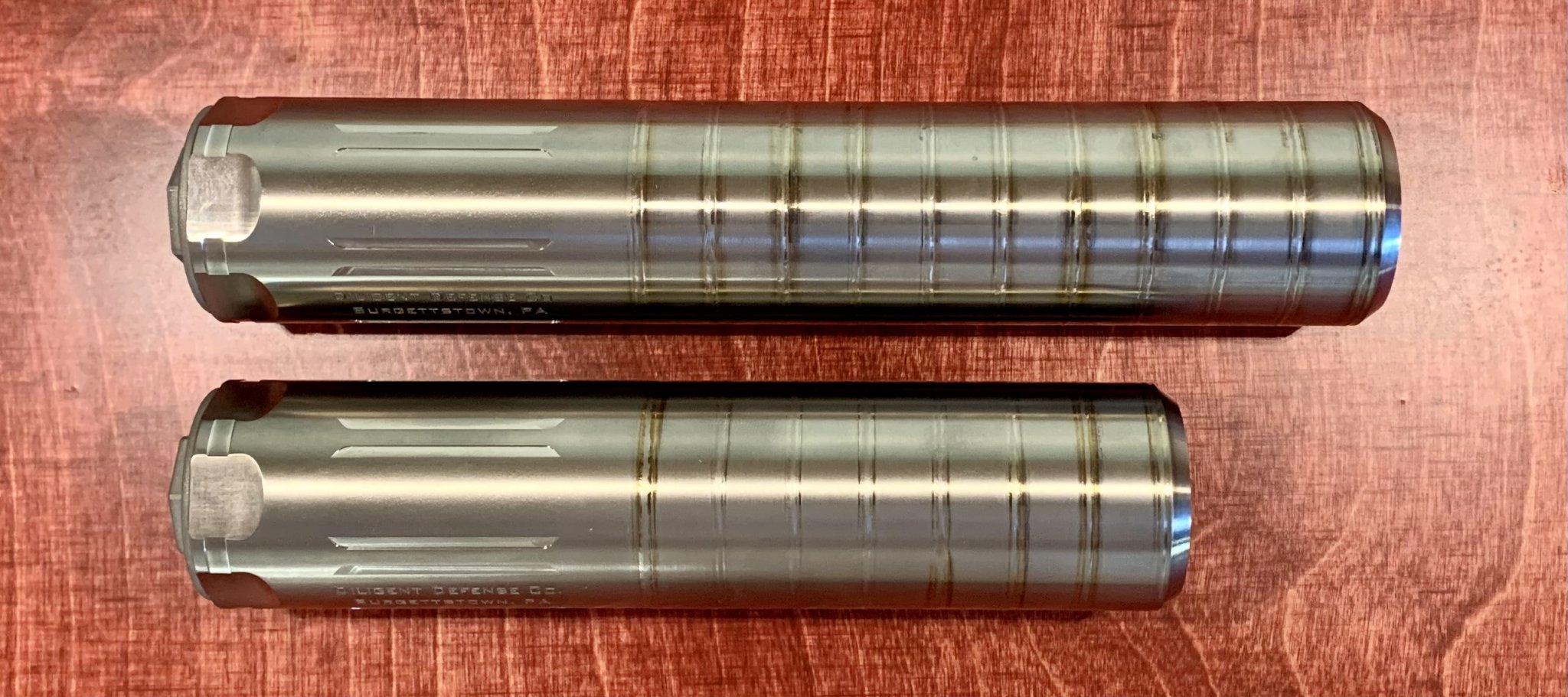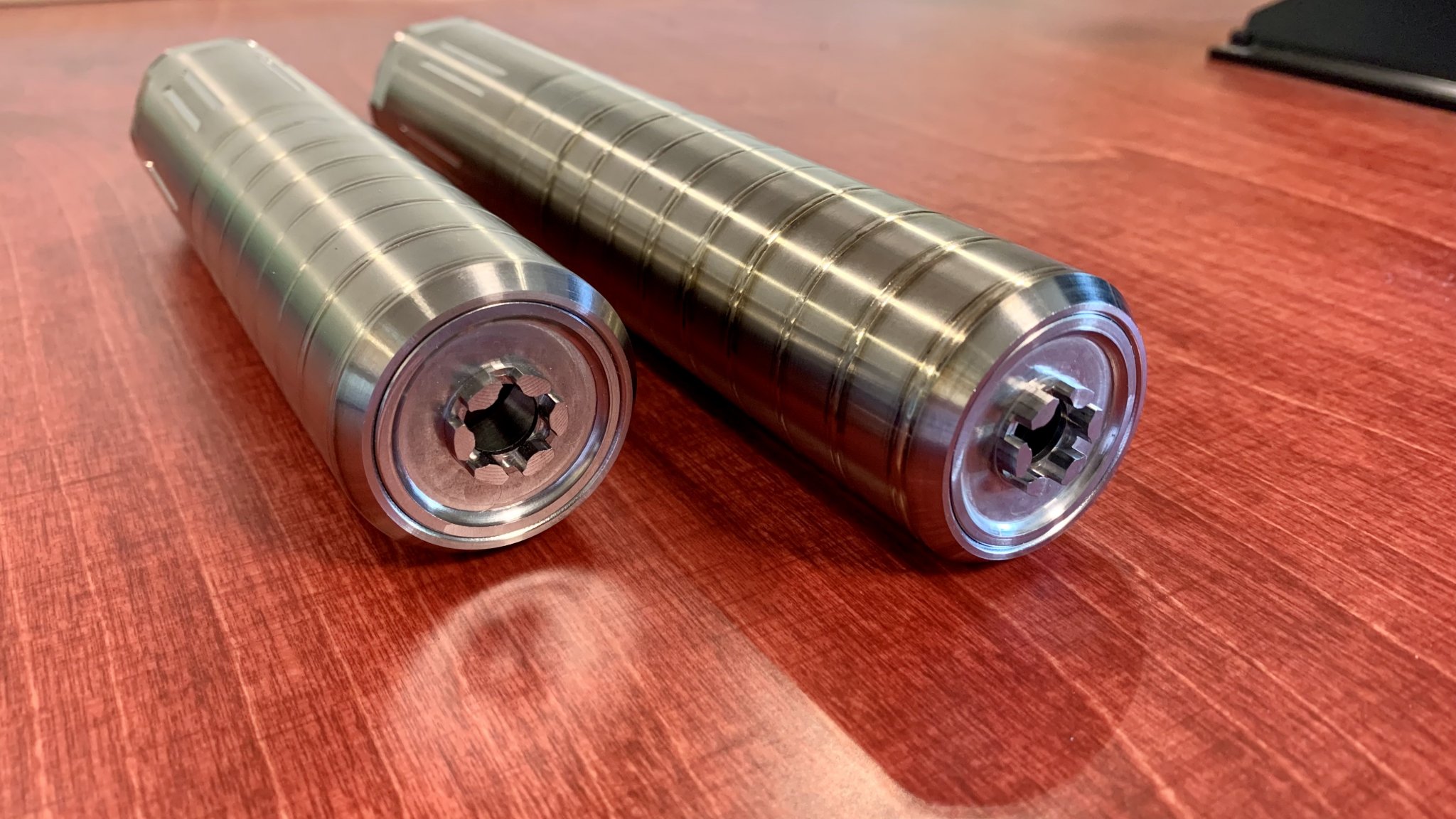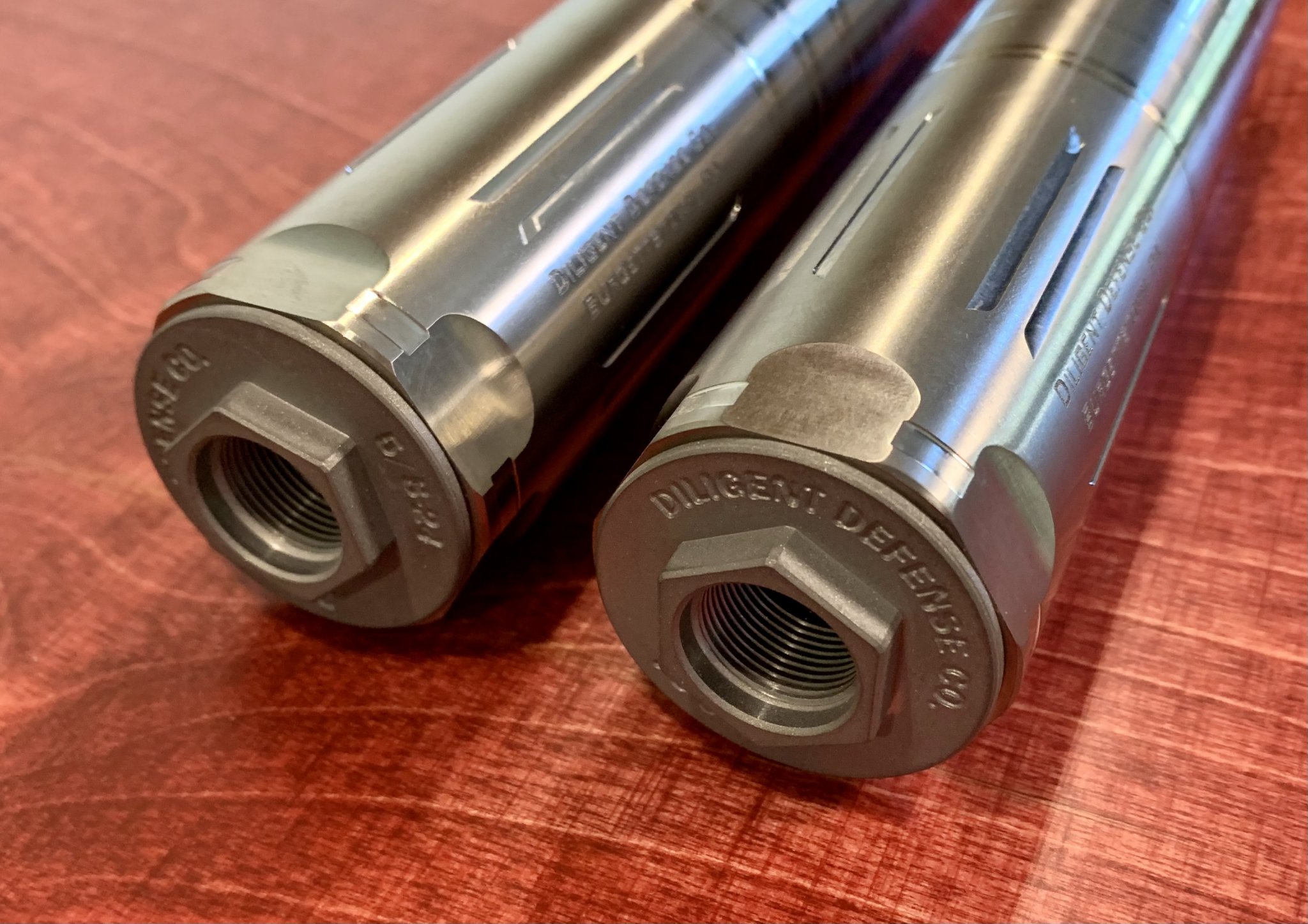 Blast baffle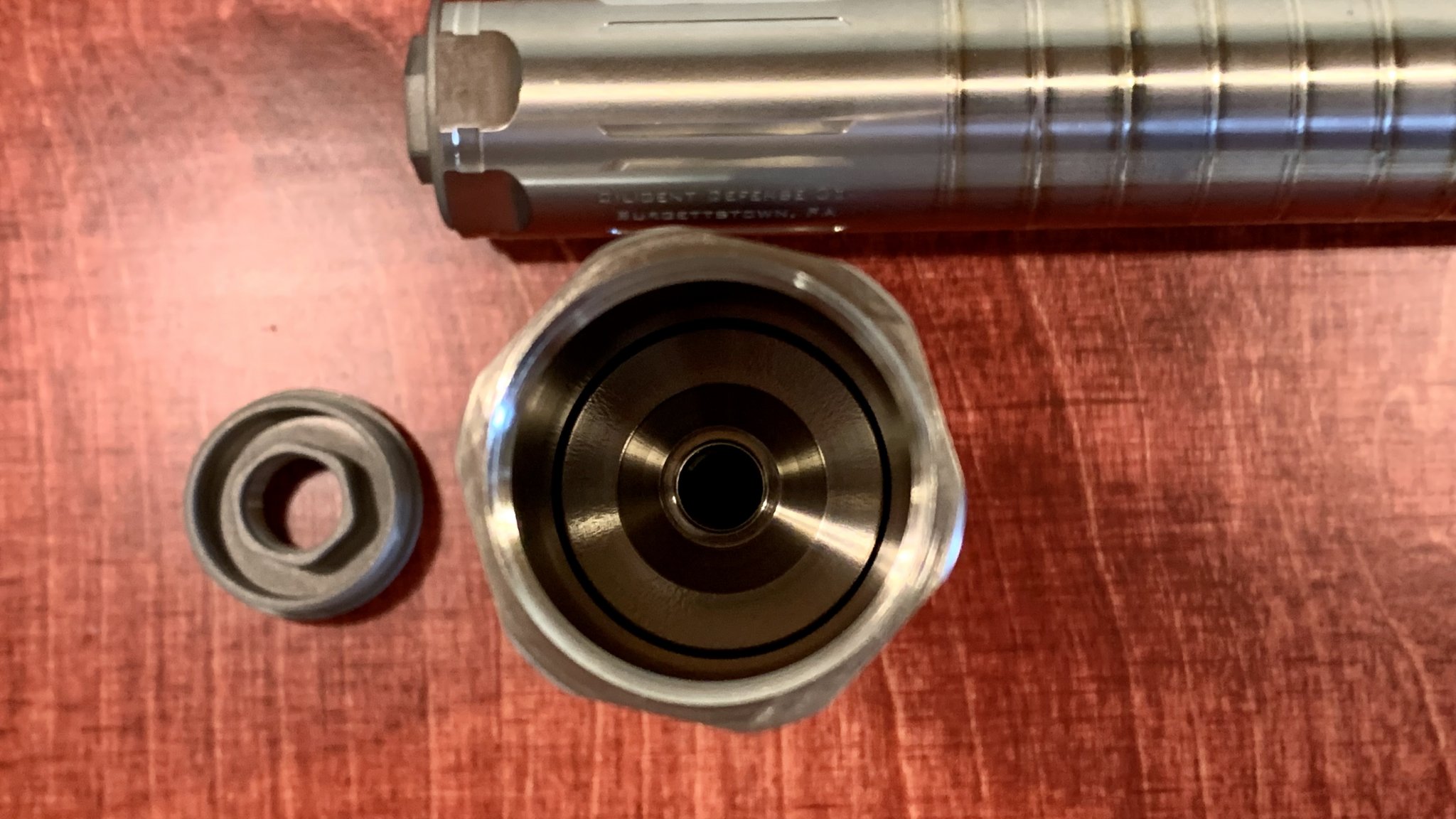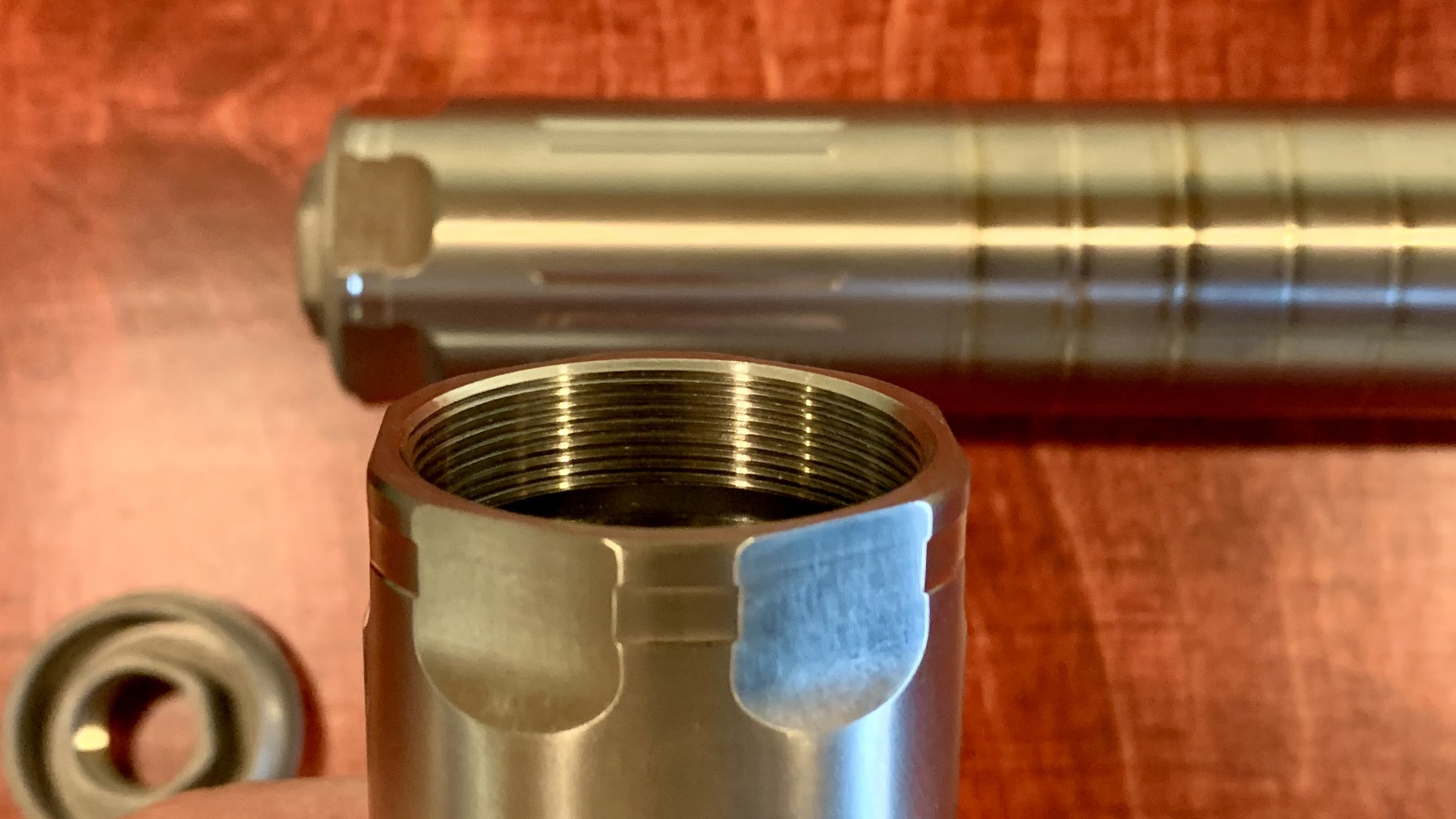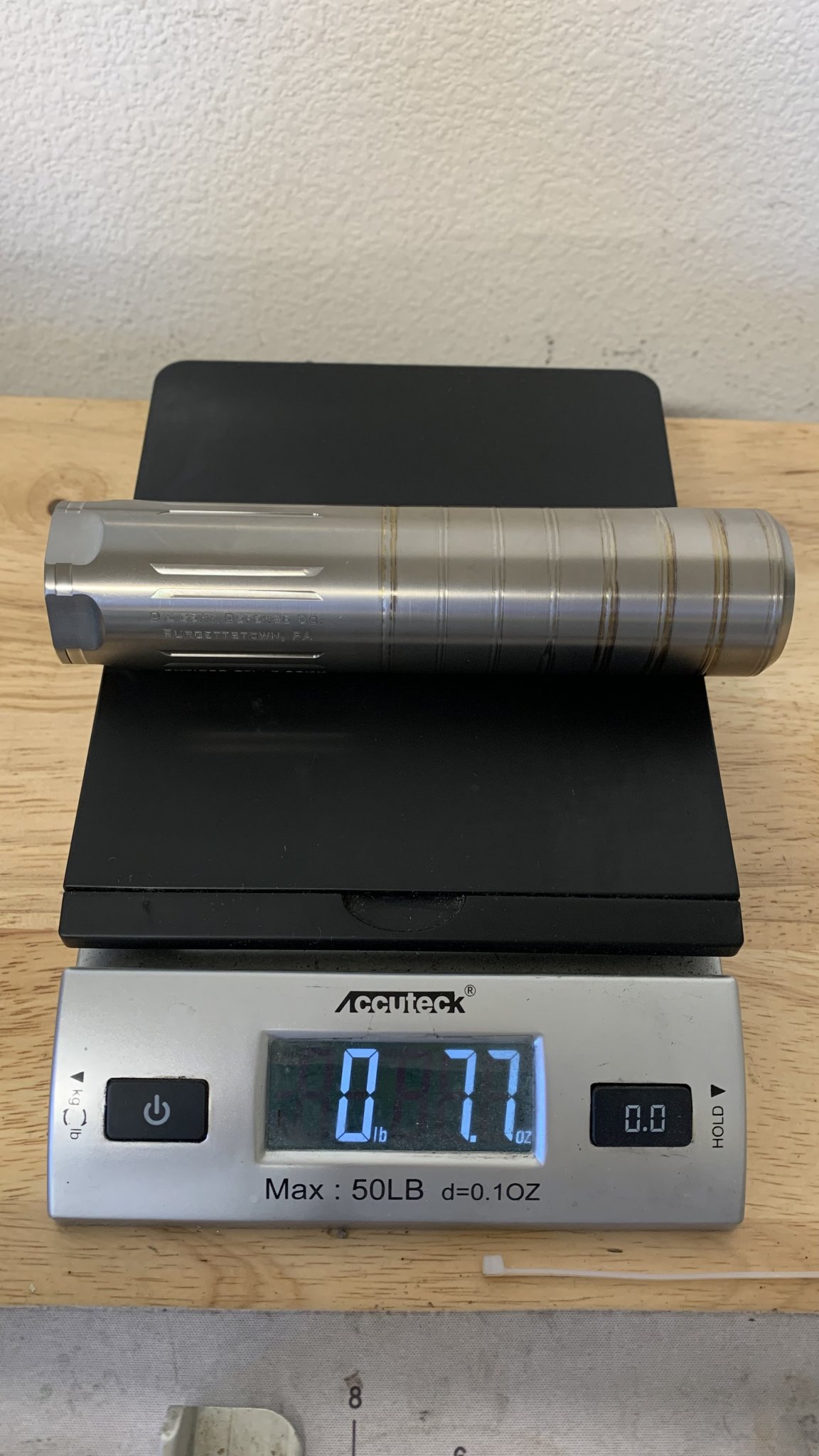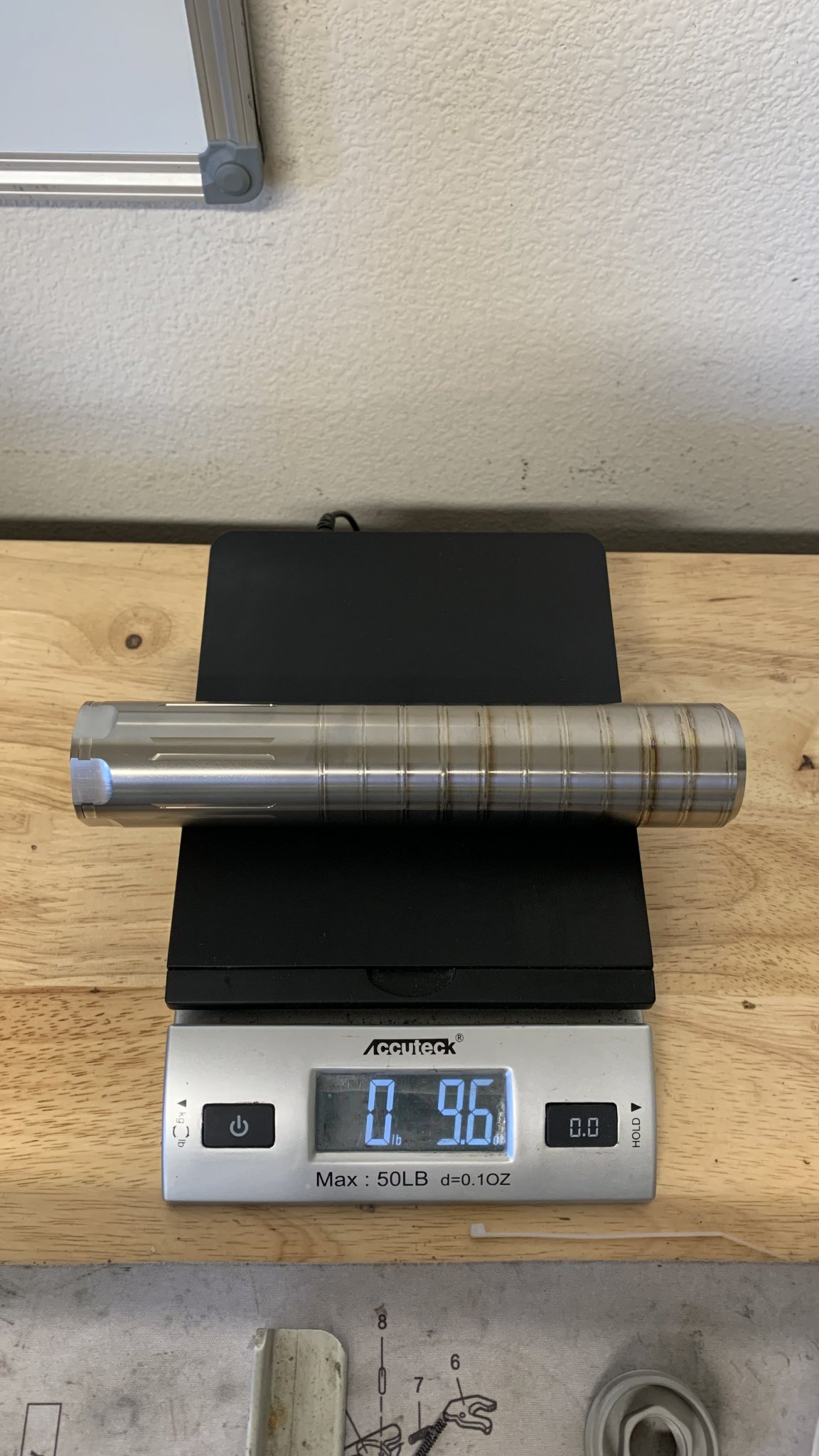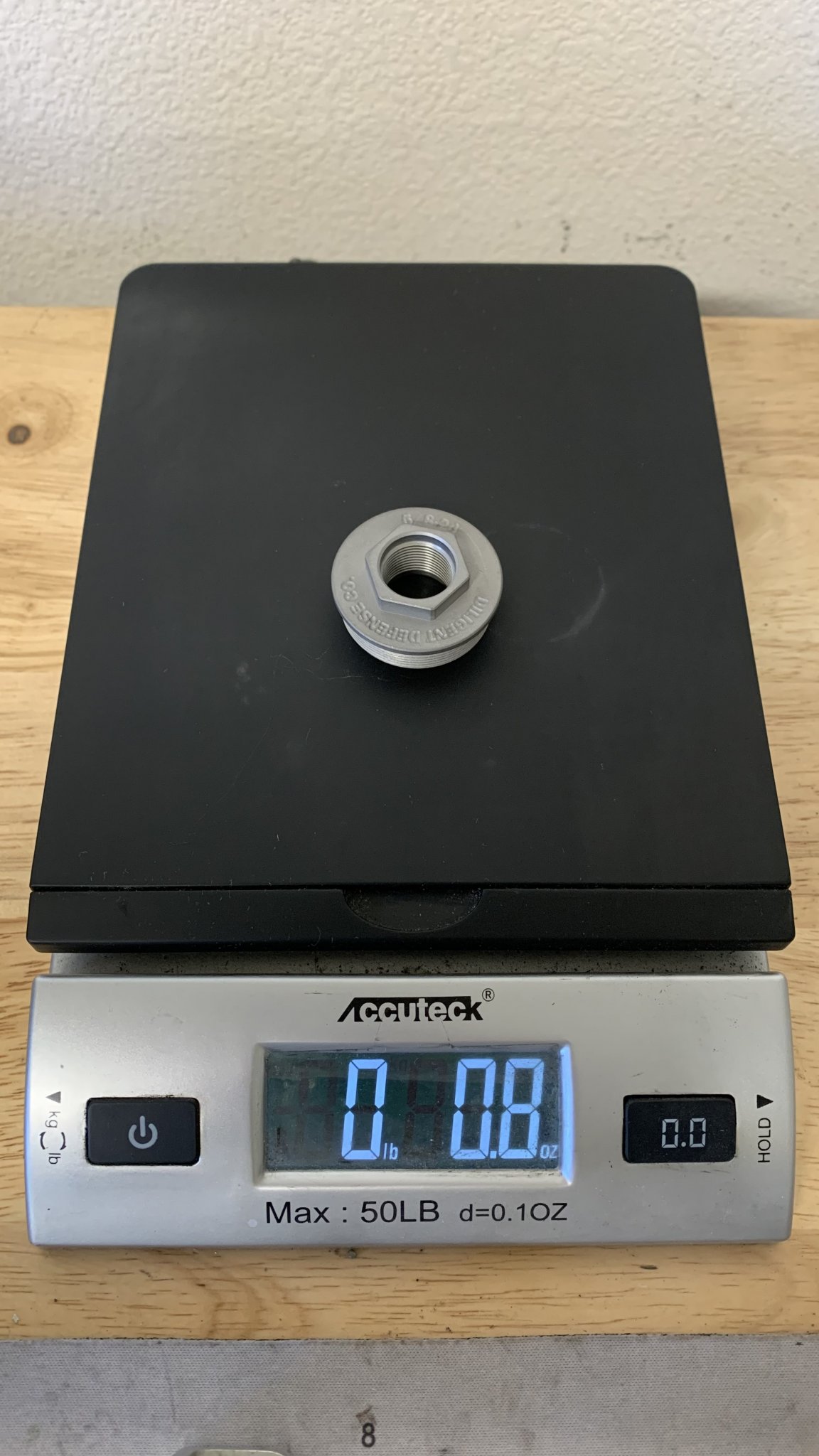 Ultra 7 and 338 Ultra for comparison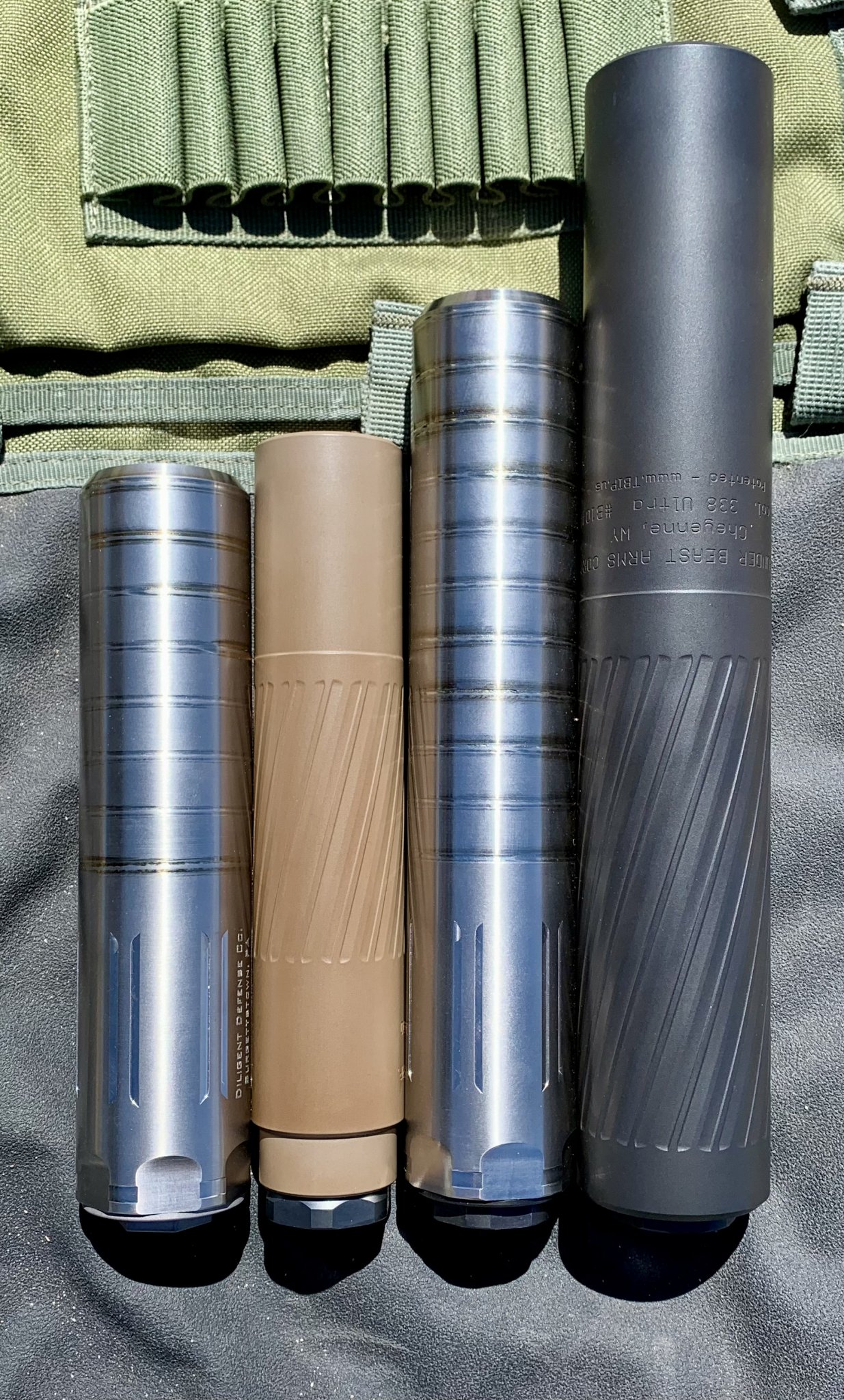 Pew rankings sorted by shooters ear.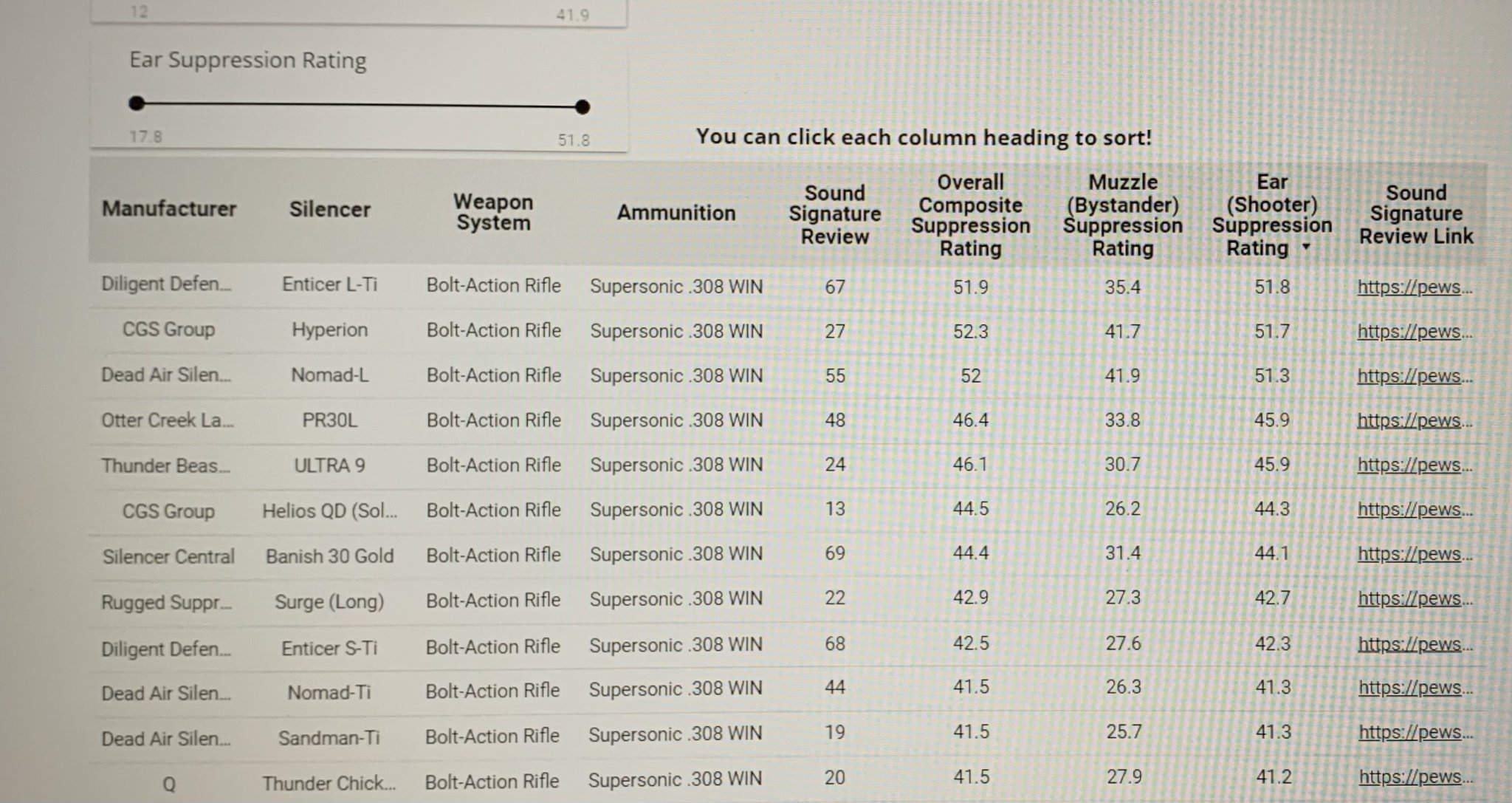 I probably should have put some rounds through them before this, as both blew some goo onto my labradar, and may have caused some deviation on the first shot of the L. I added some rounds to the L string because of it. All were shot with area 419 universal adapters and mounts, and no zero changes were made between cans. The grid spacing on the target is .1 mil. I'm pleased that there was so little shift between them and the Tbac U7/30, which is zeroed on this rifle. They both appear accurate. Very rudimentary test of course. Sound performance was good, with the S being slightly quieter than the U7, and I couldn't really tell the difference between the Gen 1 338U and the L Ti. I spent some time spinning around in circles and shooting into distant hillsides to try and isolate the character of each without terrain reverberations. The 338 U must be quieter using telemetry, I just couldn't hear it.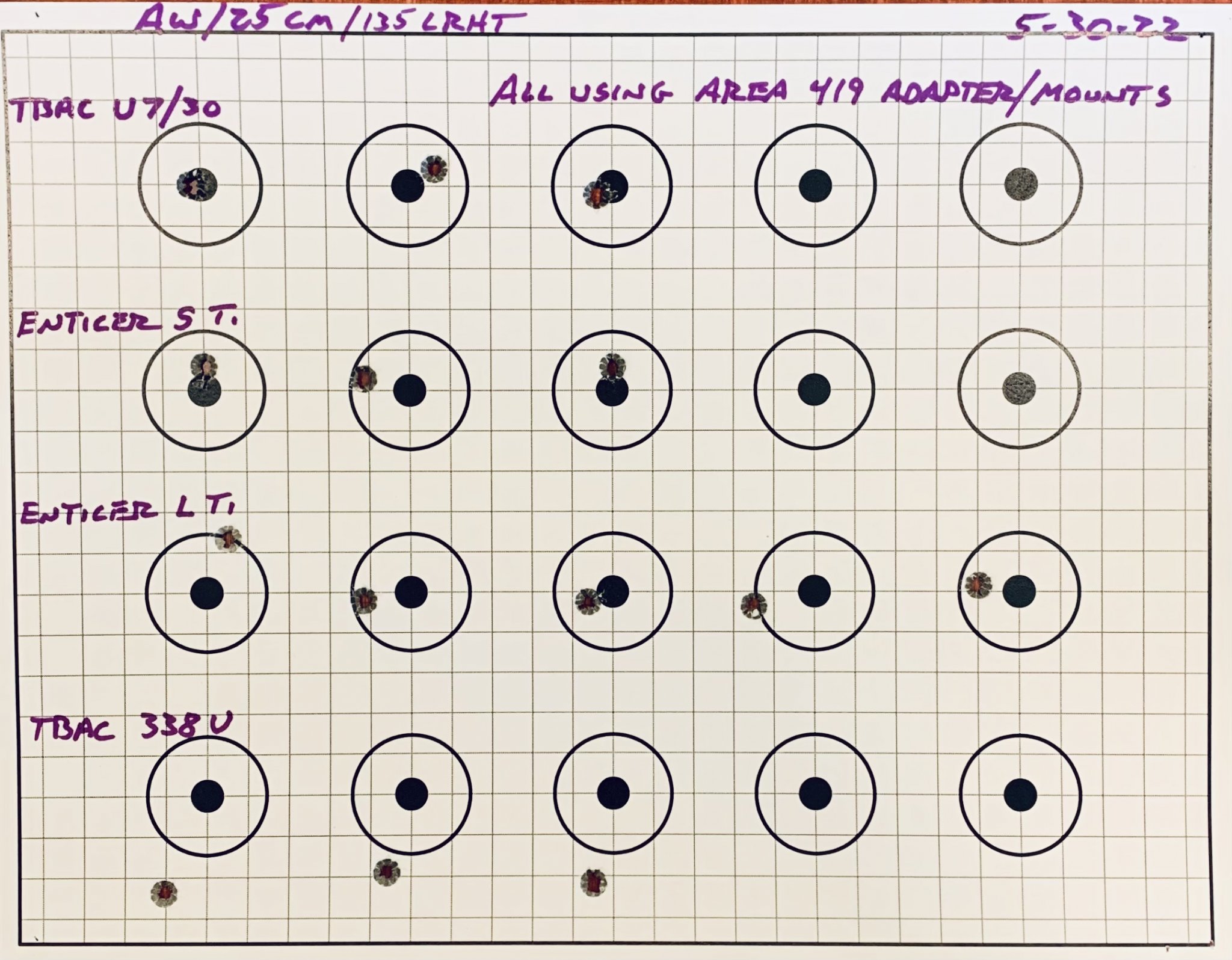 I'll get some more testing in as time allows. Diligent appears to have made a very solid entrance into the ultra light Ti can market for precision shooting. If one doesn't care about weight, the steel Enticer L with no mount is $600.
Full disclosure I am a dealer, but NOT a hide seller so don't ask. I also did this review independent of Diligent. Hit up your local dealer and have them contact Diligent. Very easy for them to set up an account via the website and order in a suppressor for you. Below is a dealer list with existing dealers, but this isn't a complete list.
Last edited: