Full Member
Commercial Supporter
PX Member
Minuteman
I got some range time with our 338BA can on a Desert Tactical 338 Lapua today.
I gotta say I was pleased with the results. I'll do more of a complete write up and post on my site but this should be good for now.
Here are a couple pictures of the rifle. DTA 338 Lapua with a S&B 5-25 on top and our 338BA suppressor.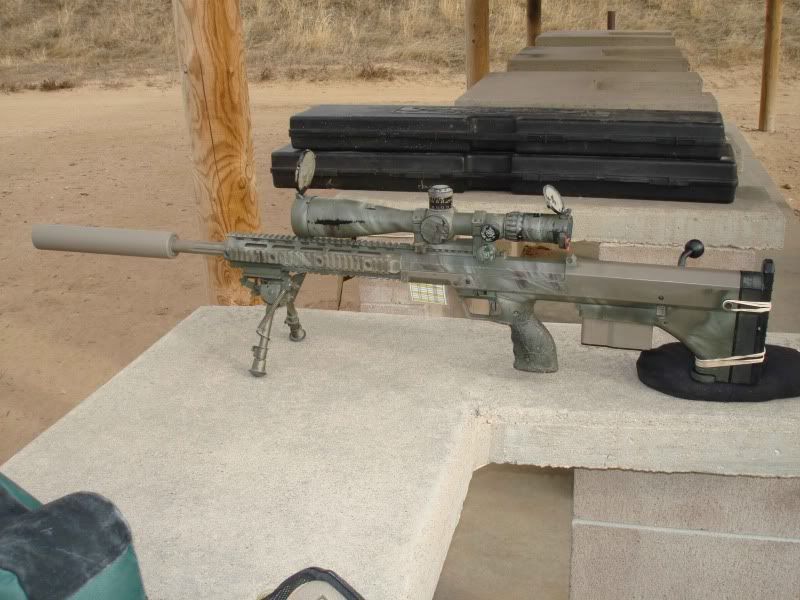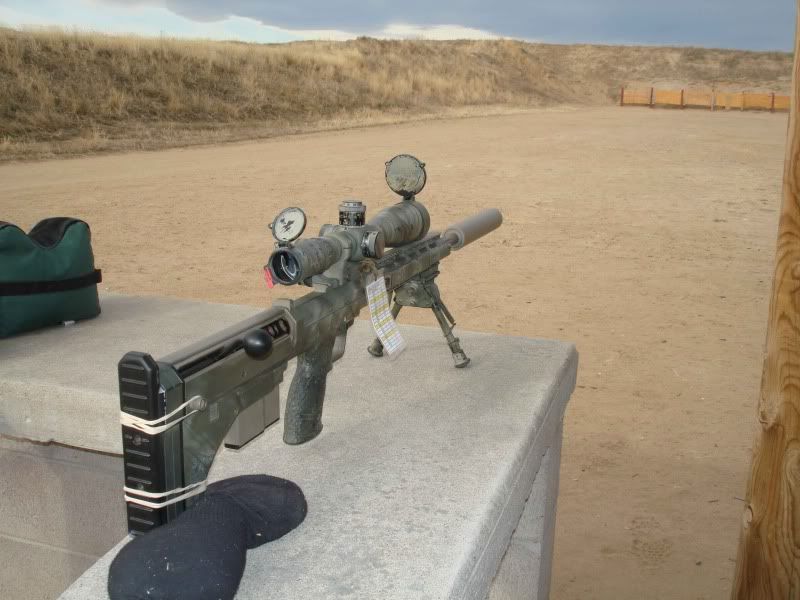 Here are the first couple groups I shot while getting a zero for the load I was shooting. I got the load from the DTA guys, 86 gr of RL25 pushing a 300 Scenar loaded to 2.892 ogive.
First group I shot wasn't bad measuring .7 I put 2 into one hole then 2 a little high and one connecting them all. It takes some practice getting behind this rifle since I'm so use to a more conventional rig. I wasn't getting behind it the same for each shot as evident by the group.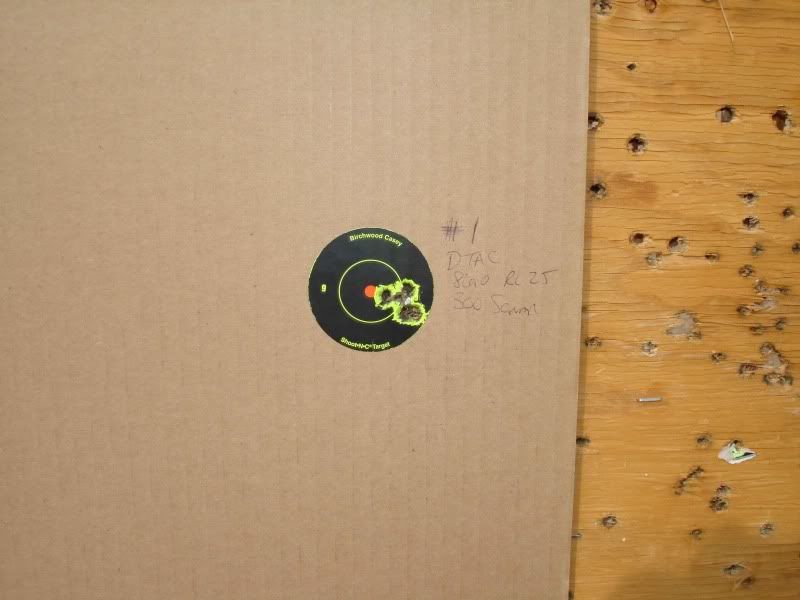 Next group was about the same .7 with 3 into on hole and then 2 a little high.
I shot both of these groups over the Ohler 35P. The first 5 shot string had a high of 2610 low of 2596 Extreme spread of 14 SD of 5 for a 2600 average. Group #1
Second string High 2613 Low 2592 Extreme Spread 21 SD 9, average 2604 Group #2
I shot 5 (6) more rounds for a final zero here for group #3. On my fourth shot my 75lb pitbull jumped out of my truck and though it would be good to lean into my leg taking the shot out of the group so I shot one more. 5 shots into a ragged hole going .4 center to center.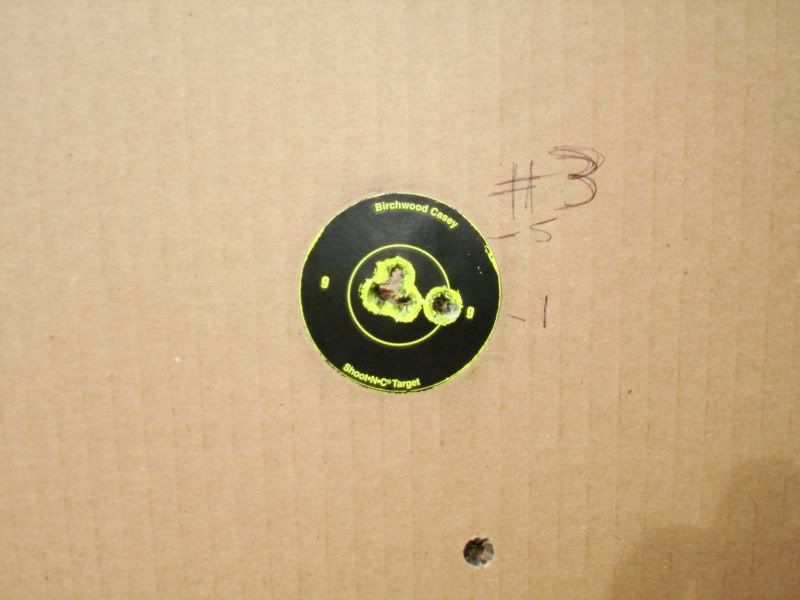 I can live with that
I ran the numbers through Ballistic FTE for 5000' AD and headed across the street to stretch things out to 1000 yards. Before the sun dropped down behind the Rockies.
I put a steel IPSC out and a cardboard IPSC a few feet away( I need to save groups for testing purposes). First round on steel was a hit a little high on the IPSC but good enough. I switched over to the cardboard and let 5 fly. This is where I really regretted forgetting to take my 338 TAB Gear cover off my other 338 can before heading out. I had to wait longer than I wanted to take the shots in the lite but twitchy winds. I went down to check after the string and was extremely pleased with what I saw. 4 shots into 2 ¾" with the 5th opening it up to 5". I do not know the order of the shots but the one was barley on the target. I'll take luck when I can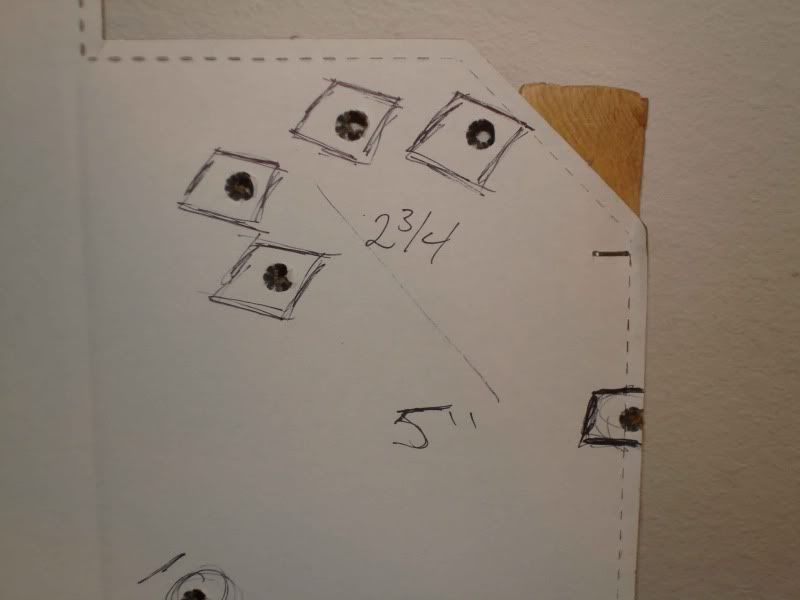 This had me pretty excited to shoot a couple more groups.
I'm not used to the P4 reticle since I'm a USO guy that shoots the CMG MOA reticle so I dialed in .2 mil left for the next string. The first 4 shots looked good as far as dust behind the target but the wind changed up a bit down at the target and on the 5th shot I didn't see any dust at all so I sent one more just to be safe. Once again 4 shots into a crazy small 2" group with 2 shots high and a little left opening it up to 7" But my group stayed on the right edge. Once again a little luck helped out a lot.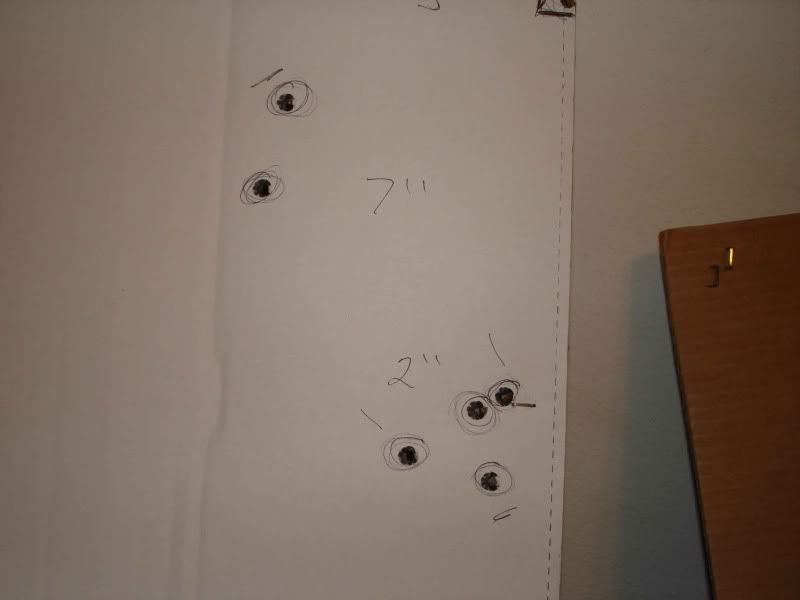 Now I was really ready for another string. I sent 5 more trying to get the last of the sun. I guess I rushed to much or the wind changed just enough but out of 5 shots only 3 were on target 2 pretty centered but a little low about 1.5" apart with the third just inside the left edge about 9" high. I guess the other 2 went off the left edge. I didn't see or feel the wind change but something happened. Nothing like getting humbled right back to reality ASAP.
It's looking like this combo has a lot of potential. I'll get it out to 1500 as soon as I can, maybe tomorrow. I need more Scenars!