Welp... like many of you, I've been on the hunt for the perfect (ballistic) helmet setup for use with NODs. I have a small stable of virtually every make, model, and type of ballistic helmet ever made. I've progressed through the Jurassic period with PASGT and MICH2000, tried the Chinesium options that will certainly kill you with toxins leeching into your melon, all the way through the latest Ops Core, 3M, Gentex, Mtek, Revision, and Crye. I have yet to try anything from HHV. My recent acquisition of a sweet Mtek Flux ballistic has me feeling like they are at the apex of brain bucket development. The problem is, all of the truly world-class, quality protective and fully featured gear will set you back a bare minimum of $1500 just for the bucket alone. Add in a quality padding and retention system, comms/earpro, mount, etc and it's not difficult to have a solid $5K invested by the time you have everything just perfect.
The conundrum is, can you get a great base unit at a
real
cost savings that doesn't sacrifice ballistic protection, quality fit/finish/feel, features, etc?
In my experience, the answer has been a resounding — NO! You simply have to give up something. There is no free lunch.
Until now...
I proudly present to you, dear fellow NODiots, fresh from the quirky country of Demark, from the aptly named company Protection Group Denmark, their spectacular new ARCH IIIa super high-cut ballistic helmet!
Have a good look/read/watch here. It's pretty impressive and should put any questions of quality or capability to bed: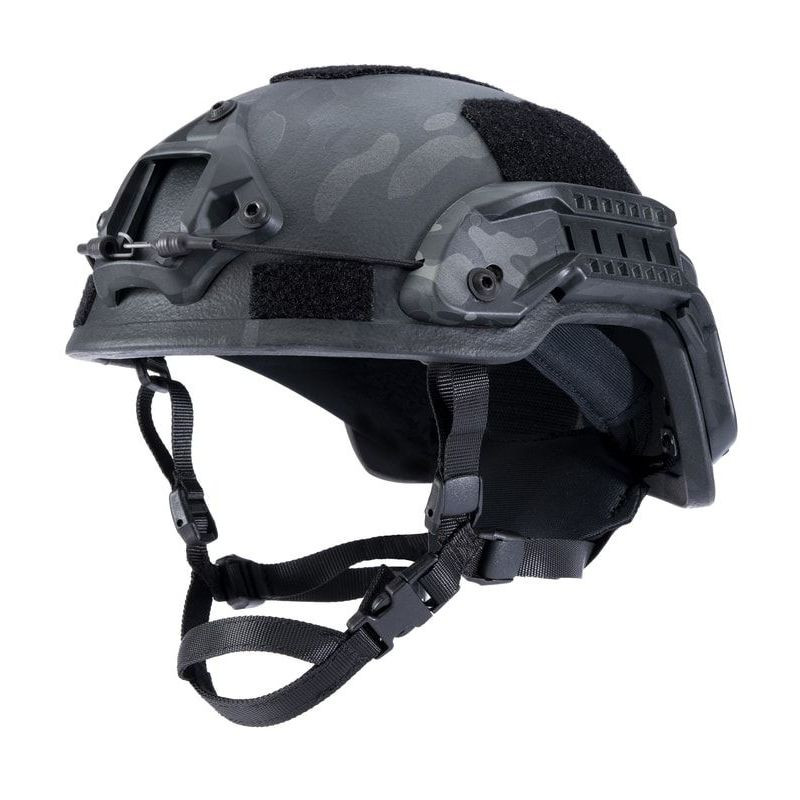 The ARCH helmet stops fragments and handguns. It weighs from 1.15 kg, has high cut, BOA fit as well as rail and front shroud for optional equipment. Buy it now.
www.protectiongroup.dk
This damn thing took four (4) damn months to get here, but supposedly that was because I ordered right when PGD was redesigning their helmet line — and it was a worthwhile delay, if my unit is any indication.
For the grand total of $373.50 (delivered) I received a helmet every bit the equal of my TW Ballistic and 90% as good any of my Crye, Ops Core, Revision and 85% as good as the Mtek Flux, and that's high praise.
First, a few faux toes: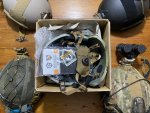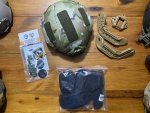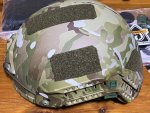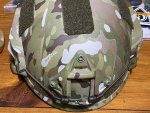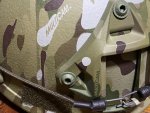 First, it arrived straight from the factory in Denmark. Well packaged with an accessory kit that should be the standard for every helmet manufacturer... period. Not only did it come with a matching set of pre-installed Multicam ARC rails and shroud, but they include a full spare set of Desert Earth colored ones as well (pictured)! The BOA system is VERY well executed, and has the most comfortable retention system of any helmet I own. Then, the creme de la creme, is their included padding system. Basically, it's a full Deluxe 4D Pad System. The PGD helmet is THE ABSOLUTE MOST COMFORTABLE helmet out-of-the-box of any manufacturer on the face of the planet. It is every bit as comfortable as my TW with 4D aftermarket pads, but its Boa retention system is even more comfortable. The helmet sits high and accommodates ear pro better than my TW or Ops Core and is about equal with the Mtek and Revision.
So, ballistic protection that seems equal to any of the $2K model, more comfortable out-of-the-box than any helmet ever made, fits like it was custom molded to my head, and all for $373.50!
What gives? Where does it let down or fall short of the Big Boy Pedigree models?
Well, first it's a good 8-10 ounces heavier than the newest OC/MTek models. That's a non-trivial weight difference, but it's also not a deal-killer, especially considering how comfortable the system is. Seriously, it's so comfy you almost forget you're wearing it. I can run it for many hours without ever "feeling" it.
Second, the shroud is polymer, not metal. That said, both the Wilcox G24 and Norotos INVG lock-up absolutely solid with ZERO play, flex or give. MUCH better than the poor fitting shrouds Ops Core is shipping with their brand new $1800 SF unit.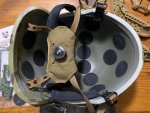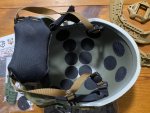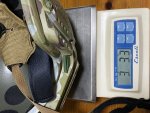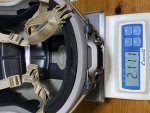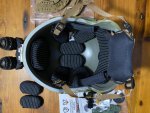 I have a fair bit more to say about it, but I'm posting this from my damn iPhone, and I suck at texting, so I'll revisit this in a day or two with additional info. It's sealed against weather and humidity/moisture intrusion, drop-proof, comfortable as can be, well designed and constructed, top-tier ballistic protection, legit licensed Multicam, and less than $400 delivered. Frankly, it's a minor manufacturing miracle for that little coin.
And, in the event there are skeptics out there, no one asked me to say anything about this and I don't get a plum nickel for raving about this helmet. This is the first I've said anything to anyone about this thing.
It's plum awesome.
Last edited: