I have a T3x TACT A1 in 6.5CM, a SPHUR SP-4602 (20.6 MOA) base, and a Nightforce 5-25x56 FFP scope. (pictured)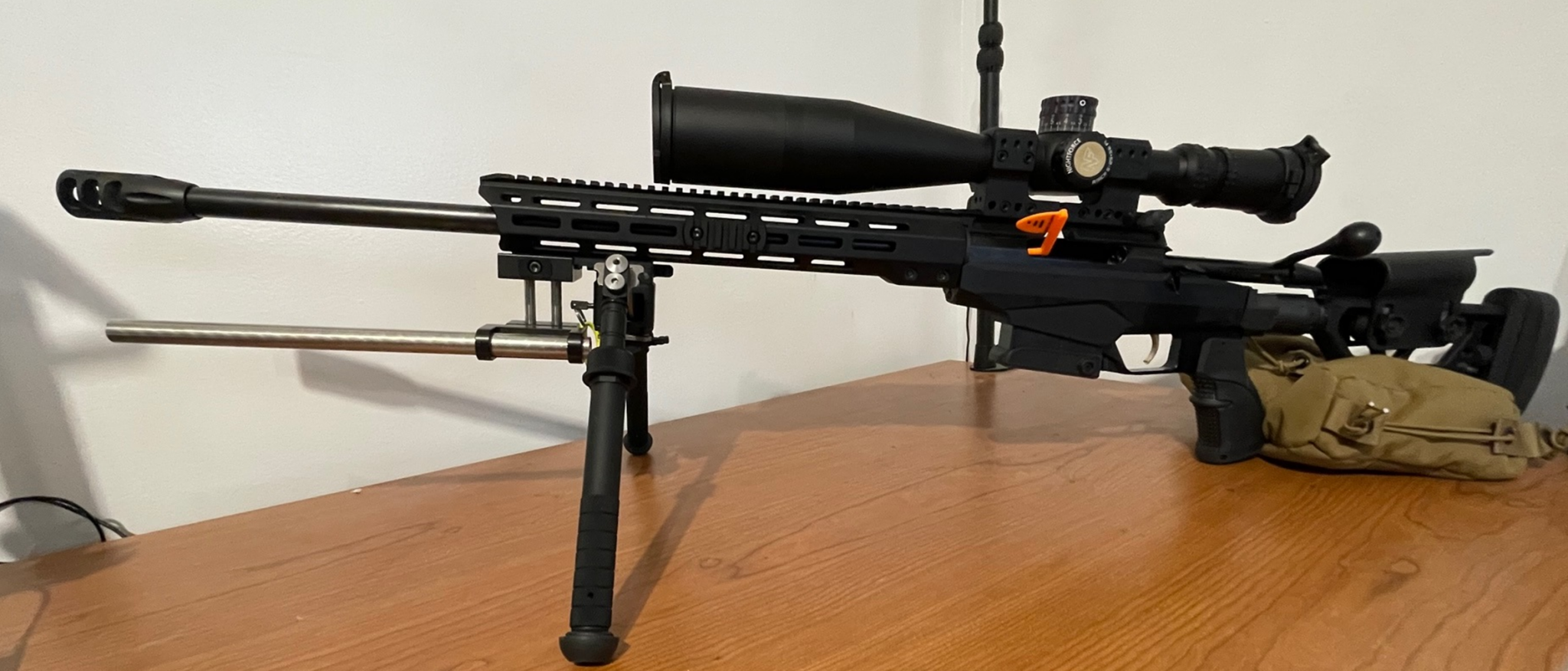 If I understand correctly, since my existing base has 6mrad of angle or tilt, this means that a scope with a total elevation travel of 29mrads, with half being upward (14.5), would give me 20.5mrad of elevation adjustment, which would be just under what I need to get out to a mile at my elevation.
I purchased a Nightforce 7-35x56 FFP and would like to replace the SPHUR with something that will give me the additional elevation.
Does anyone have a recommendation on how best to accomplish this?
I currently have the 6MIL/20.6 MOA - Height: 1.5" Picatinny Scope Mount SP-4602 and was looking at the 13 MIL/44,4 MOA Height: 1.5" Picatinny Scope Mount SP-4803B and also the era tac mounts but am unsure of the best approach.
I know I need enough room to clear the 56mm objective lens, and I am sure there are other things I am overlooking. Will I have issues with the cheek weld?
Thanks in advance for any advice.
Last edited: