Sergeant
Full Member
Minuteman
I got a call the other day that this arrived at my local FFL
MY new GAP crusader in 300 WSM!!
I went and shot it the other day after the juniper swamp match just to break her in and it was shooting some generic 165 gr hunting ammo into .75" groups. Unfortunately I am in the process of moving and wont have my reloading bench set up for at least a month, so until then anyone have any pet loads for a 175 smk out of a 1:11.5 barrel?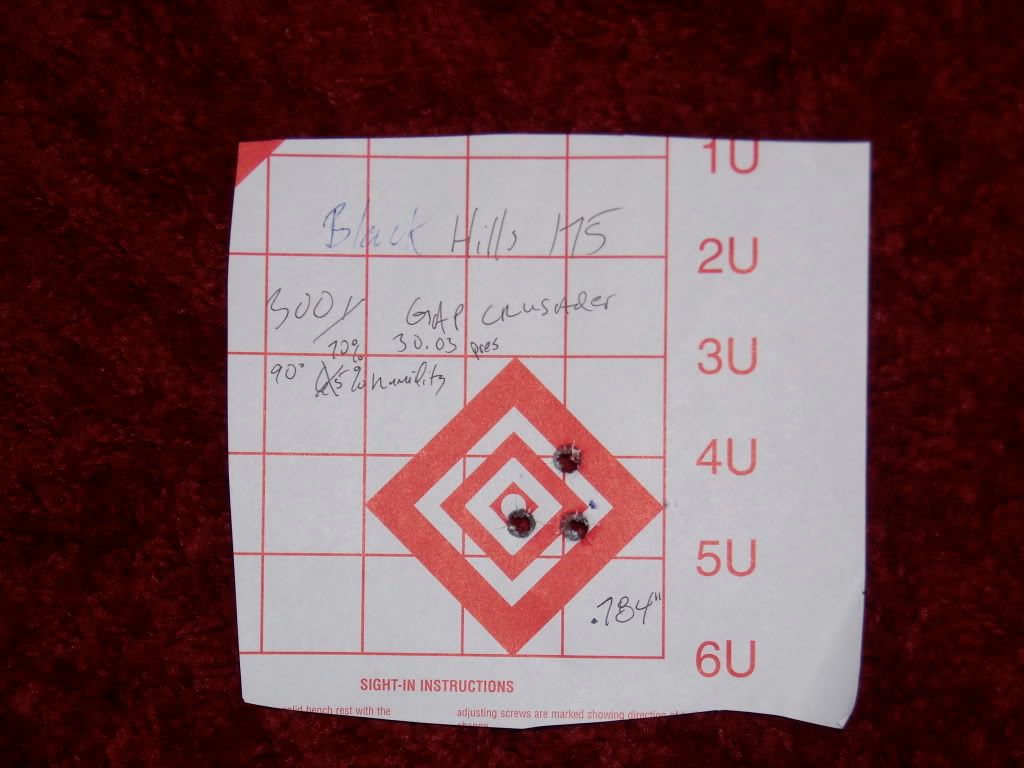 Got to shoot some black hills gold 175 smk and the results are in. 4 Large will get you one hell of a rifle. I don't have pictures of the 100 yd target, it got shot by my buddy with my ar15 but this is a pic of the 300 yd target with the 175 smk from black hills. I didn't get a five shot group cause 2 of the rounds had bad primers anyone else shoot black hills and have rounds not go off?
The 100 yd target looked like one ragged hole through the USO. And if my math is right although it is a 3 shot group it is .261 moa at 300. the best group I have ever shot.
Thanks for looking,
Adam