I just recently picked up a Remington 700 SPS Varminter in .204 Ruger. I am not a fan of the new X-mark Pro trigger for many reasons. If they hadn't changed the trigger blade, and if they hadn't started making the trigger and sear out of injected metal I would probably still like it (I am very much a fan of pre 2006 M700 triggers). Due to the fact that I don't like the feel of the X-mark Pro I thought I would swap it out and sell it before anything goes wrong with it (I've seen too many of the trigger blades broken off at the adjustment screw for me to be comfortable keeping it).
I've ordered two triggers (I was in the mood, and I have many M700s). I ordered a new Rifle Basix 4oz to 20oz trigger, and also a Shilen Competition Rifle Trigger which is 2oz to 6oz. I picked up the Shilen for $60 on Gun Broker because the auction stated "unknown make", and I knew exactly what it was. I haven't received the Rifle Basix trigger yet, but I just installed the Shilen... which finally leads me to my question.
Operationally it is working fantastic and I do LOVE the feel of it. When the bolt is closed the cocking piece is flush with the bolt shroud. Typically, in the cocked position, the cocking piece sticks out about .088" from the bolt shroud. Here are two photos with both bolts cocked to express what I mean (a photo is worth a thousand words :lol: )
What do you fellas think will result from this, if anything? It feels and sounds normal when I dry fire it. Solid snap. Maybe light primer strikes?
<span style="font-weight: bold">This one is my .22-250 and shows the normal protrusion (cocked).</span>
<span style="font-weight: bold">This is my .204 with the Shilen installed (cocked).</span>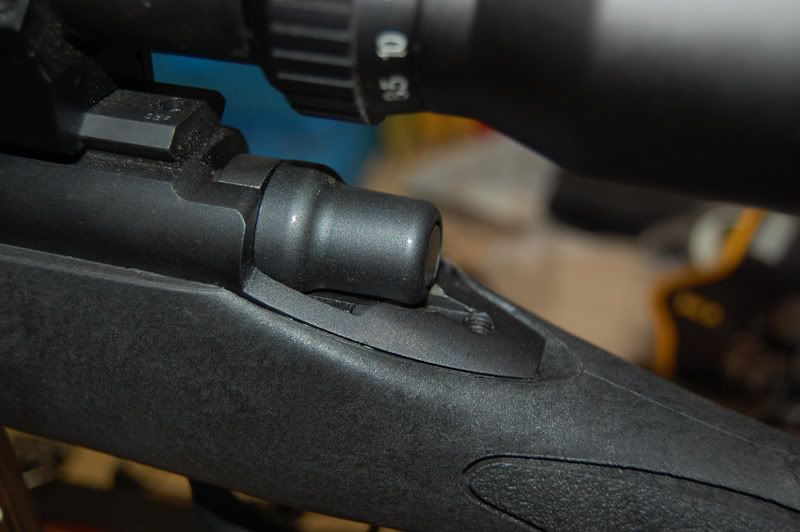 What says ya'll?