Sergeant
Full Member
Minuteman
A buddy of mine and Hide member (Insky74) just received a new Manners T4 stock that he has been anxiously awaiting for a few months. He bought it for his REM 700 SPS. All I can say is HOT DIGGITY! That is a sweet stock and much improved over the original SPS stock.
Here's some pics.
Remington 700 SPS (.308) as is from the factory. It's wearing a Bushnell 6-24x50 Elite 4200 30mm FFP Rifle Scope with mil knobs.
Removed SPS stock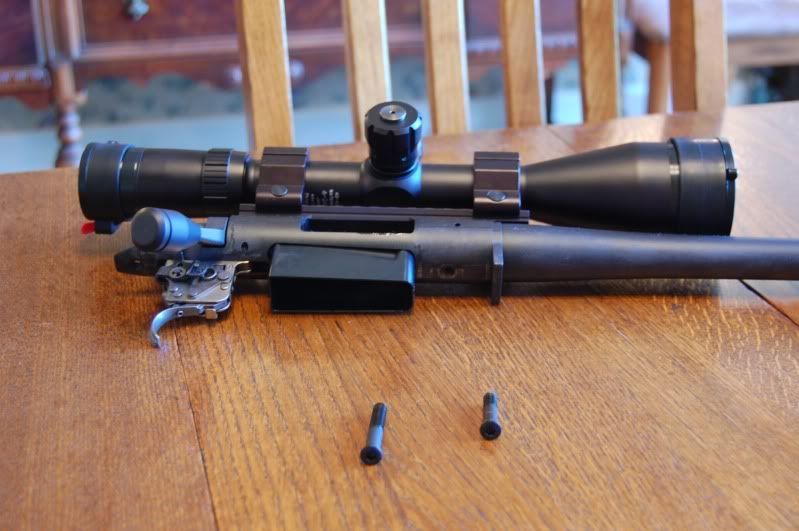 Manners T4 awaiting barrelled action. Note the AI mag and Badger metal.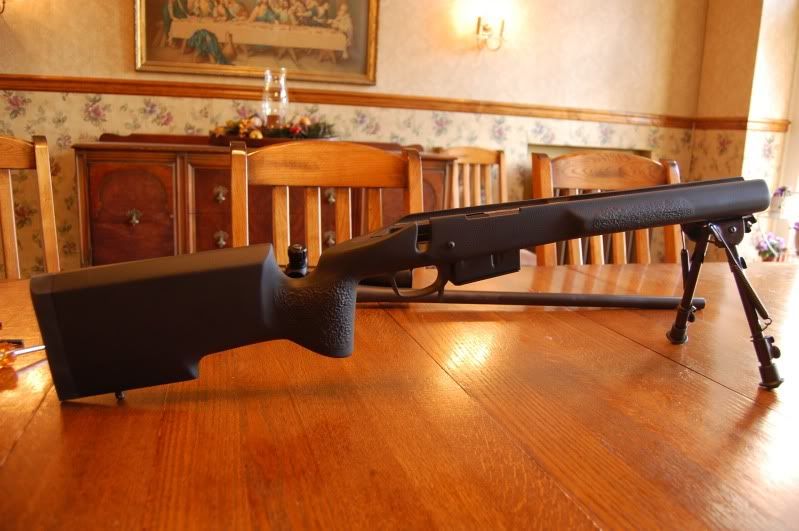 Getting her all screwed together. At this point we were getting pretty giddy.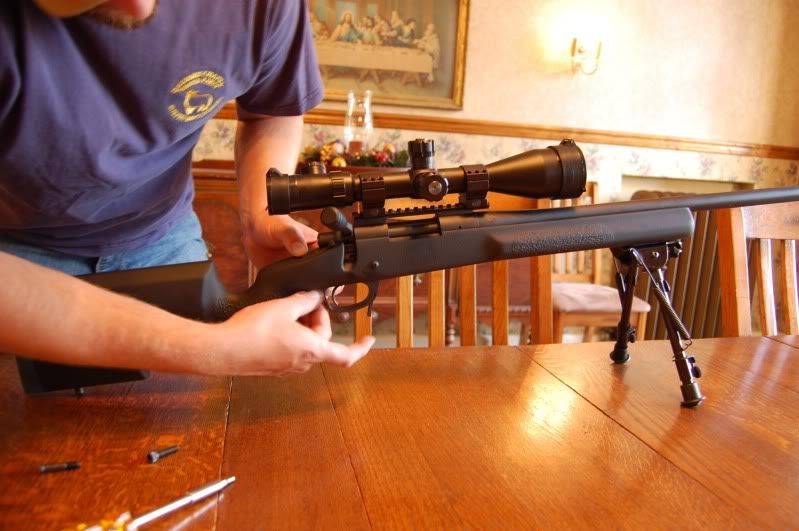 Here she is in all her glory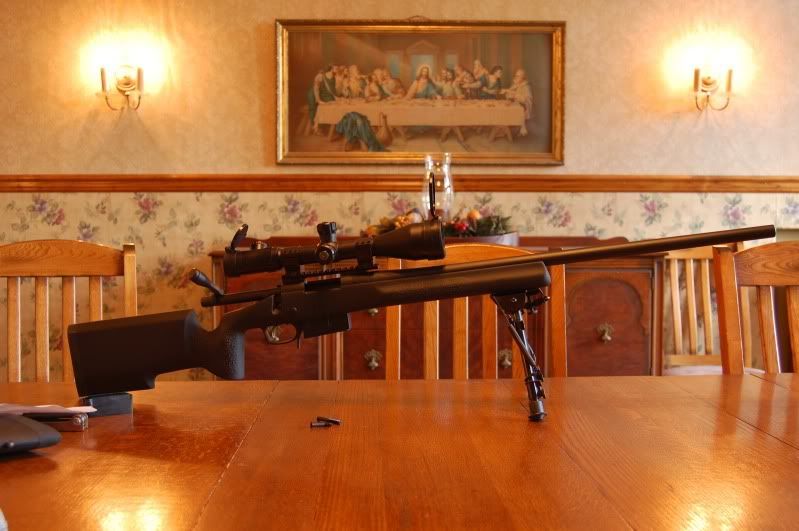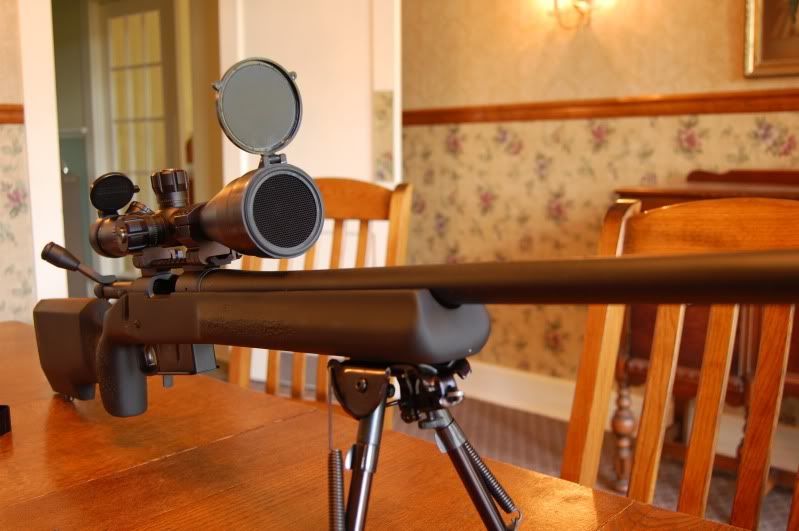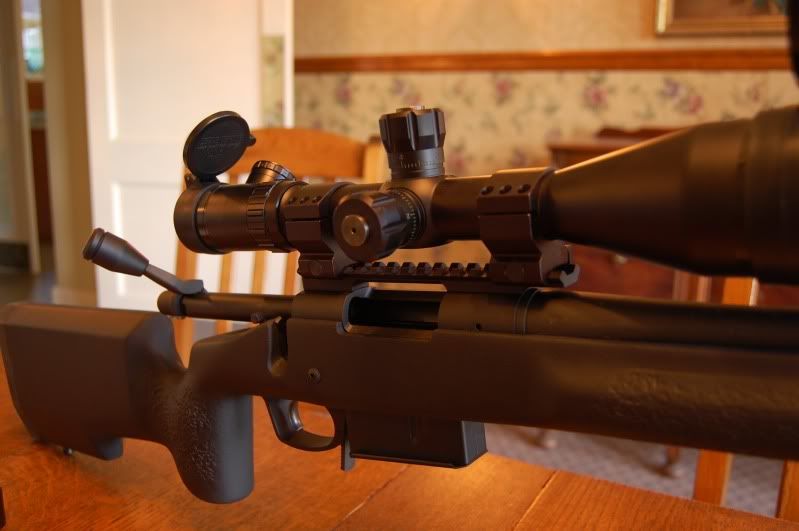 We just had to take it out and see how it shot off the Toyota shooting bench.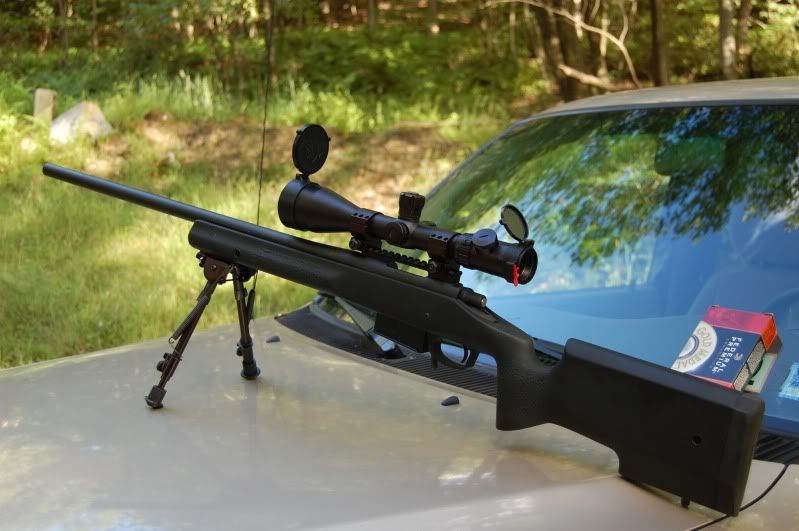 My buddy
Me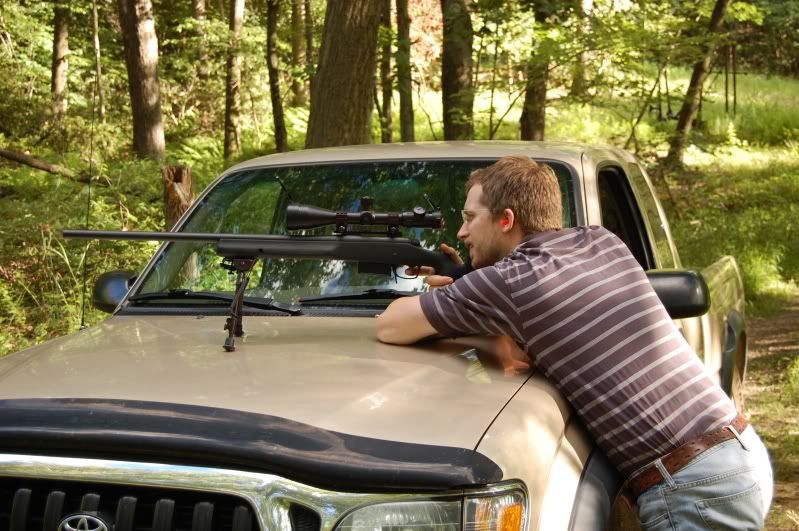 The stock feels great and shoots great. We were making three shot ragged holes at 100yd which is an improvement over shooting with the original stock. The Manners chassis system is a sweet solid bed to lay your action in. No bedding required. The AI 5 round mag worked flawlessly (of course). Needless to say I now need a T4 for my LTR.