The only NON methhead in NJ
PX Member
Minuteman
Hopefully this is allowed here. I'm going to talk a lot about shooting and pretty much no complaining about the shit on the news so this is going to be different.
I'm also posting this in hopes of you guys helping me with all of my stupid questions here instead of starting more threads. Please feel free to critique anything I'm doing.
Ok I'll get this started by saying I'm new to this kind of shooting but not competitive shooting. I've been shooting uspsa, steel challenge and a ton of 3 gun since about 2012 or 13. I'm looking for something different this season so I figured I'd give this a shot (dad joke).
So I spent more than a few bucks on black Friday at MDT to get me started. Then I got a Tikka t3x in the roughtech stock. I guess it's a thicker barrel than the lite and it has a fluted bolt and barrel. Here's the completed rifle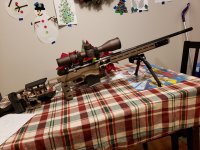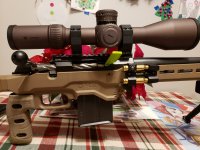 Last edited: