I thought I would post up my new PSL "Play Toy". I got it from Gus at Classic Arms. I shopped around a bit before pulling the trigger on where to buy from. Mine came with everything even in a hard case. I inspected the weapon very close, rivet work, front sight was nice a straight, the barrel is brand new along with all the internals. I am very pleased with what I purchased from Classic Arms.
I first dismantled everything. I then stripped and refinished all the wood using Minwax Sedona. I then "Duracoated" all the metal inside the reciever and out. I installed a Red Star Arms Adjustable trigger, I have used them in the past on some of my other AK builds.
One of the two mags that came with it had some rusting and pitting. I broke down all the mags, then bead blasted everything, then duracoated the mags too.
I also bought the Tabuk Flash Suppresor, I prefer the look of it over the stock PSL. I added a Recoil buffer too
I then installed a Versa Pod bipod, I mounted mine in the bottom front of the reciever. I'm not a fan of mounting it in the hand gauards, It's a little thin, and they have a tendacy to crack with and twisting or large amounts of pressure.
I also bought the PSOP 8x42 D Pro "weaver mount" from Kalinka along with a centered SVD side mount weaver rail mount. The only problem I ran into was the mount was way to high. They did not have a low mount when I purchased mine, so I went into my Gun Shop and and cut it down to where I need it to be.
Now I have plenty of Windage and Elevation in my scope without running out of room. I decided to make my own rifle sling for it too. I used 100' of Paracord and made my own sling for the weapon to give it the personal touch.
Here are some pics:
Ready for coating.
Duracoating the parts.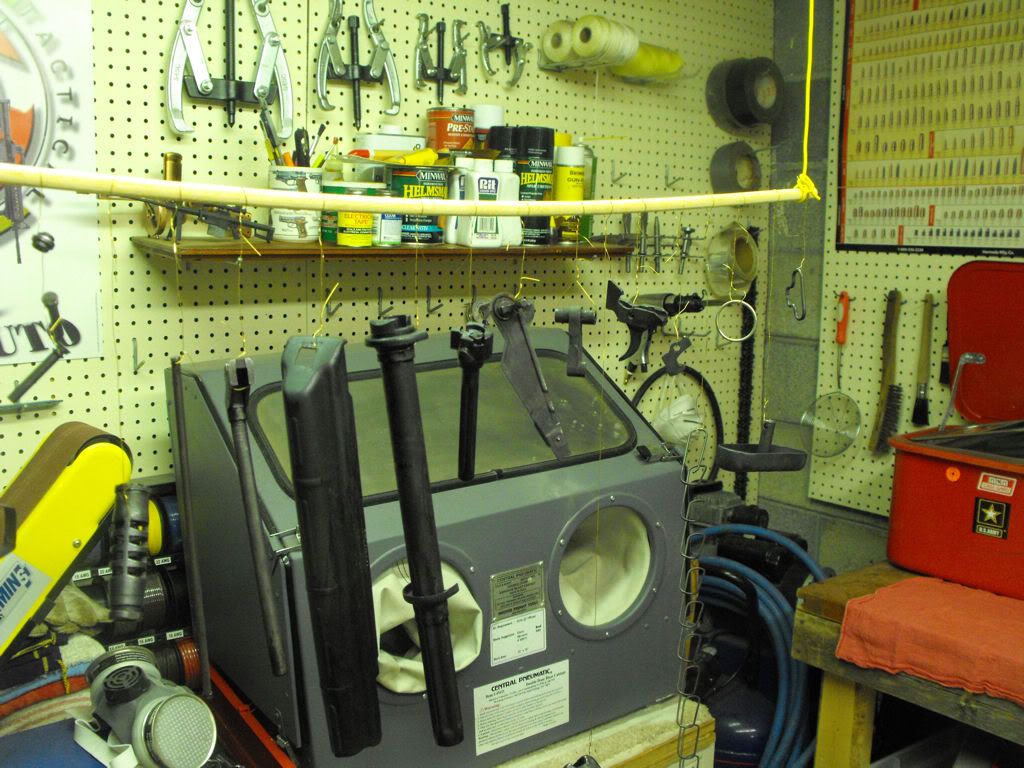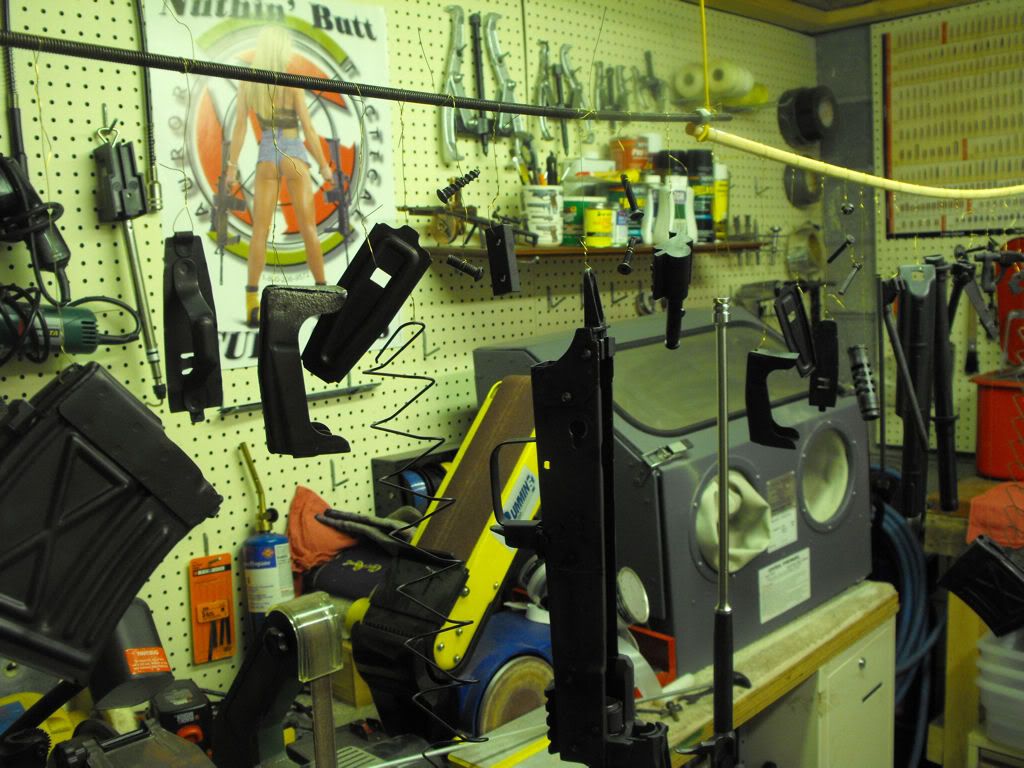 Waiting to be put back together.
The Finished product.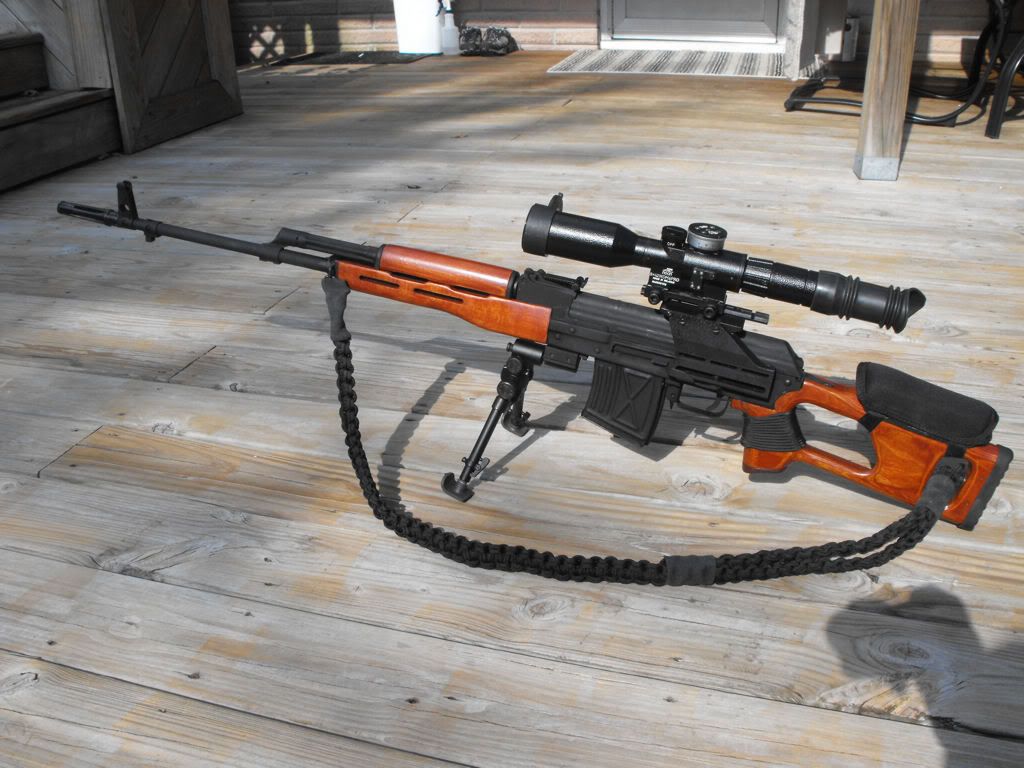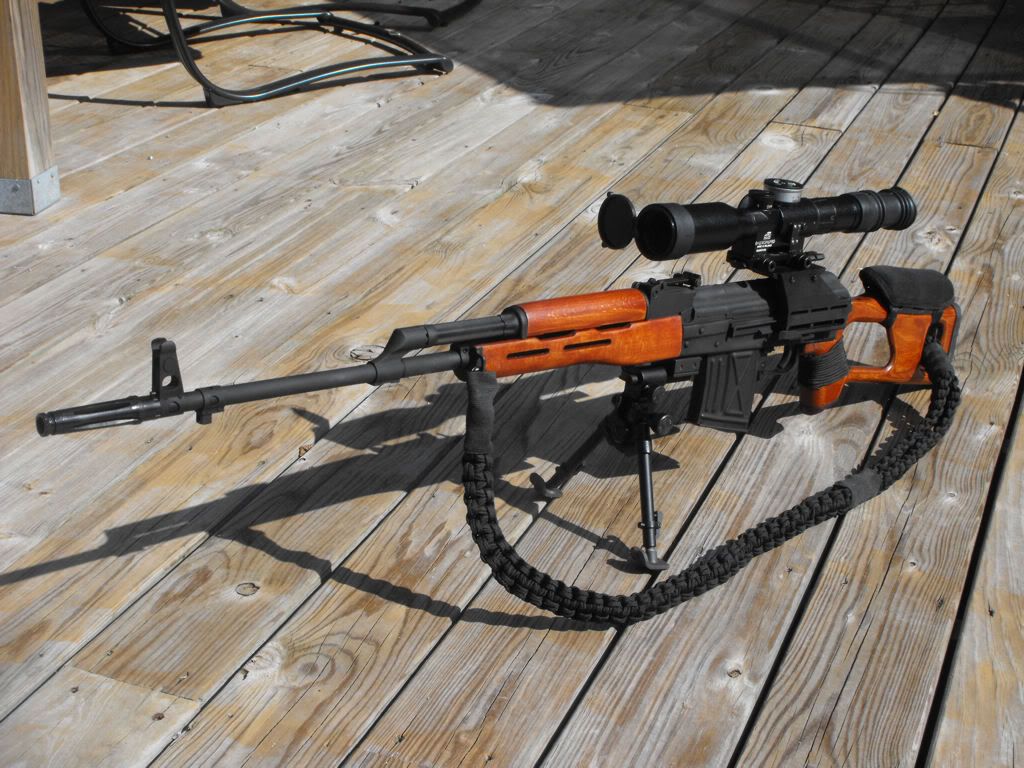 I'm happy with the results. I'm going to the range in the next few days and do a barrel break in. I'm looking forward to see exactly what I can get out of it.
Mike