Sergeant of the Hide
Full Member
Minuteman
I've taken the long range shooting course at Front Sight in Nevada. I've tried to learn how to use a turret at shooting ranges but the noise is not helpful. So now I am looking for someone proficient using these tactical scopes to go somewhere quiet (desert) and teach me how to dope my scope for 300-600 yards. Put decent glass on two rifles but struggling to use them. Hoping to find somebody with some free time (maybe retired ex-military) to help me dial in my rifles and develop some confidence in my shooting at longer ranges. Going from one focal plane & a BDC reticle to two planes, a turret and MOAR reticle (and getting my head to think in something other than inches) has been a challenge. I've taken Appleseed and all that...it's just getting familiar with these two new scopes that I need help with...someplace where I can actually hear.
As I understand it, my .300WM & .308 can shoot past 600 yards effectively but the "influences" of LR shooting inside of 600 yards are considerably less. If I can hit paper & steel at 600 yards then I would feel more comfortable shooting game at up to 300-400 yards. That's my goal. Anyone wanna be my coach? I have the shooting table and everything else.
Dumped the EOTech w/ Magnifier...
...for the Trijicon 1X8 AccuPower.

Dumped the 3X9 Nikon on the .300WM...
for a NightForce 4-14X56...huge difference!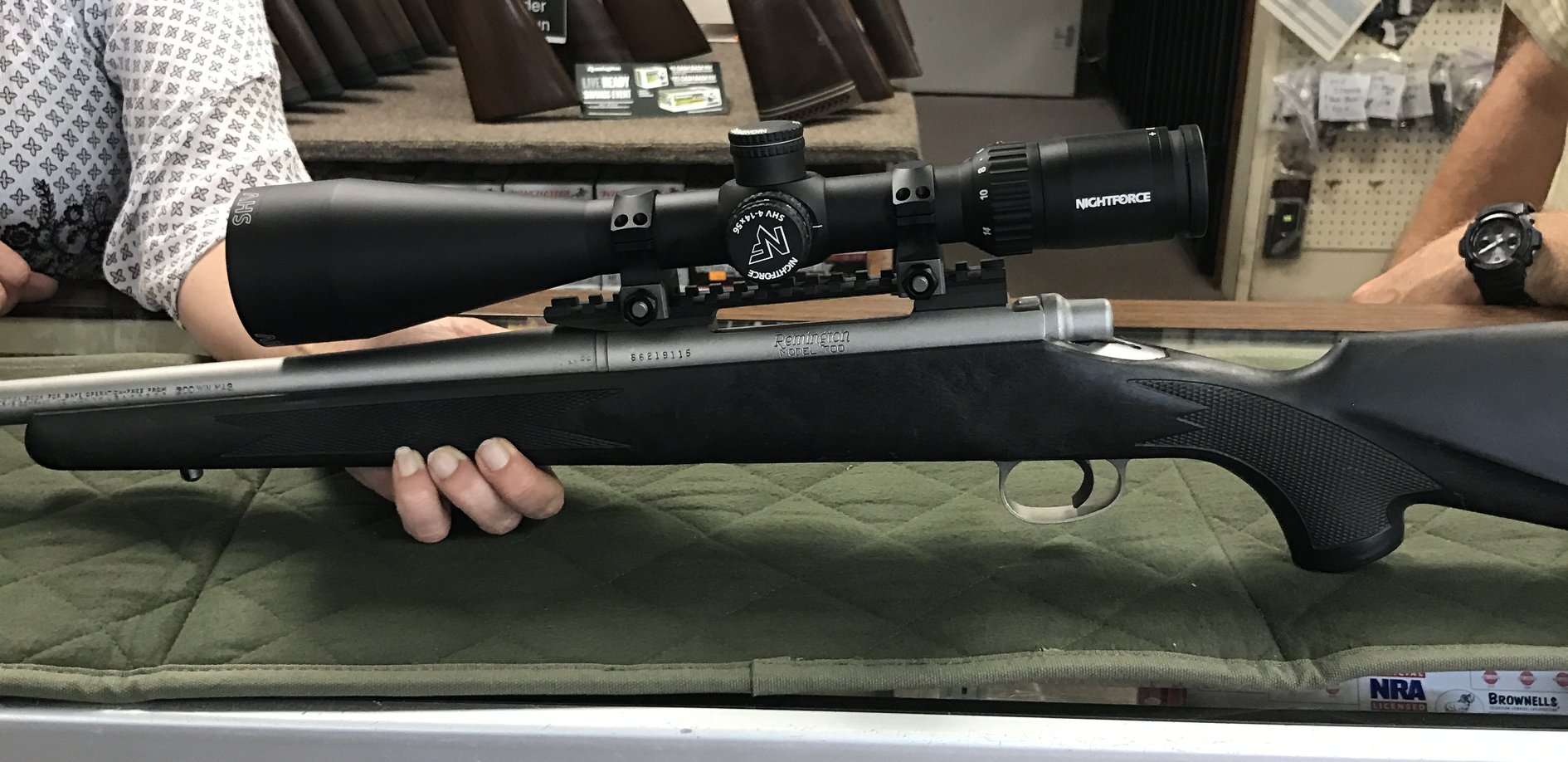 I'm in South Orange County, CA and willing to drive, buy lunch, etc if anyone wants to burn some rounds with me sometime. Once zeroed at 200 yards and able to hit paper at 300 & 400 I can practice solo effectively. I know to you guys this is a chip shot but for me (and my eyes) it's a stretch. Any takers? I am a bow hunter who switched from compound bows to recurves this year so that tells ya something about me.
Last edited: