Sergeant
Full Member
Minuteman
Dane and I hit the desert this evening, he had to confirm zero before his match in Phoenix on Saturday and once he got that nailed down, we went back and played around with an AR500 IPSIC target at a grand...pretty cool hearing the steel ring in the dark....especially after a shitty day of work!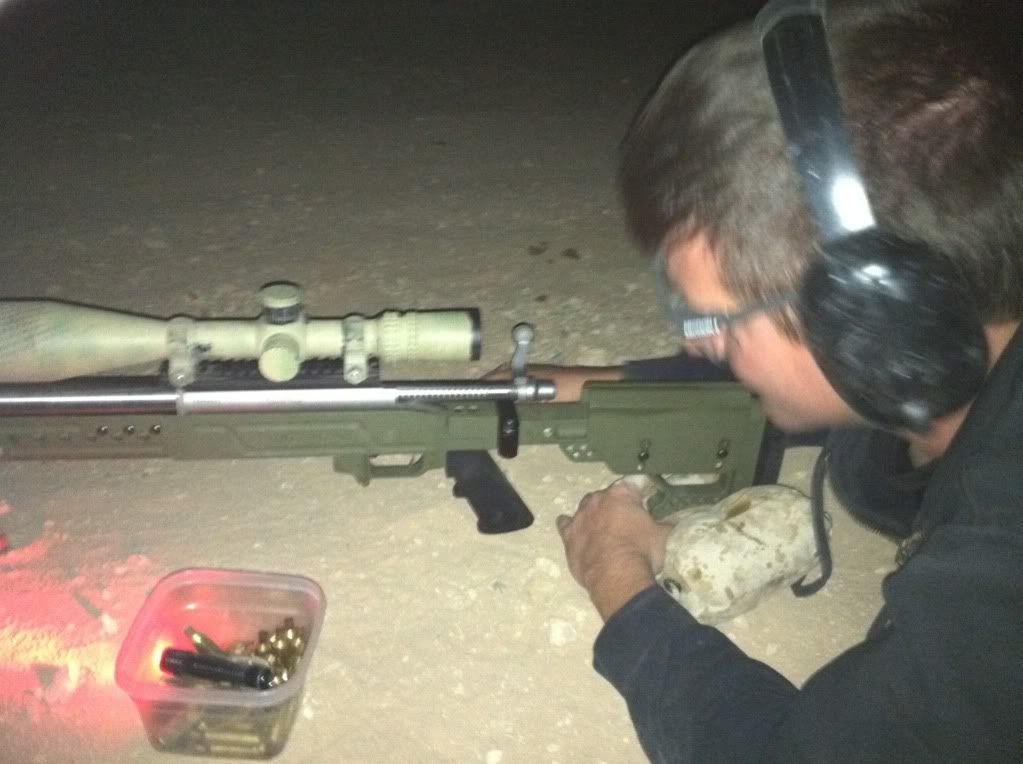 Dane at a grand ringing the target with the new 7SAUM build, we shot it with the brake and suppressed, that thing is pretty impressive, I think he said it was only taking 20-21 moa to get to a grand!
I busted out the 6.5 creedmoor DPMS, it was taking me 27 moa and 4 minutes of wind, managed to ring it 5 consecutive times once I got the wind figured out, that is just what I needed tonight!