Supporter
Supporter
Full Member
Minuteman
Purchased a piston POF 415 upper with a 12.5" barrel, 1:7 twist, and got it out to the range today. Have to say, I'm really impressed. Shot amazingly well right out of the box, first three rounds were on top of one and other at 50 yards while I was dialing in the scope and prior to moving on to 100 yards. I swapped in an H3 buffer (Odin adjustable) into an SBR'd lower and an inexpensive 1-4X FFP scope I'd had lying around, new in box for two years, just to dial it in. I left the gas setting on normal with an OSS 762Ti can and it was extremely consistent, locked the bolt back on empty and just ran with zero fiddling.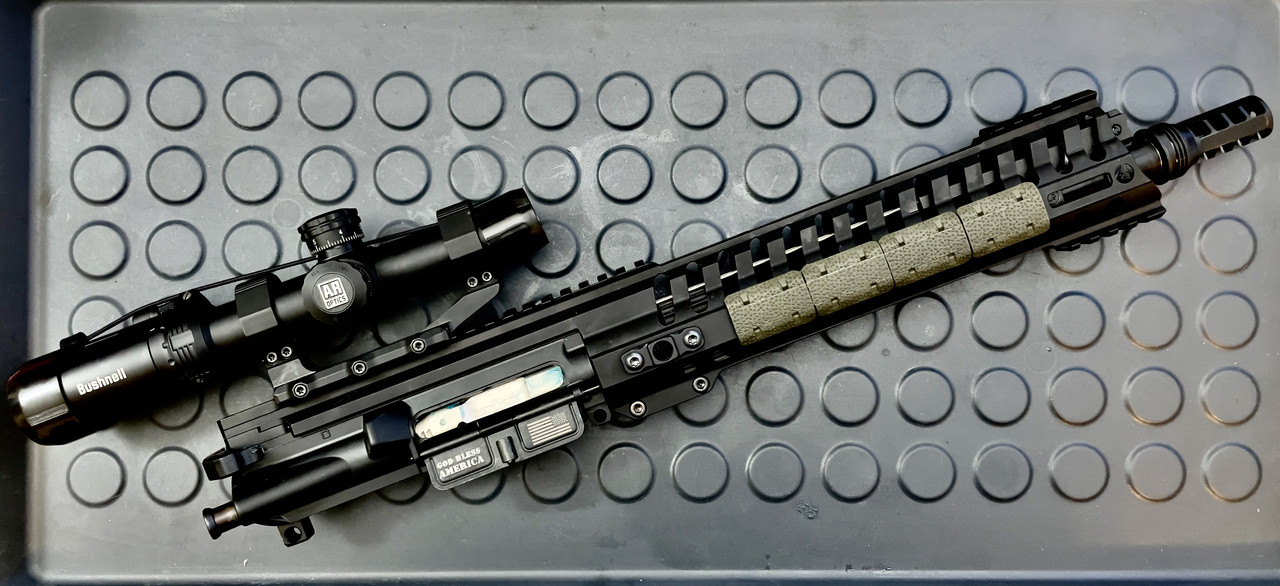 Once I got out to 100, the 1-4 held me back as the dot covered at least an MOA if not more but I was not really interested in groups just getting it functioning and zeroed. I didn't break out the good bipod or bag, just threw on the cheap bipod and shot. I have no doubt, with a higher powered scope or different reticle that it'd be sub-MOA no problem, especially with hand loads. Took it out to 200 and was able to hit a head-sized target with ease using PMC X-Tac, one after the other. Was comically easy.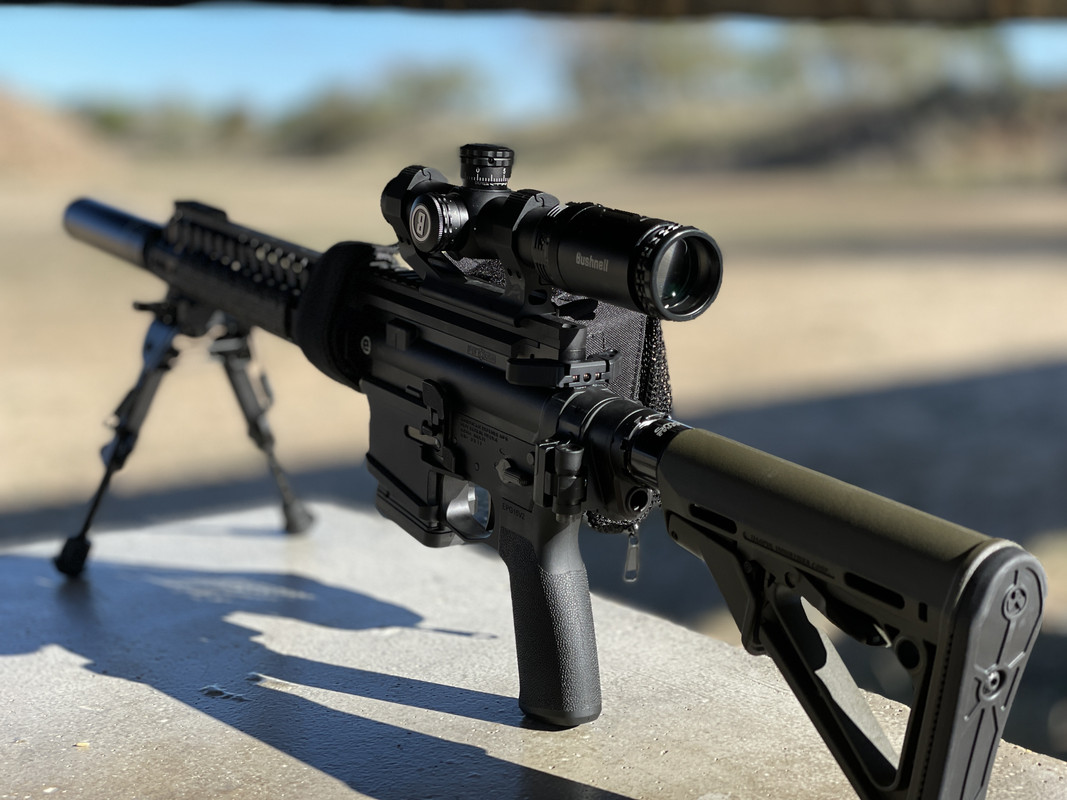 I did bore scope the barrel before shooting and it was very clean from a manufacturing standpoint, no tool marks or other maladies, looked good to go and I did clean it prior as all uppers are test-fired at POF. I had a chance to visit the factory last month and it was a great experience and I got to meet a lot of the individuals who put the rifles together.. I'm used to barrels taking 50-100 rounds to shoot well so I was pretty surprised with the performance using the X-Tac which can be hit or miss.
Being a piston gun, I was expecting it to have more felt recoil but it was surprisingly soft-shooting likely due to the H3 buffer. The sound was the most notable difference between it and a DI gun. Seemed to have more of a mechanical ping/ring to it but I really couldn't tell any difference in recoil impulse and it stayed on target as well as my DI rifle. I didn't bring the DI so I'll have to wait for a back to back comparison. I also didn't take any velocity readings but will do so in the near future. I'll back-to-back it with the DI which is a 16".
The lower has a Law Tactical folder on it so the 1-4x is comically far back on the top rail. It's actually not a bad little tactical type scope and I may just keep it on there.