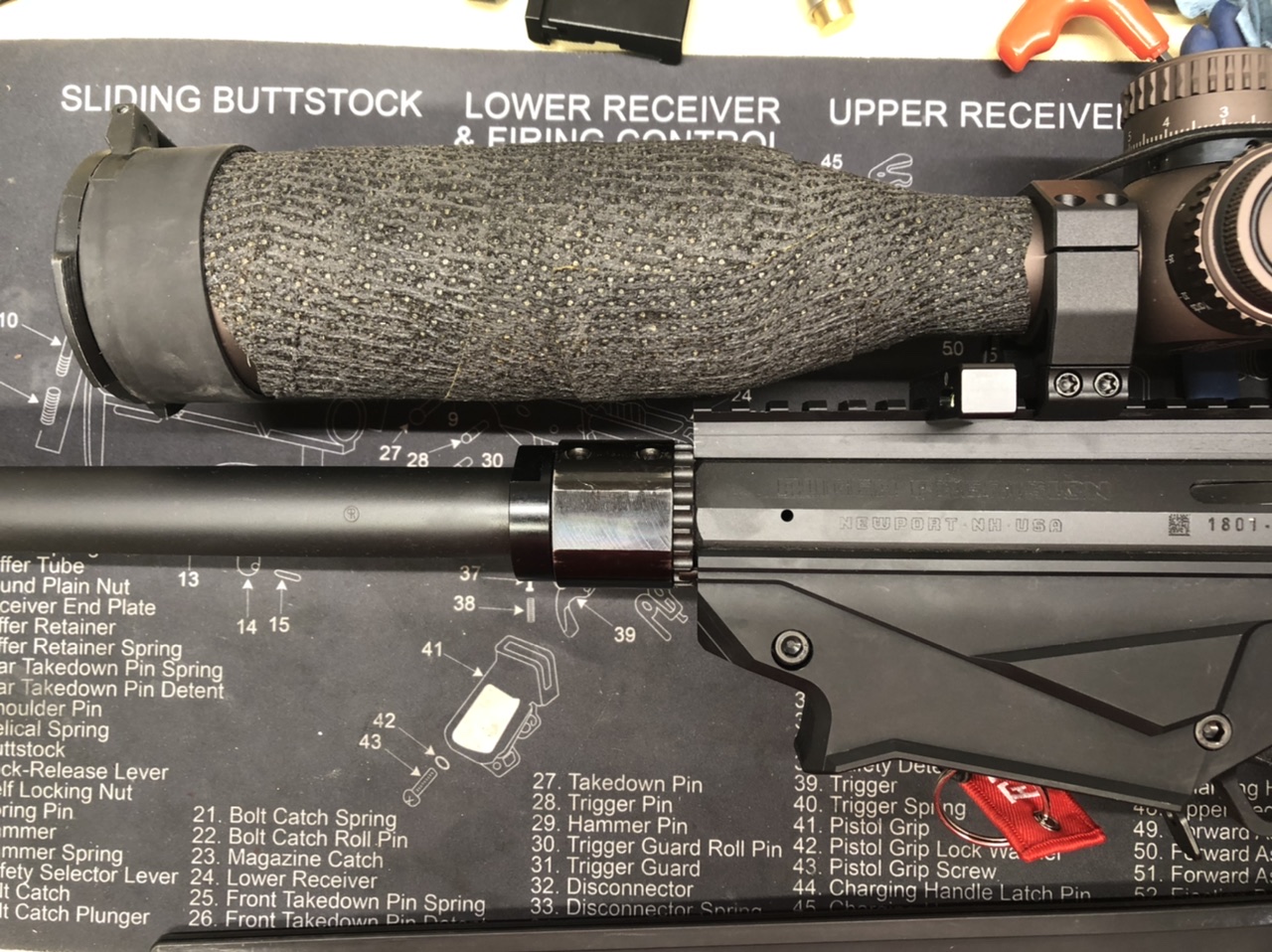 Unfortunately didn't get to try another rifle last weekend but I did shoot my rifle again in prone in other "different fundamentals" to get POI to shift down.
What I mean by different fundamentals are free recoil, hard press with the cheek, light press with the cheek, hand on top of scope, hand holding down the area419 plate, support hand squeezing the rear tight/light, pay extra attention to center of eye box, verified no parallax shift, etc.
Ran about 30 rounds, not a SINGLE round I got the POI to shift down. Basically I tried lots of things I don't normally do and same result, can't imagine I can be that inconsistently bad.
Went home took the front end off to check everything. Barrel nuts are 100% tight, the design makes it impossible to backed off anyway cuz it notched.
The forend nut is sitting in front of the barrel but also tight, but seeing the forend nut is touching the barrel , it does made me think that it COULD interfere with the barrel. Harmonic perhaps. So I'm not even sure this is considered a free floating barrel cuz the forend touches the barrel thru the forend nut.
Barrel nut is up against the receiver. The wider nut next to it is the forend nut.
Please comments, I'd like to hear what you all think.