Sergeant
Supporter
Full Member
Minuteman
Supporter+
I found that I only need one 45-70 and settled on the Trapper model with the shorter barrel. This is a used Marlin 1895 SBL 45-70 (Remington Made) with about 50 shots down the pipe. It took a little spill after being rested against a fence post while hunting and has some dings on the forend and barrel (as pictured) and there is a mark on the stock as seen in the first pic. Includes the Ranger Point Precision hammer spur. Very smooth cycling.
Asking $1400 shipped
to your FFL. Must be able to accept from a non-FFL.
Payment via PayPal F&F, USPS MO, or Zelle.
Partial Trades: Vortex UHD 12x or 18x, Vortex Razor 1-6x (MOA), Streamlight TRL1-HL or HPL, or Surefire M600 DF w/ pressure switch.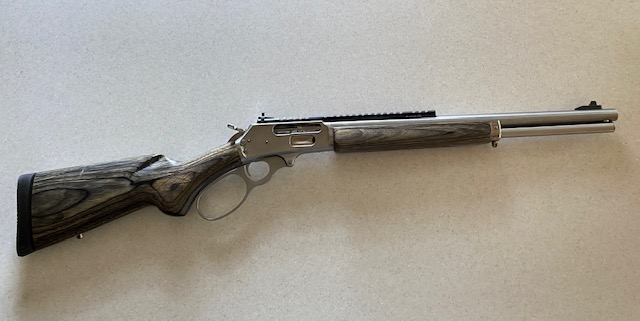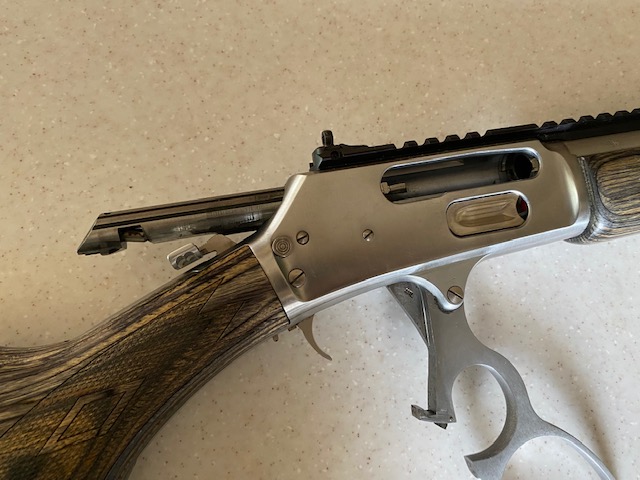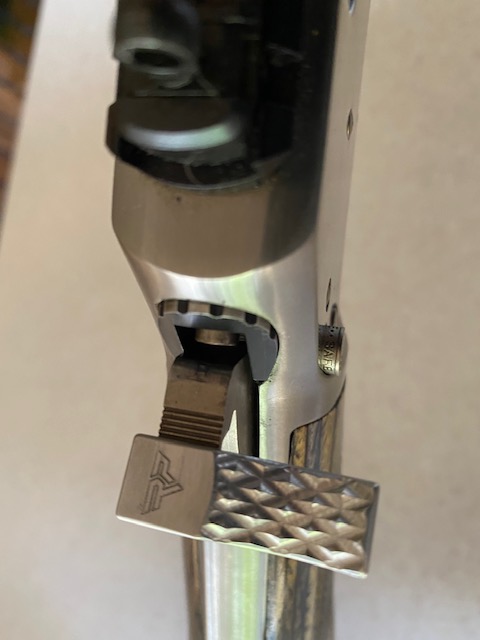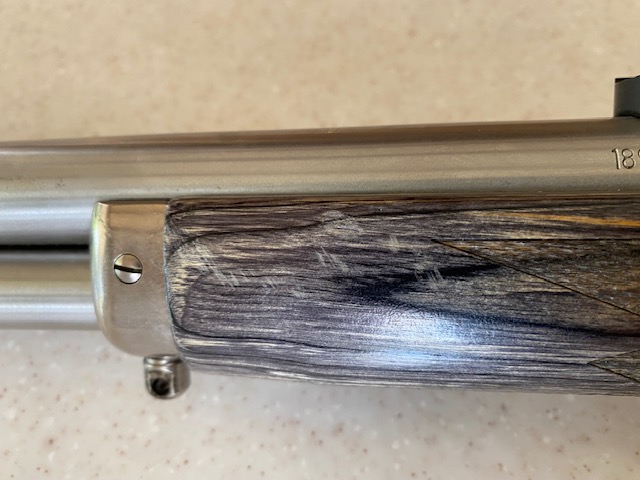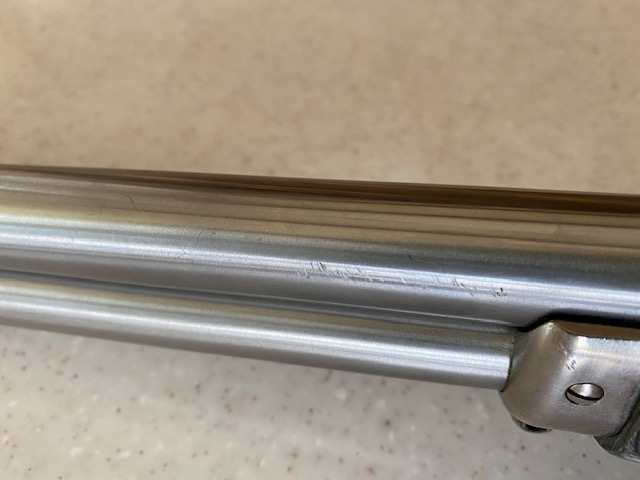 Last edited: