Professional Idiot
Full Member
Minuteman
I purchased 2 sugar weasels in April of 2020. The Covid excuse (probably somewhat valid) pushed the Nov date to February, to May and then finally I received them earlier this week. I will hopefully get a change to try them out tomorrow but was pretty unhappy with the finish on these guns. I have to say I've never seen a worse looking finish on a new gun. They say the anodizing gives it a random look but I have enough experience buying cans and other things that are anodized to know the difference between randomness and color variation vs just a poor effort. For $1600 a piece, I dont think I'm being b*tchy but please feel free to give me your opinion. Most guns I have bought new (probably around 15) are well below the price of this one and either I've been very lucky, they F'd up, or I fail to understand the nuisance of this process. Either way, it seems like a pretty hefty price to charge and send out.
I had a few email exchanges with them but before I go over those let me first show my complaints in pictures below. On the flip side of the finish quality, I am loving the way they feel and work. The pistol brace is high quality, cannot say much yet about the trigger. It feels lighter than I could of imagined. The actual color is more earth tone (desert tan mixed with some green tones) than I expected from pictures/videos I've seen. Makes it a little less bold / noticeable looking which is probably a good thing.
The marks from brass deflector from testing I guess I can deal with. I'm sure over time it was going to happen anyway.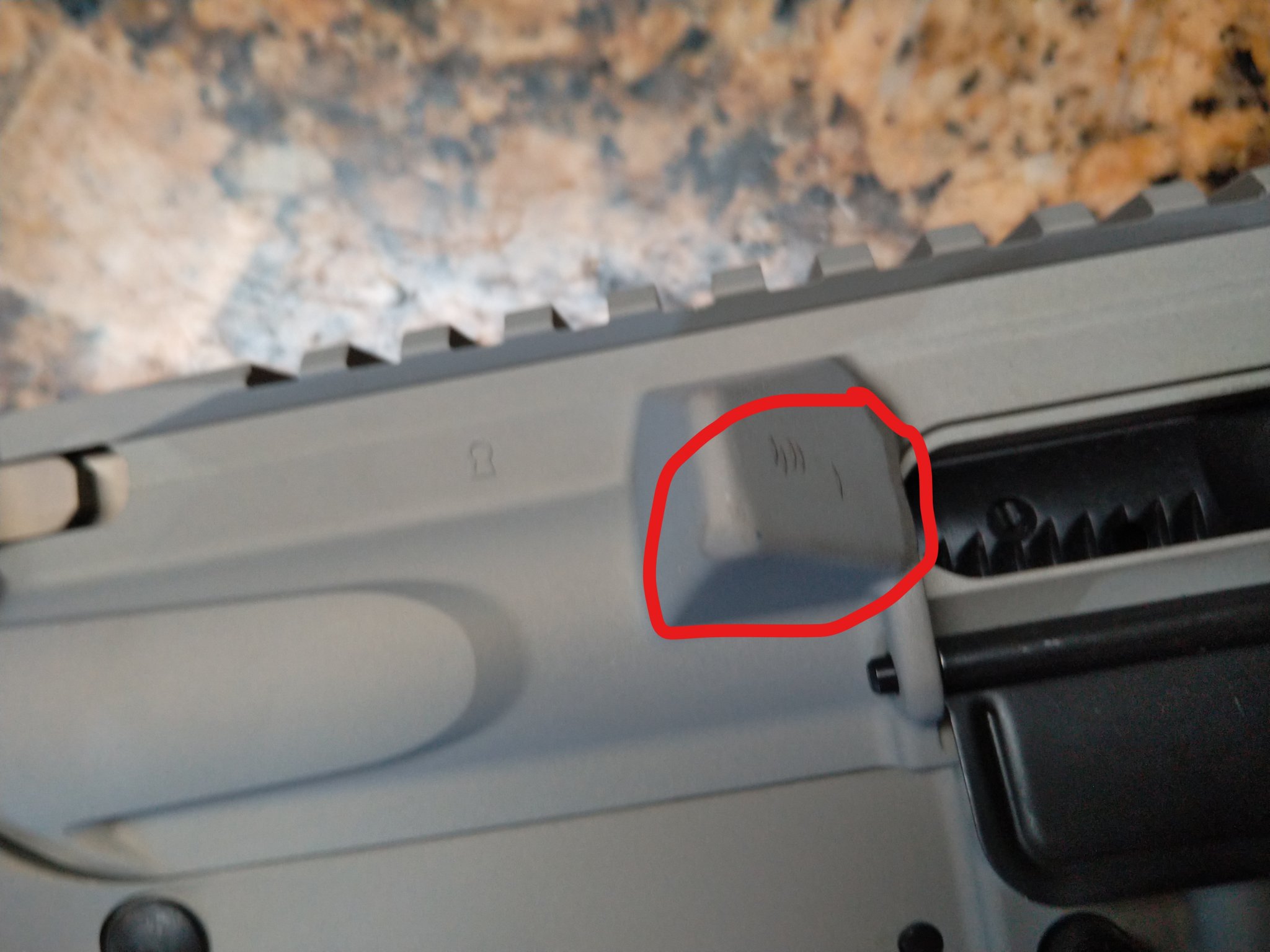 However there were other marks on this gun which is supposed to be new. Not what I would put in the rugged category, I can only imagine how bad the finish will look after some real usage. Here's some of those pictures. The smudge on the opposite side of the safety reminds me of what my grade school art class paintings would look like.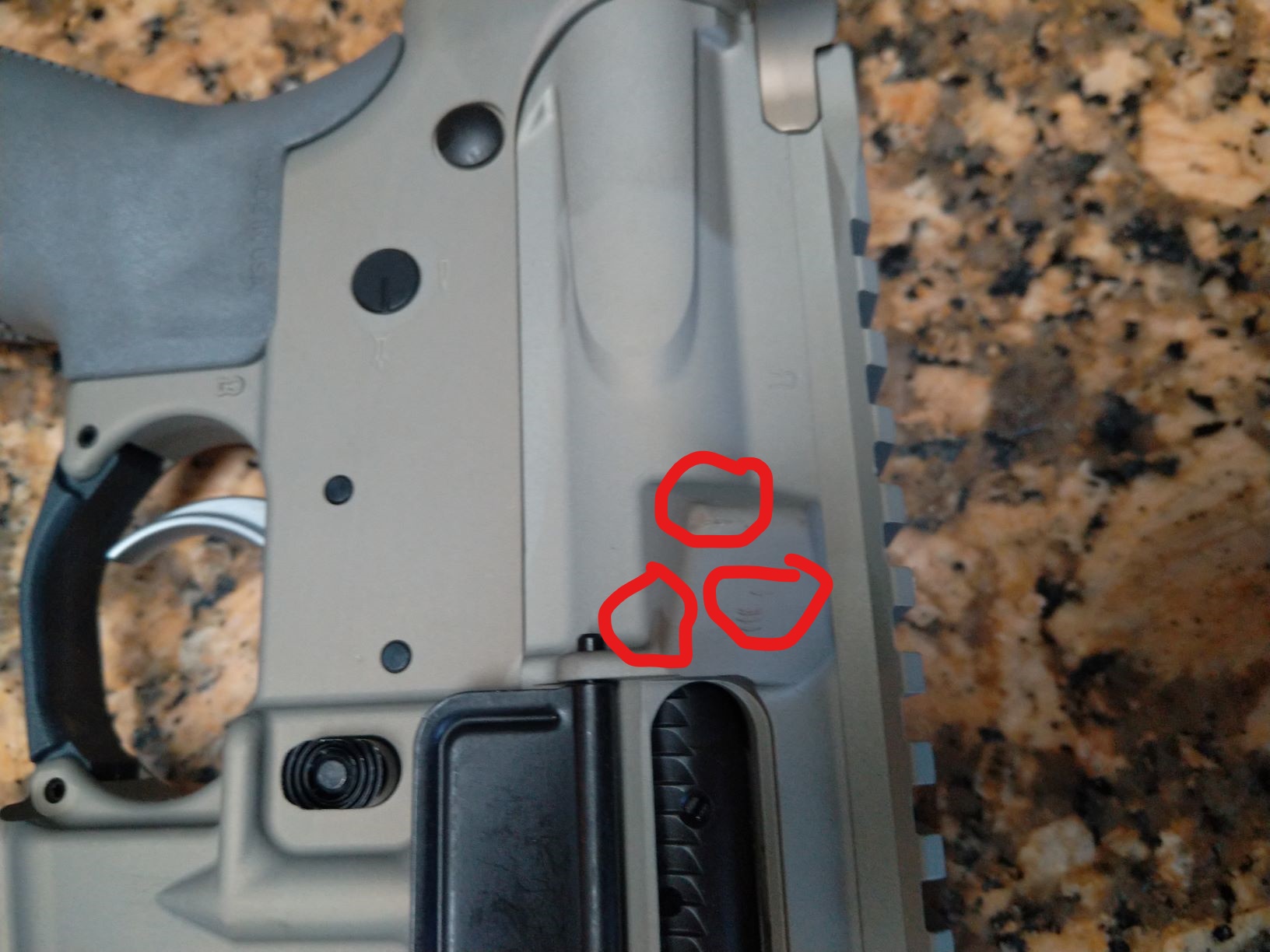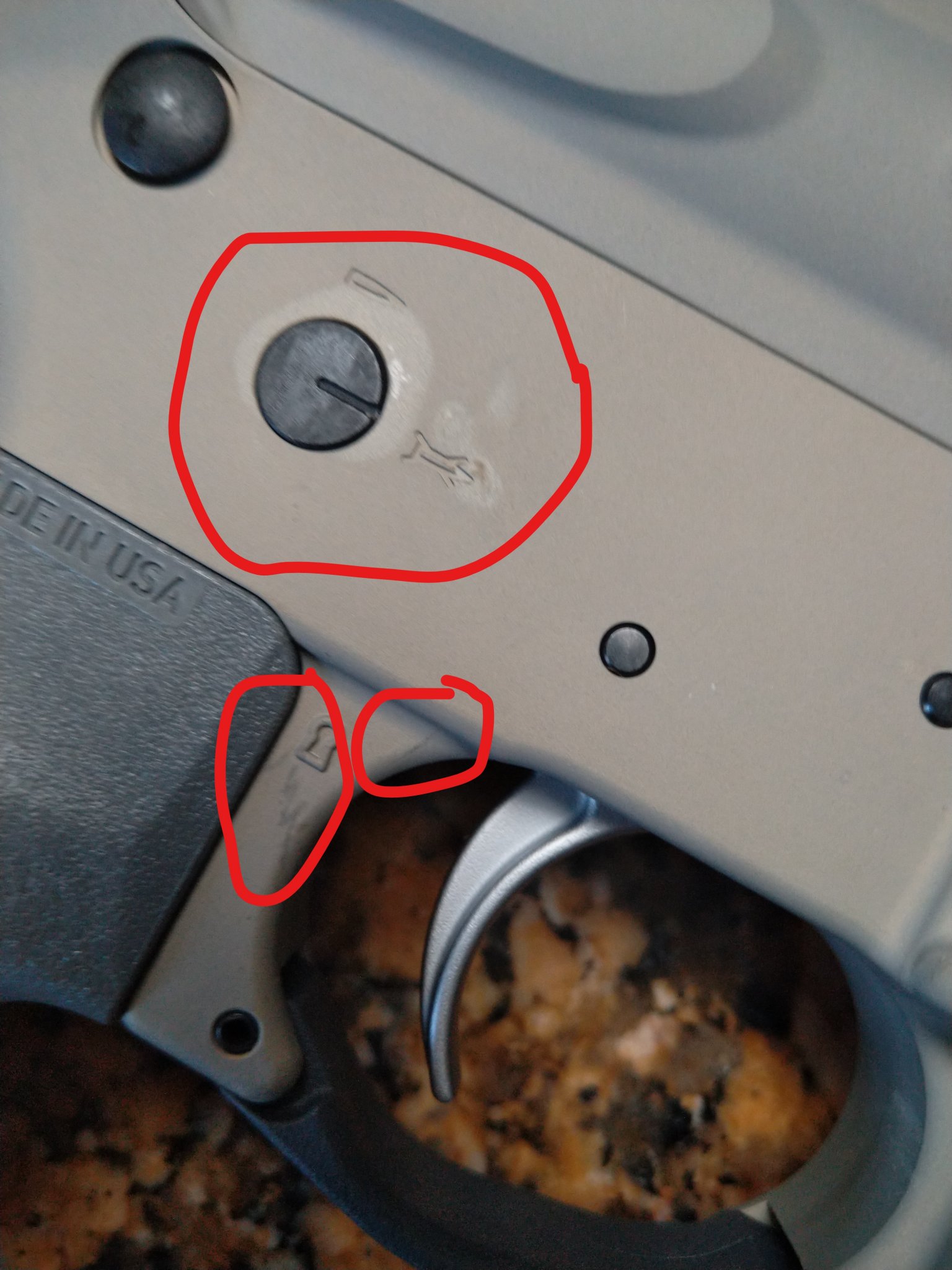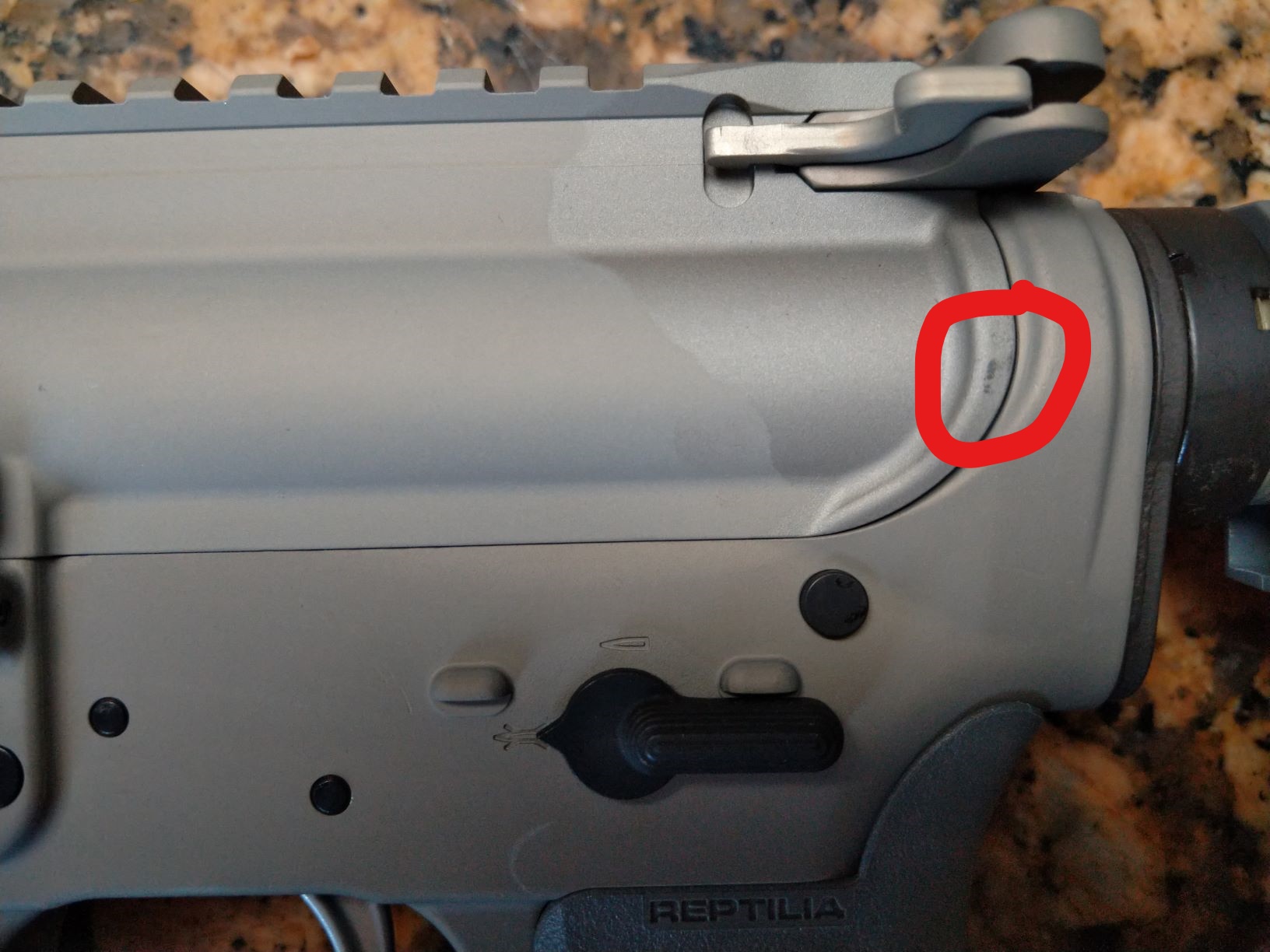 and finally the beautiful new magazines!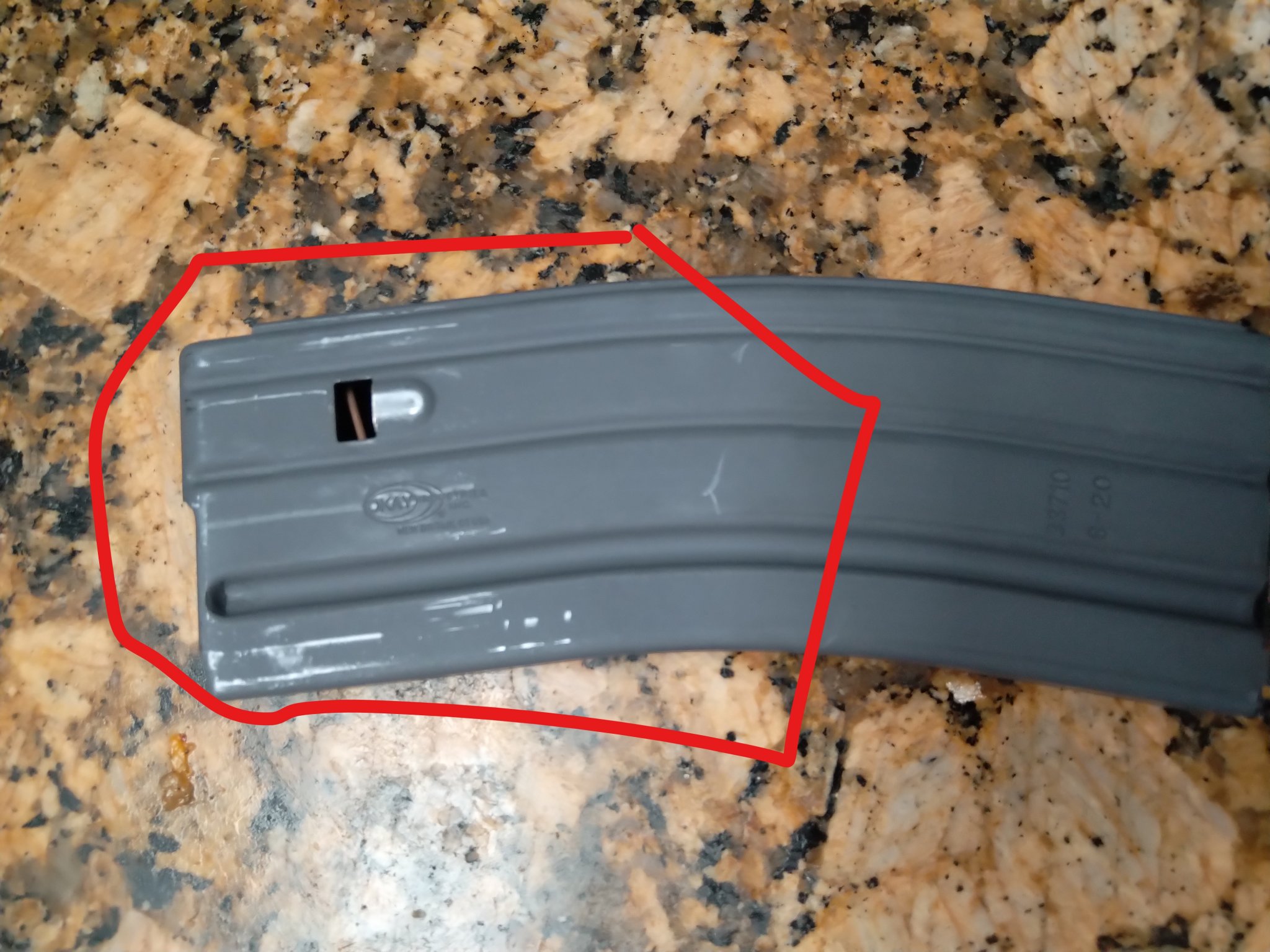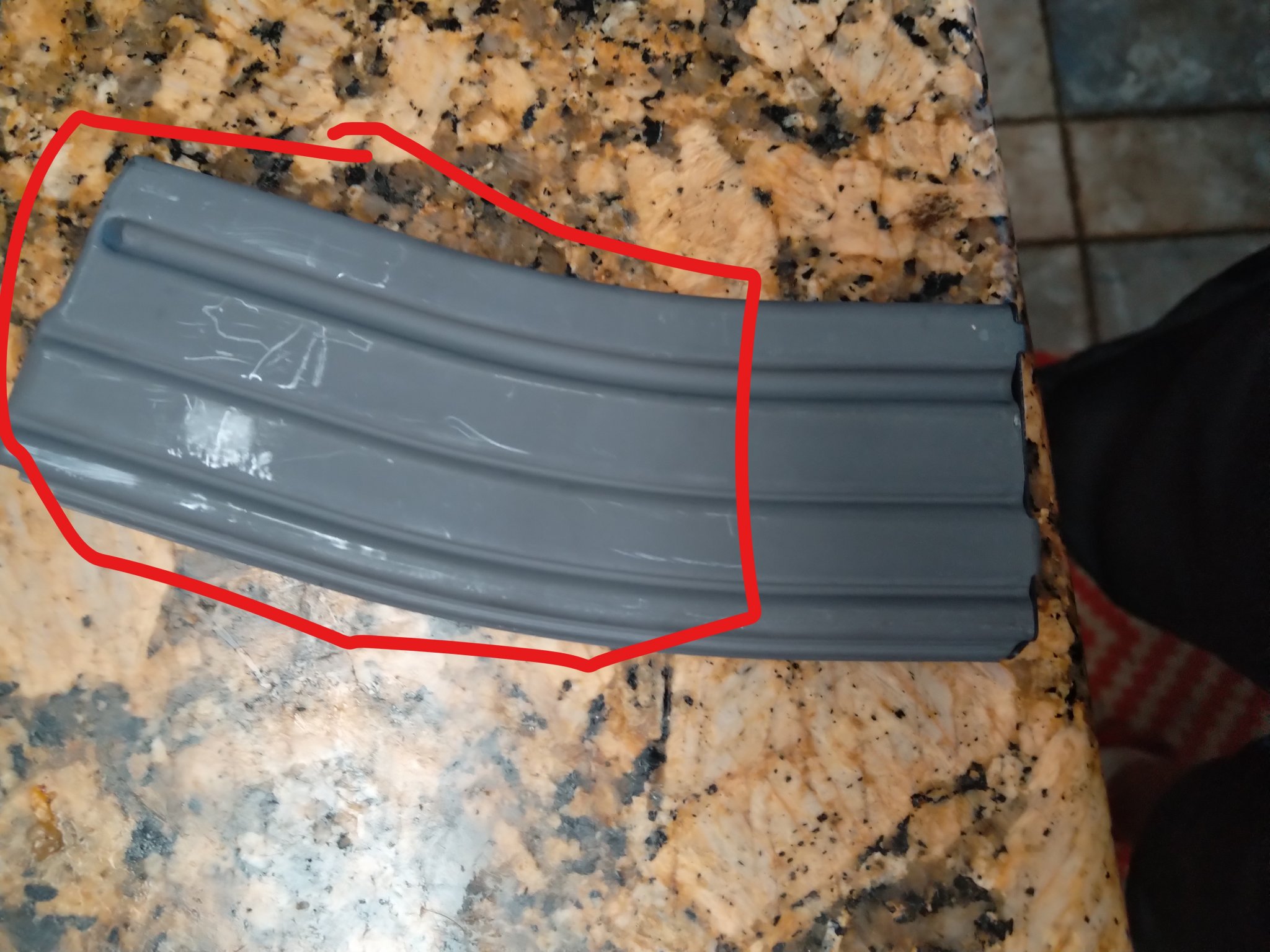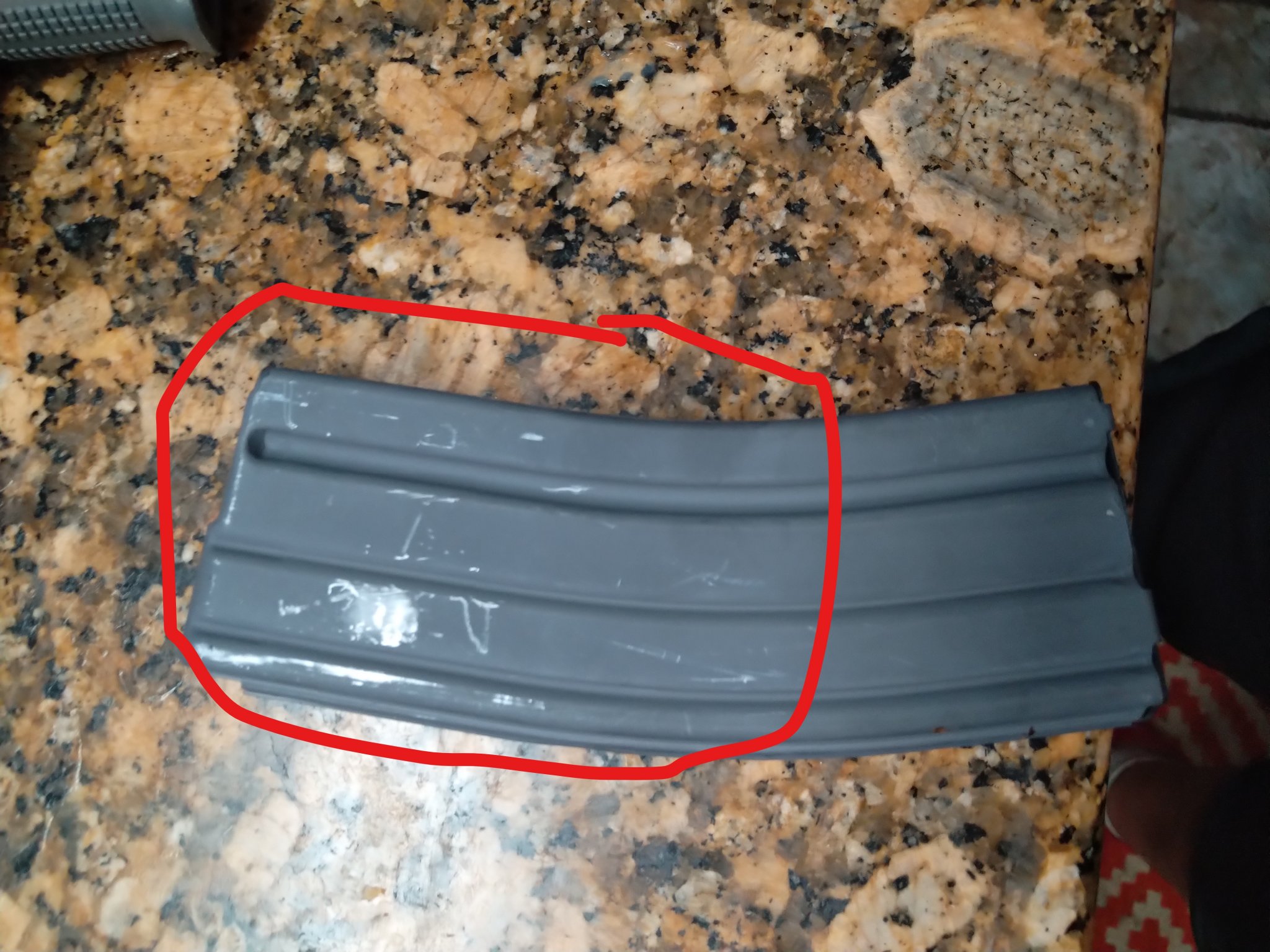 Last edited: