Supporter
Supporter
Full Member
Minuteman
Decided to go down the prefit barrel worm hole and I gotta admit I wish I had done it years ago. Being a lefty is always kind of a pain in the ass because while everything is usually available, it's either more expensive, the wait times are longer or both. I recently got the itch for a new rifle and did a little rummaging around online and low and behold Altus had everything in stock. I mean action, barrel vise, barrel wrench and manners EH1 lefty. This checked all the boxes for the light weight hunting rifle I was wanting to build. I talked all the parts over with Mike and decided to take the plunge. Mike was awesome, he took time to walk me through magazine compatibility, trigger selection and had some small part of the stock modified to accommodate something specific to the TL3 for $75 dollars. I'll be a returning customer with Altus for sure, great customer service, seemed to genuinely give a shit and awesome communication via email after purchase.
Assembly was incredibly straight forward. I watched all the youtube videos I could find, read alot online and decided that there was basically no way I could fuck this up. I bolted the barrel vise down in my shop, put a little grease on the barrel threads, clamped down the barrel using a leather glove to protect the finish, spun the action on, installed the action wrench, dialed 85 foot pounds on the torque wrench and torqued it home. The whole process from installing the vise to cracking open a cold beer to admire my work was about 45 minutes. Honestly I was kind of pissed that it was so anticlimactic, if you can dial a torque wrench you can torque an action onto a barrel.
I wound up with
Left hand DLC TL3
20" Proof 1:8 6.5CM
Manners EH1
Trigger Tech Diamond
Vortex 3-15X42 Razor HD LHT Mil

I got to admit at this point I was prettttty happy with myself, this is the first rifle I've ever put together where weight was taken into consideration prior to the build. I don't intend to scale any mountains to shoot some goat, but carrying my 19 pound 300WM and a yeti cooler to the blind is a real bitch. The glass was another unknown to me, I had read about them, but never handled one in person. It checked a lot of boxes and I was able to get a pretty good deal on it through Brownells so I figured I'd give it a shot. I'm pleasantly surprised at how nice the scope is. I have previous experience to Nightforce ATACRs, NSXs, S&B and Steiner glass so I would say I have pretty high expectations in an optic. The biggest complaint I had read is that the turrets are mushy, I would say that while they arn't the crisp clicks of an ATACR they are more than serviceable for a hunting optic. Light transmission in the evenings has been good looking across the pasture in the back yard, the ATACR on my win mag pulls away from it right at dark, but that is after legal shooting light anyhow. The biggest thing is that the Vortex weighs about 1/2 of what my ATACR does. The trigger tech trigger is an absolute joy, this is the first one of them that I've had, normally run Jewells, but not anymore.
So hows it shoot? Well this morning right after a conference call I rolled down to the farm with a few boxes of Prime 130gr. On the way, I stopped by my smith's shop and we checked the headspace with a set of GO/ NO GO gauges and everything looked right. With the confidence that I most likely wasn't going to be loosing an eye today I set up a cardboard box at 100 yards.
First three shots went sub 1" and I nearly shit my pants.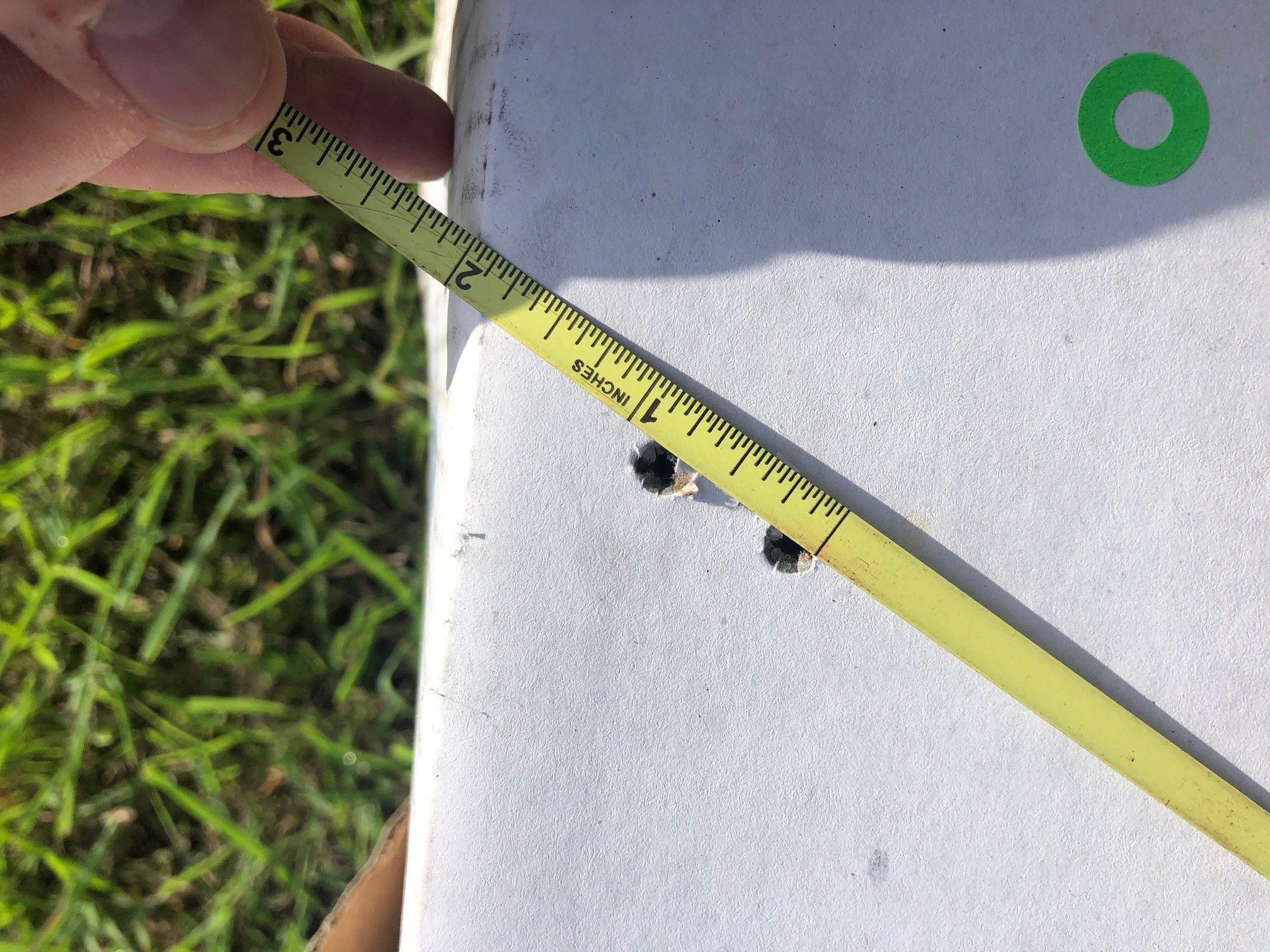 Shots 4-10 I did run a patch with Kroil oil on it between shots and there was very little on the patches
Shots 11,12,13 went around 1/2''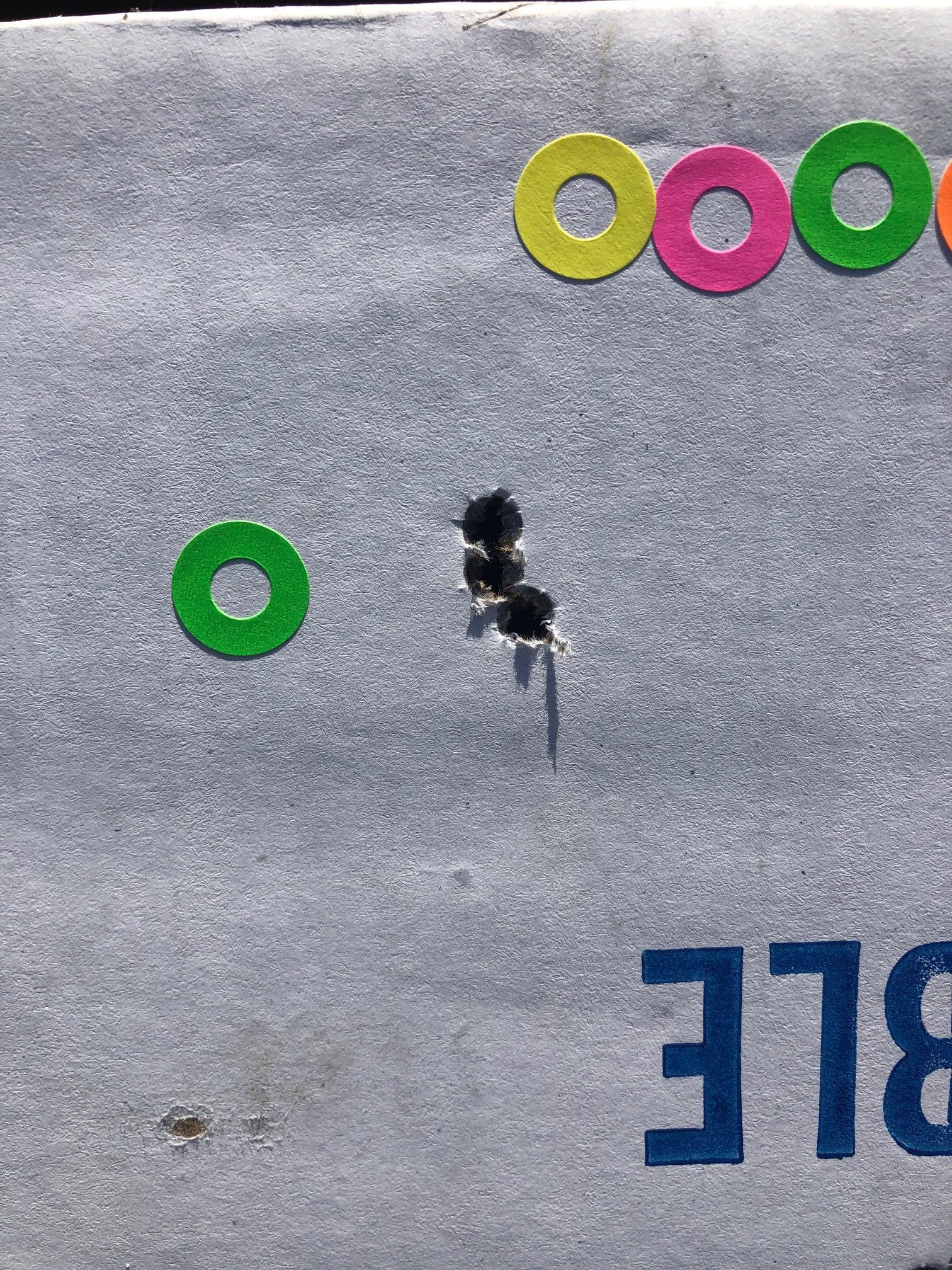 So at this point I'm feeling pretty damn good about things. Rifle is hammering, trigger is great, optic is exceeding my expectations and the barrel is cleaning up really well. I finished off the box of 20 getting the zero established. The last two rounds I fired went right into the center of the page reinforcers. I had one more box of shells with me and I decided to take a poke at the steel in the back. It's 568 from the end of the driveway to the ipsc steel in the back. Now the batteries in my chrono were dead, but I put an estimated muzzle velocity of 2760 into my kestrel and it advised a 3.5 mil hold. I'll be honest I didn't even measure the wind, it was from my 7 oclock so I just held 3.5 mils and left edge. I was super stoked with what I saw down range after the last shot was fired.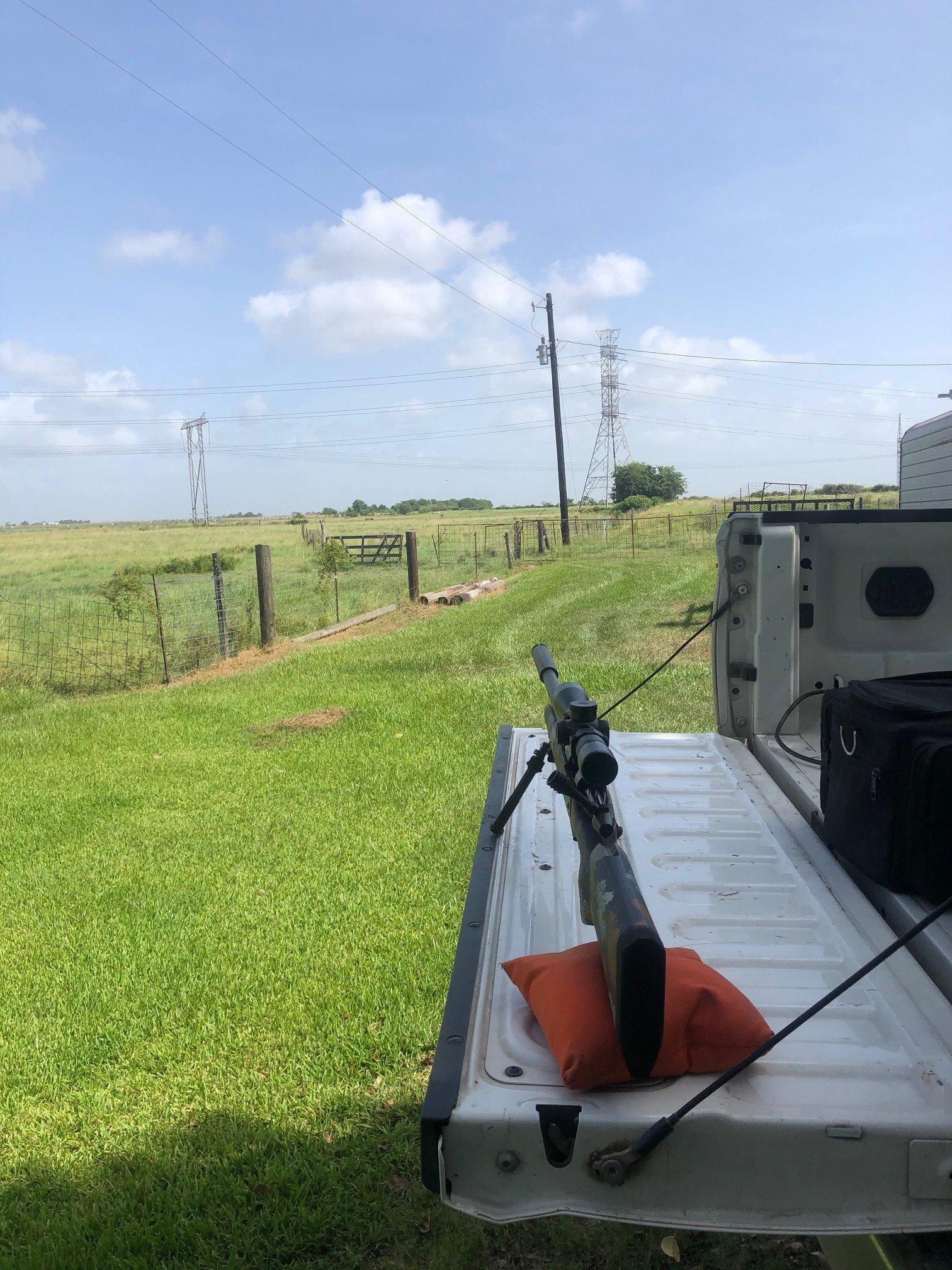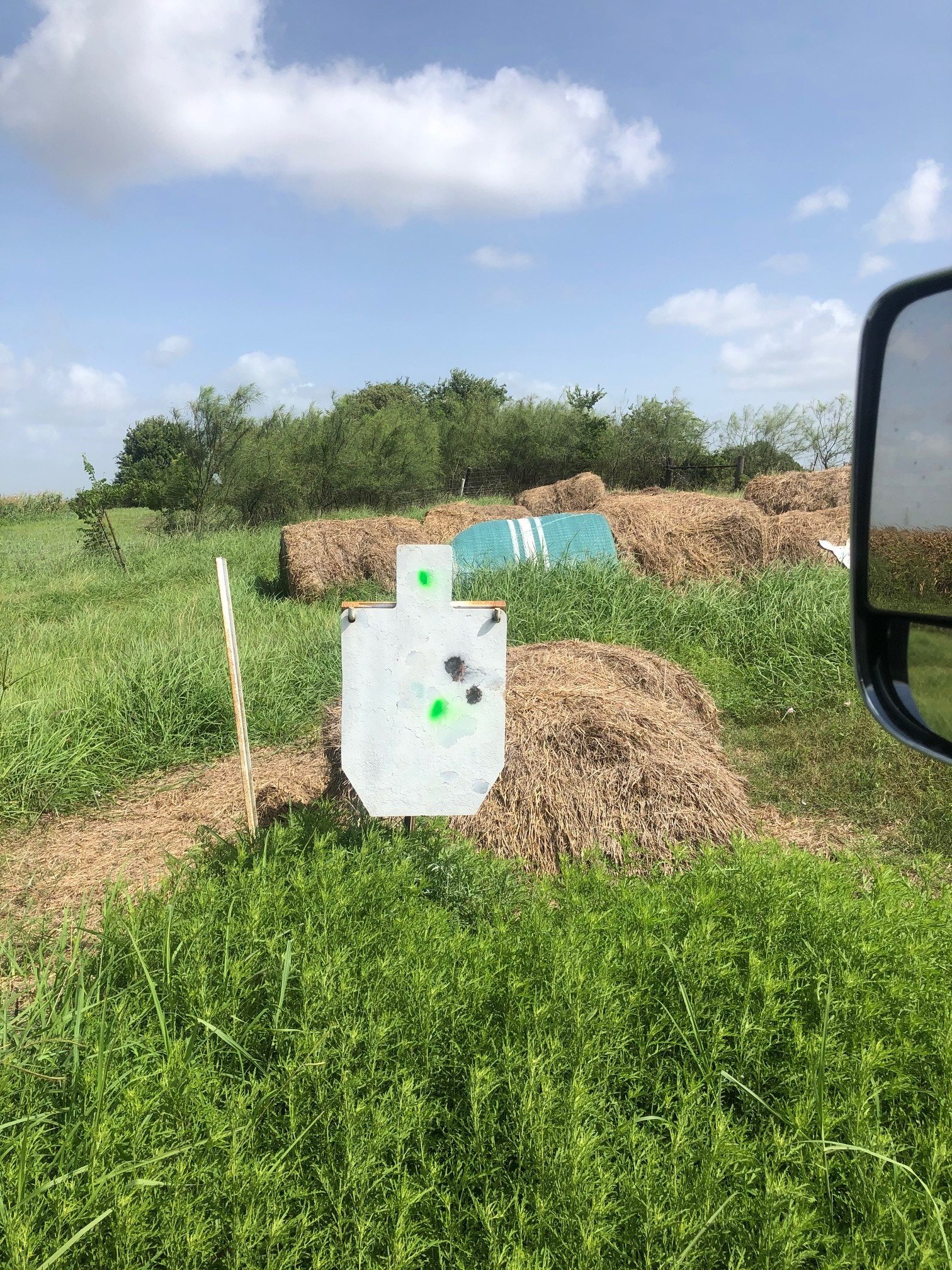 For leaning on the tailgate using a rear bag and just letting it rip I wasn't mad at the group at all.
My big take away from all this is that prefits are awesome and I was silly for fighting it for so long. With minimal mechanical aptitude a person can spin up a rifle in a week as opposed to waiting for a gunsmith to get to you in line. NOW don't get me wrong, I have a ton of respect for the smiths out there that produce amazing handcrafted guns and when my 300WM is due for another tube it's going to sit at my guys shop until he gets around to it. I understand that the stars may have aligned just right in this case and yep those are three round groups, but I'm more than satisfied with the outcome of jumping in and trying prefits. I didn't even manage to blow myself up and I saved some time and money, it's a win in every direction.
Last edited: