This thread could also be titled "help me spend some money..." but then you may or may not have clicked on it....
I've got this scope that needs a home. It's a Leupold VX2 3-9x50 from the mid 90's, heavy duplex reticle, from the age of "sight it in and don't touch those knobs ever again" and was mounted to an inline muzzleloader that I no longer have. I consider it to be the first piece of nice glass I ever owned.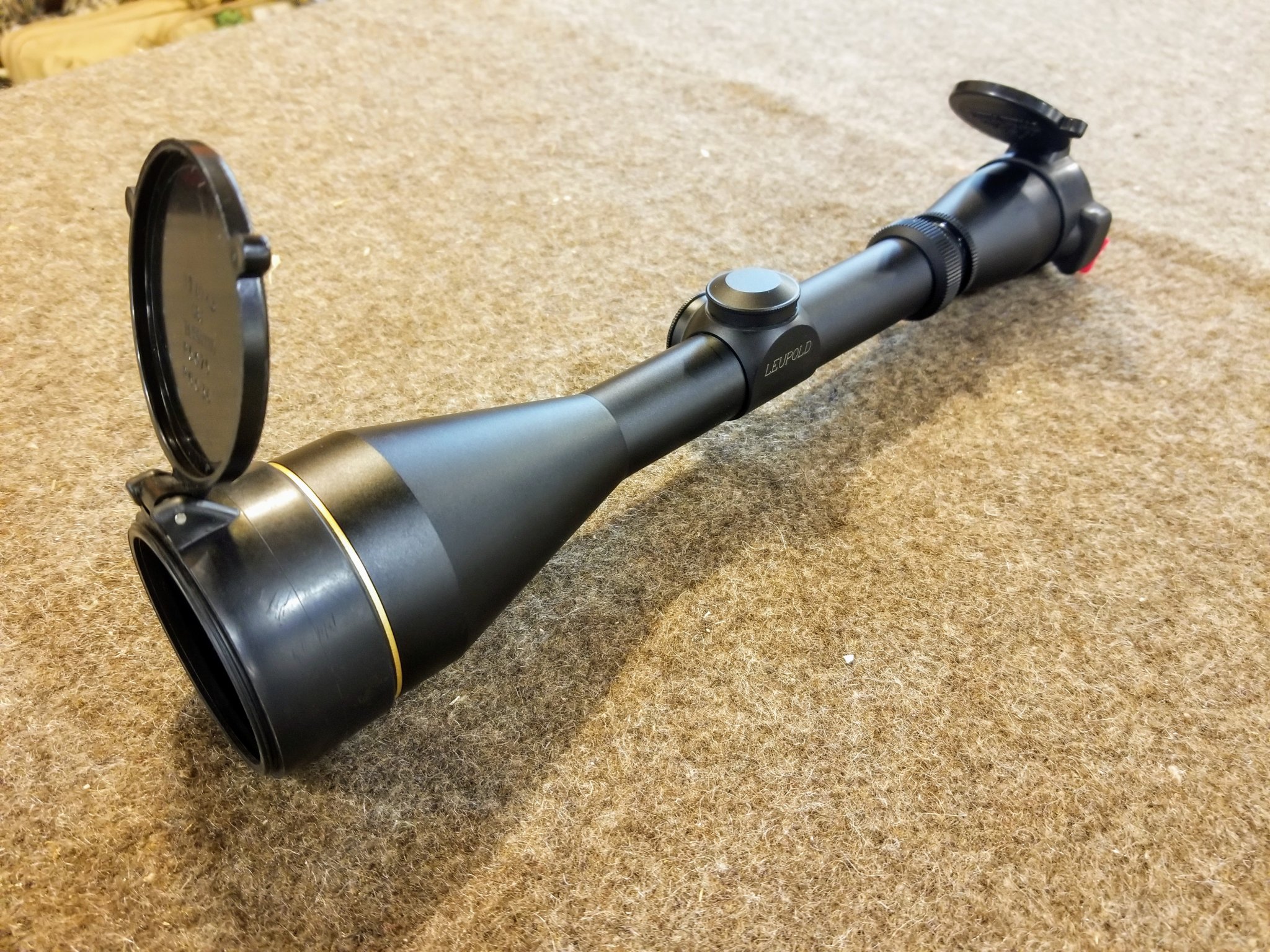 Anyway, I'm looking at a light(er) weight .223/5.56 or .243 rifle with a threaded barrel in the $400 range. I've already got a T3x varmint in .223, a few AR's, and a T3x Lite in 6.5 CR for hunting.
The mission for this will be...I don't know, maybe I'll kill some deer/antelope, it will be suppressed, given the reticle it won't be shooting past 200 yards, it will likely be the first hunting rifle for my kids in a few years - ultimately the mission here is to find a home for this scope.
I like the Ruger American Ranch/Predator because they use pmags, and I have a bunch of 10/20/30 round pmags. Maybe that is a really dumb reason to stick with .223. The Ranch is technically in 5.56mm and has a 16" barrel, weighing in at 6.1lbs. The Predator has a 22" barrel and weighs 6.6lbs. The difference between them is 8oz and 6" of barrel (and tan vs green for the stock). Given the barrel length, weight, and the fact that it will be suppressed, is there any reason to go with the Predator over the Ranch in .223?
Option C is throwing the entire AR mag thing out the window and getting the predator in .243 that uses AI mags. Lending credit to this option is the fact that I have not yet found an after market stock/chassis that will use AR magazines. If I end up putting this in an Oryx or some other chassis that has LOP/cheek riser adjustments, it will greatly increase my ability to use it as a introductory/trainer rifle for my kids and new shooters.
Enough rambling, I'm going to go get a glass of bourbon.