Hi guys,
I've got a possible deal on a used Sako TRG 42 in 338LM, coming with trg 30moa 34mm mount, trg bipod, trg muzzle break, sling and case like in the picture below. The rifle shot about 150 rounds. That's for the great part.
For the "short comings":
The riffle is a pre-2009 model, which means:

Barrel with 1:12 twist rate (so bullets are limited to 250 grains, it won't stabilize heavier ones) / changing the barrel would cost me approx $2500 USD at brownells
EDIT: I'd especially like comment on this point, for people with much more experience than mine, how much is the inability to stabilize heavy weight bullet going to affect my goals? Is this point sufficient to make this riffle a pass, or should I take it anyway?
old trigger (here's what they changed in 2013: "This new mechanism ensures improved safety measures in case the rifle is accidentally dropped. It also features a new safety lever, which is ergonomically positioned and designed to make it faster and more convenient to use. The TRG 22/42 bolt handle attachment has been improved to withstand even the roughest handling")
single ejector on the action (change in 2013 : "The TRG 42 2013 update introduced new double plungers. These make frequent cartridge ejection even more seamless.")
Old recoil pads on the stock (change in 2013: "...2013 update introduced an improved recoil pad. This updated pad has refined material to reduce the feel of recoil, allowing for better control and recovery.")

The bipod doesn't hold very well (it seems like a known issue, I've found other thread where this happens brand new. I've checked the base rail and a little bit of paint gone but it's otherwise not damaged / used)
It's the black stock (non-stealth), blued barrel with no surface treatment on the stock version. My country's military use the green stock with phosphated metal finish (so the barrel and some other parts, such as the bolt) and blued action.
Of course, I would have much preferred the green phosphated version, and so do most persons interested in a TRG 42 where I live, so if at some point I want to sell this one just the color will be a handicap.
The price for everything: the equivalent to $3025 USD tax included in local currency (the naked riffle, new with green stock phosphated metal parts, no accessories comes at about $6500 USD, tax included here)
The planned usage: long range shooting (from 800 yards to ideally, on occasion, past a mile, where the 300gr would have been very welcome), and on use for game where something bigger than 308 is usually advised, such as elk.
What do you guys think, should I take it, or should I pass and save up for a brand new one?
Regards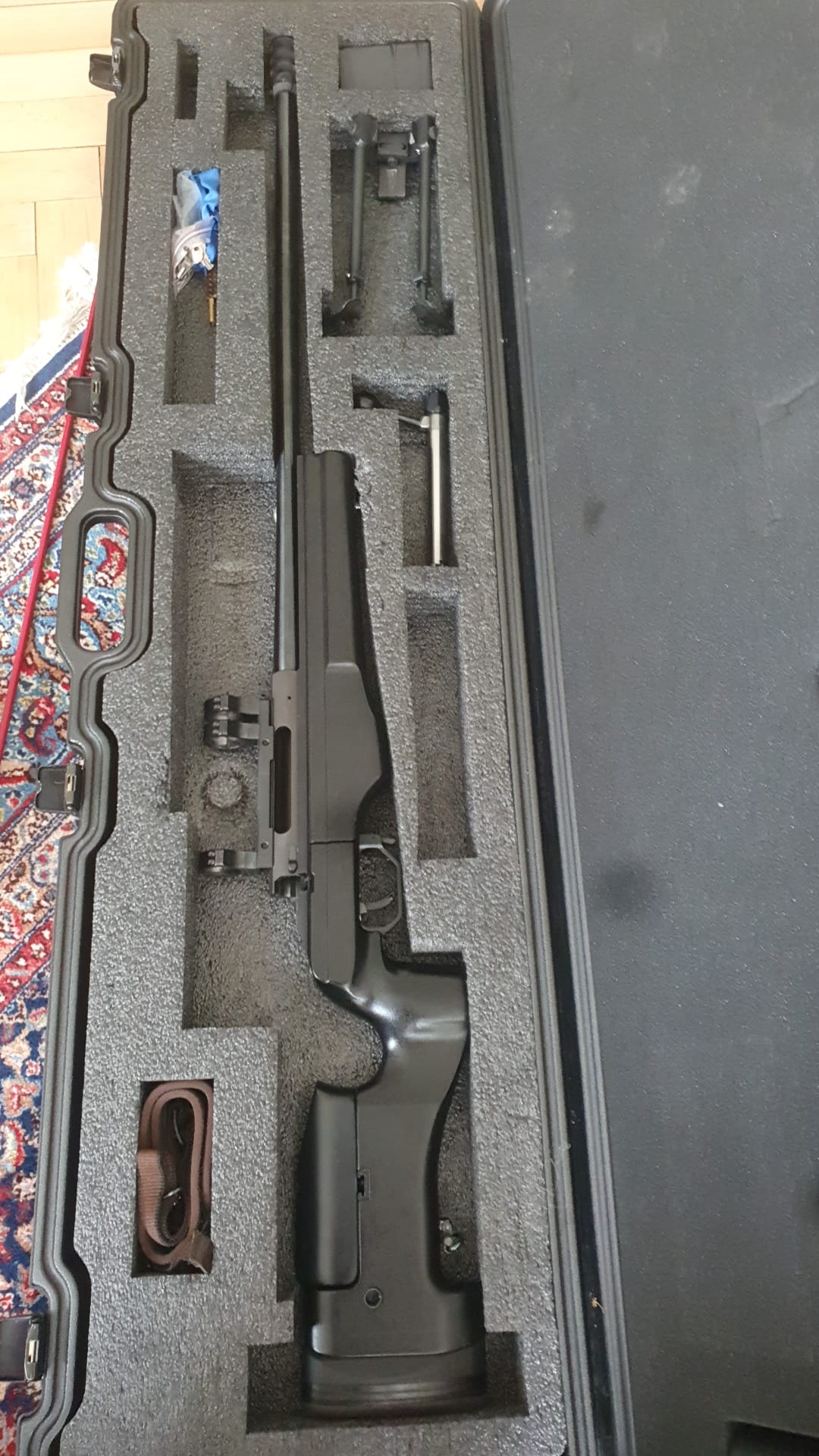 Last edited: