Private
Full Member
Minuteman
I read some good reviews about the Savage Edge, so I decided to pick one up in 243. I got the camo version for 299.00 dollars. I made my first trip out to a hundred yard range to try it out. I only had a cheap box of Winchester 100 grain soft points.
I like the gun very much. The trigger has a pretty heavy pull, but shot pretty good with cheap ammo.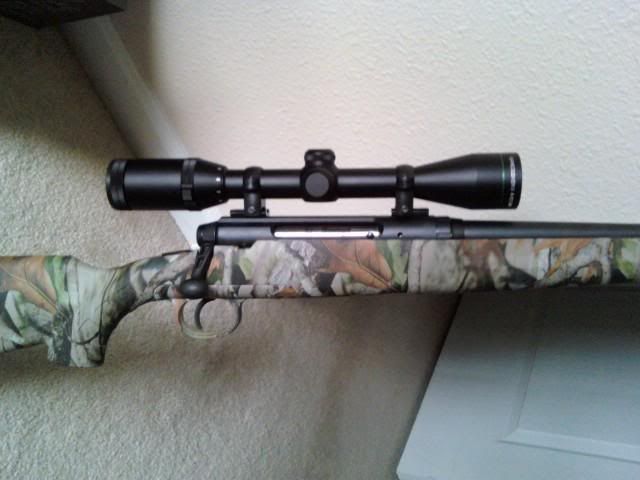 Here is a picture of the gun
I mounted a pentax gameseeker 4x12x40 on it.
The center group is right after I boresighted it.
The bottom left group I shot three rounds then moved the scope to try to get closer to the bullseye, so that explains the bullet to the upper left.
The bottom right was the last group that I shot. I was finally getting used to the heavy pull of the trigger, so it was my best group.
I can't wait to see what it does with good ammo. I also want to get the trigger worked on. I guess it was a good buy for 3 bills.