Lance Coolie
Supporter
Full Member
Minuteman
A few months ago I decided to jump into large frame ARs and at the time I thought there was basically two camps: the Armalite AR10 and the DPMS pattern. DPMS being far more popular (Areo, JP, countless others) and Armalite being the less common and proprietary option (there are several other proprietary options and some will get an honorable mention).

I initially decided on a GGP set (DPMS) which was very well made but after some struggles with the Ambi system, (it was resolved) I decided I wanted something different and I sold the set. It was at this point I realized there was a third camp, typically associated with the highest end of gas gun manufactures: Knight's Armament and the SR25. I wanted one, but there very limited configurations, 16" and 20" 308s and 22" 6.5 Creedmoor are the only options. And that is

IF

you can even get one, Knight's guns are

not

readily available at retail, and I have no intention of paying Gunbroker/ Gray market extortion prices.

But is Knight's design as exclusive as it seems? Not really as it turns out. There is design elements from both Armalite and DPMS. Also, other manufactures have followed the Knight's SR-25 pattern and have

some

compatibility. There are some resources that discuss difference between AR10 and DPMS, but almost all of them completely ignore the SR-25 as a standard.

If you are a Knight's purist, I get it... this is meant to be a resource for the SR25 pattern. Also this is America and people will always customize/build whatever they want. This post is not for you... please move along....



The SR-25 Pattern is basically Armalite "slant cut" receivers, DPMS barrel extension, barrel nut, bolt, magazine and DPMS High Handguard (3/16 Tang)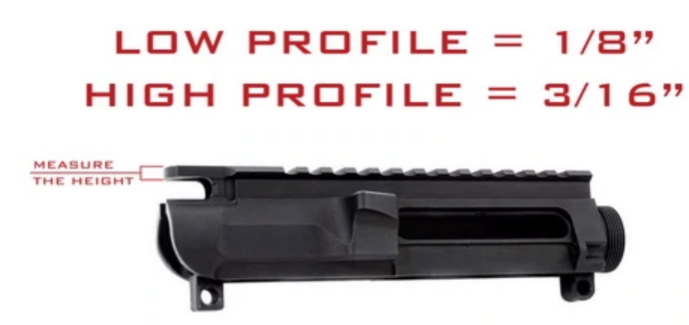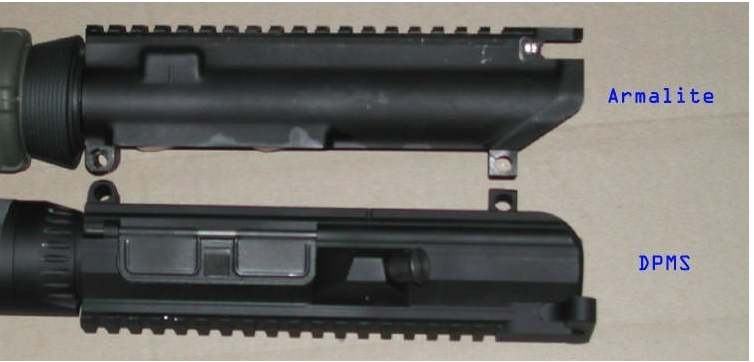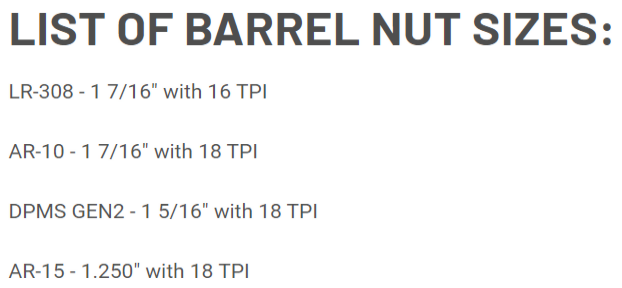 So after doing some quick compatibility research, I ended up choosing an LMT lower receiver as my starting point. I found a blem MARS-H in stock at Big Texas Ordinance. And this is where the issue started
. Upper receivers with a Armalite "slant cut" and DPMS High compatibility were not readily available for this pattern. I decided to set out to find a an upper receiver that I could use with my LMT lower, DPMS High handguard of choice and DPMS internals (barrel, bolt, carrier ect.) and I preferred to have no forward assist.

I have been able to test fit Stag, Seekins, Mega, LMT and Knight's and a few other brands with varying success and ultimately found pretty much what I was looking for. A long the way I created a spread sheet with the information I gathered to help others with similar objectives. If you can add to this I would love your input, feel free to comment and I will add as information as needed. There are no resources for SR-25 compatible manufactures as far as I know, but we can start here.

The link to my spreadsheet is

here.

(The spreadsheet includes Centurion Arms, LaRue, V Seven, Type A, Noveski, Troy, Genesis CNC, ADM and all the other brands I could find with Armalite "slant cut" receiver.

Below is a list of the highlights from the spreadsheet.

Knight's Compatibility


Knight's SR-25:

This is what I have been looking to emulate.. not necessary clone... but for obvious reasons this is the top of the list. Drawbacks here are lack of availability, limited configuration,

elitism

and cost.

LMT MARS-H:

Probably better than Knight's if I am honest... the best Ambi in the business and that monolithic design has a lot going for it. Only drawback is the proprietary barrel system. There is just

one

guy (I am aware of) who makes custom barrels for these, that's not great for longevity. On the other hand, Everyone who makes barrels is making DPMS compatible barrel... so LMT is a hard sell for me.

Stag Arms STAG-10:

This was the first one I tried and it does function. One of the best solutions available… The fit is ok on the LMT lower, the lower over hangs the upper in a the rear and the Forward assist is kind of a bummer. Unrelated comment, as with most DPMS High pattern uppers, Knight's handguard's require hand fitting unless you want to live with a huge gap between the rail and the upper. A small mount of material must be removed from URX 3.1 and for URX 4s the receiver its self must be faced. Its a small amount of fitting but not for the uninitiated. (PM me if you want more details on how to fit knight's rails to DPMS uppers)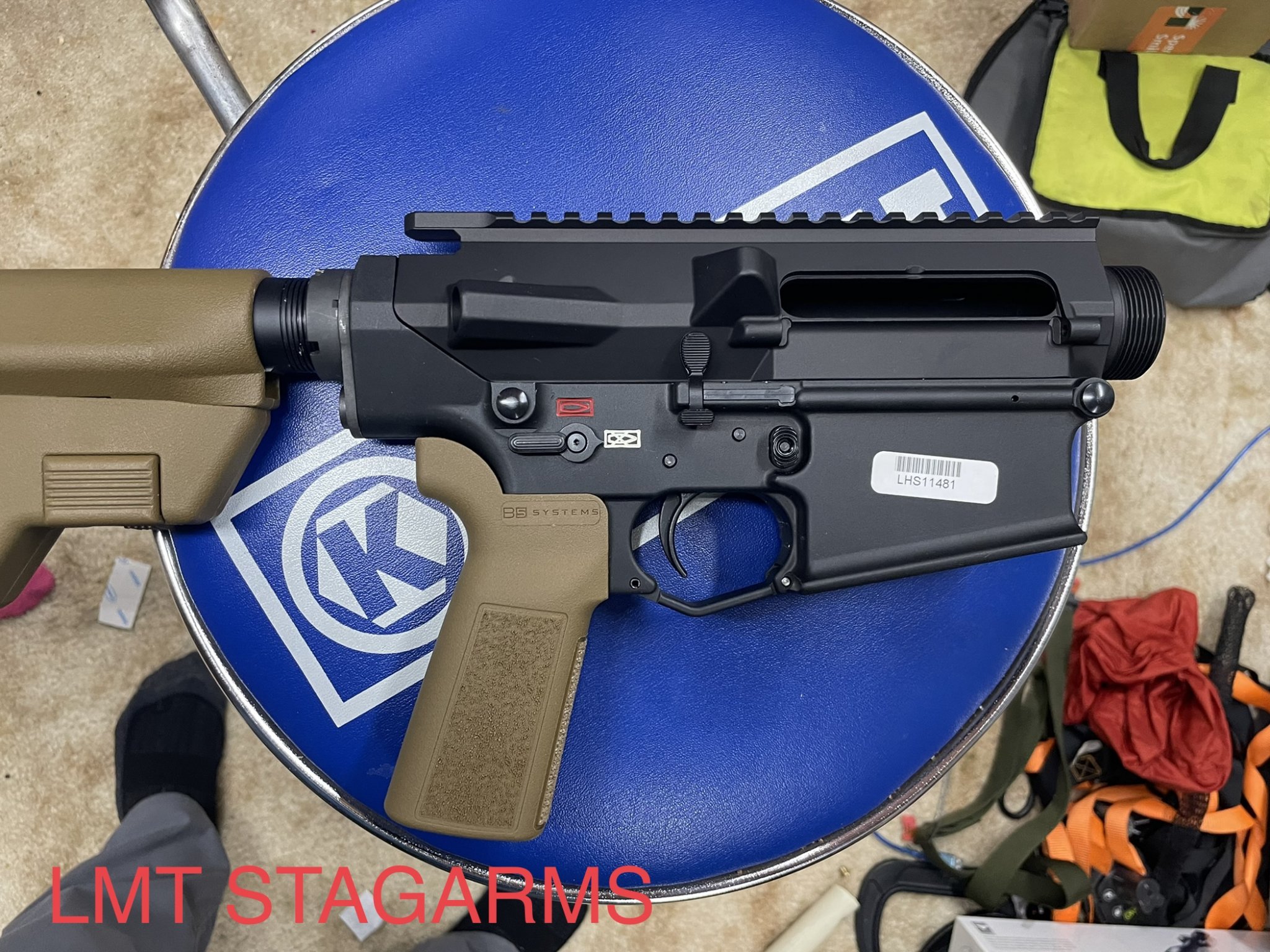 SMF Tactical TAC-10 :
You have likely never heard of these guys. Its a small shop, very nice and helpful people I spoke with on the phone several times. This is not their main business and I had to beg them to make me an upper. It took a few weeks but I got one and I am sure they will make more. This was the best I have tried. It will take some hand fitting to make it perfect, but on the plus side, Knight's handguards fit without any fitting or trimming (normally required). There is some overhang but this could be and fit with files if you know what you are doing (I was a small parts fabricator for a few years). I'll post updates here as this progresses, waiting on a barrel from Craddock precision and I would like to find an LMT or Knight's BCG. (Considering a Seekins BCG if I come across one)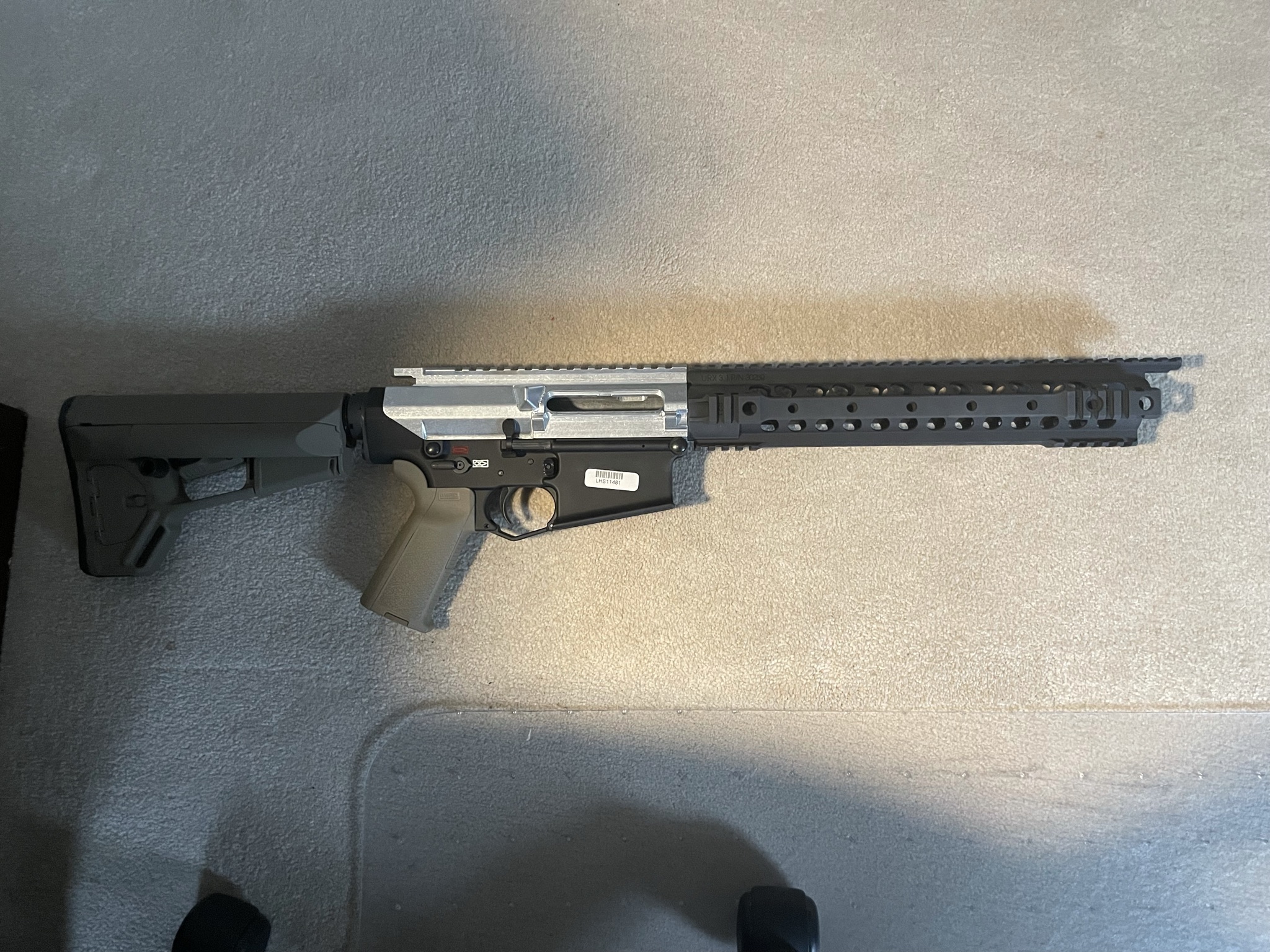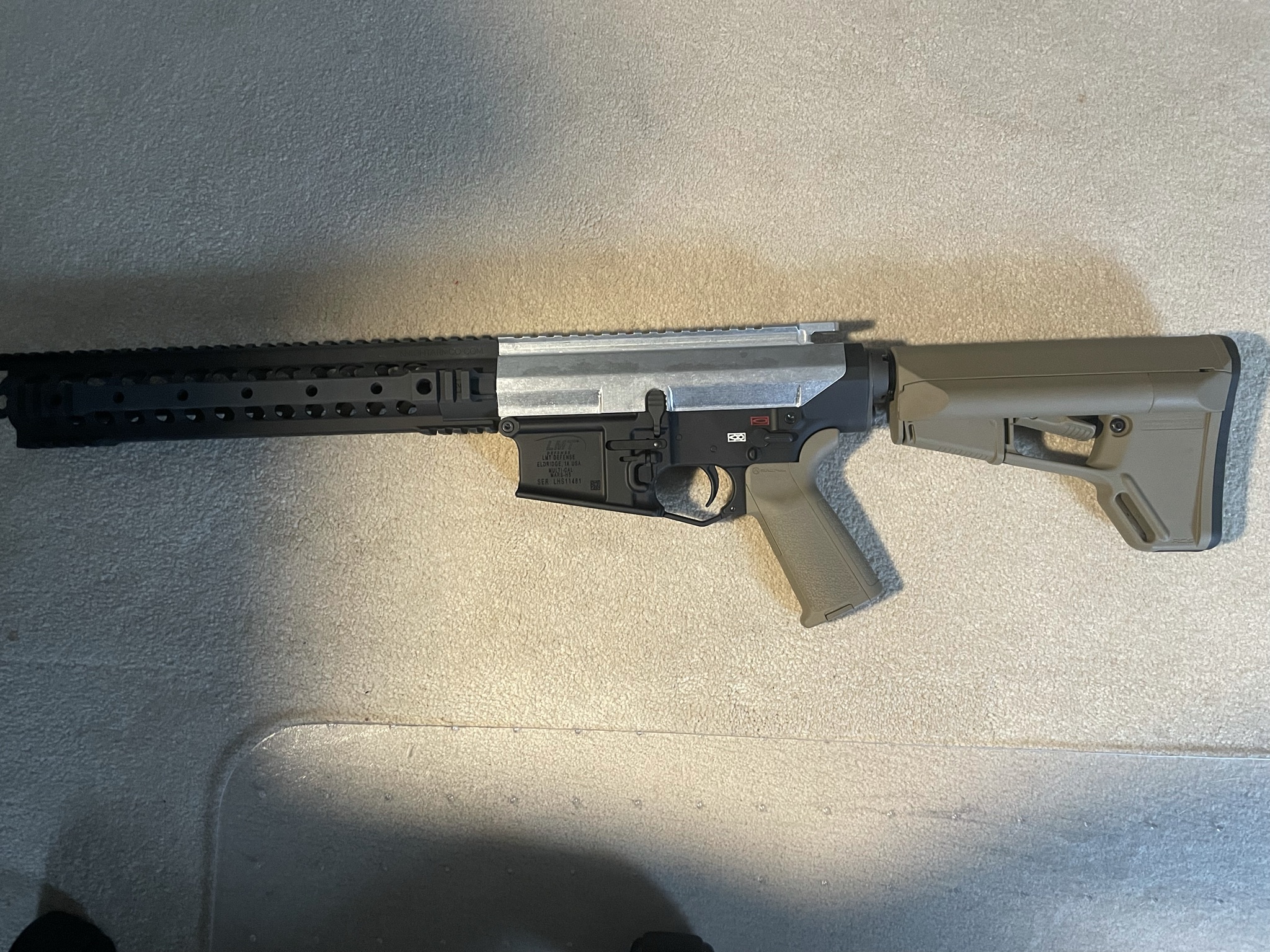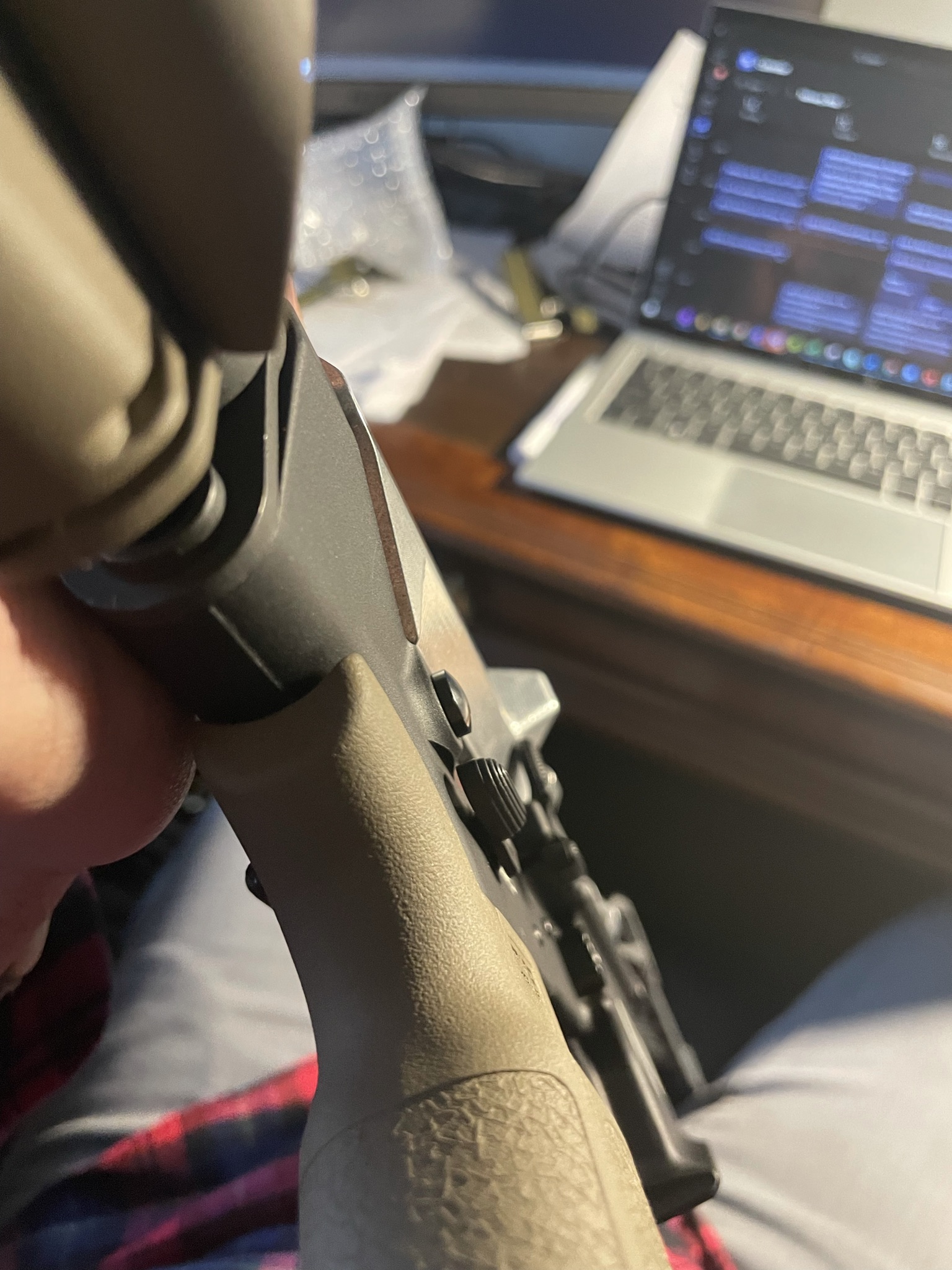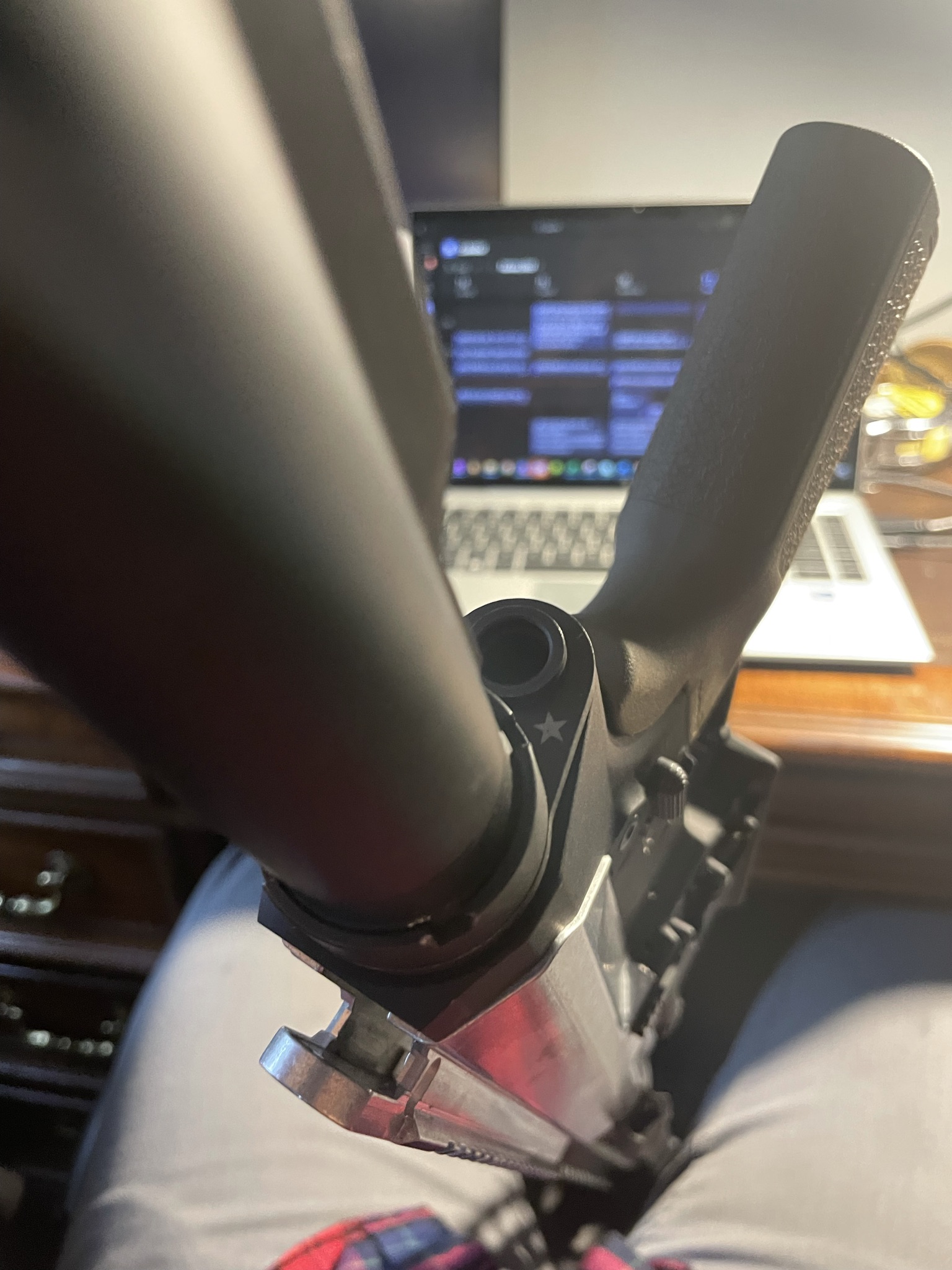 Seekins SP10:
Probably the best option. semi monolithic is great. Readily available and out standing quality. I am not crazy about the triangle shaped handguard and the lack of options here. I have fit one of these on to my LMT lower and its a perfect fit. These are only available as a builder set or a complete gun. but no reason not to just do this if you are cool with the handguard.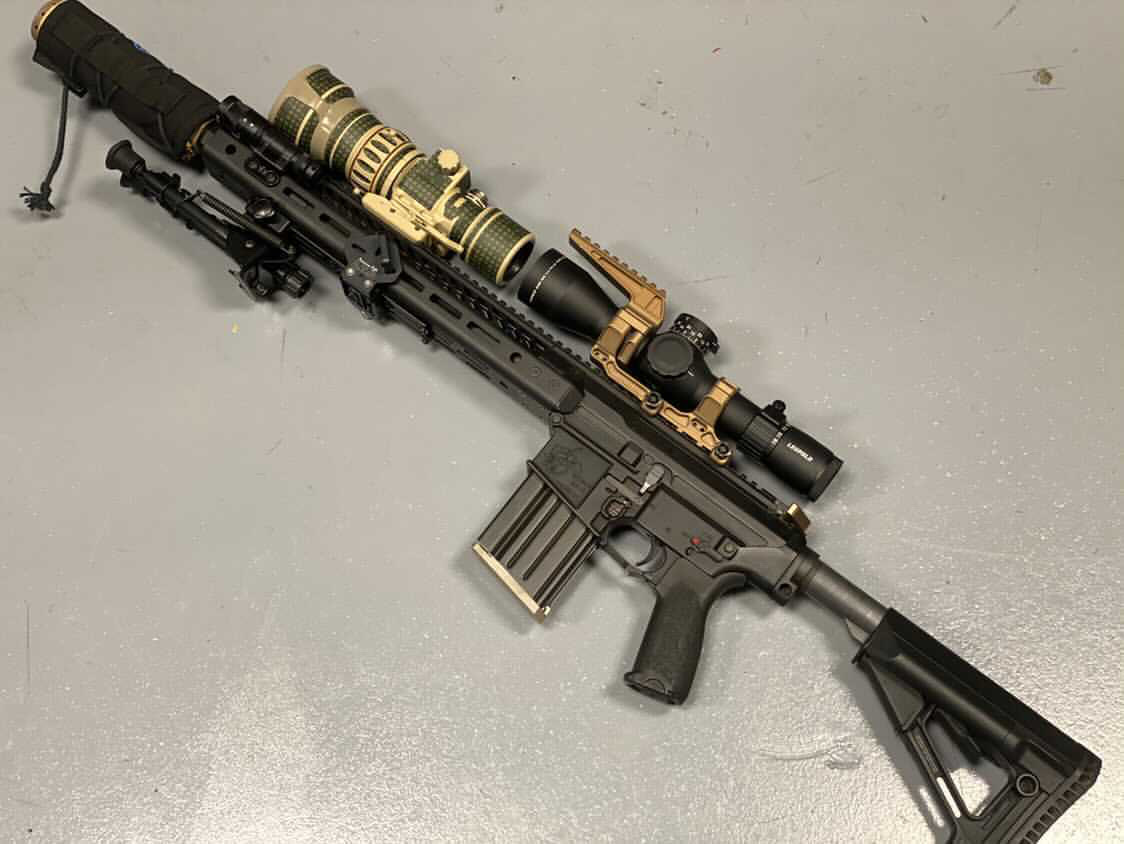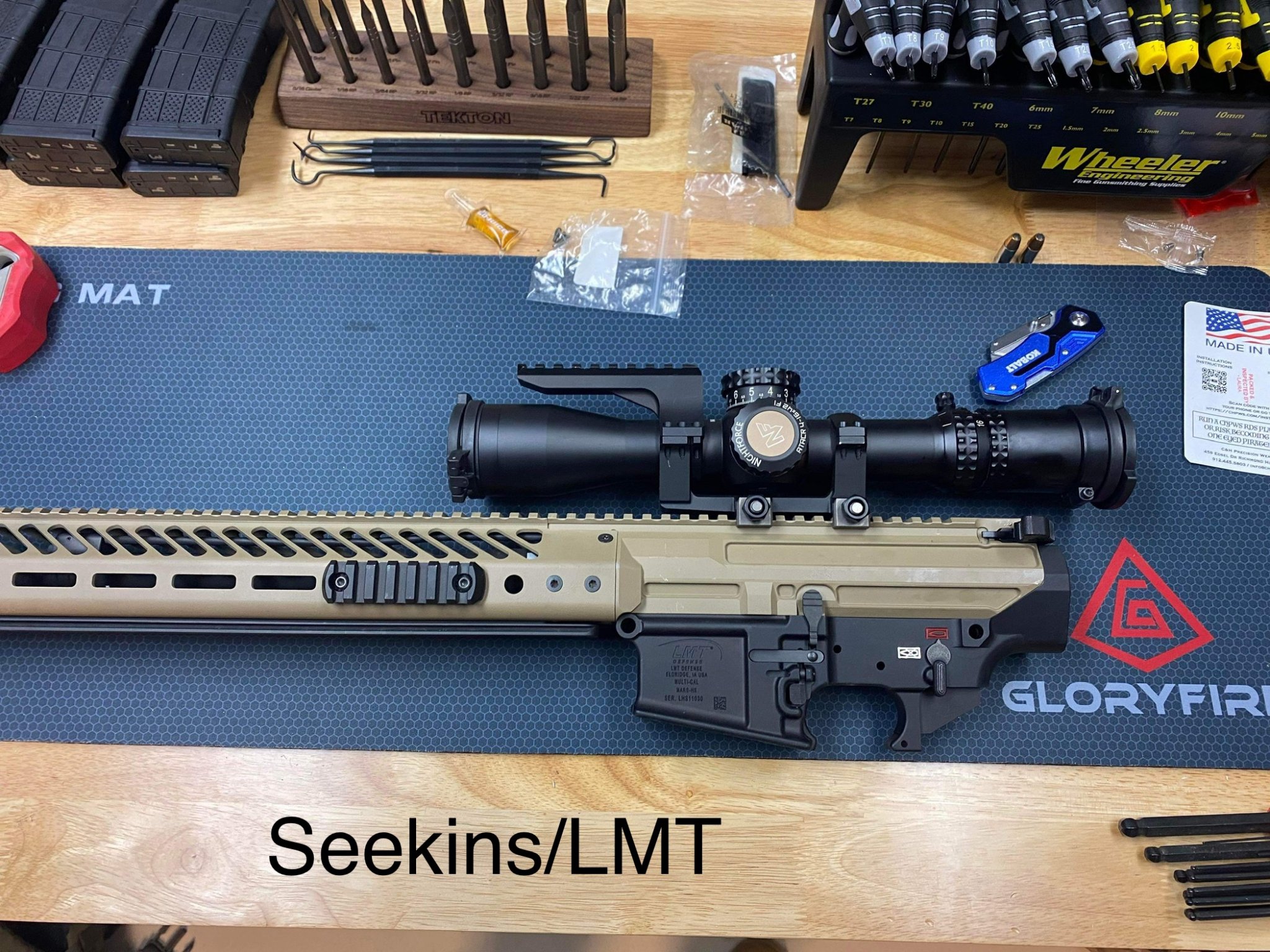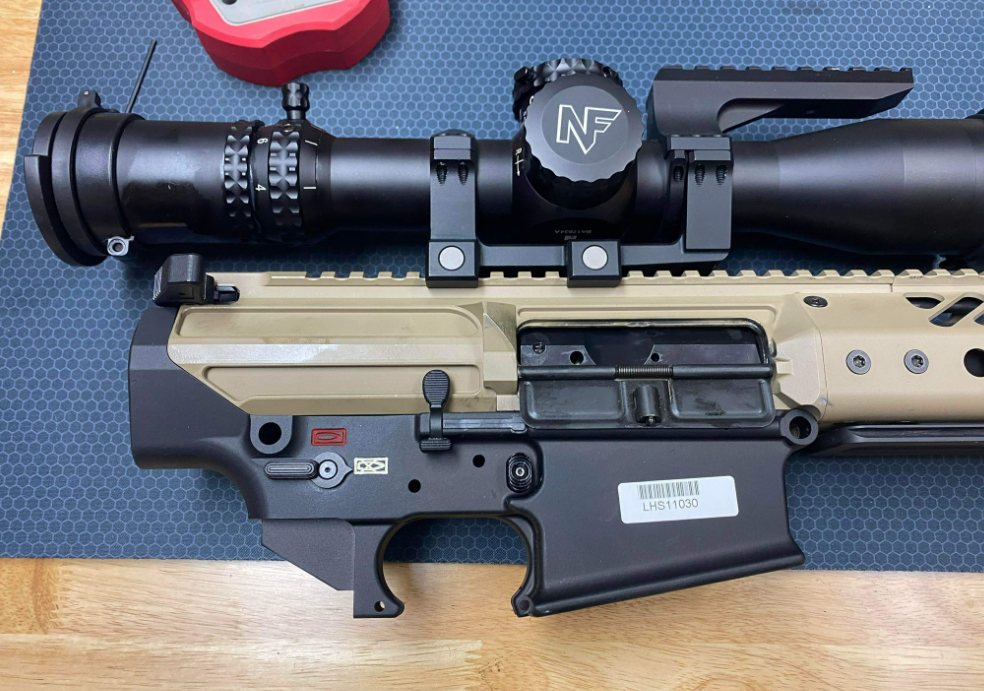 Mega Arms MATEN:
Really nice quality. Availability is good. Not a great option to mix with other brans but will work with some. This is great if you are looking for a game gun. Super heavy. The upper will function with Knight's lowers but fit is not great interferes with MARS-H ambi controls.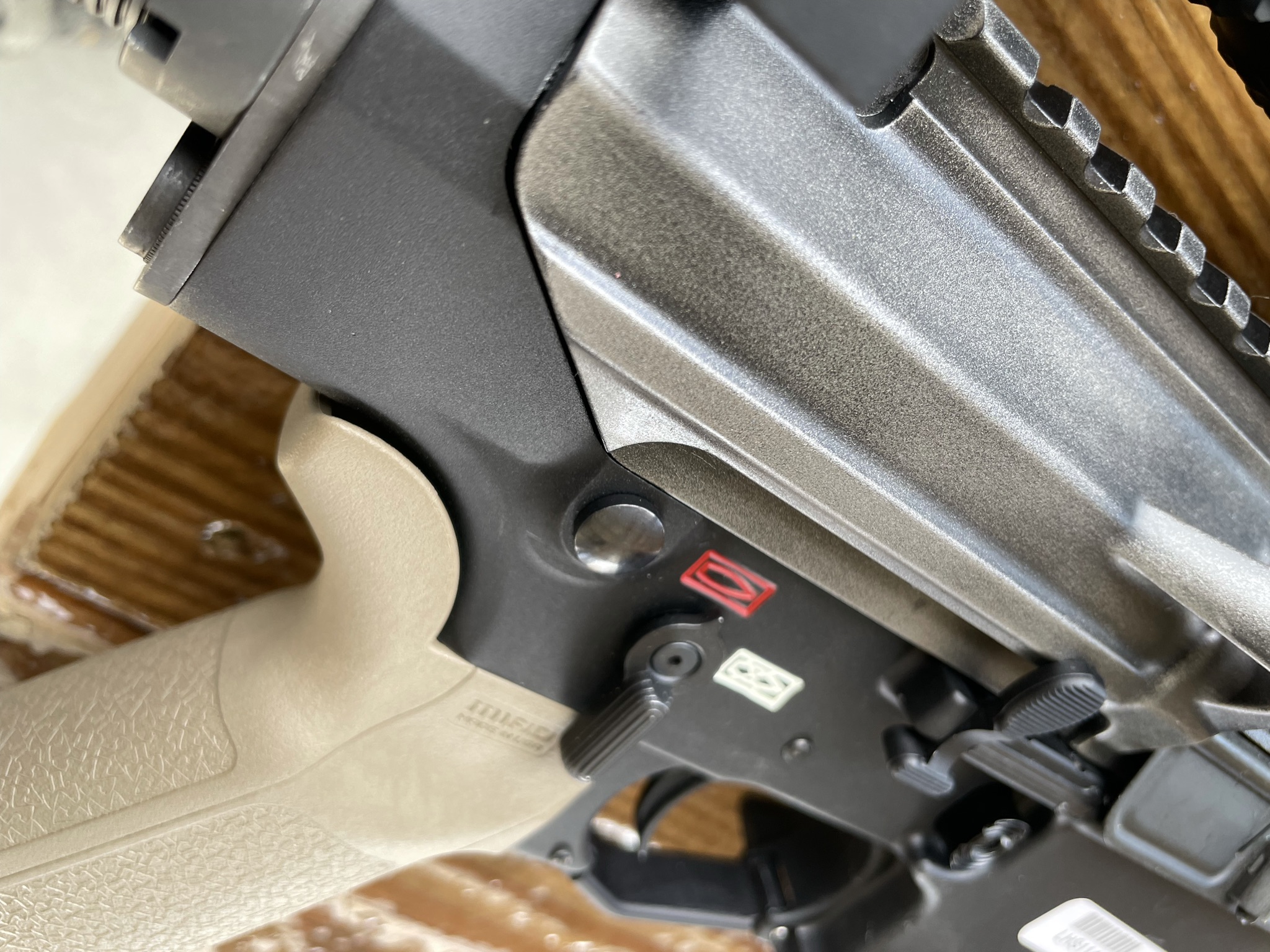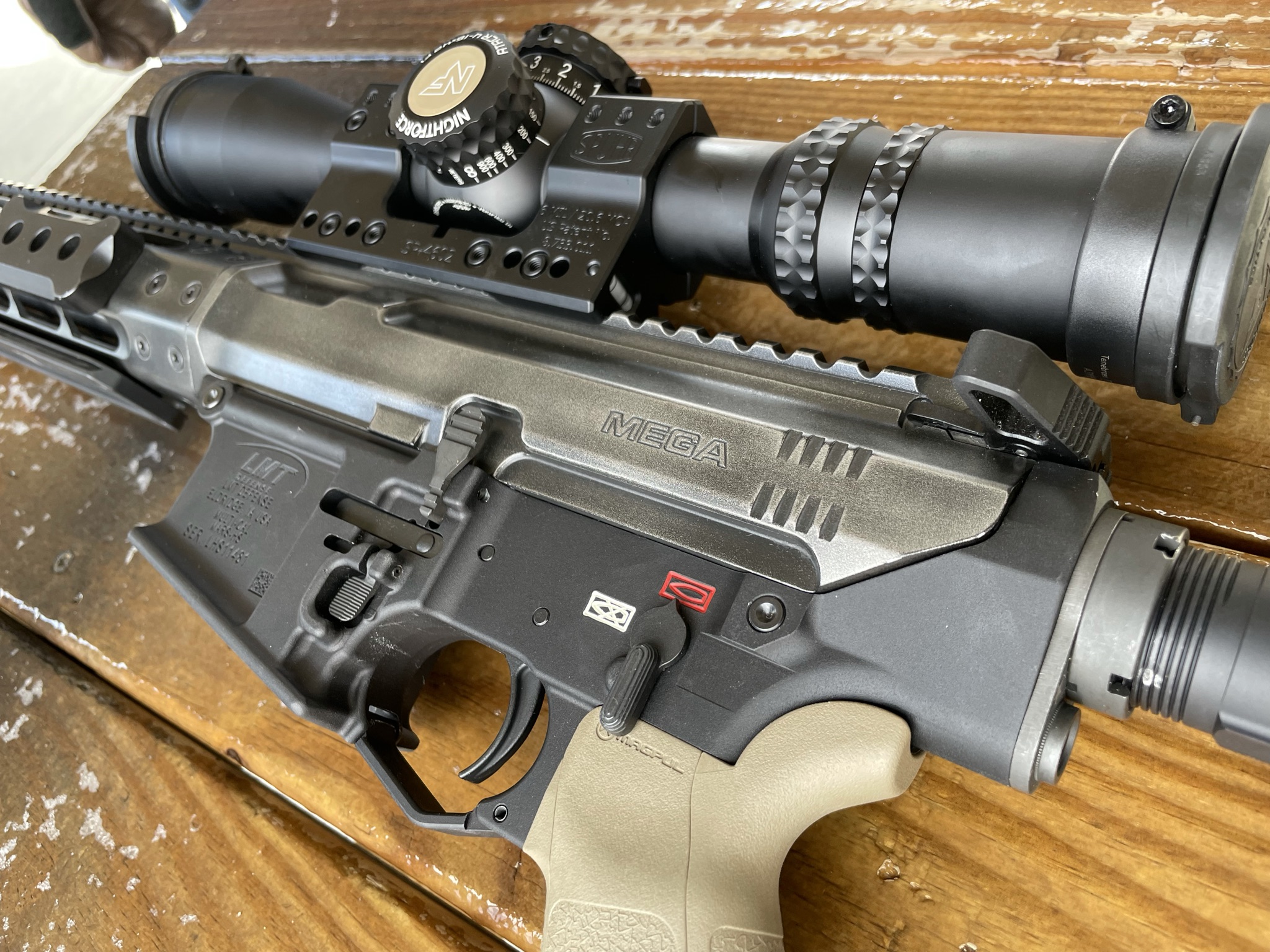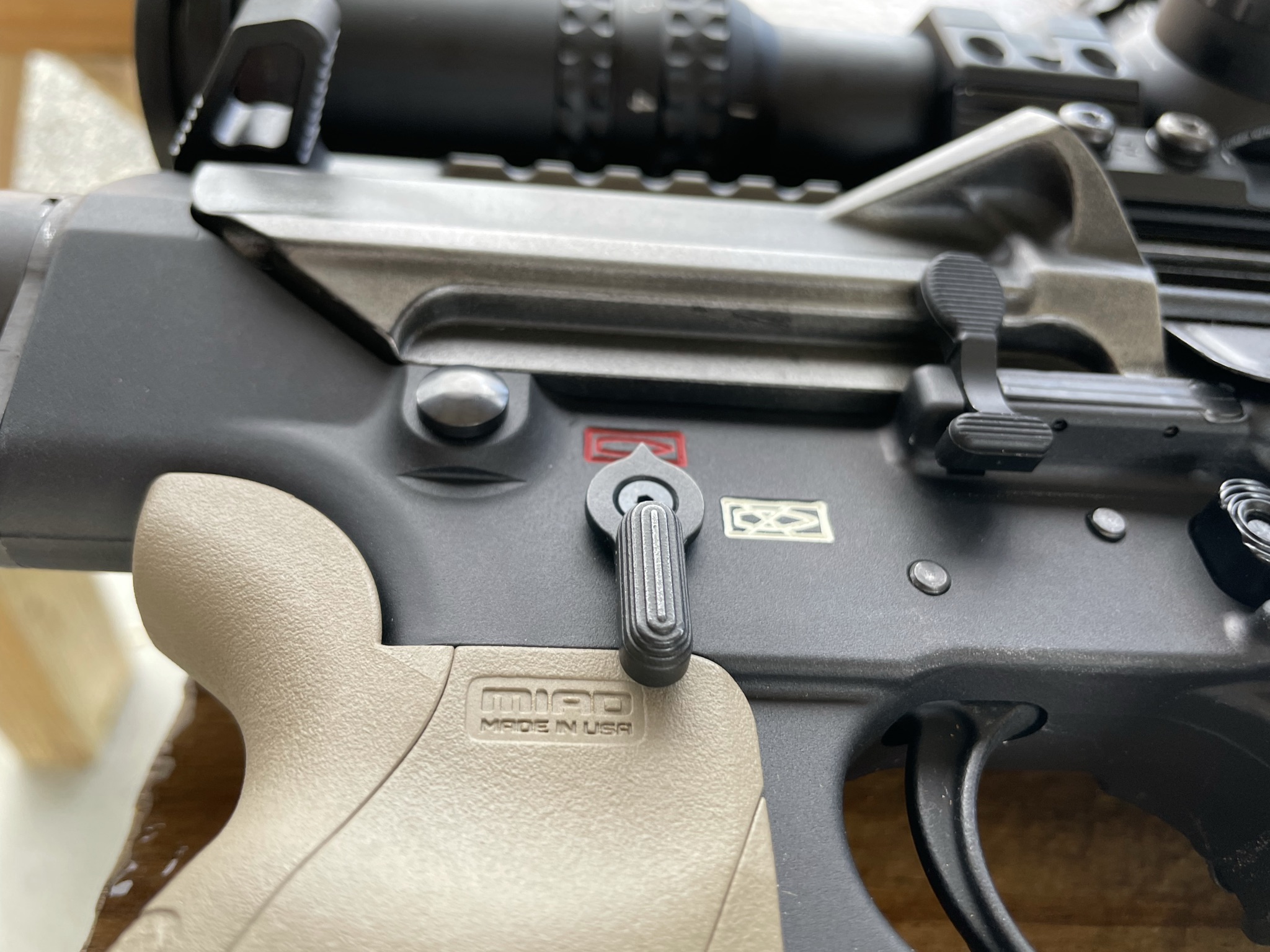 Wilson Combat:
These do NOT fit and are truly a proprietary design. I did order an upper to try. The geometry is totally different and there is no chance this can work. I was so disappointed I forgot to take pictures before I returned it. They do have a disclaimer on the website but, I tried it anyway. They did give me a refund without and issues, but it took close to month.
Armalite AR-10A:
The lowers are compatible with Knight's uppers, take SR25 magazines (
AR-10B
do not use sr25 mags). But that is where compatibility stops. The uppers have a forward assist (not really into that), and a different thread pattern for the barrel nut, different barrel extension, bolt etc, etc,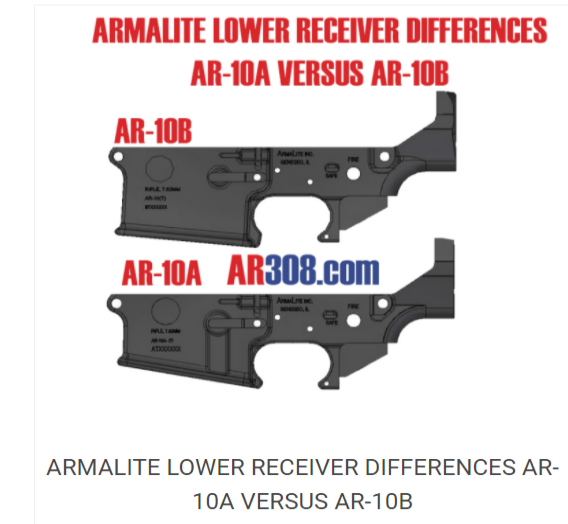 ADM UIC-10:
I have seen pictures of these with and without forward assist. They wont breakup a builders set unfortunately. If some one has tried this let me know.
In the longer term I have a friend with a CNC shop who is making AR-15 already and looking to get into AR10s. If there is interest in this pattern, ether for Knight's clones or just cause you think its cooler than other options let me know. I am trying to build a case that this is a space in the market where he can differentiate and find some demand.
EDIT:
More options provided by SH members
JP Enterprises PSC-12
(Information an pictures courtesy of
@papershredder
)
My take on it so far on an LMT lower; Pins are very tight, no play or slop between the receivers at all. There is a little gap at the back angled profile between upper and lower receivers. They use a DPMS threaded barrel nut and come with any of the JP DPMS bolt carrier groups (buyers choice).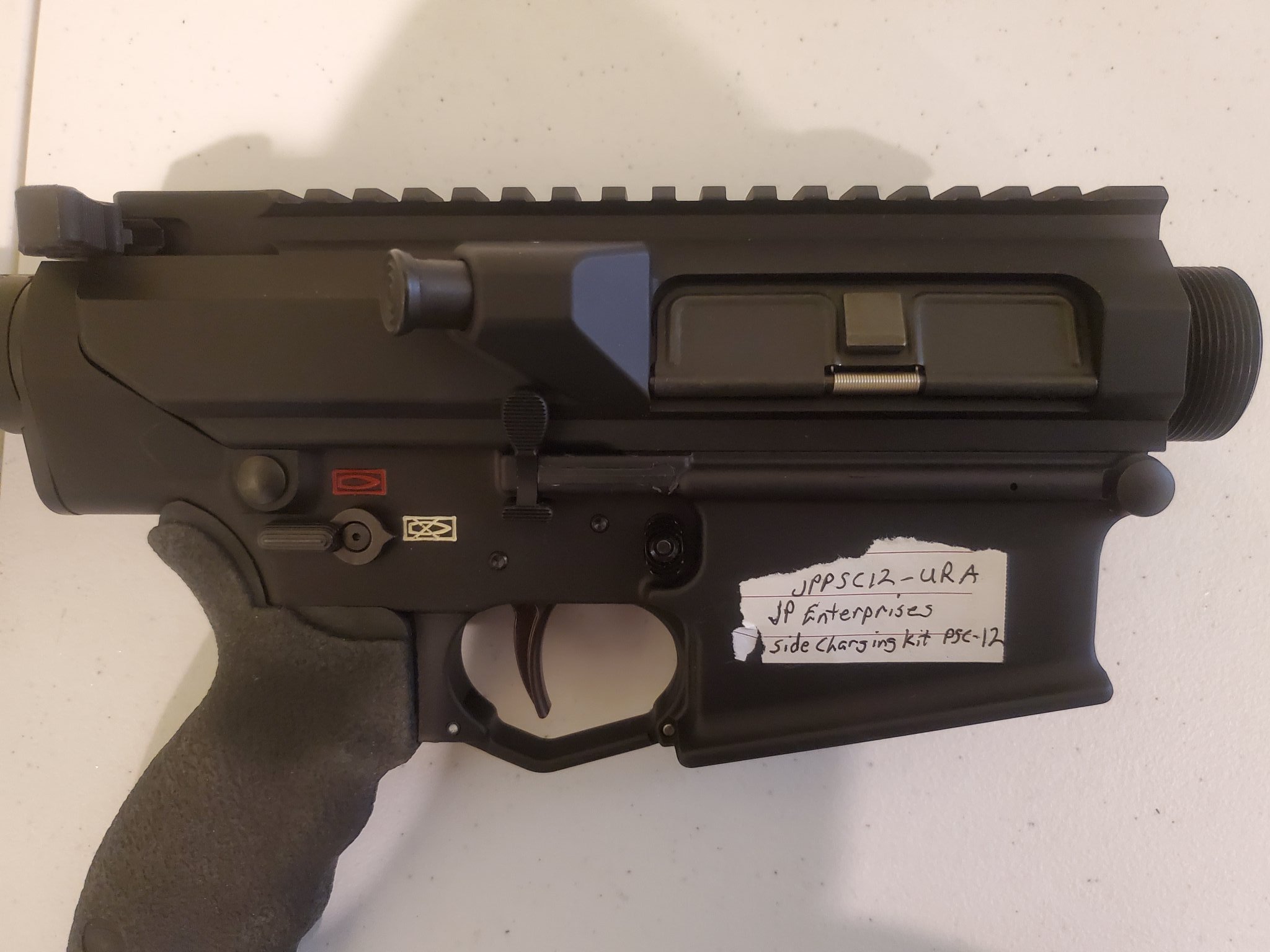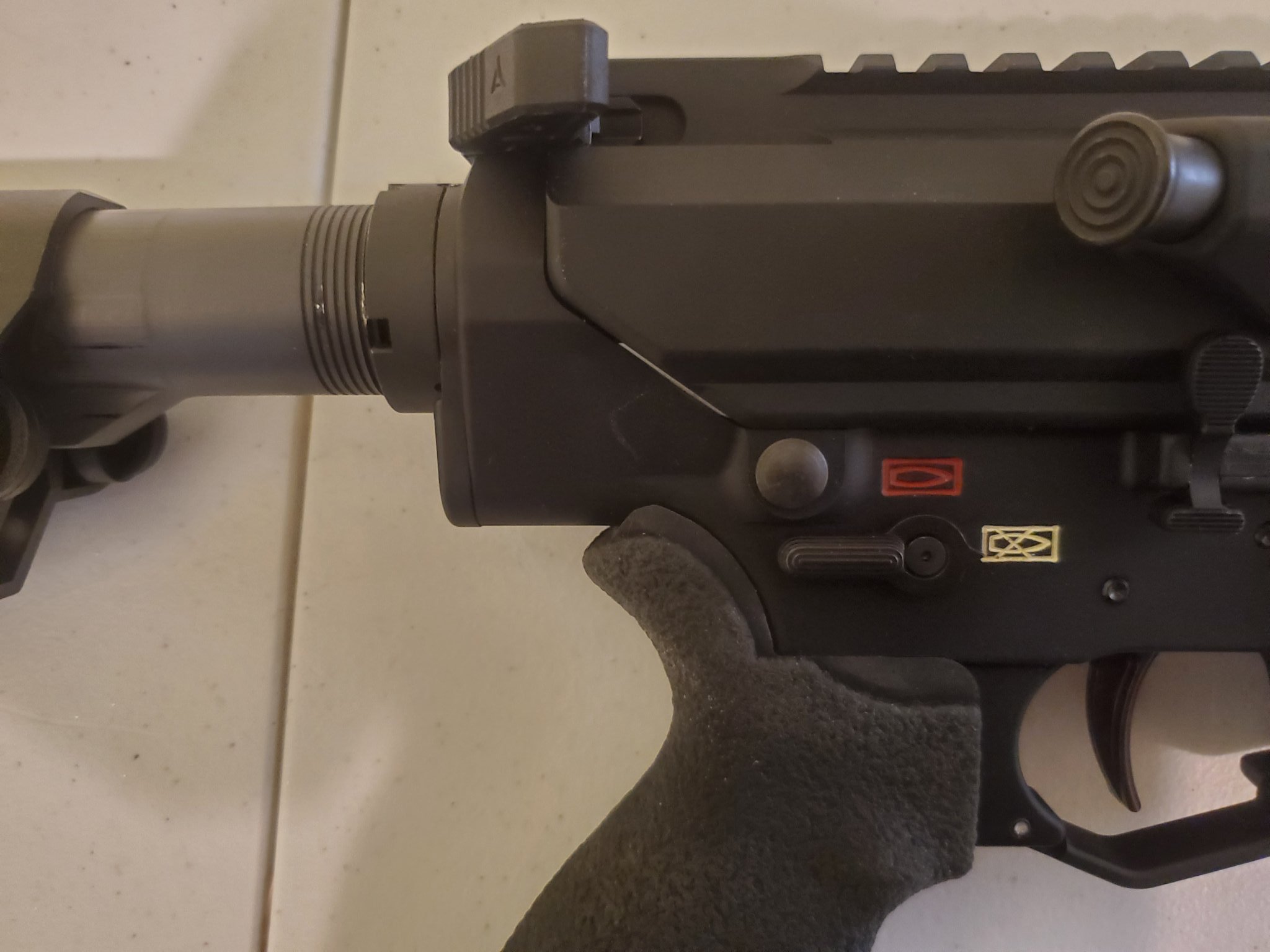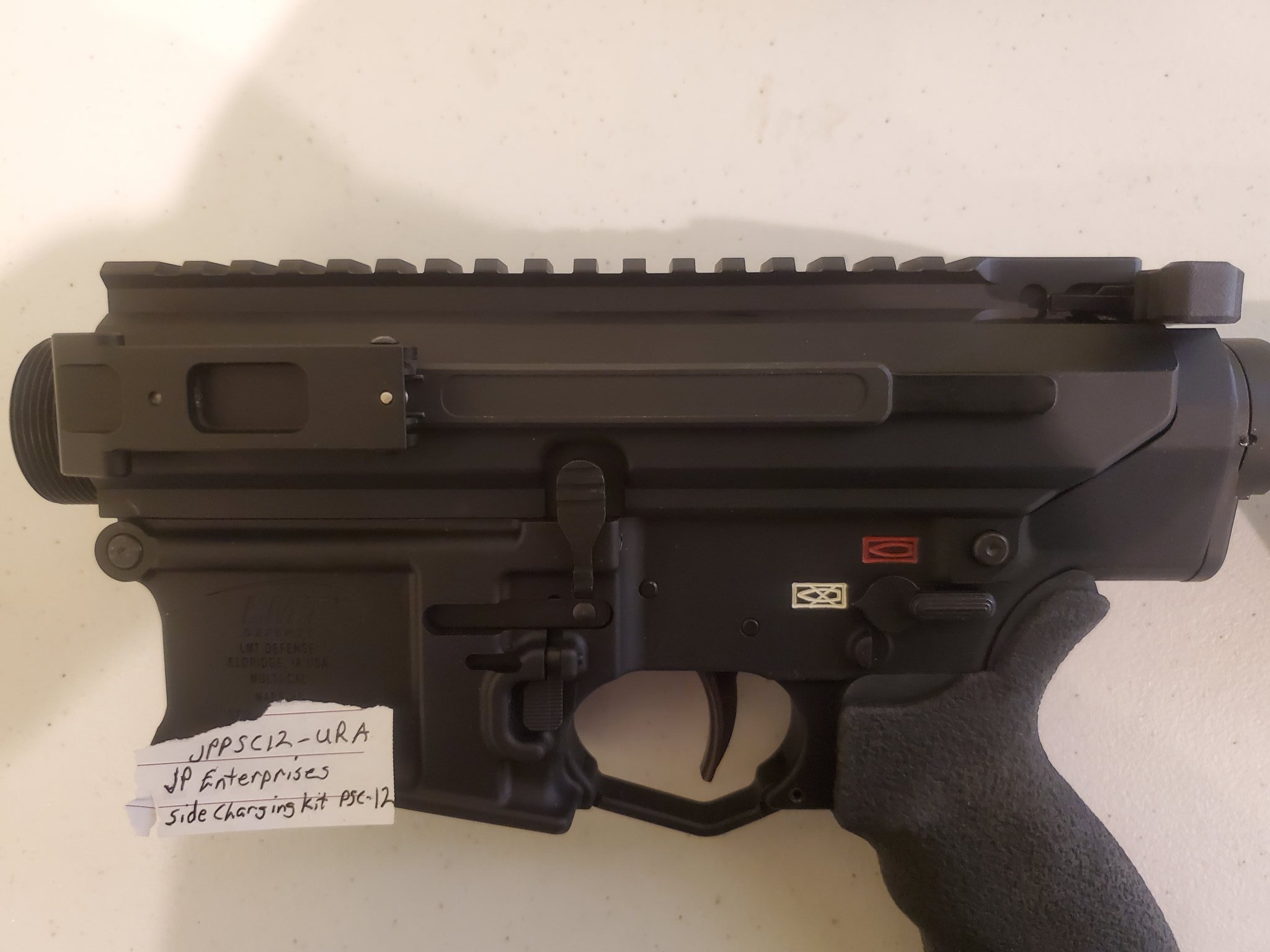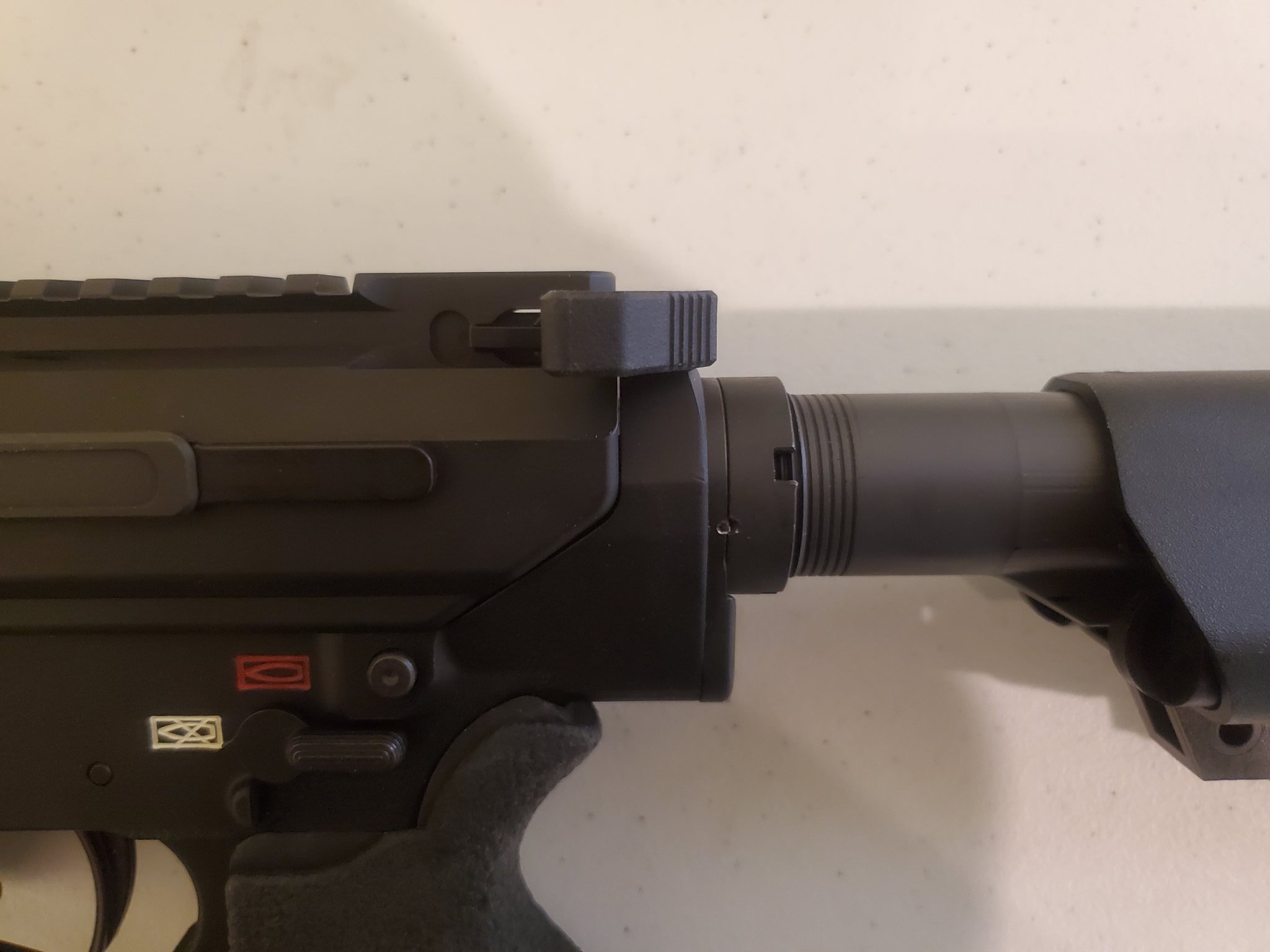 Last edited: