My precious finally arrived. The TriggerTech two stages are in fact real.
I went with the special in order to conform with local rules for competition.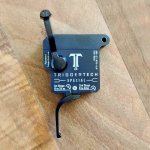 Mine has a little something special on the trigger face though. I have been building a rifle using all Canadian companies over on Breach Bang Clear and one of the readers suggested The Apologizer for the rifles name.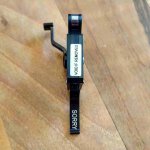 I haven't had a chance to get it in the rifle just yet but will report back likely tomorrow on how it all went. This is replacing a single stage diamond.