Sergeant of the Hide
Belligerents
Minuteman
Up for your consideration is a Tikka 595 Master Sporter in .308. I bought this as a poor mans TRG (wife shoots a TRG
), finally found a TRG22 for myself, so its time to let it go.
I am the second owner, first owner claimed less than 350 and I've put less than 150 through it. This rifle is a hammer with 168gr FGMM. Has some small scrapes and dings from being out in the wild. Barrel is roughly 23-3/8" and comes with 1x magazine, EGW 0 MOA scope rail and BT28 AFAR pic rail.
Scope, rings, sling and sling hardware are not included.
$1100 shipped and insured from me to your FFL, if you want it to come from an FFL on my end add $50. PP F&F or you pay the fees.
For additional pics, trades, offers, nudes, etc please PM me.
Cheers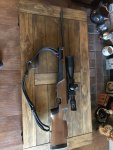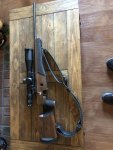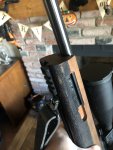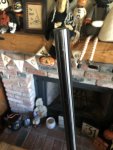 Last edited: