So… I'm still offloading a few more of my backup / unused items to fund "The Precious."
This is a new Trijicon / BAE / Oasys UTM-X from the last-ever production run (12/2020). It is still **UNDER TRIJICON FACTORY WARRANTY** until 12/2022, and will remain a supported and serviceable unit by Trijicon for years to come.
(PRO TIP: any of the old tan, non-Trijicon units are not supported and Trijicon will never touch them. Most of the ones circulating are CID bait unless they specifically come with DoE release papers. There is NO way to get the older units serviced and there is ZERO factory support.)
I bought it new from a well-known forum vendor in MAY-2021 and aside from a few photos and tinkering, it has sat unused in a climate controlled safe for the entire time. Being generous, I'd say there is a total of 2-3 power-on hours. The original CR123 still has juice left.
The last few — and I do mean "few" — that were released to the public in 2021 sold-out for $18K. My dealer bud graciously sold this one to me for just over $16K.
These have the latest optics (virtually no POI shift), latest hardware and latest software. You will never see another one of these pop up. It also has both Visible (red) and IR lasers, and can take a standard PEQ/Crane remote switch.
The latest UTM-X is hardened and can survive dive depths of up to 33-feet. (
Trijicon UTM-X Specifications
)
The UTM-X does it all — it is what could be considered the best-ever standalone thermal monocular, it can be helmet-mounted (has a Wilcox dovetail), and it can be used as BOTH a thermal clip-on
and
a dedicated thermal weapon site (internal reticle, includes Wilcox FTS mount).
It also has full TracIR support, so if you have a Wilcox AB Raptar S/ES you'll be rockin' out-of-the-box!
Full optional accessory kit is included, with original case, documentation and cables.
$15K shipped FedEx Priority Overnight (fully insured) but may also consider full or partial trades if you have something I might really desire. I don't want to lose much more, so any negotiations won't yield much of a discount.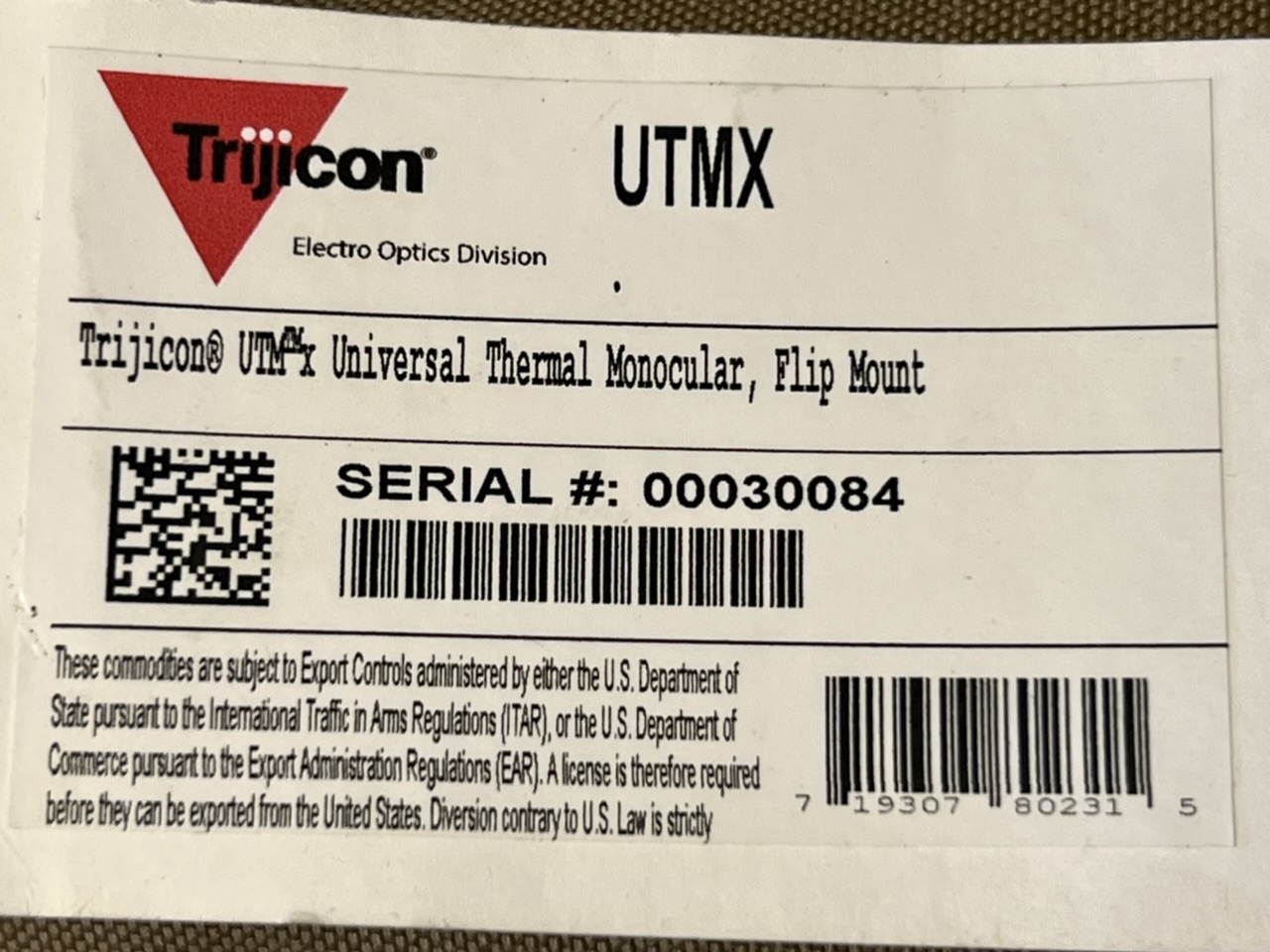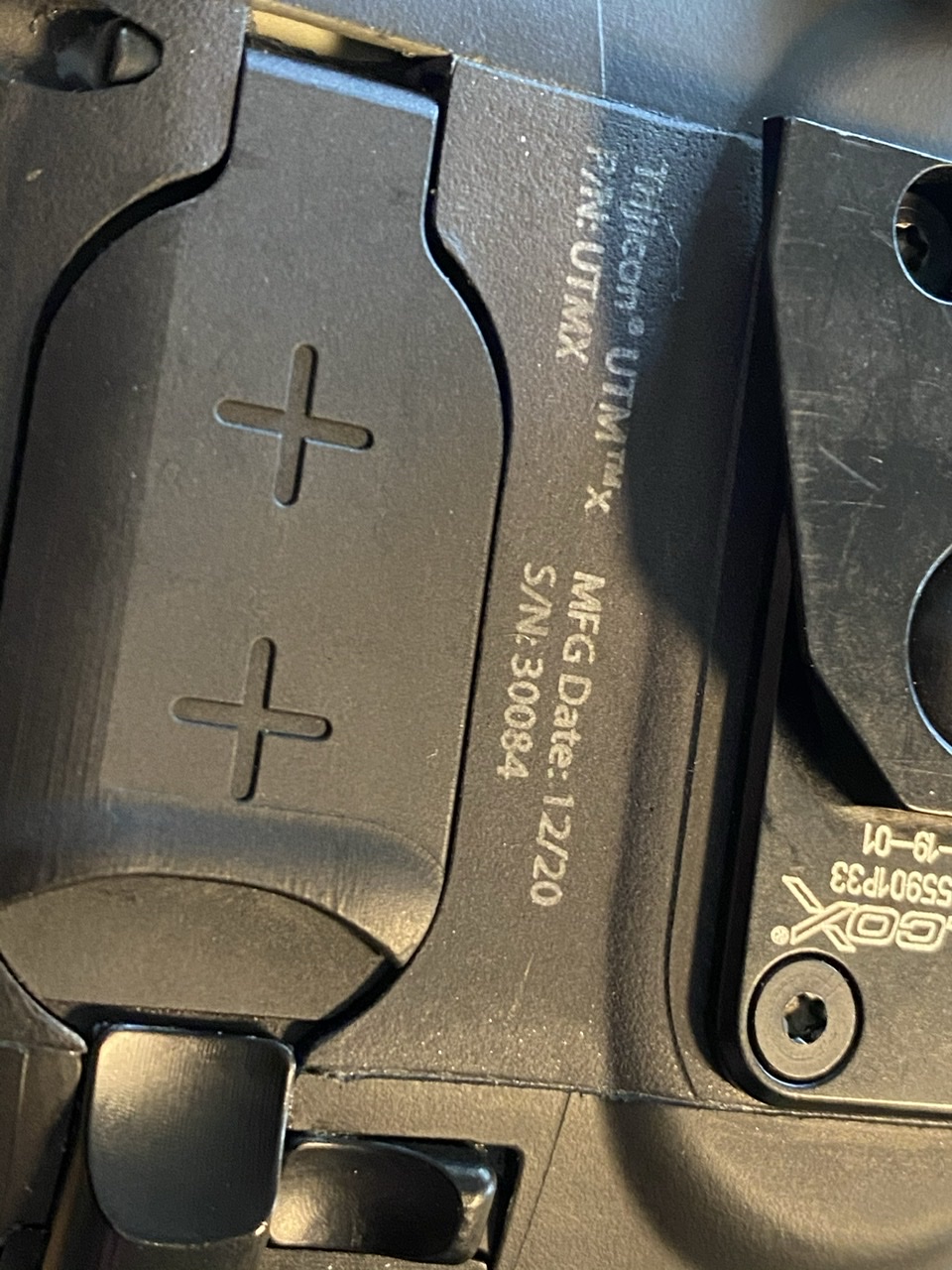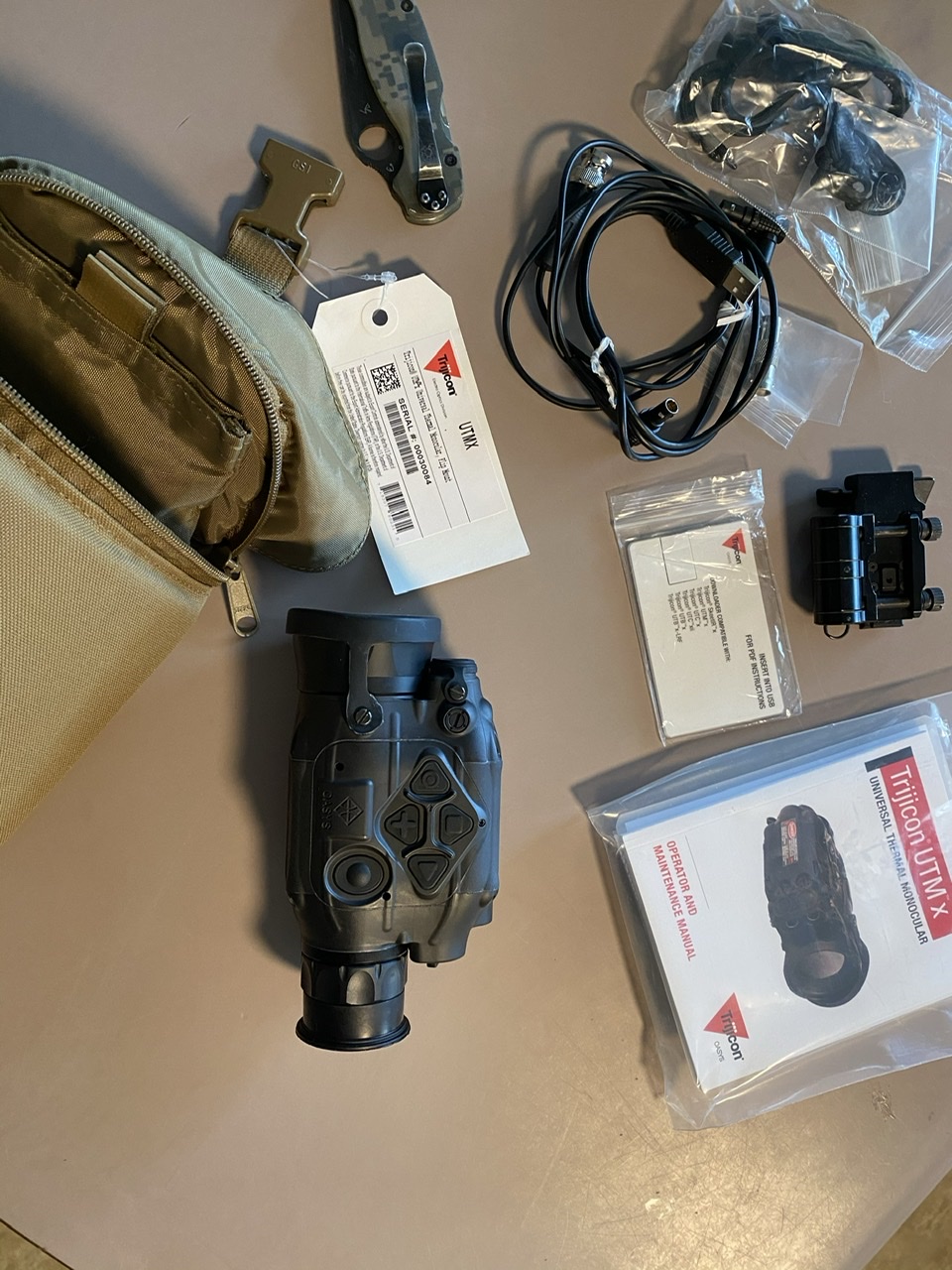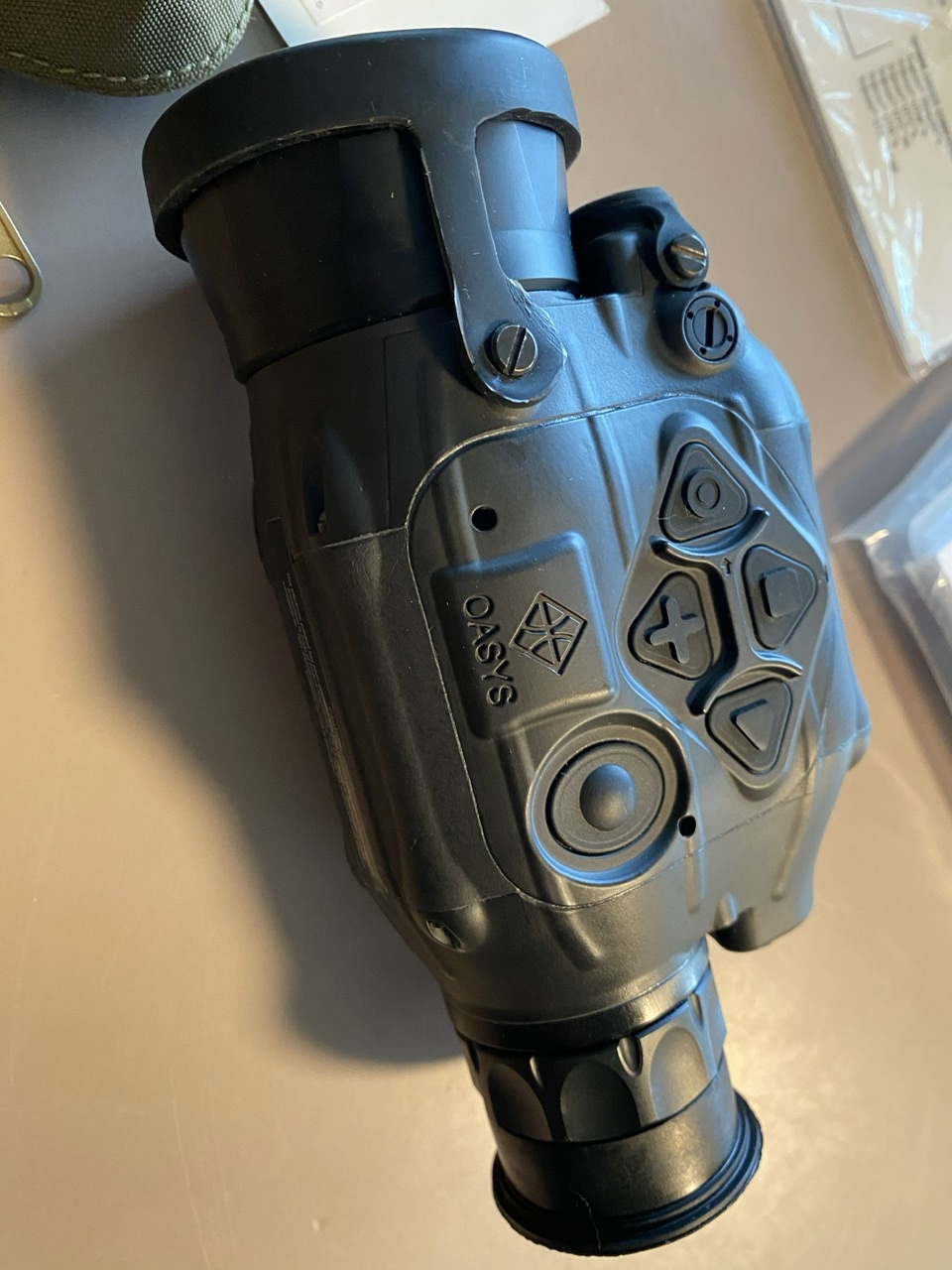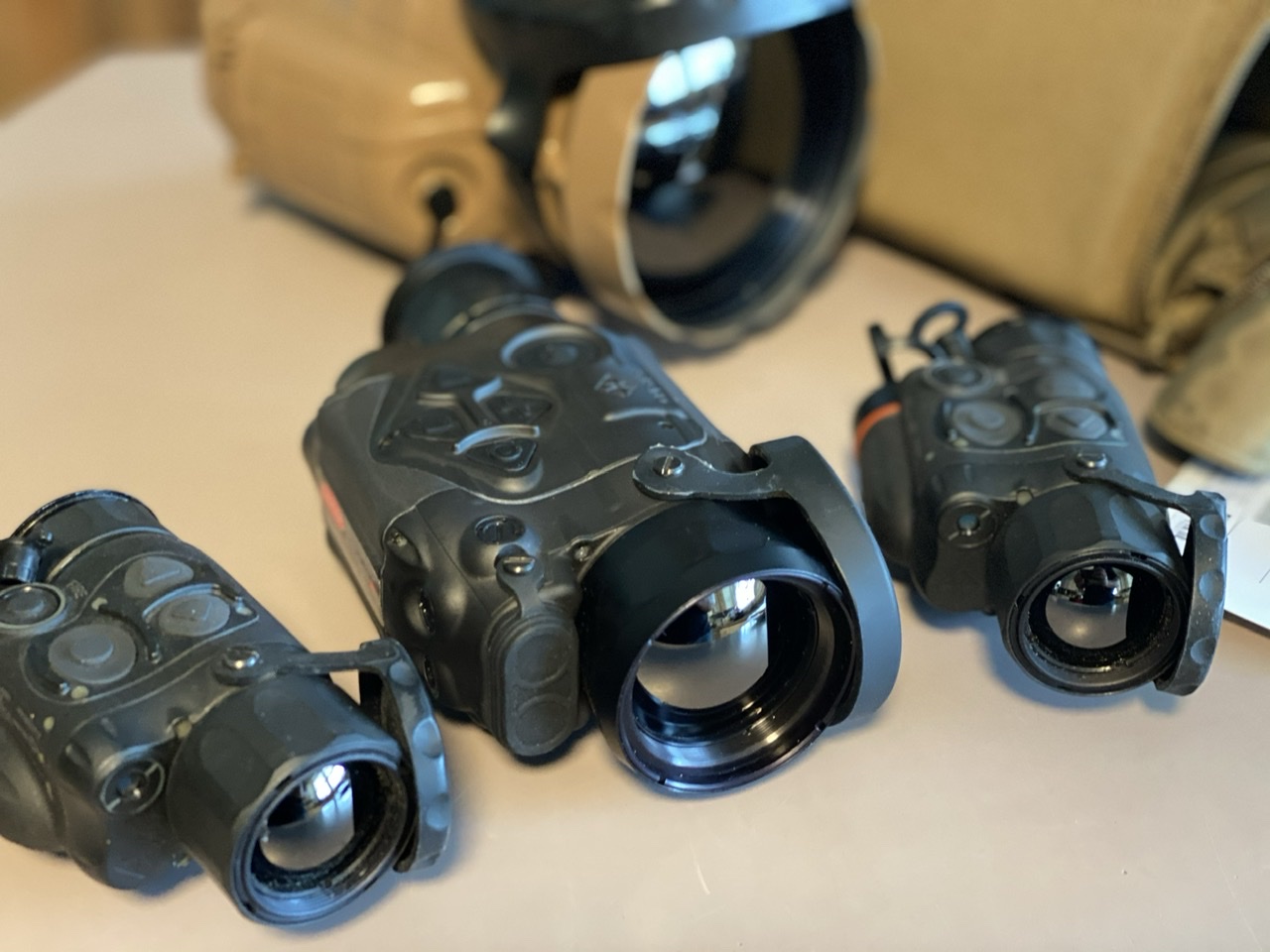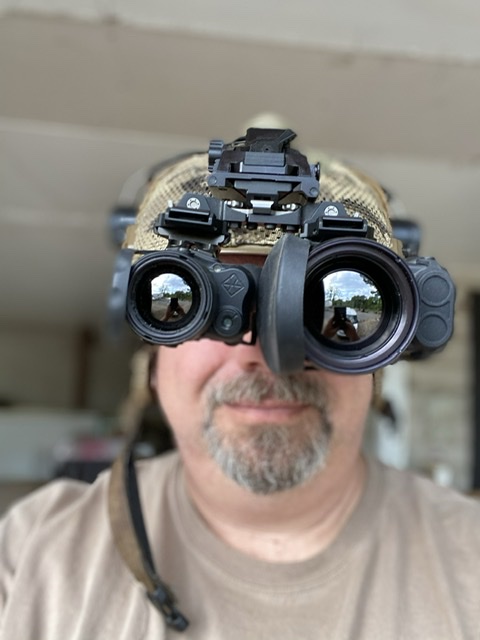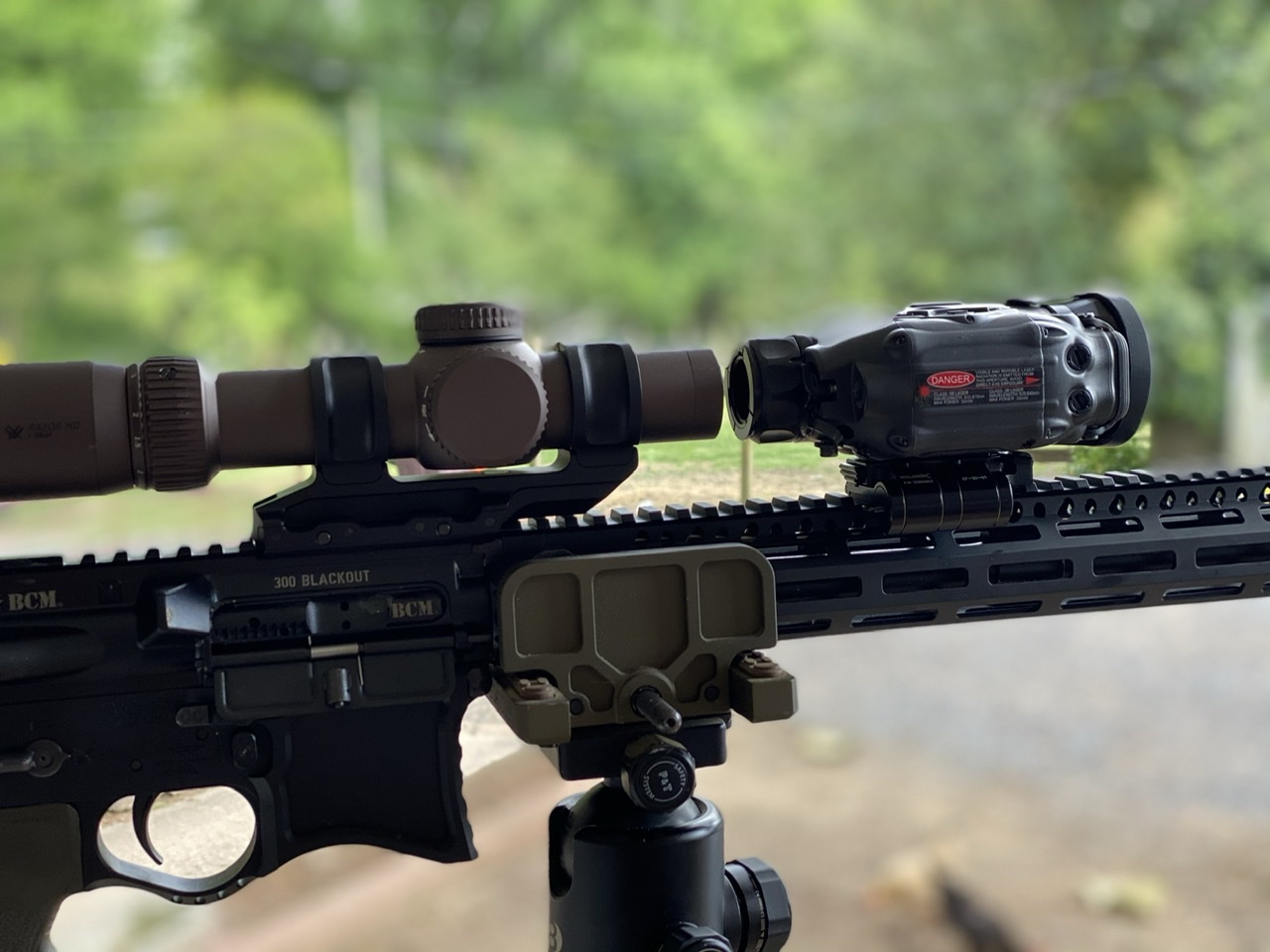 Last edited: