I've received some PM's regarding zeroing and shooting the MST-100. I can sympathize. It's easily the hardest optic to setup I've ever used. I thought I would try to compile the information like in the "M40a1 Build Guide" in the Rifles section.
Most of us can identify this optic, but very few of us have used it. It holds a special place in some of our hearts because of its history and I have enjoyed shooting it in matches, and range sessions that last few years.
Zeroing:
This just plain sucks!
The way I do it is bore sight the rifle to get close at 100 yards. I know the Marine Corp does it differently, but they are also using standard ammunition. I'll cover this later. I use a large target (aprox 3'x3') to ensure I can get on target.
Loosen the small set screws like most optics. Send 1 or 2 rounds down range. Hopefully, you're on target. This is where things get tricky. With most other optics you would measure the difference between POA and POI (with ruler or reticle) adjust the knobs, zero the rifle, verify results, and be done with it.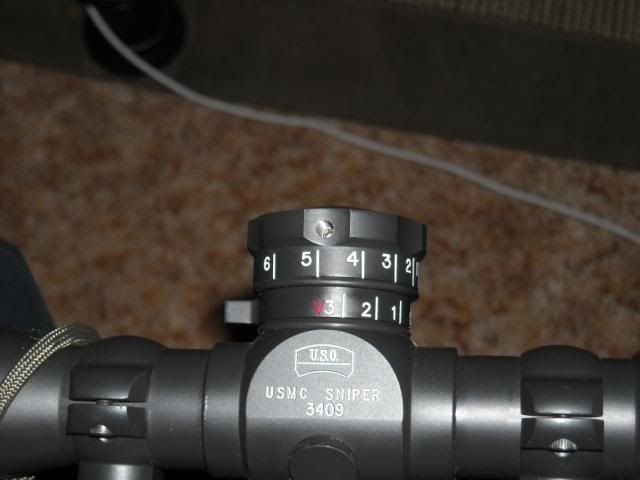 With the MST-100 you physically have to move the reticle using the center larger allen wrench. I would "HIGHLY" recommend a vice or a strong rest for this part. With the reticle centered on the bullet holes you just shot move the allen wrenches to shift the reticle until it's on the POA. It takes me several attempts to get this right, and you will move the reticle in the wrong direction at least twice!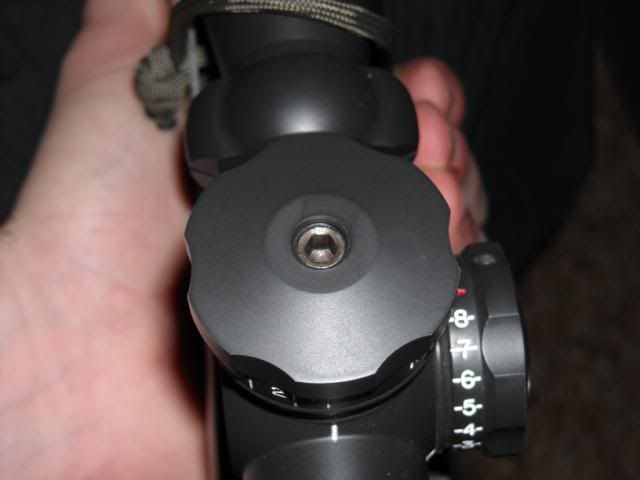 Once you're happy with the results tighten the small set screw. This is important for the BDC. I once shot an entire match without doing this, and couldn't figure out why I was hitting dirt beyond 300 yards.
Shooting:
I am a dial for elevation, hold for windage guy. I have a pet .308 load and had no intention of loading 2 different .308's. I needed to know the BDC drops, and this wasn't the easiest information to find. Once I knew what the BDC was set for, and by using the fine adjustment knob I could use my data with my load with very accurate results. The BDC is as follows:
100 - 0
200 - 2 MOA
300 - 5 MOA
400 - 8 MOA
500 - 12 MOA
600 - 16 MOA
700 - 20.5 MOA
800 - 25 MOA
900 - 31 MOA
1000 - 37.5 MOA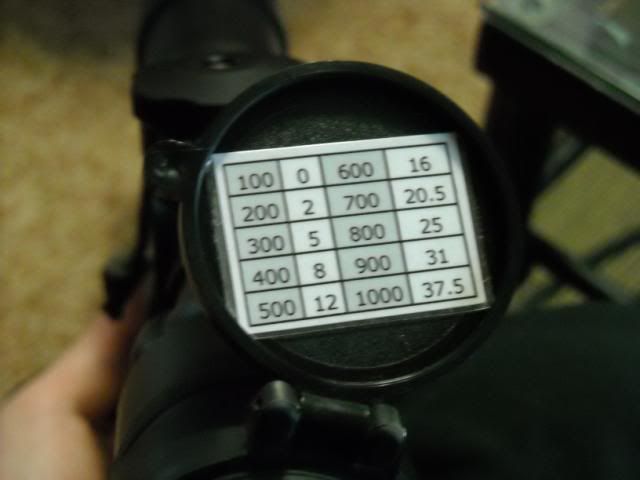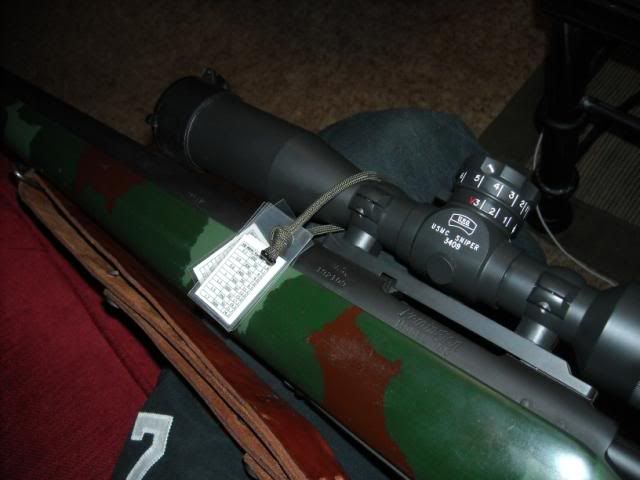 When adjusting for say 550 yards my drop chart tells me I need 12.7 MOA. I would place the large BDC on 500 (12 MOA), and move the fine adjust up 1 click (.5 MOA) giving me a total of 12.5 MOA. I have tested this method out to 800 yards in matches with more than satisfactory results (for me at least!). Using this method you can use your information. I determine my drops using density altitude and knowing the MST-100 drop values allows this.
Adjusting Parallax:
This is the anti-technology scope for most of us. I shoot a USO T-PAL normally so this thing is a bit different. Most people I speak to recommend the parallax be set at or around 300 yards. This will leave your 100 yard sight picture blurry as hell. This concerned me greatly at first. I started shooting it, and my groups opened up but nowhere near as much as I expected. I can easily shoot my M40a1 under 1" with a blurry target, terrible eye relief, and 10x magnification. This scope will never win a 100 yard bench match, but it won't disappoint you either when you get used to it.
You will need the spanner wrench to loosen the front of the scope. By screwing in or out you can set the parallax wherever you want it. When you tighten the lock ring back though the parallax will shift slightly.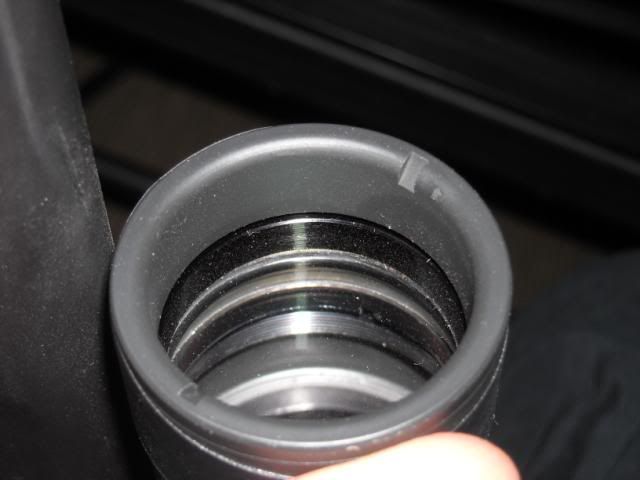 Hope this Helps.