Command Sgt. Major
Belligerents
Feb 23, 2010
18,001
56,471
219
55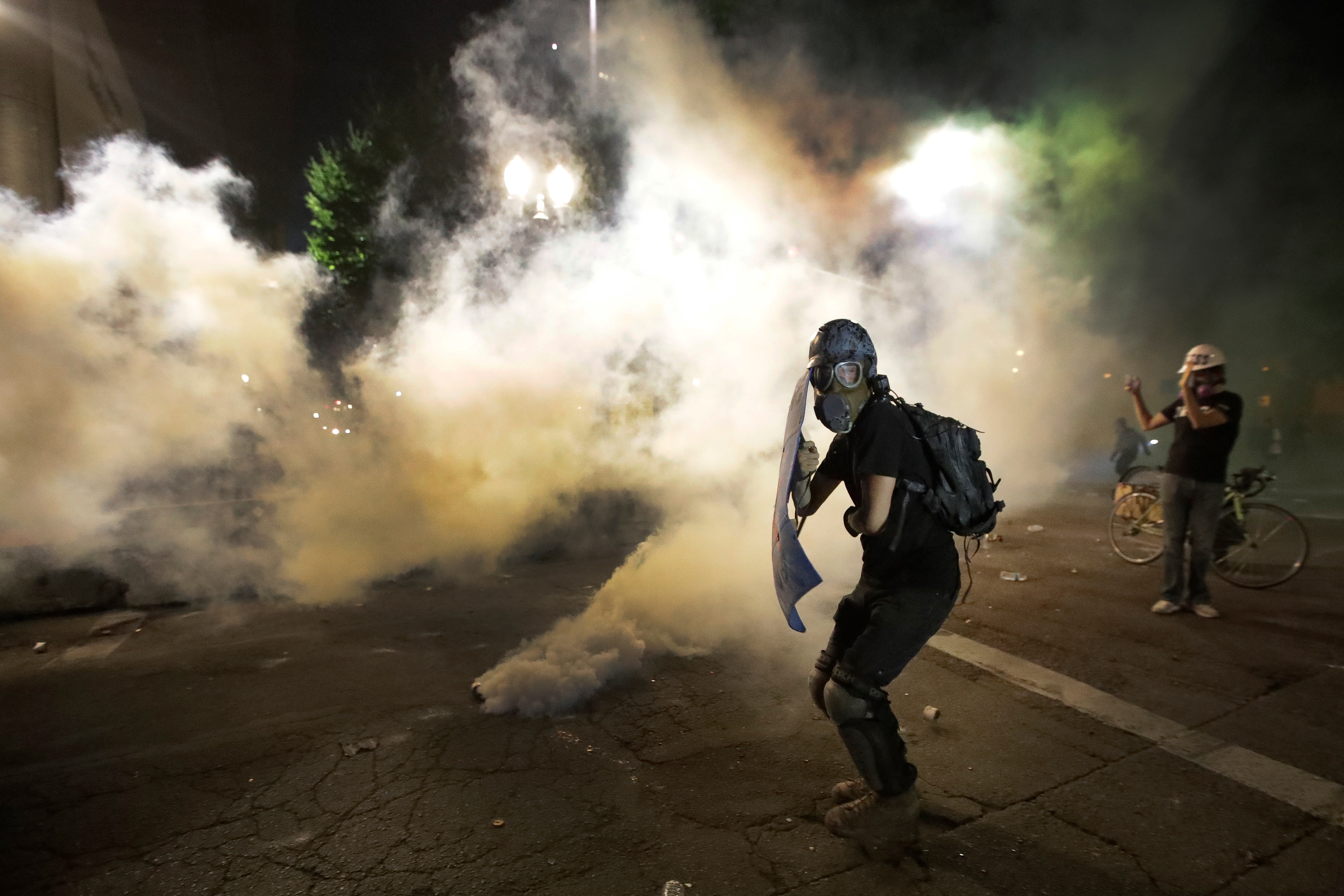 A Portland, Ore., man was charged in a criminal complaint Friday with allegedly throwing an explosive device at the Mark O. Hatfield U.S. Courthouse.

www.foxnews.com
ATF did a slam dunk job of identifying this little wizard. It is worth noting some of the breadcrumbs that bomber-boy left on himself.
Same "uniform". Social media reviews. Lots of pictures of his face in other riots. A huge digital tattoo of his life as a terrorist... and based o his pattern of actions, premeditation on the bombing to boot.
It is very clear that his digital history was mapped... and his grandfather who wrote the review of his 'vest' did a fine job corroborating Spankys nighttime pyrotechnic romps. Well done, grandpa! Wonder if they get him on aiding and abetting or conspiracy?
And the best part... 18 and gets full freight federal charges. Somehow I think a serial revolutionary with a federal courthouse bombing record isn't getting a slap on the wrist, then again...
In any case, look long and hard at the 'stuff' that got him caught. And overlay that with LL's warnings and admonitions that everything is being watched. Puzzle pieces fit together pretty easy If left out for all to see.
As for this instance... hope it's the first my many, many, many more busts to come! I have no doubt that there are a lot of good guys working on this. Just not getting a spotlight until the perp is in the can (or van). As it should be!
But also take note that those investigative talents and skills can be turned 180 degreees if the political winds change. Digital tattoos got their name because they are forever. And what seems like good satire or 'protected' speech now can be ones undoing if a future enemy decided it should be used against you... so to speak.
Sirhr