Sure Shot Night Vision
Commercial Supporter
PX Member
Minuteman
Hello Hide!
I have a brand new L3 2124-LR ready for the brown truck. Mounted for pictures and that's it. It's a WP filmless unit with 2376 minimum FOM. This unit has full warranty from L3 and I have tested it on my collimation table and it's within 1/4 MOA!
For the record these do not come with data sheets.
L3 has their warranty of course but I will also warranty it as well. I provide a lifetime guarantee on collimation. If you ever begin to notice shift in poi with this unit, I will re collimate it for free so we don't have to send it off to L3 for months. Yes, this guarantee is transferable.
price is $10,400 for hide pricing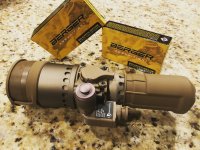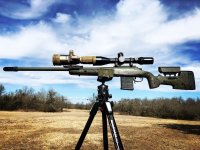 Thanks for looking!
Jay
Sure Shot NV
832-773-7003