Dark Lord Of Optics
Supporter
Full Member
Minuteman
Supporter+
Next victim of my spring cleaning is a fairly early Vortex Razor AMG with EBR-7 reticle. Later, Vortex switched to EBR-7B with a dot in the center. The original EBR-7 has a thin crosshair in the center: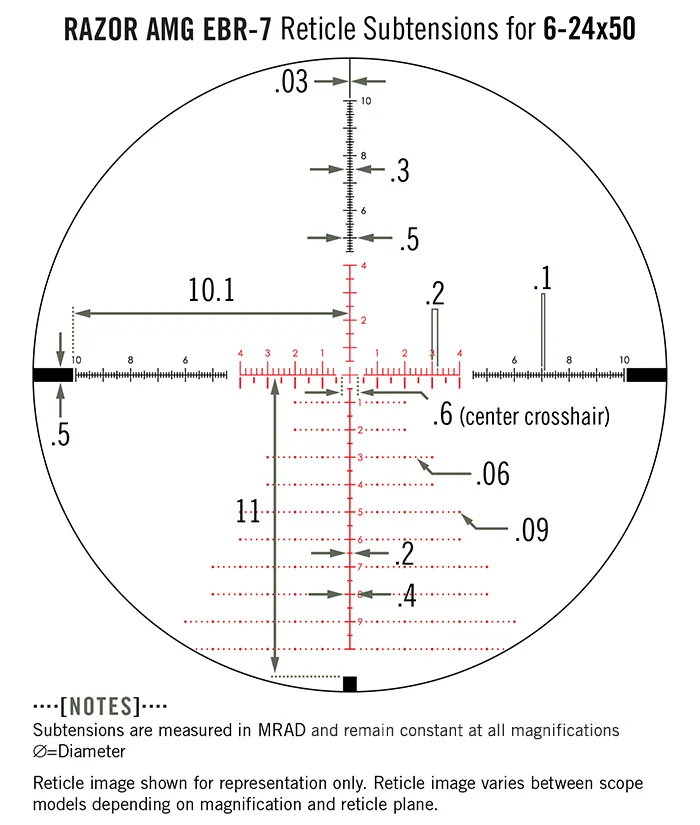 I prefer this one to the later versions of EBR-7 reticle since it has a more open center, so I stuck with it for a while.
There are some ring marks from it being mounted, but aside from that it is an very good to excellent shape. No scratches or any other glass issues.
$1600 shipped within CONUS.
ILya