Table of Contents:
1) Introduction
2) What are Chassis and What Advantages Do They Have
3) Unboxing and Impressions
4) Dimensions and Measurements
5) Comments on Disassembly and Analysis of the Design
6) Comments on Use
7) Summary and Conclusion
Introduction
The last couple of years I have done a couple reviews of composite stocks. These being the Grayboe Ridgeback and McMillan Game Warden. In addition to examining the specific brands and models of stock involved, much of the function of these reviews was to discuss what composite stock technology does best and why. This year I wanted to take a look at a chassis in the same way. The timing of this is not coincidental. For a number of years, I have watched the development of precision rifle chassis. There was a time when the iconic AICS 2.0 was pretty much the only player, really brought the idea of a chassis to our industry, and, most importantly, gave us the AICS magazine standard. Now, chassis systems are probably more common than stocks and the number of makers defies my ability to keep track of them all. During this development period, precision rifle stocks have somewhat recapped the development of 3-position smallbore rifle chassis I watched years ago with respect to their adjustability,and I think the recent popularity of PRS / NRL has really driven this trend. The reasons for this are obvious. Both sports are competitions and the drive to win generally overcomes the tendency towards inertia. Both sports also involve using the rifles with less than optimal or no external support. The less external support, such as bags and bipods that you have, the more the fit of the human interface matters, and the primary solution to fit is adjustability. The big advantage of aluminum chassis systems that led them to dominate 3-position is just how easy it is to add adjustability to them.
Recently, a few chassis systems have finally added adjustable or swappable grip systems more involved than just using an AR-15 grip attachment. Last year, MDT added an AR-15 grip adjustable for LOP and with improved geometry for precision rifle shooting that I briefly mentioned in my SHOTShow 2019 report on their ACC stock. This year, their new XRS has a swappable grip system that is right up alley and is a good part of why I chose to review it.
What are Chassis and What Advantages Do They Have
A working definition of a precision rifle chassis is that it is a rifle stock system involving the attachment of the action to a ridged metal core structure. Because of this, chassis don't require any bedding and seem to benefit very little from it when people do bed them. This is particularly true when dealing with the well machined chassis and properly toleranced custom actions that are now rather common in our sport. Chassis are basically 'buy and bolt on' affairs.
On the minimal end of the chassis concept, you have a Manners Mini-Chassis system which, basically, just substitutes a machined aluminum block for the customary aluminum pillars, bedding, and bottom metal in what is otherwise a composite stock. This minimal use of the Chassis derives the minimum benefit from the concept while incurring only a minimal drawback. To whit, you get the benefit of a ridged aluminum interface for your action to get you good results without bedding and one you can therefore easily use with several different actions. The only penalty you incur is a small amount of the extra weight typically associated with chassis systems.
The other, more populated, end of the chassis spectrum consists of chassis where the aluminum core has been extended to become the entire stock. Many of MDT's products are of this variety. This gives you the potential for all the benefits of the chassis concept as well as its drawbacks. Having a full length aluminum structure allows pretty much anything to be attached most anywhere without having to fundamentally re-design the stock's structure at that point to accommodate the addition. For instance, when you add an adjustable cheek piece to a traditional composite stock, you are basically designing a new stock with a new mold and everything. This is because the shell of the stock is its structure. You can't just cut it away and then screw or glue in the cheek hardware. The shell must be made in a shape to hold that hardware so that it is structurally sound. Repeat this concept with most additions. Anchor points must be added for any attachment or adjustment. At the very least, this means drilling the stock and epoxying in place metal inserts to add something like an ARCA rail. Every time you add an attachment to a composite design, you loose a little of its weight advantages while adding substantial labor and cost. Being aluminum, a chassis can usually be the attachment point itself and is very easy to add adjustments to. If a maker wants to offer M-Lok, QD points, barricade stop attachment points, a NV bridge, or an ARCA rail, he can just machine them into the stock and it doesn't really add any cost or weight. Often, chassis have all these things incorporated standard. A chassis can also do these attachment points in less space. Once you add the thickness of the composite stock to the thickness of an ARCA rail, you might measure .75″ – 1″ from the bottom of the barrel to the bottom of the ARCA rail. With a Chassis you might get there in .5″, resulting in the improved stability of less distance between your rifle's bore axis and the apex of your bipod legs. When it comes to adding adjustments, this is also easier with a chassis. Adjustment hardware mostly involves machined metal screwing or sliding into machined metal, and with a chassis being made of machined metal, you're halfway there at the start. Adding an adjustable cheek, LOP or even a folding feature to a chassis adds little weight and does so at tremendously less cost than with a composite stock. As such, many chassis also come with all these features standard. Perhaps the best way to look at it is that every attachment or adjustment added makes any other stock type whether it be wood, composite, plastic, or micarta, a little more like a chassis.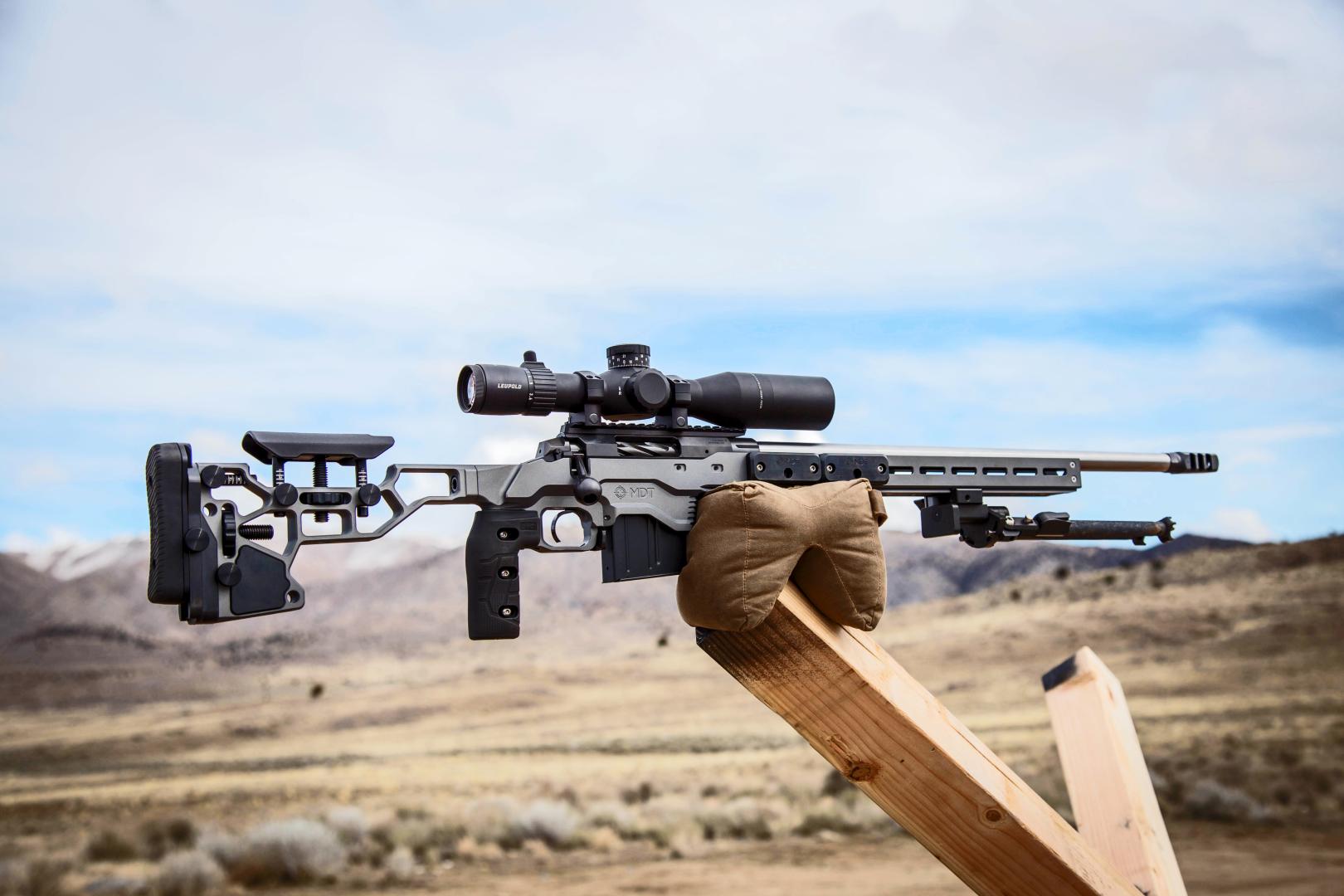 Of course, chassis are not without drawbacks. Metal, even aluminum, is heavier than composite, wood, or plastic. Even lighter chassis systems are still typically significantly heavier than composites, despite often having minimal forearms and butt sections with little to ride a bag or grip. Aluminum is very conductive so it will burn you in summer and freeze you in winter. Machining is also prone to leaving sharp, hard edges that recoil often finds a way to drive into you hands when you are contorted into some unusual position by a sadistic match director. Aluminum transmits rather than dampens vibrations as well. For the shooter, this means more felt recoil with a chassis system, though the added weight can negate or even reverse this. For the rifle, this means it's more harmonically lively. However, the success of chassis systems in all sorts of world class competitions would suggest whatever harmonic disadvantages chassis systems theoretically have must be very minor in nature. Lastly, chassis systems feel very different than stocks of wood, composite, micarta, or even plastic. All of those things tend to feel sort of globular, organic, smooth, and roundish. Chassis feel metallic, hard, unyielding, and geometric. Many people dislike that.
The particular type of chassis that this XRS represents, I like to refer to as a "plastichassis". These consist of fastening molded plastic sections to an aluminum core. Adding plastic alleviates the problem of having high conductivity aluminum next to your skin to burn or freeze it as well as the issue of the sharp edges many aluminum chassis seem to have everywhere. With the exception of the bottom of the forearm, all the human contact areas on the XRS are clad in plastic. The use of plastic can also reduce cost and reduce weight; and on the unique buttstock construction (discussed later) of the XRS, it does. The geometry of that buttstock section as well as its plastic material provide elements of a traditional stock feel to this chassis.
Unboxing and Impressions
The MDT XRS comes boxed for retail in a nicely branded box with a slip-sleeve identifying the particular chassis. The box is a good bit longer than this chassis, so I expect the pattern is to use the same box for all their chassis with product specific slip-sleeves. Inside the box, you have the stock, alternate grip, sticker, chamber flag, LOP spacers, and mini manual.

The Chassis itself looks very clean. The plastic moldings have good definition and the color on all the plastic moldings and the cerakoted aluminum match. The inlet for the action is massive and, I expect, will accommodate any Rem-Clone with or without trigger hanger, oversized trigger, or thick-ass recoil lug. The stock also does not come up to the ejection port, so receivers with a longer port will not have a problem either.

The MDT XRS has a number of adjustable features. Adjustment for LOP is the typical spacer system you have seen on a lot of composite stocks, with the spacers being about 1/4″ each and able to be rotated out and in so that you do not have to completely remove the screws to adjust the length, which goes from 12 13/16″ – 14 1/16″ with 5x included spacers. The buttpad is rubber but does not have a lot of give so don't expect it to soak up much recoil. The cheek piece height adjusts with two thumb screws that impinge directly on the aluminum guide rods, but have flat brass ends so as not to mar the guide rods. The system feels very solid, however, the thumb screws are being threaded into a plastic insert so you probably could hork them and break the insert if you inadvisably used pliers to tighten them. As if anticipating this possibility, that insert, which includes the guide rod holes, is a separate piece from the rest of the stock and could be easily replaced. The cheek piece is only adjustable for height. You cannot offset or angle it to the left or right. The XRS comes equipped with single front and rear sling studs. The rear appears to also have holes molded in each side to accept flush cups, though the actual cups are not provided. It's pretty strange that a QD point was obviously molded in but then left incomplete. I expect that you could buy the Uncle Mike's bases for about $15 and they would fit. The forearm has no correspondingly obvious if incomplete mounting point though the M-Lok makes adding a QD point pretty easy.
The XRS's captive action screws are a feature that sounded nice initially but were one of the few things lacking in execution. In practice, the slot you have to fit your 3/16″ hex wrench though is basically no wider than the wrench and very deep. The bit you are probably using on your torque wrench is not near long enough and a normal extension is too wide. The slot is too deep even to use on the shorter, higher torque, end of simple "L" shaped hex wrenches, if you were willing to just forgo using a torque wrench. I did not actually have a suitable tool to apply 65 in-lbs to a fastener so located and you probably don't either. Realistically, this leaves three choices. You can Dremel out the plastic around the holes so you can fit your extension in to use normal bits on the action screws in which case your action screws are no longer captive and your new stock looks a bit buggered. You can order a custom very long and thin 3/16″ hex bit. Or, you can cut the "L" bend off of a simple hex wrench and couple what remains with a 3/16″ socket, 1/4″ socket to 1/4″ hex adapter, and then to your torque wrench. In other words, you can make the custom bit. I did that, and it really seemed to be a lot to have to go through just to be able to screw in the action. If your company is going to require such an unusually dimensioned tool to interface with your stock, you should really just include the bit.
Lastly, the XRS has a simple replaceable grip system which comes with two separate grips. The smaller of these grips is angled and would accommodate those with massive hands. The vertical grip is a better fit for those of medium to merely large hands, and I expect most people will choose to use that one. It is a better fit relative to average hand size than most composite stocks come with, but small-handed people will probably still find it a stretch. Hopefully, more grip options will be forthcoming, as I think this replaceable grip system is a huge selling point for the XRS. For my part, I molded my own grip using polymer clay in the manner described in my grip build out article for a perfect custom fit. The XRS makes a fantastic platform for adding a molded grip, as the threaded attachment points are already there and a relief exists in the stock which allows you to make your molded grip fit quite seamlessly.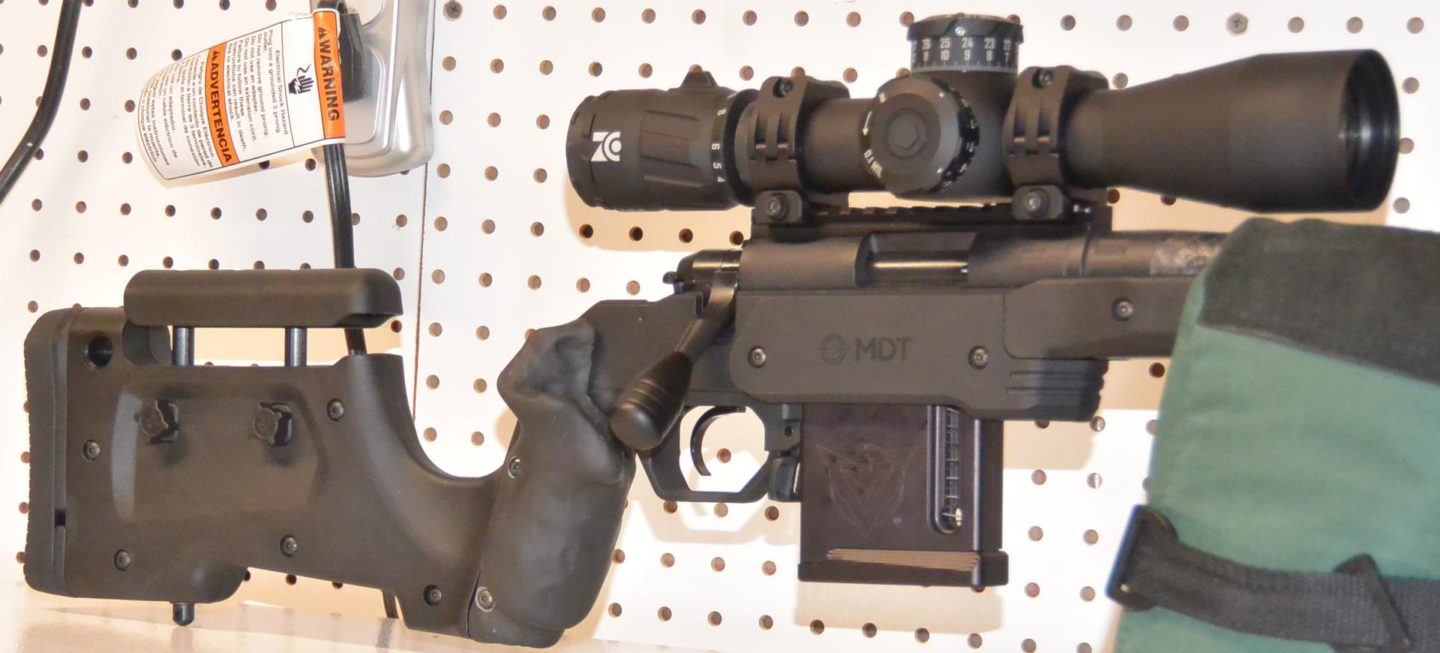 Dimensions and Measurements
MDT's website has most of the specs you might desire to know on the XRS. I re-measured all of those and found they agreed with my measurements and added a few more specs readers might find of interest.
– Weight: 62.2oz (3.89lbs)
– Recoil lug slot thickness: 0.396″
– Recoil lug slot depth: 0.4170″
– Recoil lug slot width: 1.39″ on top ~1.2″ on bottom
– Barrel channel width: Does not taper and will accommodate a little wider than a straight contour. About 1.25″ max diameter.
– Width of fore end: 2.12″
– Length of flat forend section: 12″ with 5 1/2 M-LOK slots
– LOP range (with included spacers and TriggerTech Diamond trigger) 12 13/16″ – 14 1/16″ with 5x .277″
– Cheek piece max height: 1 5/8″
Comments on Disassembly and Analysis of the Design
The MDT XRS is at base a very modular design. The aluminum backbone that provides its structure is actually made in three parts. These parts are pretty substantially fastened together and given the deformation in the fasteners, I elected to consider them permanently attached. Experience tells me the allen keys would very likely twist or roll over if I tried to unscrew them. The three-part construction provides several advantages in both the manufacturing process and product line management. With smaller sections, machining can be done on smaller CNC machines that cost less using smaller stock, resulting in less waste and machining time. Because of the modular design, MDT was even able to use an extrusion for the forearm, which saves a lot of money with no downside to the user. They also saved a little scratch by not coating the metal in the grip area at all since it is totally covered by the plastic skin so you can't see it anyway. This modular design will allow MDT to easily make different variants of the design by changing out just one of the modular components, such as the butt section or forearm, or to provide different action inlets by changing just the center section.
Like the aluminum backbone, the plastic parts of the stock are also modular. The M-LOK slots in the sides of the stock are on plastic scales, whereas the bottom slots are directly in the aluminum extrusion. The trigger guard is also a plastic molding with a metal catch and is held to the aluminum backbone with machine screws. The bulk of the buttstock consists of two plastic moldings that have steel inserts in them for the sling stud and buttpad. These sides are held to the aluminum backbone in the grip section with four machine screws plus another four that will also hold on the grip. They are further held to each other with five nut and bolt combinations.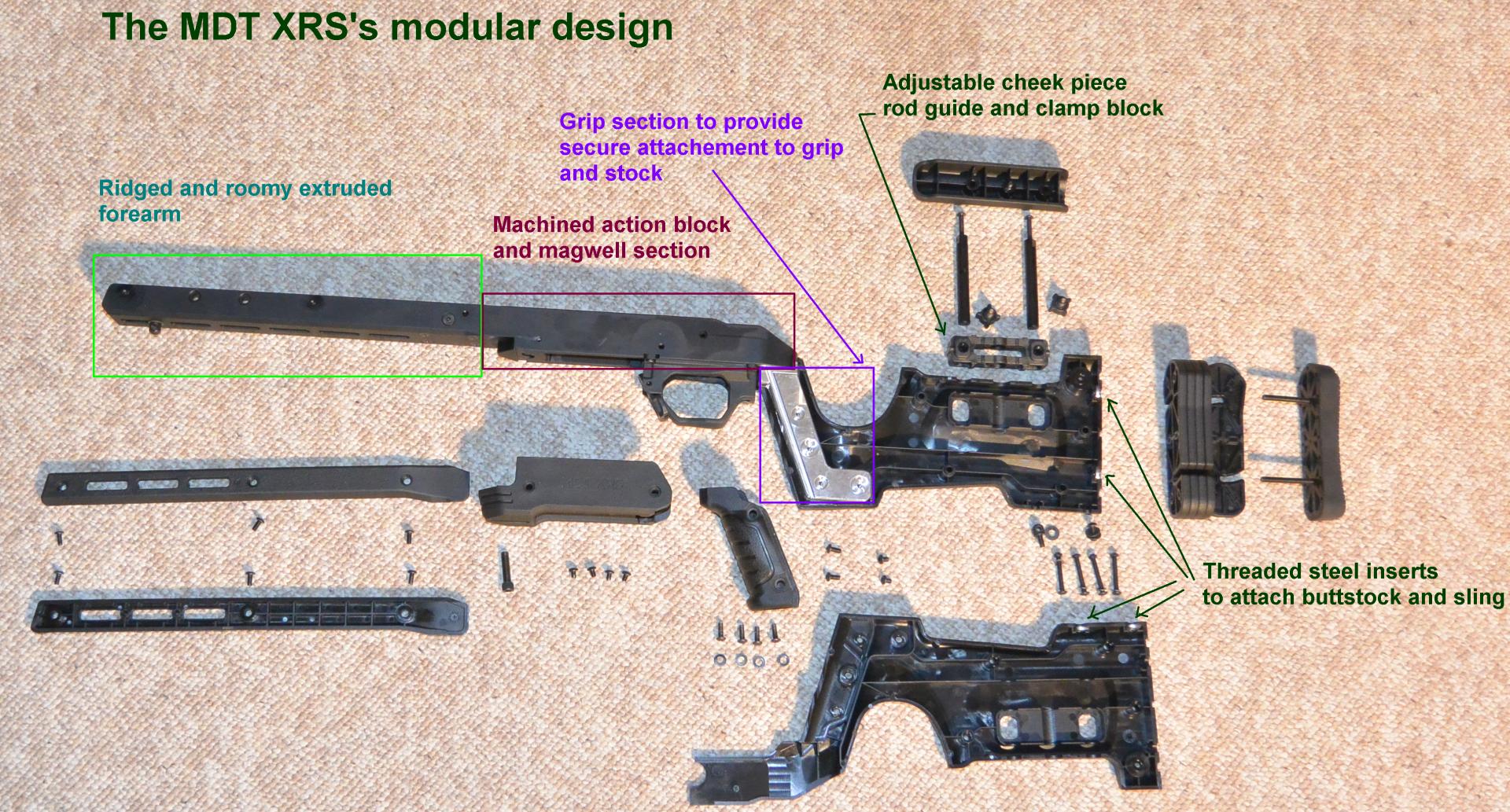 The MDT XRS could be an example in an engineering class on good industrial design. It does things inexpensively without the product feeling cheap or the function suffering. That is the goal of industrial design or, as one of my professors put it, "at GE we would kill for 15 cents on a washing machine". This chassis really gets that. It feels rock solid but doesn't start its life out as a 20lb block of aluminum of which all but 6 lbs will be reduced to tailings or as a couple buckets of epoxy and a sheaf of fiberglass cloth that will take 12 man hours of labor to transform into a stock. The raw materials and processes to make the XRS are much lower cost and higher efficiency.
Comments on Use
MDT advertises the XRS as a "hybrid system bringing the benefits of a chassis to shooters who prefer a more traditional feel". When using the XRS, that statement 'feels' right on. The XRS has about the drop of a typical stock, has a firing hand position similar to a stock rather than the AR15 like geometry of most chassis, and has a full buttstock that you can easily smush into a bag with a little relief in it for you to hook your off-hand onto. I have also not encountered any sharp edges digging into me or problems with sun baked metal burning me. The only exposed metal on the XRS that you will likely grip on to is on the underside of the forearm and therefore shaded from the sun. Though I would say the XRS feels generally thinner in the rear than most stocks, and as a whole is less generally big and round feeling, it feels mostly like a stock and not much like a typical chassis. In fact, as I write this, I keep having to correct myself calling the XRS a stock in a number of sentences when it is a chassis.
In practice, I found the XRS to feel quite solid and ridgid, not flexi as plastic stocks are. The forearm does not flex appreciably under load at all and the buttstock did not bend or creak. The cheek piece also felt quite solid despite its simple and lightweight construction. The only two things I noticed in use that I didn't really like were not even related to the stocks core design. These were that the buttpad is pretty stiff, absorbing little recoil, and the magazine catch naturally rests in a very angled position such that it makes it relatively difficult to blindly insert a magazine without substantially angling it such that the front of the magazine can find the front of the magwell. If you try to go up straight, the angled latch will guide the mag forward and you won't feel where the well is because the top of the front of the mag will be impacting in front of the magwell.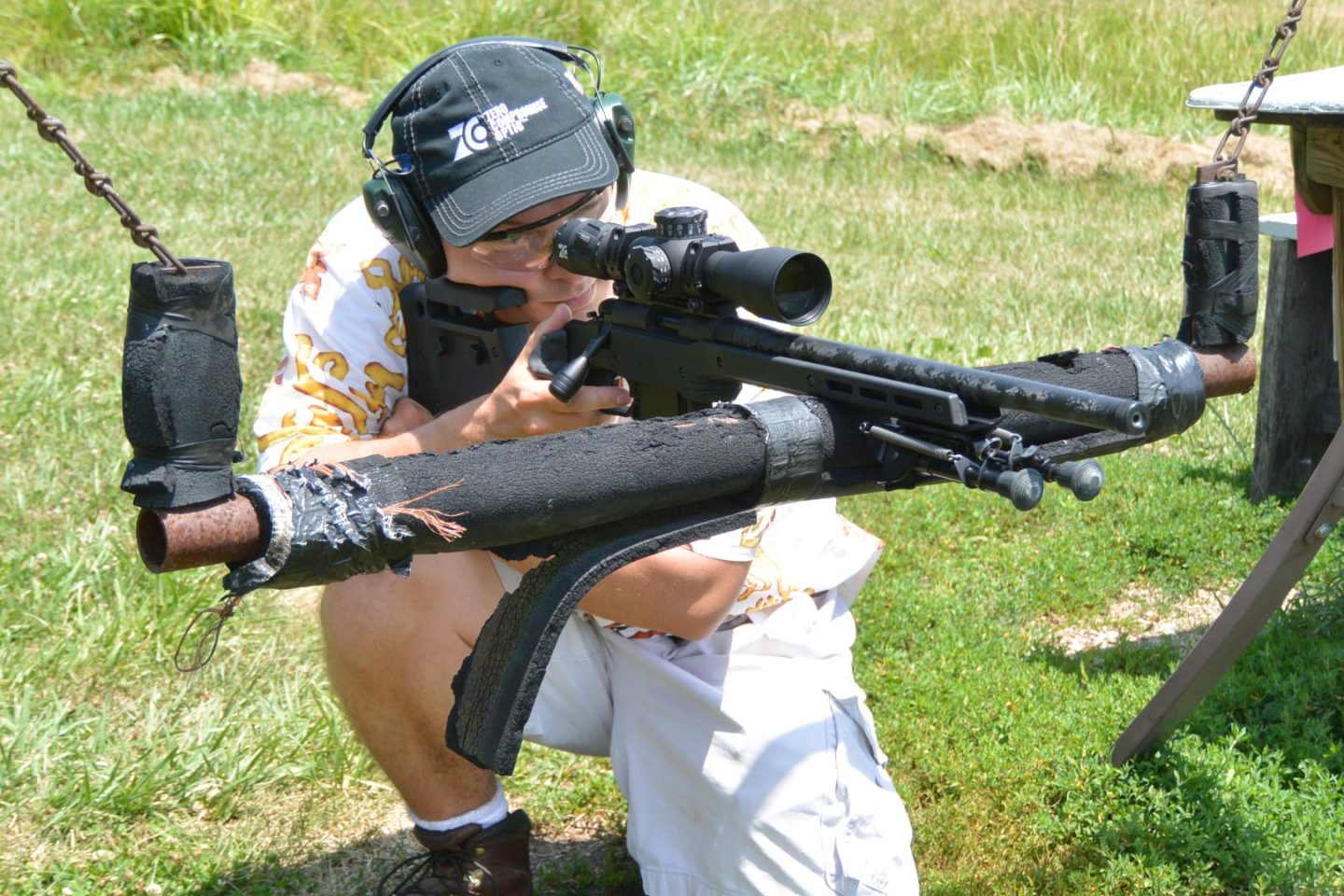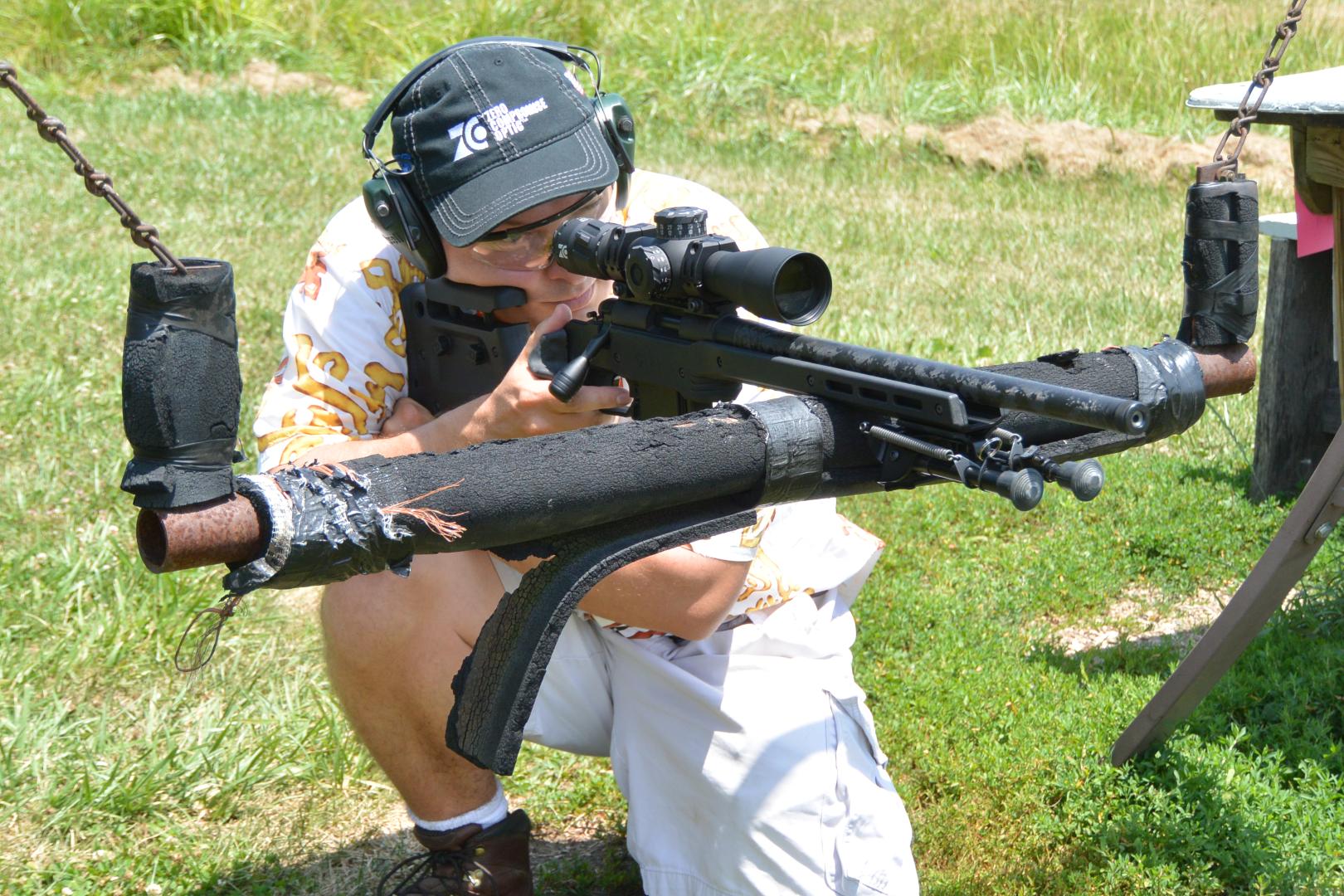 Summary and Conclusion
The MDT XRS is a lot of interesting and different things all rolled into one package. It is a chassis with the myriad M-LOK points and drop-in aluminum V-block bedding you would expect, but with a feel and geometry that is more like a stock than a chassis. It is at least partially a budget solution and has a simple spacer LOP system and lighter duty cheek piece adjustment system that reflect this, even though much of the design really doesn't. The XRS is also a model of industrial engineering with well optimized internal modularity to its construction, allowing for reduced machining costs, reduced waste, and easier adaptability to different actions (Savage SA, Tika SA, Howa 1500 SA, and Rem 783 SA have recently been added) or configurations. The 700 version is inletted such that I expect it will fit just about any clone without modifying the chassis, including trigger hangers, larger than typical trigger units, wide ejection ports, and fatty recoil lugs. The XRS is also a bit of a trailblazer in design in offering swappable grip sections. I expect that you will see this feature on a lot of stocks in the future. Hopefully, MDT will expand the number of grip choices as aftermarket accessories in the future.
My bugaboos with the XRS were that a rear flush cup should be included where it was clearly meant to be, a bit should be included that works with the unusual captive action screw arrangement, the recoil pad should be more absorbent, and the magazine latch / magwell should be tweaked such that it is easier to blindly insert a mag.
In practice I found the MDT XRS to feel comfortable, solid, and ridged: a real pleasure to shoot. With its long, stiff, low, flat, and M-LOK equipped forearm, I think it would serve pretty well as a chassis for a comp gun. The plastic cladding of metal parts and relatively moderate weight should also allow it to serve well in a hunting role. At $500 the XRS is also not going to break the budget.