Gunny Sergeant
Full Member
Minuteman
my .284 had 3k rounds down the barrel and was still shooting damn good. i knew it wasn't going to last much longer though. after 10 firings on my winchester brass, i decided it's probably time to start a new batch. i didn't want to start a new batch on a barrel that i didn't expect to last much longer so i figured now was the right time to rebarrel.
here's v1.0.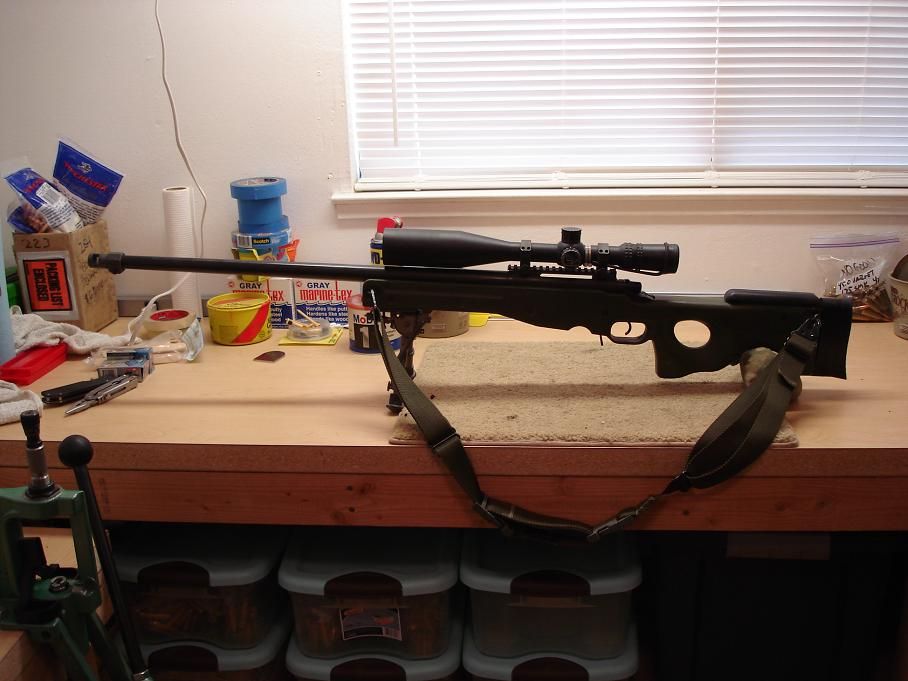 and then.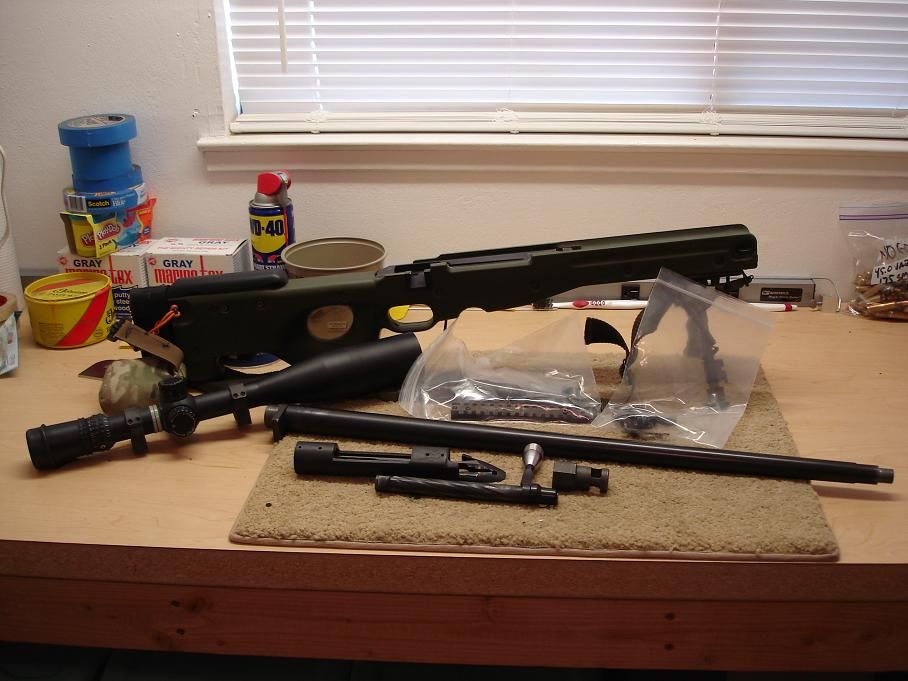 v1.0 had a 27" barrel broughton 7.1 contour barrel. since 90+ percent of time this rifle is shot prone, i decided to try to squeeze a bit more velocity out of it. i'm going to finish the broughton 12.4 at 31". i'll gain 4" of length but not any weight.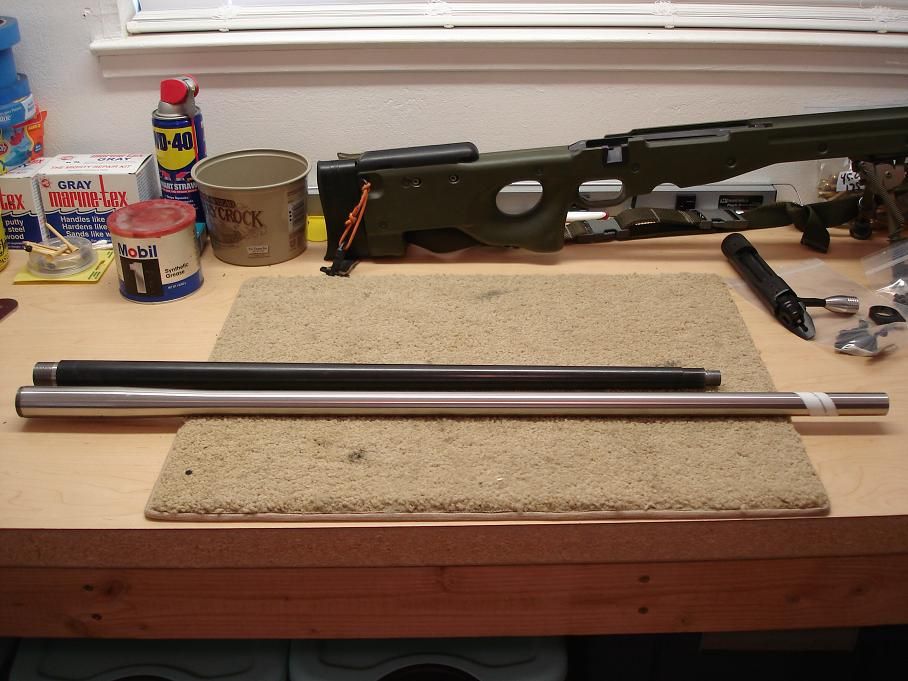 this was the first rifle i built. when i originally built the rifle i opened up the receiver threads to 1.072"-16. after finding a few remington receivers that weren't completely cleaned up by this dimension, i decided to go to 1.082"-16 on all of them from now on to stay consistent. there was nothing wrong with this receiver but i decided to open up the threads to 1.082"-16 and touch the receiver face up.
to make it easier placing the receiver into the truing jig, i grabbed my indicator rod with the drill chuck in the tailstock. i slid it forward until the receiver was inside of the jig. i lightly screwed the adjustment screws until they made contact. i removed the tailstock and adjusted until there was minimal runout at two places on the rod.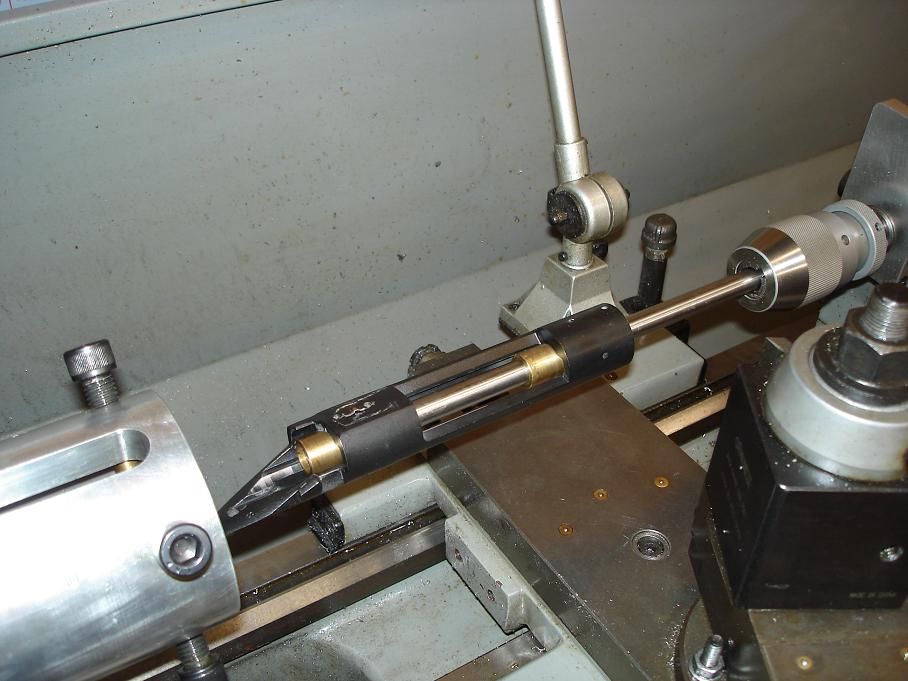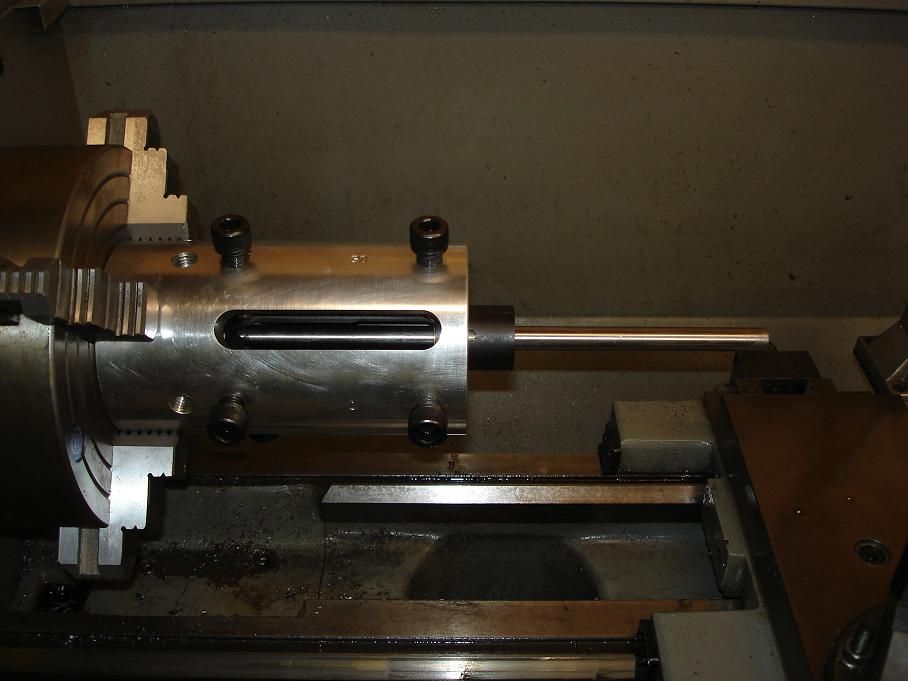 after it was dialed in, i opened up the minor diameter and gave a short counterbore at the major diameter. after that, i chased the threads out to 1.082". finally i touched up the receiver face.
i didn't touch the lug abutments this time. the were done on the original build and i didn't want to remove any more material. one of the abutments has a gouge in it from debris and it's been that way a long time. it's worn in now and the lugs still make perfect contact. it has a ptg bolt from the original build and i'm leaving it alone.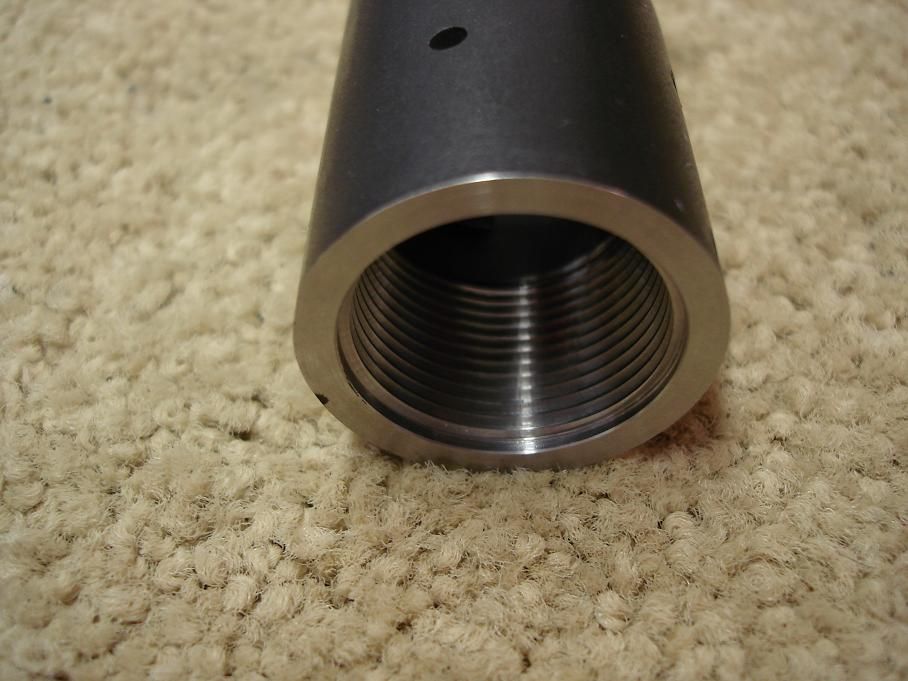 you can see the gouge in this picture. the rifle has been shooting so good in this condition, i'm not sweating it.