HMFIC of this Shit
Staff member
Moderator
Supporter
Minuteman
Apr 12, 2001
33,506
28,794
Sniper's Hide KGM Suppressor Group Buy Thread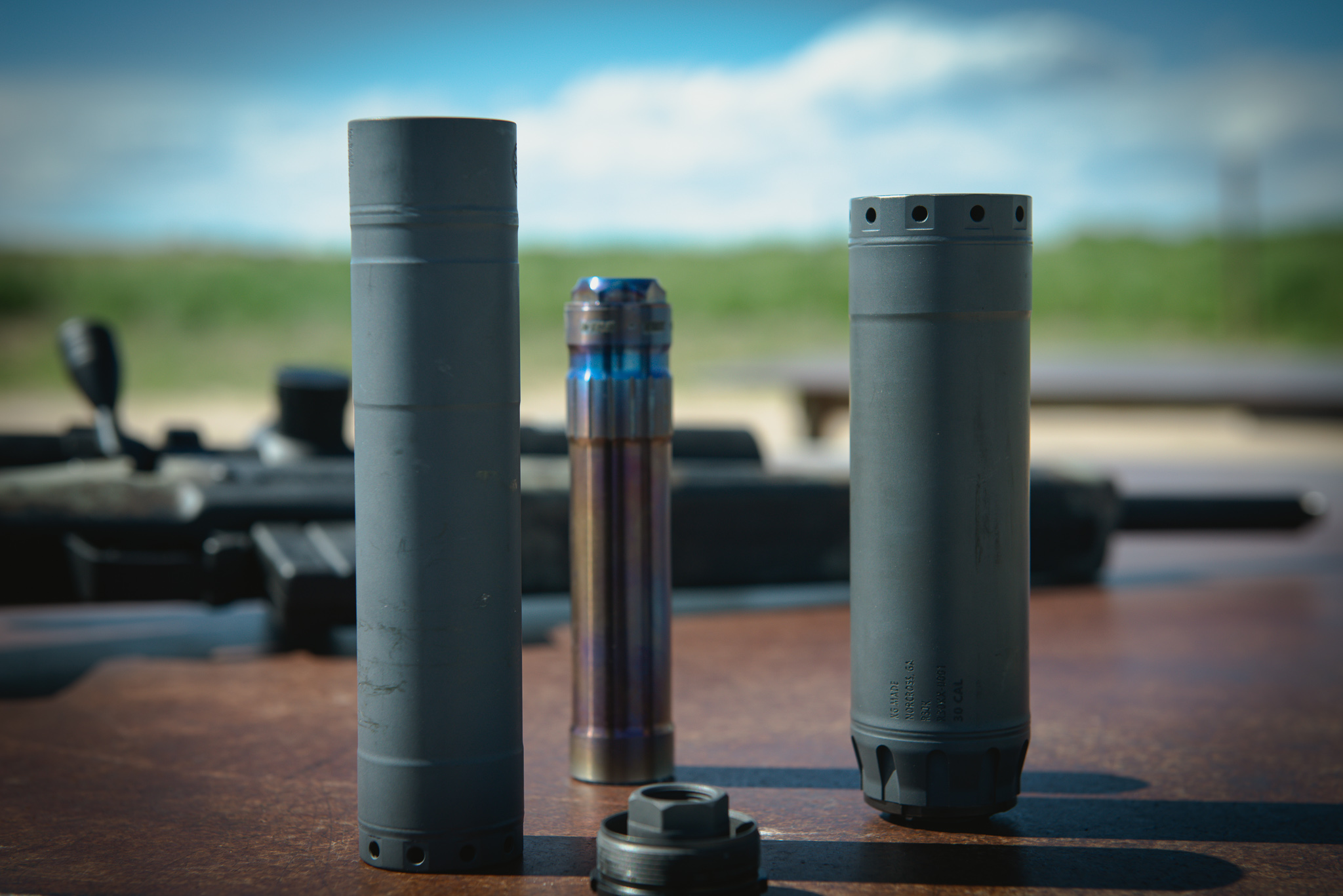 Program Details
This program allows an end-user to purchase Products directly from KGM Technologies using the form below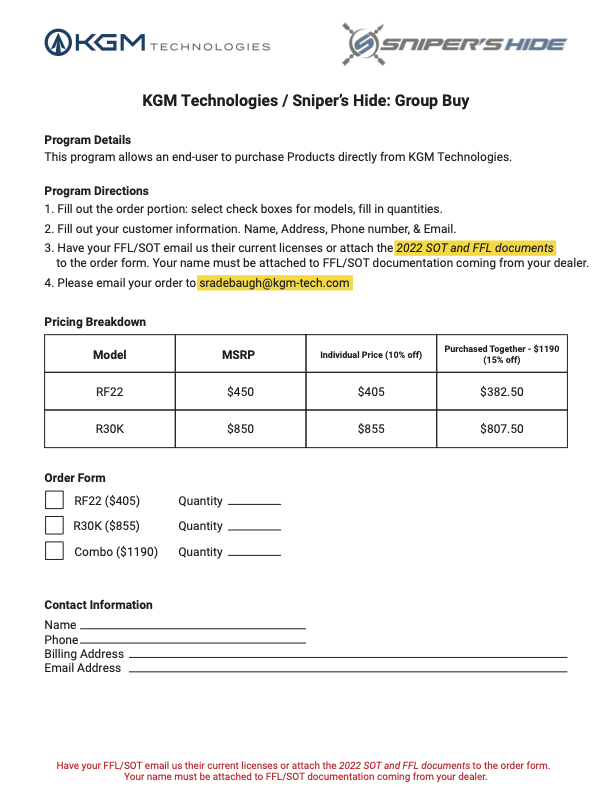 Program Directions
1. Fill out your customer information. Name, Address, Phone number, & Email.
2. Fill out the order portion with QTY, Part Numbers, & Totals.
3. Have your FFL/SOT email us their current licenses or attach the 2022 SOT and FFL documents to the order form.
4. Please email your order to
sradebaugh@kgm-tech.com
Group buy pricing: 10% off for individual suppressor purchasing
R30K $855.00
Rf-22 $405.00
Combo $1190.00 15% off for the combo
R30K $807.50
RF-22 $382.50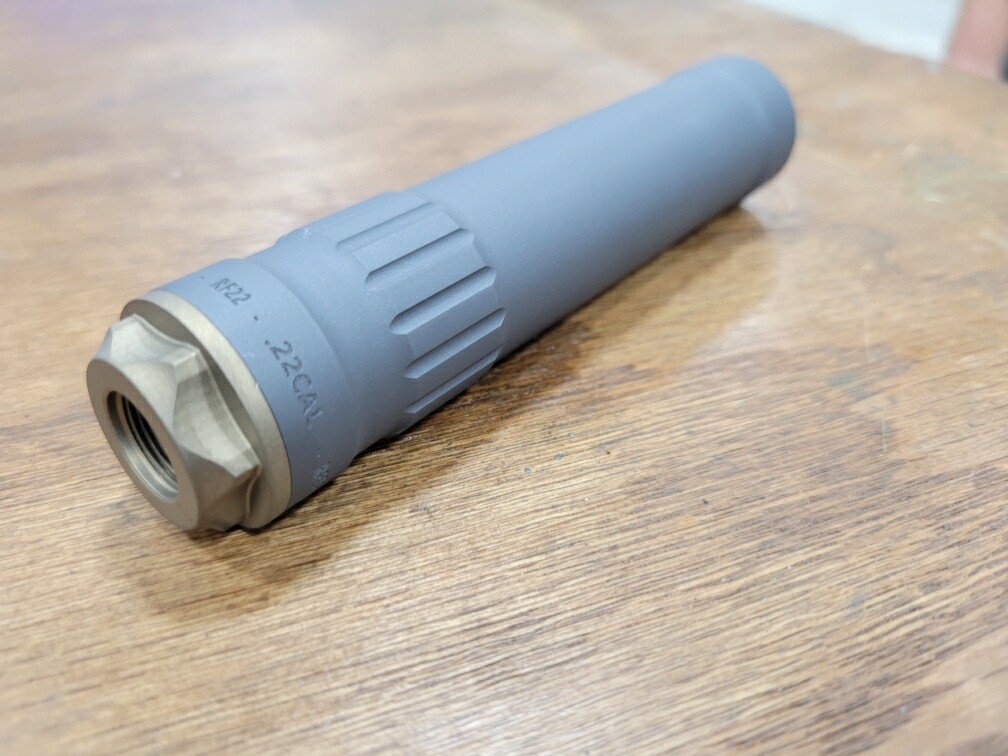 MSRP:
$950.00 R30K
$450.00 Rf-22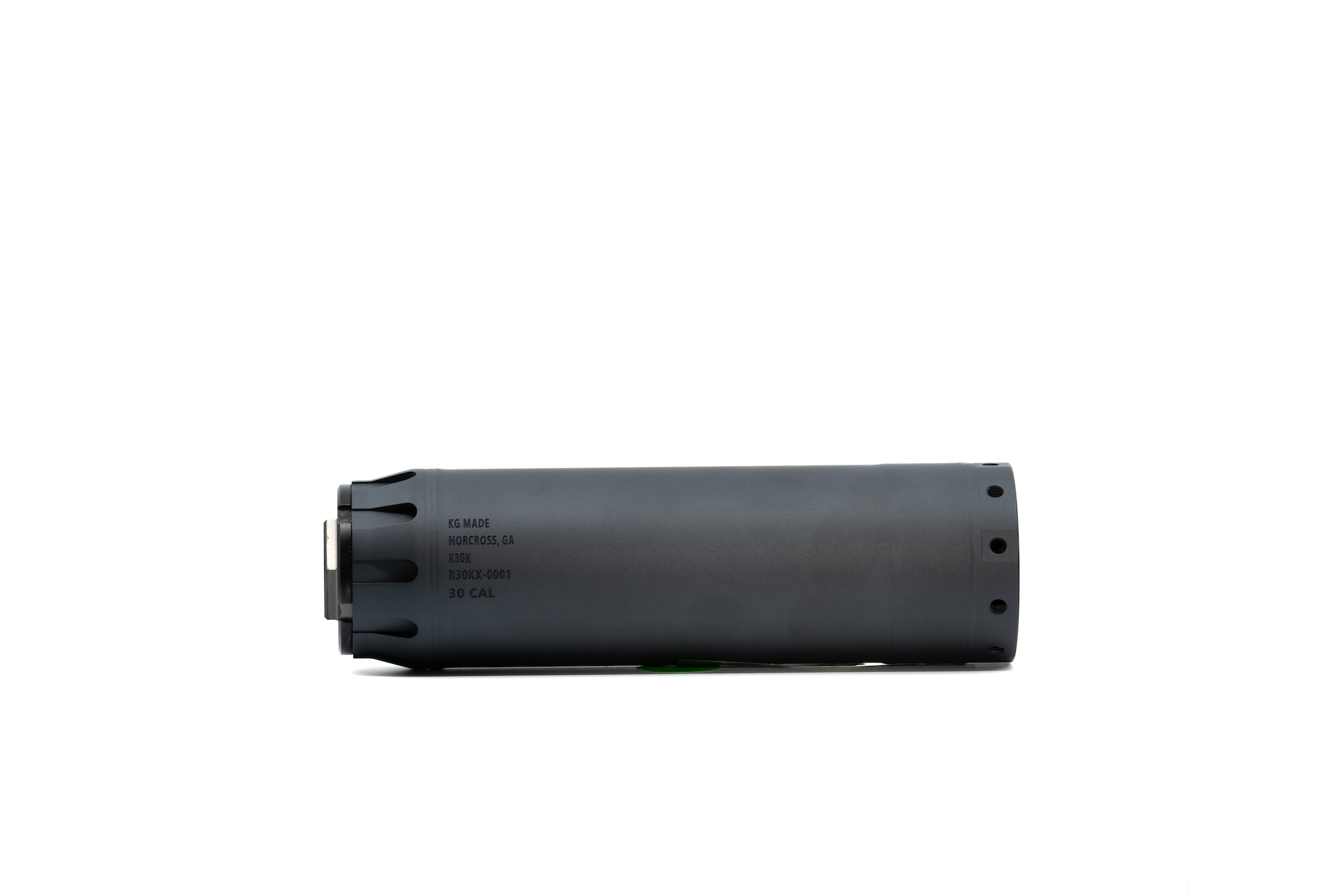 The Sniper's Hide Group Buy for KGM Suppressors is open (10/26/2021)
Download the forms and submit directly to KGM.