Sergeant of the Hide
Full Member
Minuteman
Ive got a pieced together AR10, all Aero Precision M5 parts. This AR10 is a bit different as it is chambered in .45 Raptor. For those unfamiliar with that cartridge its a 460 S&W Mag with a rimless case. The barrel allows for an OAL of 2.35"+ and I'm using a custom mag from Scott Medesha at 45Raptor.com.
I am having issues with the bolt lugs digging into the brass of the next case in the mag to the point where it stops the bolt from closing (videos included). Im open to any suggestions. I have attached a couple slo-mo clips of the bolt closing and an image of the mag with a round showing the marring from the bolt lugs.
Im open to any suggestions on how to fix this.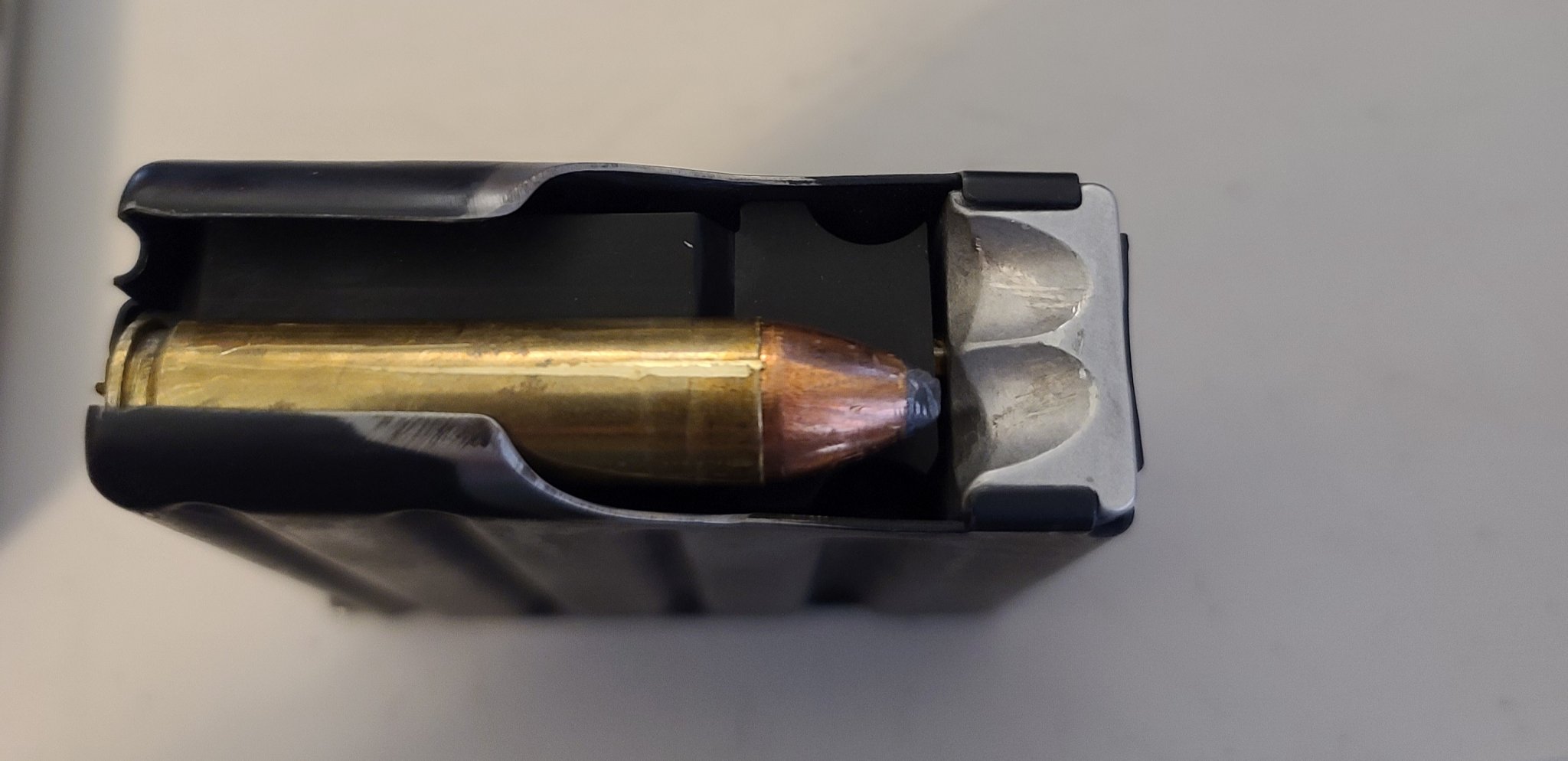 .
Last edited: