Unreconstructed
Full Member
Minuteman
*** Alright... Let's try this one more time... Maybe they have gotten it out of their system, and this time folks can be mature about this and act civil, and not accuse people of "shilling", and start hating on what other people spend their own personal money on. ***

*** I am not sponsored by, shoot for, work for, or affiliated with ANY company or product. I bought this scope with my own money, I paid full-price, and it was NOT "cherry-picked" for me. I own a bunch of different scopes that range from cheap Nikons, fixed & adj. power SWFA SS, Vortex, all the way up to Zeiss and Kahles. ***
This will be an (ongoing) unbiased review thread... Good or bad, I will post what happens. And I would like other Arken owners to join in, as well.
About a month ago I bought an Arken SH4 Gen2 6-24x50 VPR MIL scope (as most of you are aware
). It came in about 3 weeks ago. I have now had the chance to spend a fair bit of time with it, and shoot through it on several different occasions at the range, with varying atmospheric and light conditions, on my Rem 700 5R Milspec in .260 Remington.
*** Overall UNBIASED first impressions with unboxing, mounting, and shooting with it... ***
1.) I am very impressed with this scope for the money. It's heavy, robust, feels solidly built, and the turrets feel great. They have a very positive feel and are very audible. So far, they repeatedly go back to true-zero every time, even after dialing all the way up and down the ladder several times and re-checking zero.
My one gripe is that it doesn't rotate a full 10 MILs per revolution. It only goes to 8 MILs, so it makes keeping track a bit odd, when you go past 0 to the next rotation. Maybe they can fix this for future models.
From my 100 yard zero with a 20 MOA base, I have 23.5 MILs of elevation adjustment in the turret. At 100 yards, 1 MRAD is 3.6". That means I have roughly 84.6 inches of useable adjustment from my 100 yard zero. I can crank it the last .5 MILs to get a full 24, but it feels like it's straining the erector, and I don't feel like breaking the damn thing. 23.5 MILs is pretty respectable after setting a 100 yard zero and zero-stop.
2.) The zero-stop is amazing, I wish more companies had a zero-stop that was this positive and solid. Easy to use, effective, and requires only a 2mm allen bit to reset the turret caps, and tighten down the ZS. I have cranked pretty hard on the elevation turret to see if I can feel any slippage or "give" while the cap screws are tightened down, and so far, they are solid as a rock.
3.) The HD glass (in my particular scope) is pretty good overall. No image distortion that I can see while looking through it at any magnification setting. And I'd say it's damn-good for a $450 scope. I'm fairly impressed with it. The reticle is nice, too, and the glass-etching is very clean. I don't see any distortion in the reticle, or around the edges of the glass, even at max magnification.
4.) Parallax adjustment is VERY smooth, and seems to be pretty true on my scope. Everyone's eyes are different, so it might vary slightly and not be 100% on the mark each time, each day, for each distance, but mine is pretty close, maybe 10 yards off or something. If I had to guess, I'd say @ 100 yards, the setting (for my eye) is probably set at around 110 yards for a clear picture.
But, in all-fairness, I've also sustained a lot of damage to my right eye over the years, and the muscles get strained over just a few hours of shooting, and I have problems with maintaining a clear image in every scope I own (price doesn't matter), so there's a very good possibility that it might just be me, and not the scope...
So, take that part of the review with a grain of salt. Next time I go, I will test it early, so I can find out whether or not it was me, or the scope. I want to be as honest and unbiased as possible.
5.) My 1 major gripe so far, is the illuminated reticle... It's not very bright, even on level 10. I
DO
however, like the intermittent off positions between each brightness setting. This is a feature you don't normally see on scopes in this price range.
Overall, I am very pleased with my purchase. So far, so good.
I bought this scope because the reviews I saw impressed me, and the features list is pretty packed for a scope in this price range. I like trying new things to see if they're actually worth the money, or how well they hold up. It has nothing to do with "shilling" for any company or product.
I will do some side-by-side comparisons later on with other brand and model scopes I have, and try to get pictures with my phone (iPhone 11 Pro Max, so its got a decent camera) while looking through them at the same targets, at the same magnification ranges.
I will keep this thread updated as I venture down this journey with a new scope from a relatively new company. As I hope the rest of you Arken owners will, as well. If something bad happens with your scope, please post it up, and what happened, and how your CS experience goes. Let's have full-transparency here.
Here's some pictures...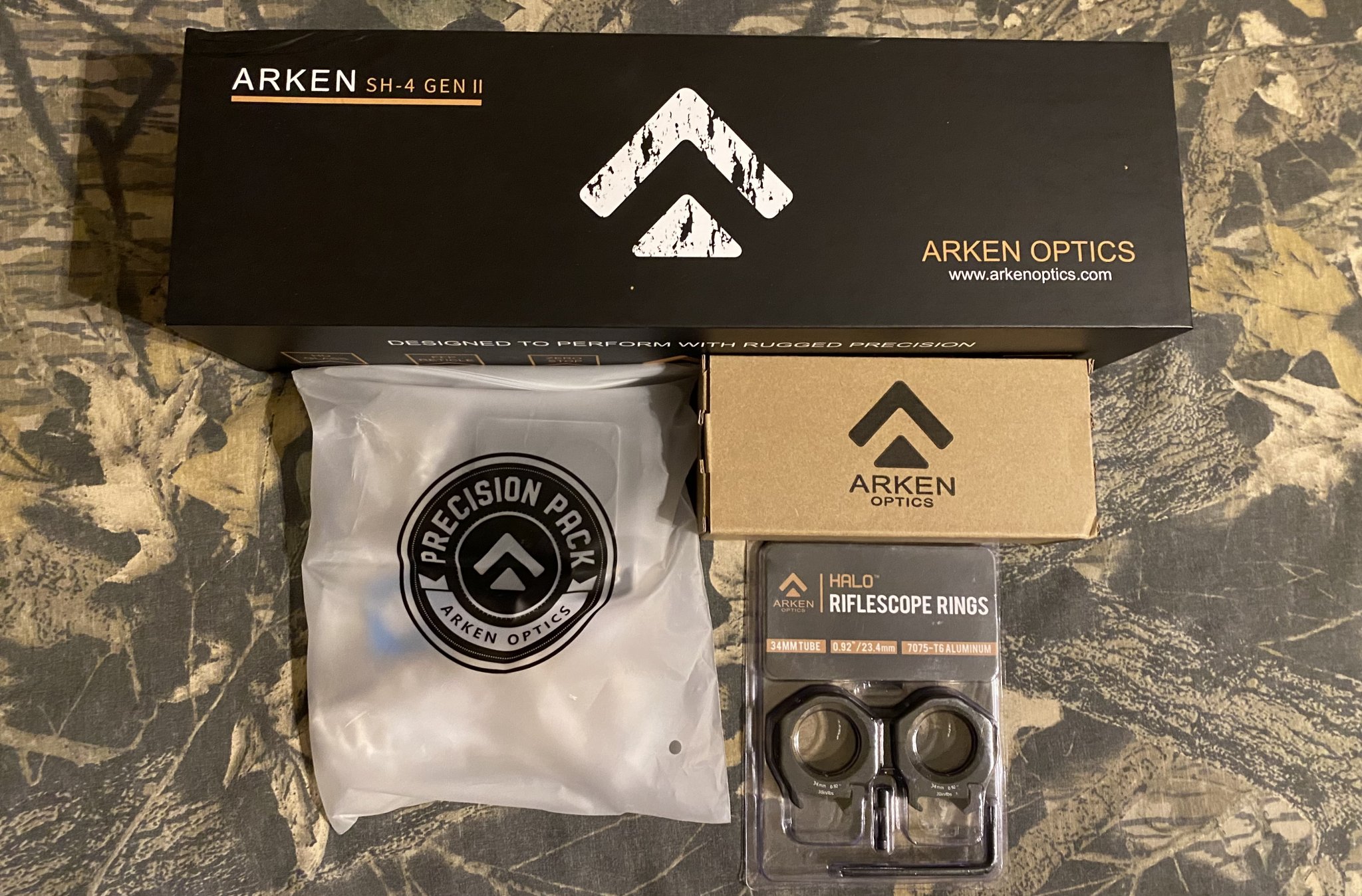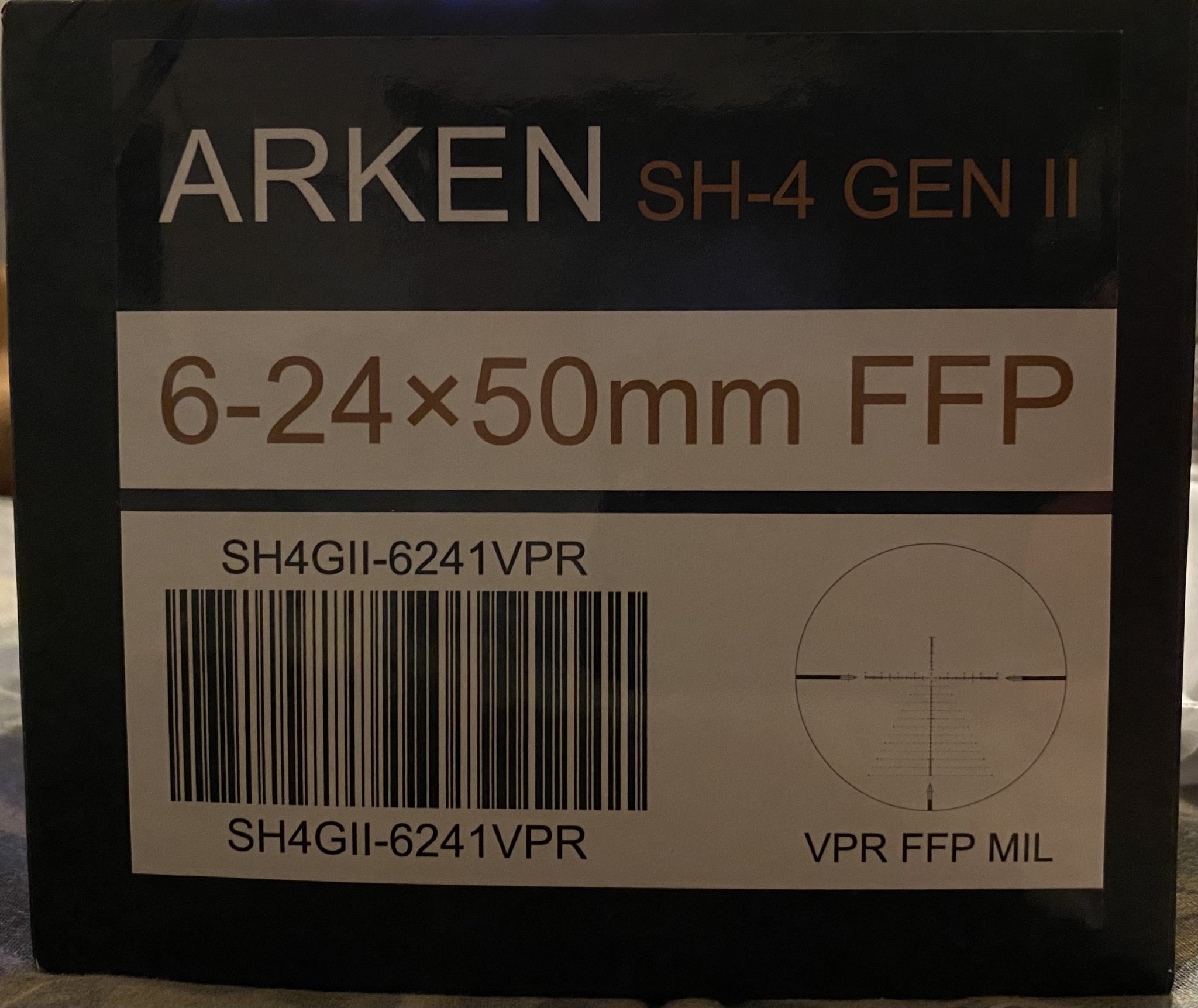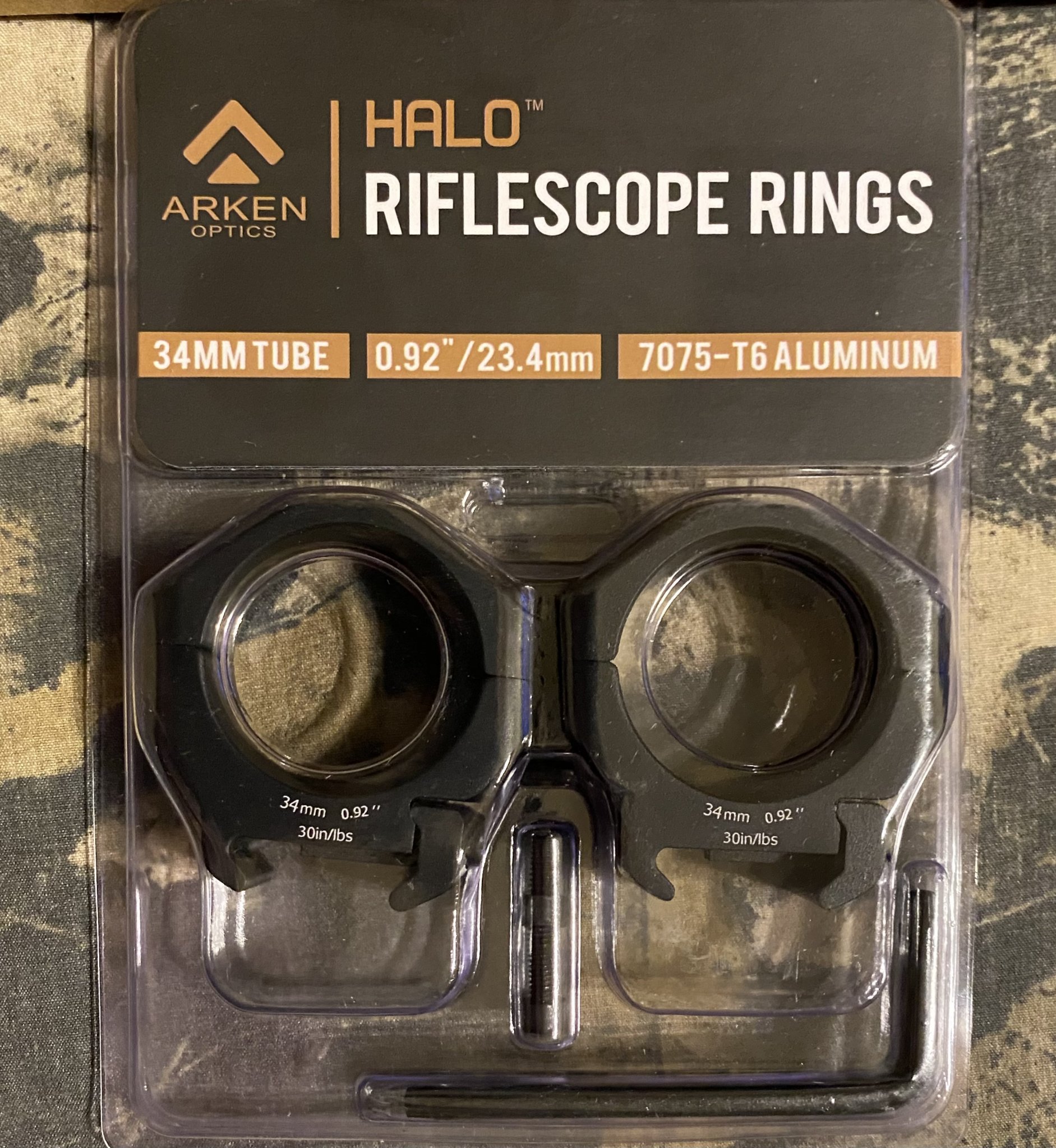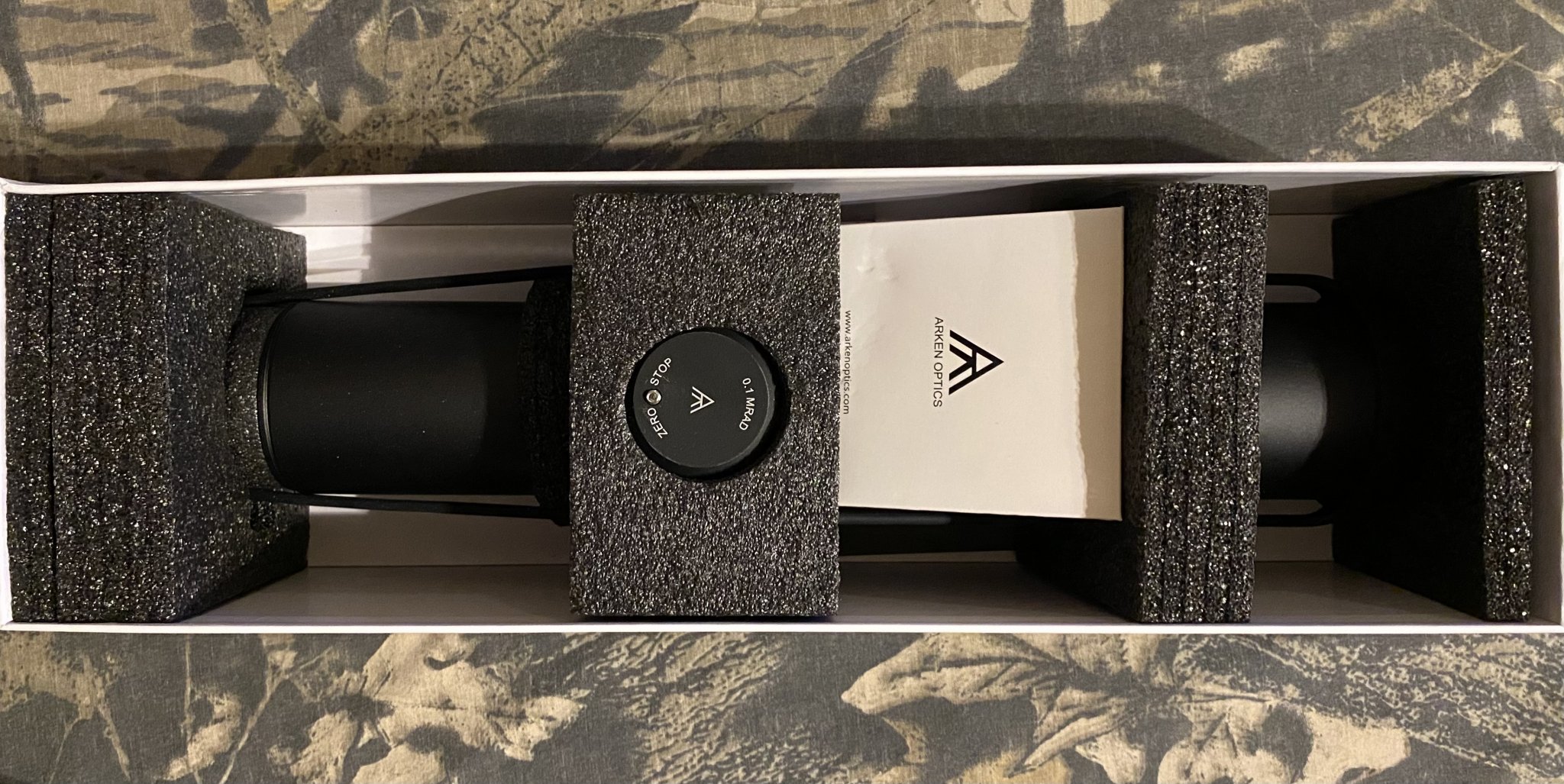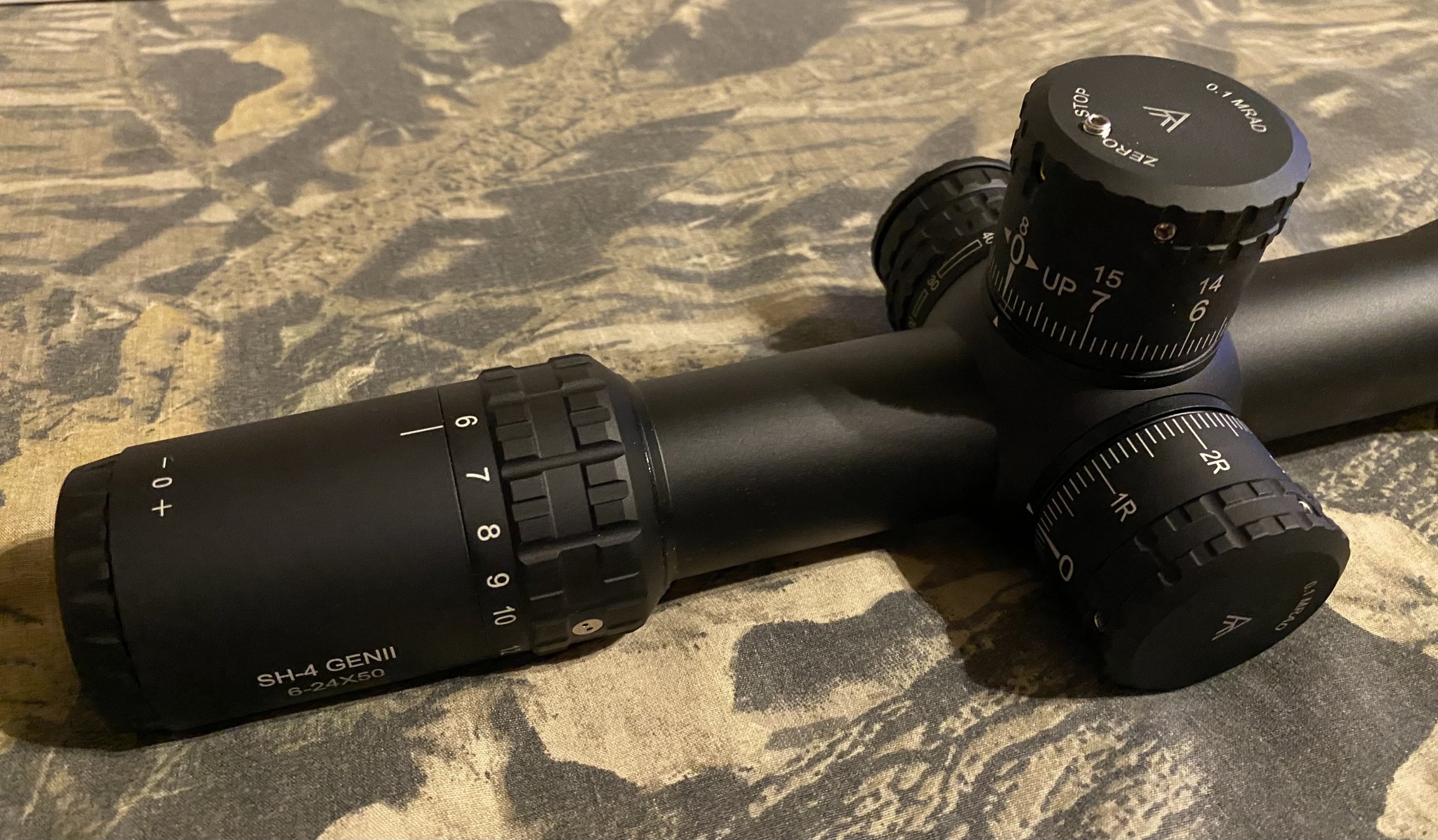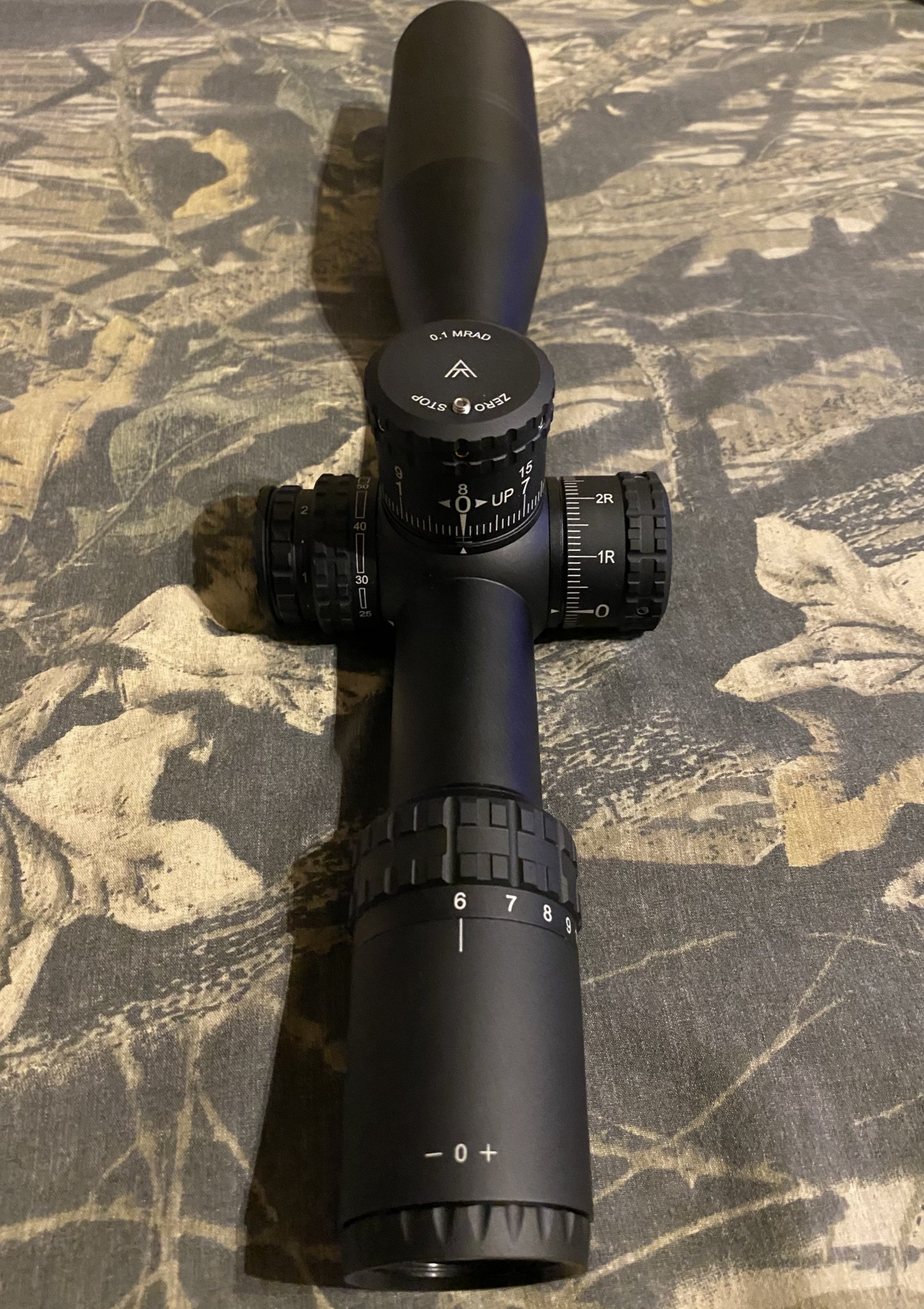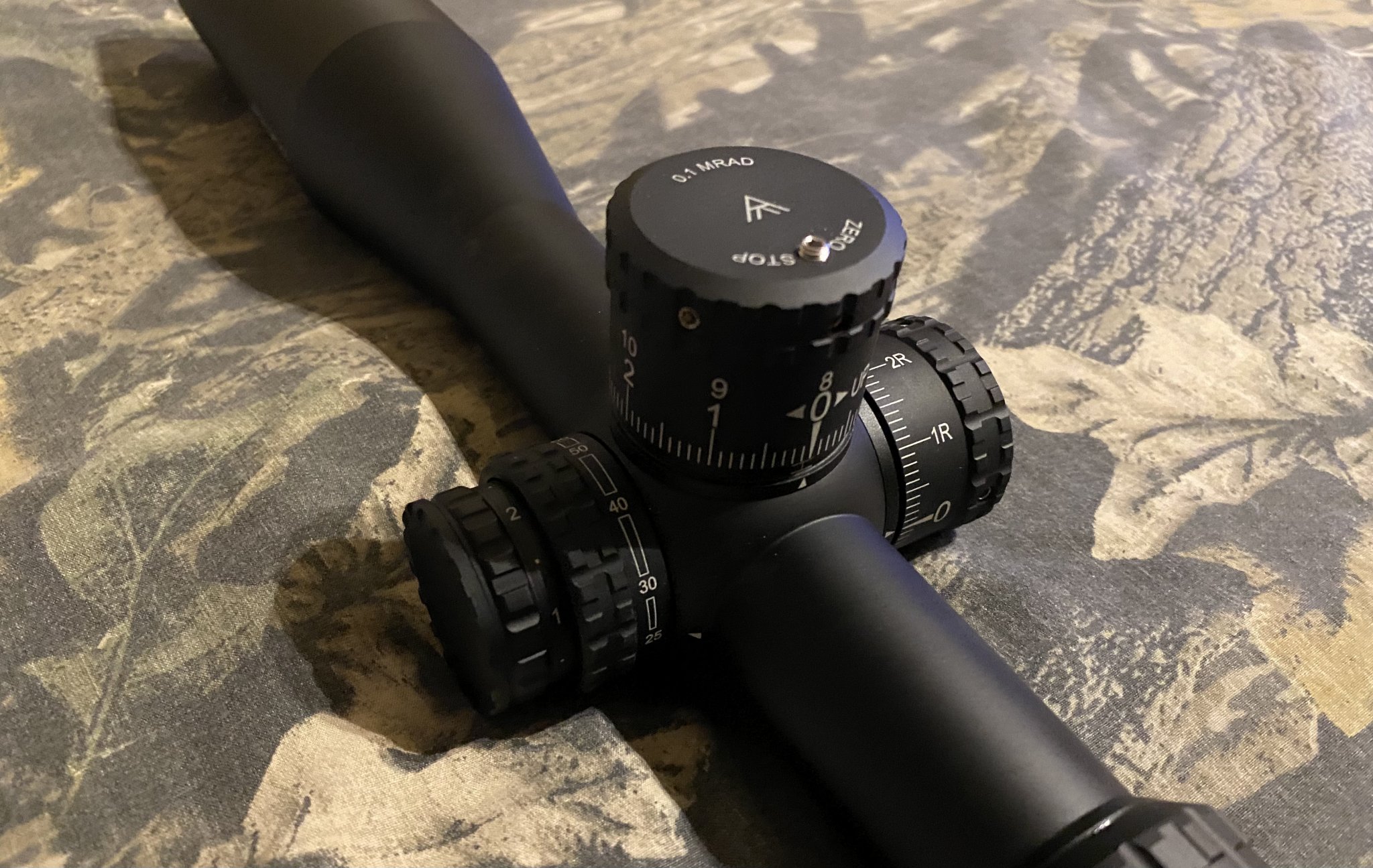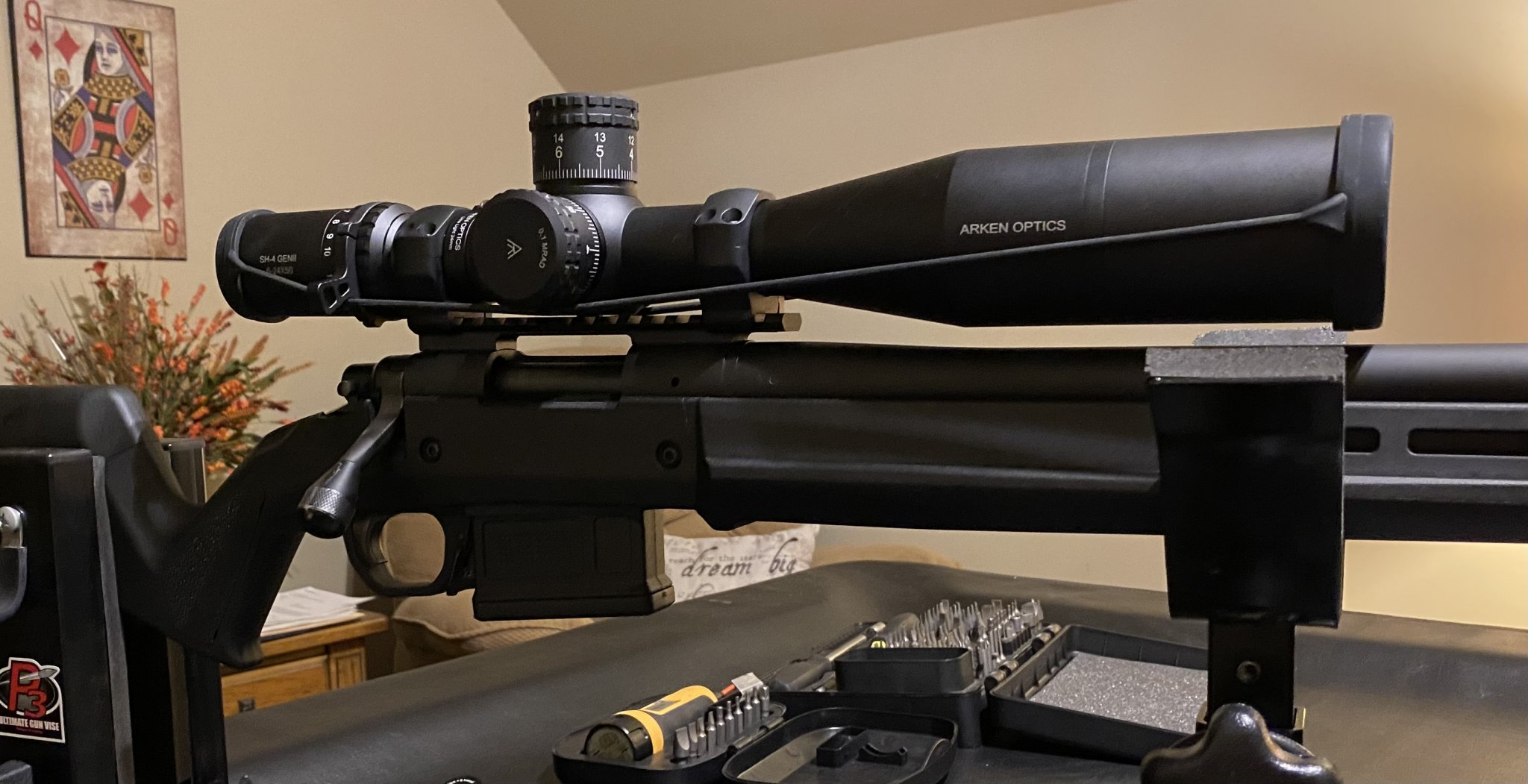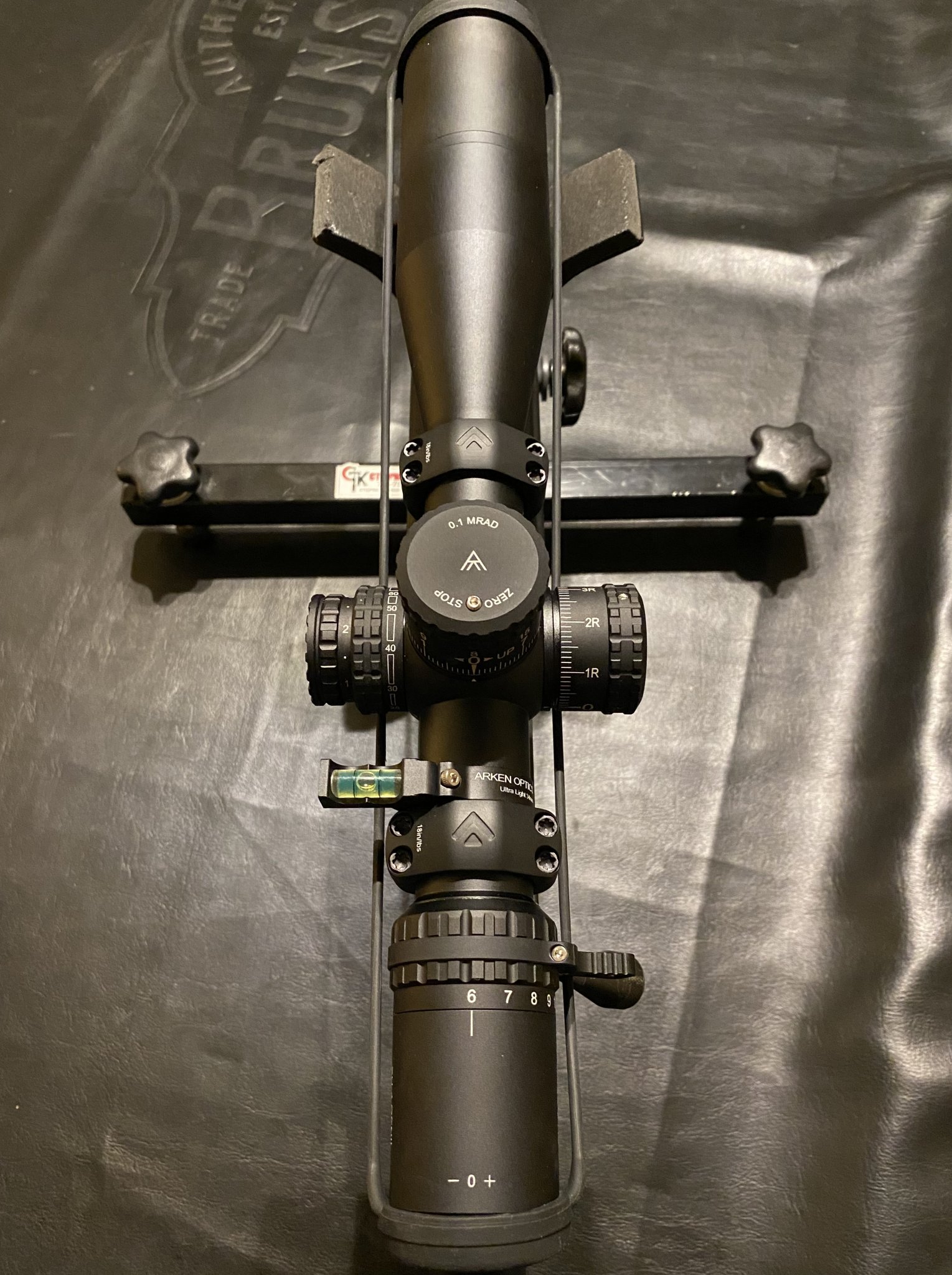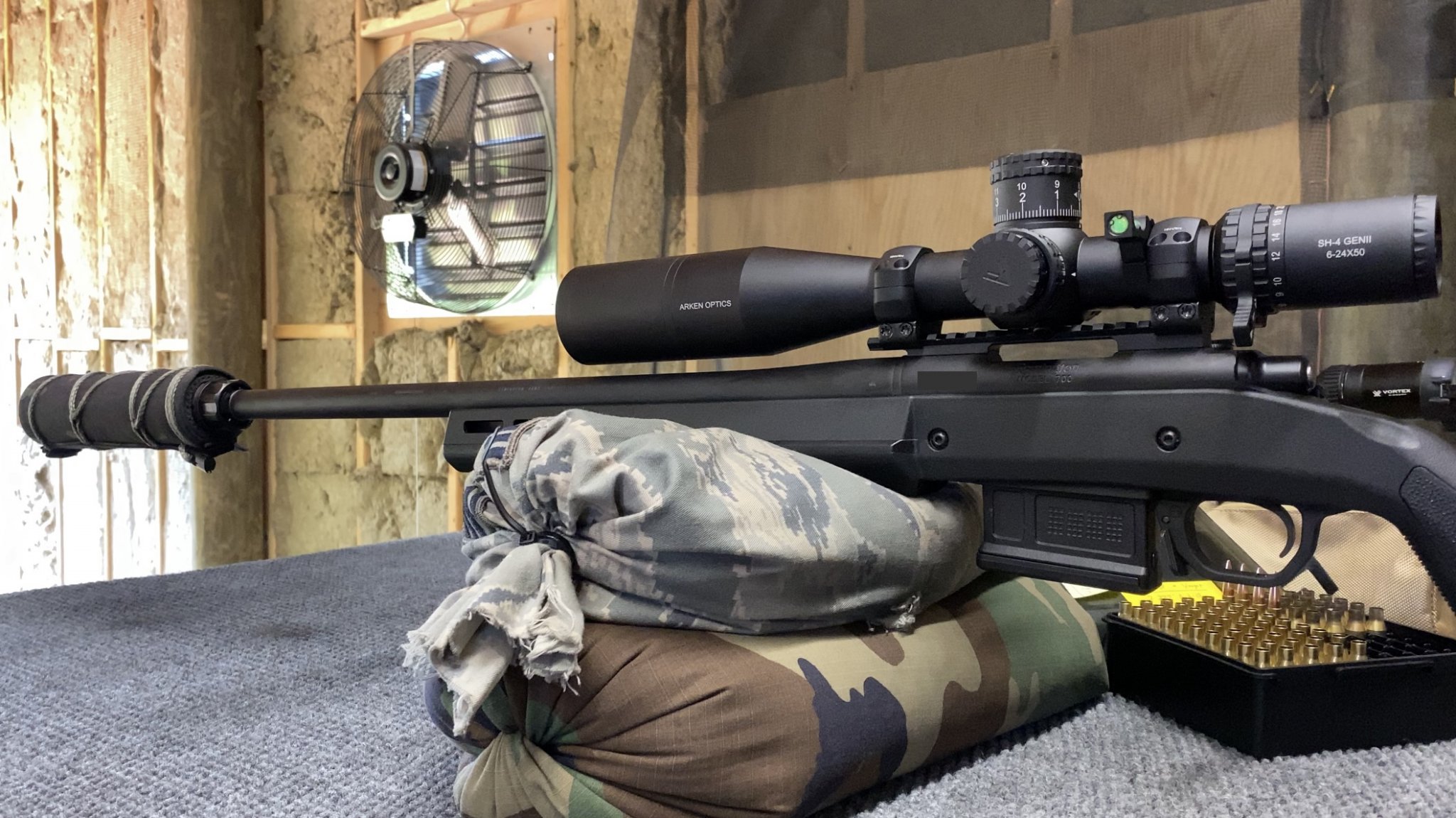 Here's the 200 yard target @ 6x magnification...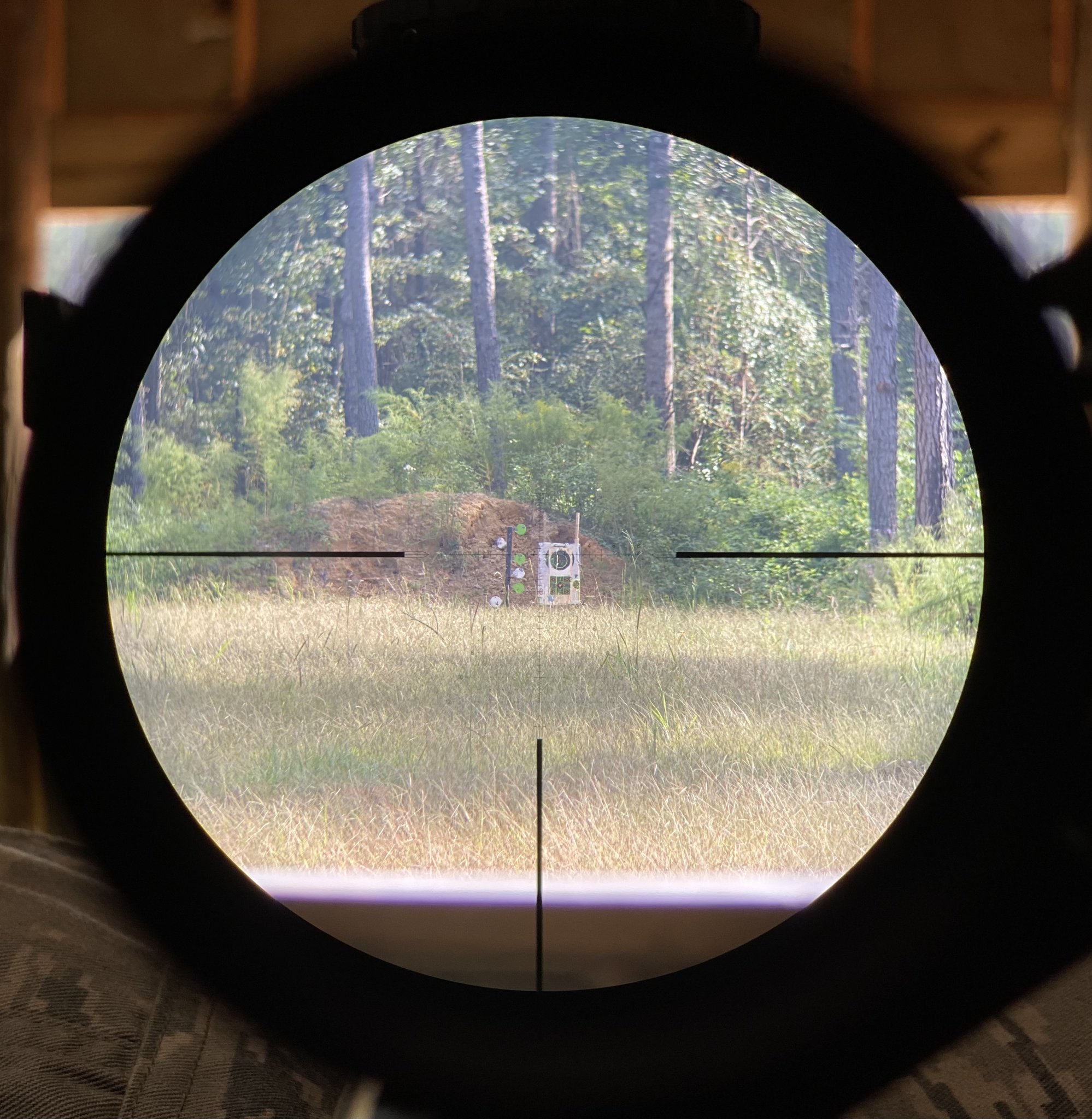 Here's the 200 yard target @ 14x magnification...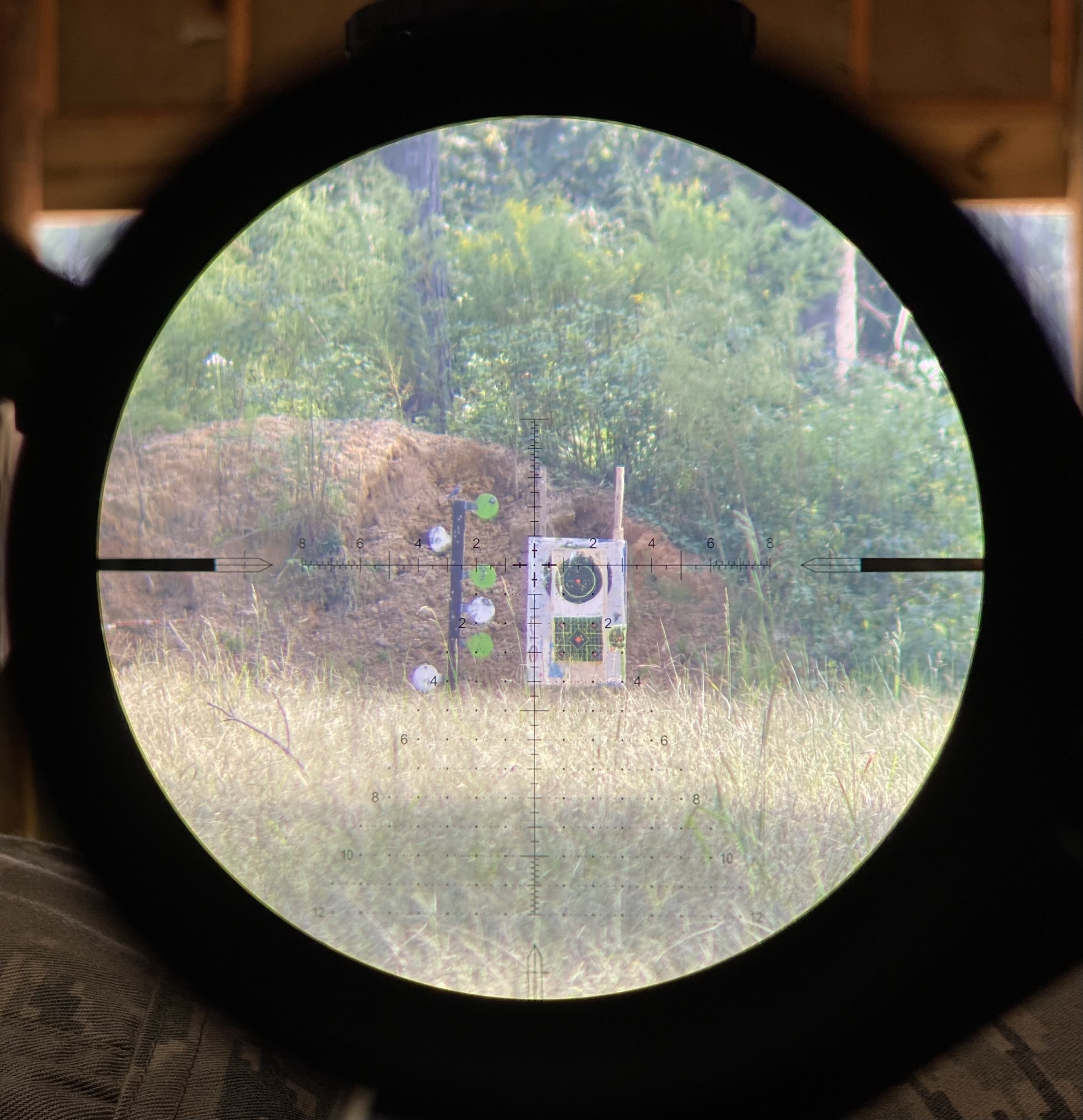 Here's the 200 yard target @ 24x magnification...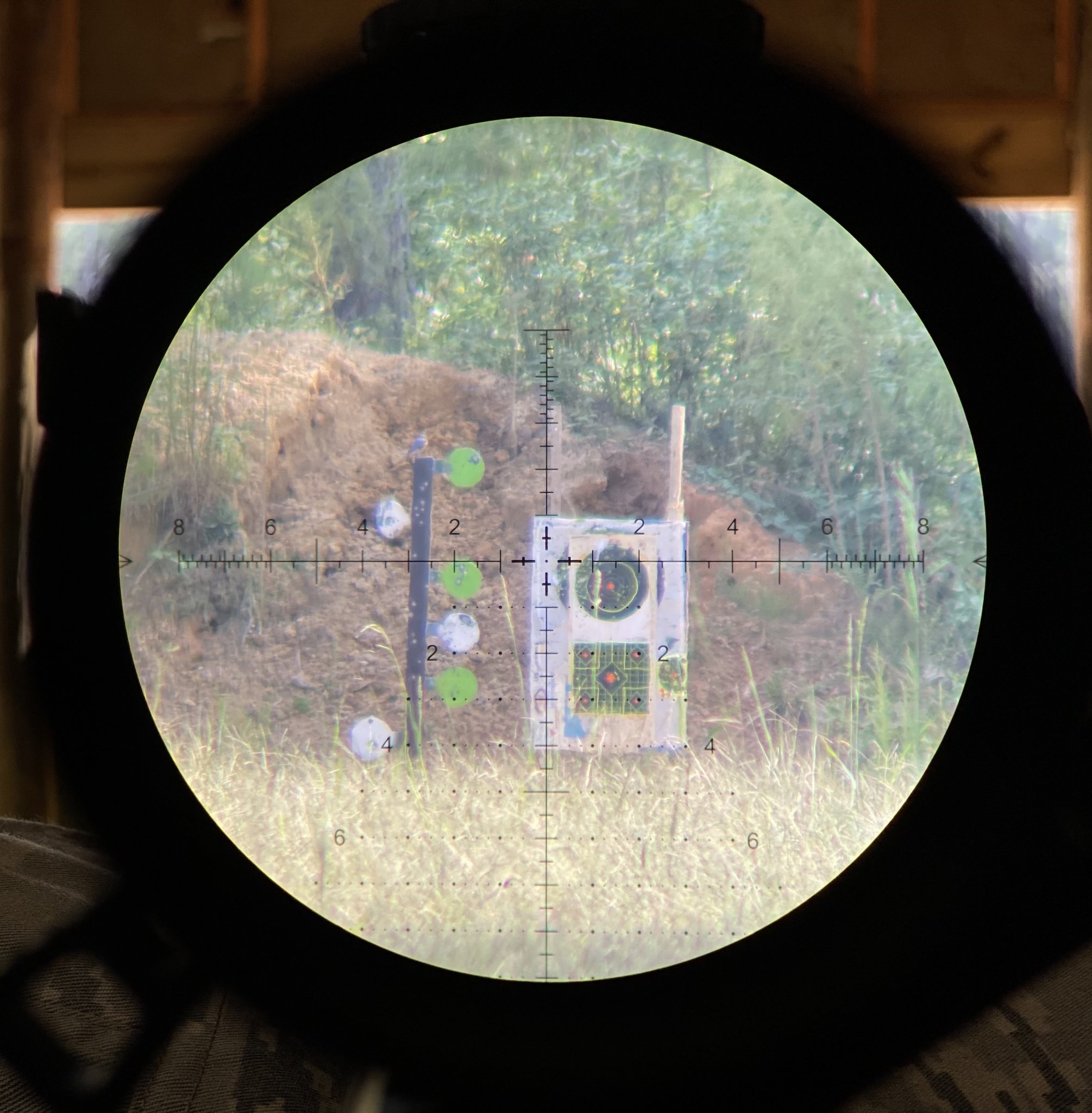 Last edited: