Post your Bighorn Origin builds here.
Mine is another masterpiece by Jon Beanland.
Bighorn Origin
#3 Bartlein 5R chambered in 6.5 Creedmoor finished at 24"
McMillan Adjustable Game Scout in Desert Carbon Ambush
Triggertech Diamond
APA Bottom Metal
Bighorn 20 MOA rail
SWFA rings
Bushnell 3-12 LRTSi
Flush cups on left side.
Load development was easy. Wind was unusually calm so I decided to do it at 500. Not picky at all. Biggest group of the day was the 130gr Berger AR Hybrids at .632 MOA. Best was 42gr H4350 behind the Berger 140gr Elite Hunter. That went .498 MOA. Five 5-shot groups with 5 different loads averaged .555 MOA at 500 yards. Taking this one for Caribou in a couple of weeks.
John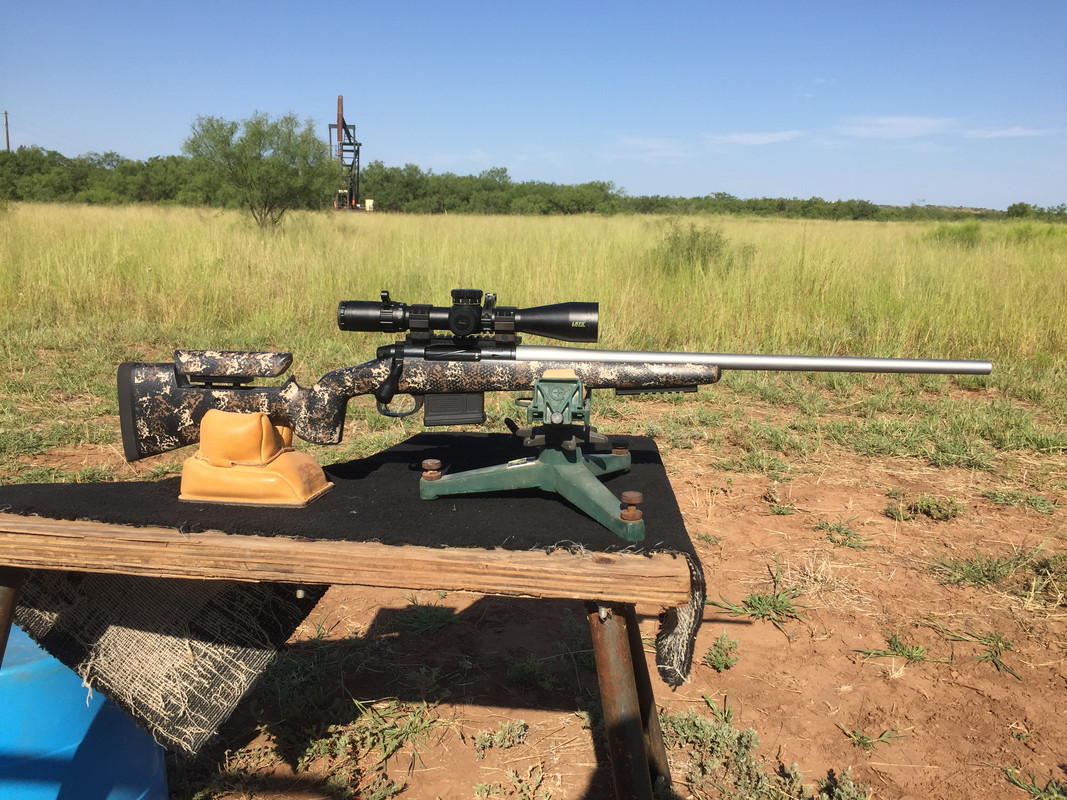 I picked the best charge from my 500 yard load development and put 5 rounds on paper at 100 today to make sure I had a good zero. Wind was gusting hard and bench was really wobbly or it would have been better. Made a .1 adjustment and reset the zero indicator. Battery ran out on my chronograph so I made a guess on velocity and took it to 820 to use the velocity truing function on Ballistic AE. Group was 4.5" low at 820 so I put that in Ballistic AE and it determined true velocity was 2790. Fired one more group at 820 using 2790 velocity and it was centered on aiming point. I think we're ready for Caribou.
John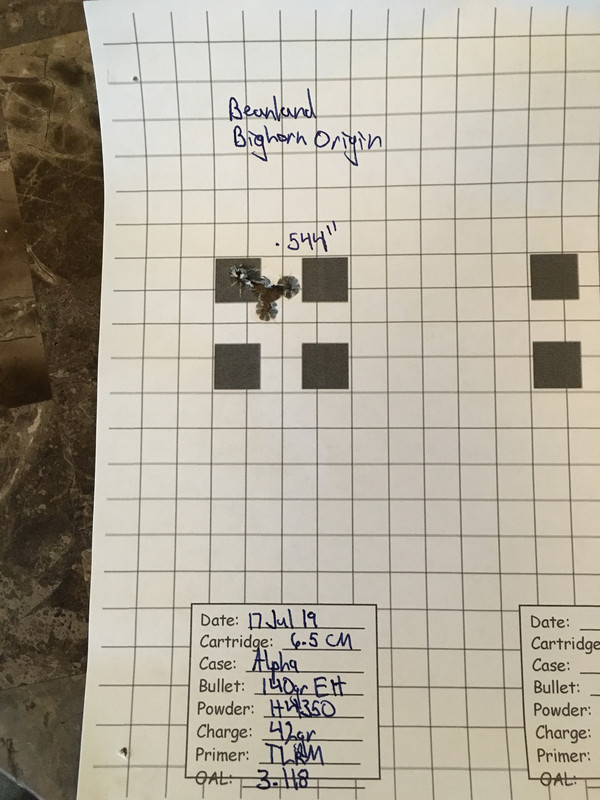 Last edited: