The 243 Win.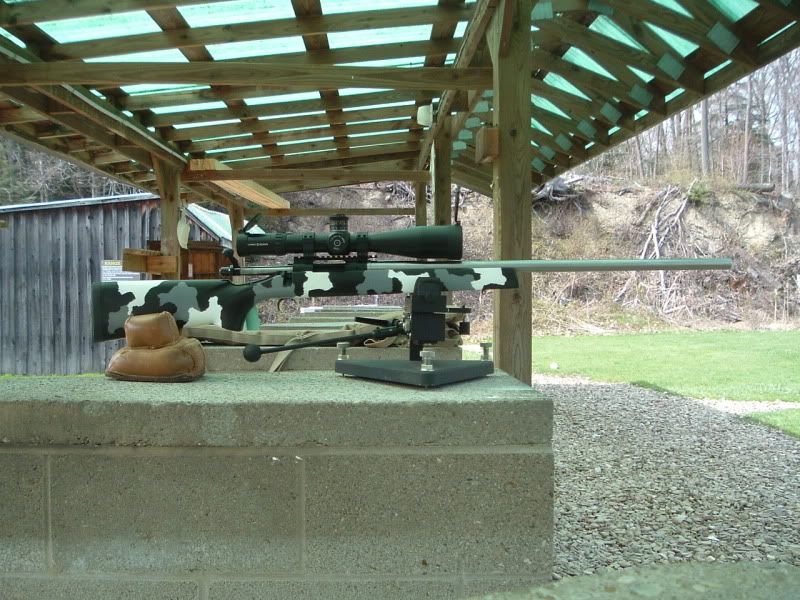 and
and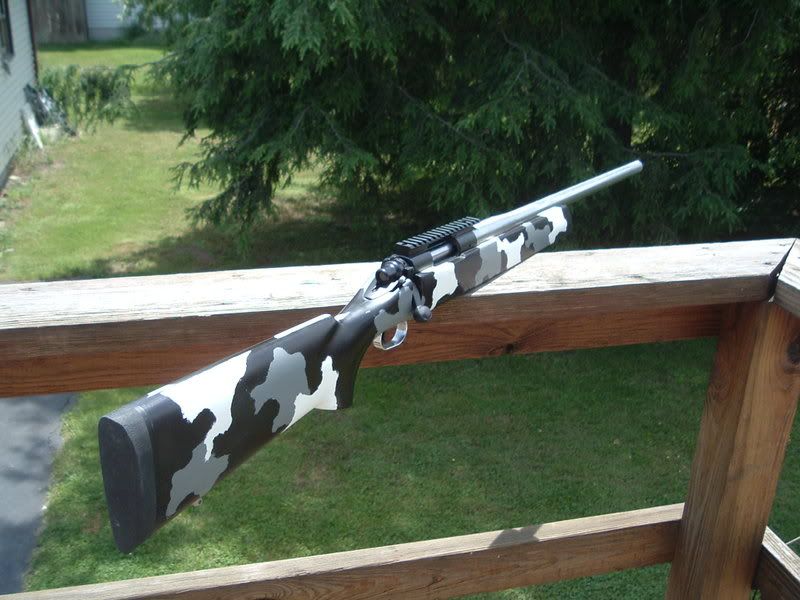 Specs.
Chambered for the 243 Win
M700 SA.
Pacific bolt .0025 under.
McMillian HBR stock, Gap camo white gray and black.
Rock 1 and 8 twisted Sendero, finish at 28 inches
Rifle Basic trigger at 10oz.
Seekens 20 MOA rail
Seekens 34mm rings
Schmidt and Bender 5-25x56 PMII P3Fine reticle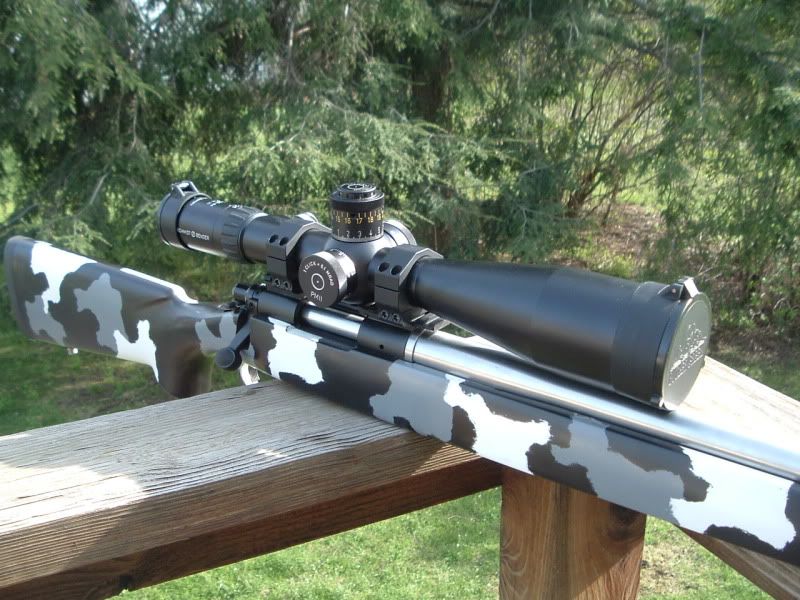 and
My first purpose built heavy per caliber rifle.I've been running 115g DTACS and 105g Amax bullets the Amax bullets get the nod.At least so far.
I think Randy at Accurate Rifle Works did a fine job.
Thats not the barrel thats on it now.Its got a 1-8 on it now.
Close up of the bolt.
My Model 33 is telling me that the 45.5g of Reloader 22 with Wolf primers in Lapua cases is getting me 3270 FPS on the 105g Amax.
If I do my part it will run .3 moa.
Last two shots to check/set zero on the scope before we put
Elsie to work.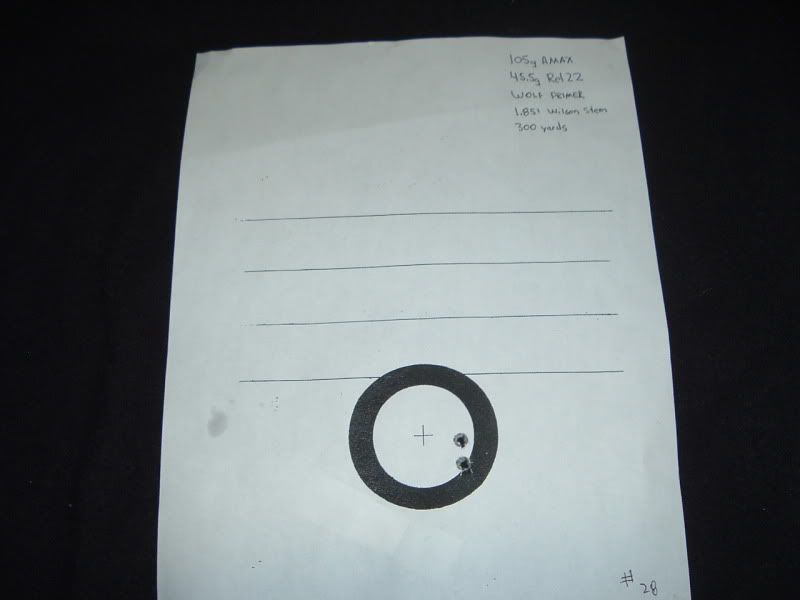 This guy is not sleeping in my driveway.
Hes dead.
dave