Gunny Sergeant
Full Member
Minuteman
Ever since I got my Rem597, I have been wanting to upgrade it to a Target rifle to keep up with all of the custom 10/22's out there. The lack of custom parts were getting to me, I almost gave up trying to find a match barrel for the 597, but the little voice in my head told me not to give up.
Last week I scored a Boyds unfinished laminate stock off of Gunbroker.com which had a bull barrel channel. So I knew no matter what I had to have a bull barrel on this rifle. I googled for days until I found NiceShotLLC.com. Long story short, they had Volquartsen do a special run of their disconinued SS Bull Match barrel for them and had some left over, so I ordered that and the Volquartsen extractor from them. I had already installed a Volq. target hammer a while back.
I finished the stock a couple of days ago, and today FedEx showed up with the barrel and extractor.
I got everything installed and hit the local indoor range to sight it in and see how it shoots. I only had some Federal bulk (Wally World) 36gr ammo, so the real range report will have to wait until I get my hands on some Wolf match ammo. It kept shooting 1/4" 10 shot groups at 100 feet (max distance at this range) So the barrel is a shooter. I wonder how well it will do with match ammo at 50 yards.
Here are some pics, please dont mind the scope, its junk and will be replaced soon with a scope a SH member is sending me from the PAY IT FORWARD thread.
Here are some crappy pics, let me know what you guys think.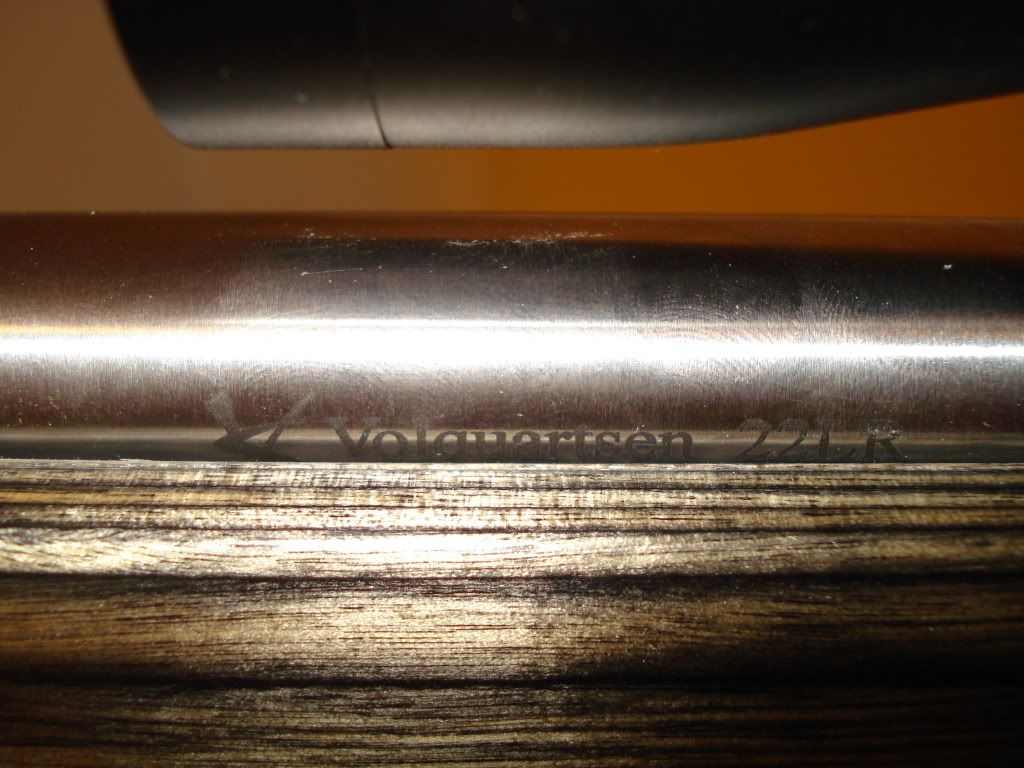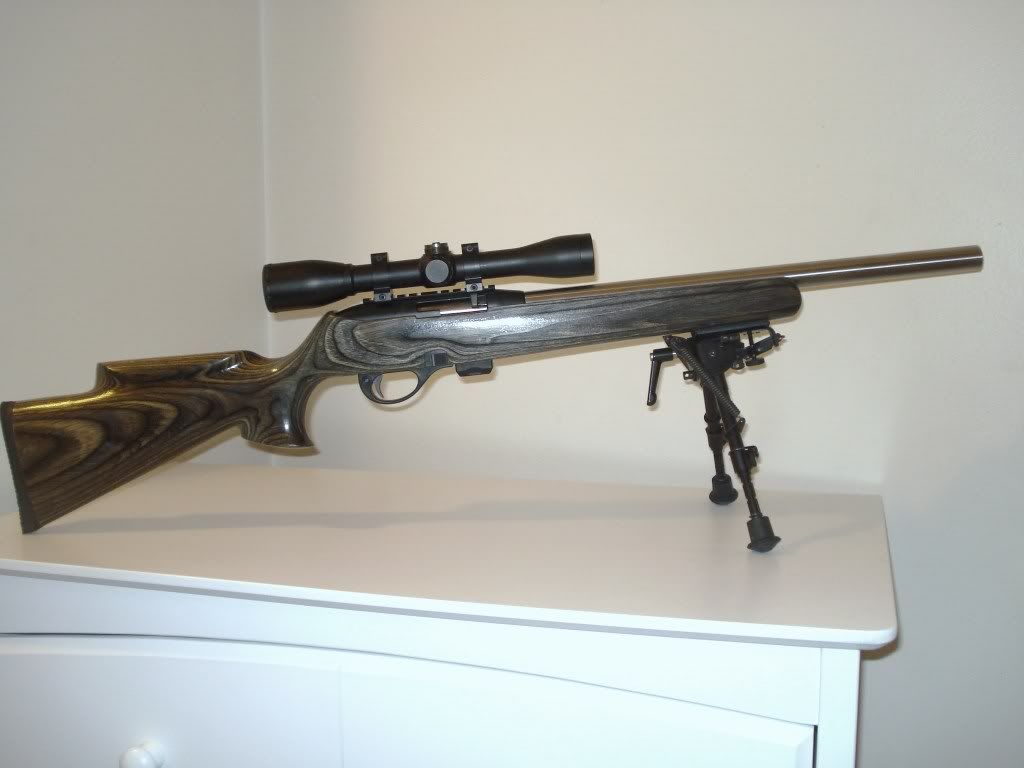 USMCj