Sergeant
Full Member
Minuteman
Not sure where to post this or if it is ok but just wanted to share. I'm just getting into this long distance accuracy thing so I'm still learning a lot. This was my first trip to see how the rifle works past 100 yards.
Was such a nice day that I took my rifle and gear to work so I could hit the range right after and get the new scope dialed in. Started on the 100 yard range just to set my zero and then headed to the big bore range.
All set up on the bench, ready to do work.
Targets are at 300 yards,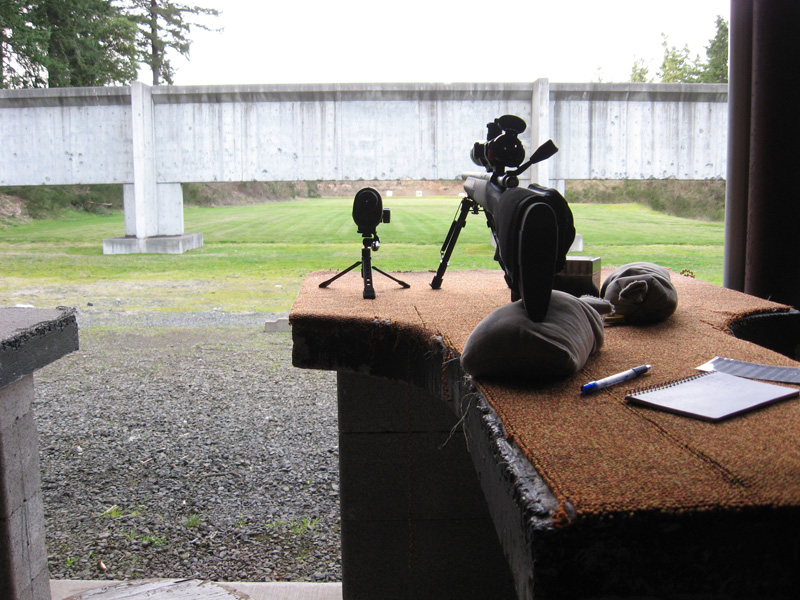 Got dialed in on the left target then put 5 shots on the right target without adjusting. Looked good through the spotting scope, don't look too bad up in the air when I went to check.
Lookin beter.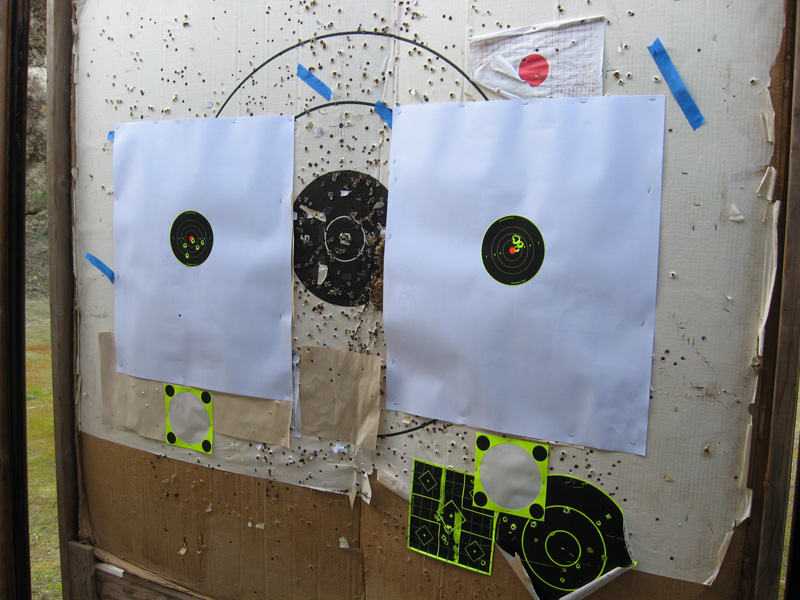 Blackberry Pearl for size reference.
And the target as it will be hung in my office. I was at 5.5 MOA adjustment, does that sound about right?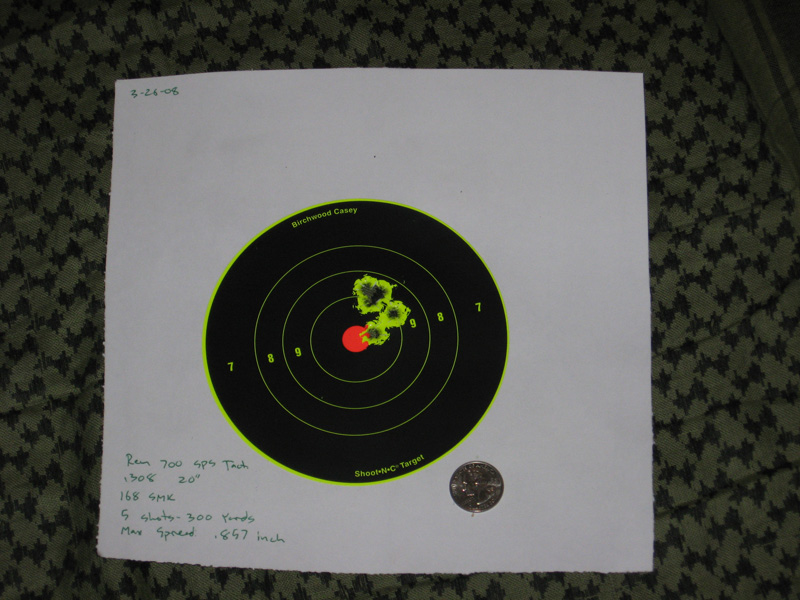 Needless to say I am a happy camper with this setup so far.