Command Sgt. Major
PX Member
Minuteman
Feb 23, 2010
19,612
64,321
I have a couple of knives by Andy at Half Face Blades and they are remarkable.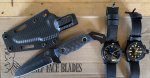 Here is a Resco/ HFB combo set. Number 21 of 20... not a typo.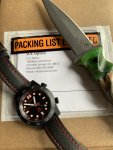 Dagger with a Brandon Webb designed RC.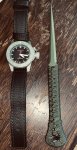 And my EDC pneumo-spike with a canteen.
Bet you are sensing a theme here.
Bunch of photos are also posted in motivational and elsewhere of these amazing knives... by some others SH fans.
Show your stuff!
Cheers Sirhr
Last edited by a moderator: