Rip Van WInkle
Full Member
Minuteman
Krieger_Tactics



LONG RANGE PRECISION MARKSMANSHIP - PART 4

READJUSTING POINT OF AIM / POINT OF IMPACT

TEACHING A NEW DOG OLD TRICKS

​
Krieger
My call sign is Krieger. I am a former Special Forces Soldier (7th Special Forces Group, Ft. Bragg, NC), former security contractor, and current Unconventional Asset Recovery Agent.
LONG RANGE PRECISION MARKSMANSHIP SERIES
This series is dedicated to providing the basic instruction to beginner and less experienced long distance precision marksmen who utilize either the MIL dot or Duplex style reticle system with information in order to assist in attaining greater proficiency in your skills and abilities.
My goal is to assist you in learning the principles required in order to effectively engage targets. The utilization of the MIL dot reticle as the foundational reticle system mandates that the marksman himself is the point of information development, and not the scope reticle itself. The use of the demands that the marksman himself is proficient in calculations and the employment of his weapons system to include the scope, and not the other way around.
While the goal of these posts is to provide information in utilizing the MIL dot reticle system, I would have those who read this post be advised that the exact same principles that I describe may also be used with the more "modern" scope reticles.
TEACHING A NEW DOG OLD TRICKS
The standard method of zeroing one's rifle is to use the center of the cross-hair as the 100 yard zero (point of aim / point of impact.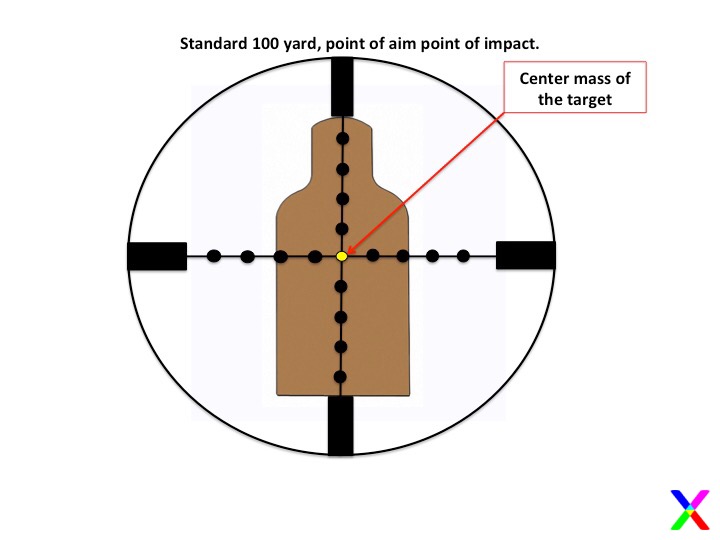 Using this method provides the marksman with only 5 MILs of available range/elevation hold.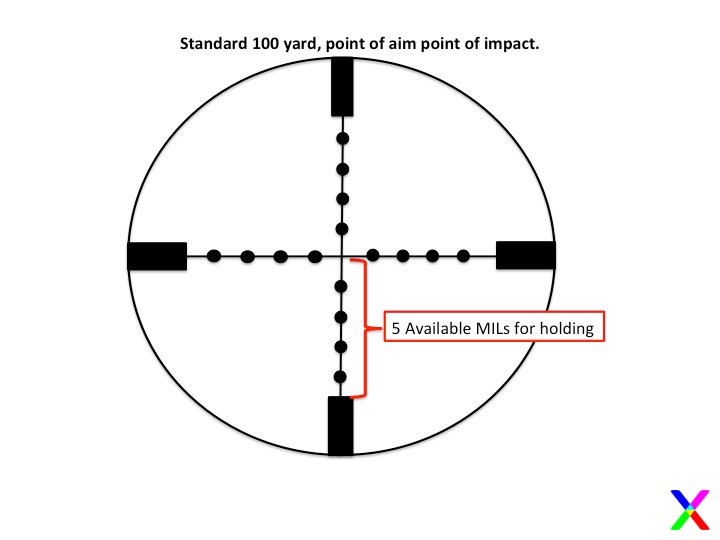 There is a method of readjusting your 100 yard zero in order to harness all TEN available MILs in range/elevation.
The method is to utilize the bottom of the thick vertical bar of the upper vertical cross-hair as the 100 yard zero point.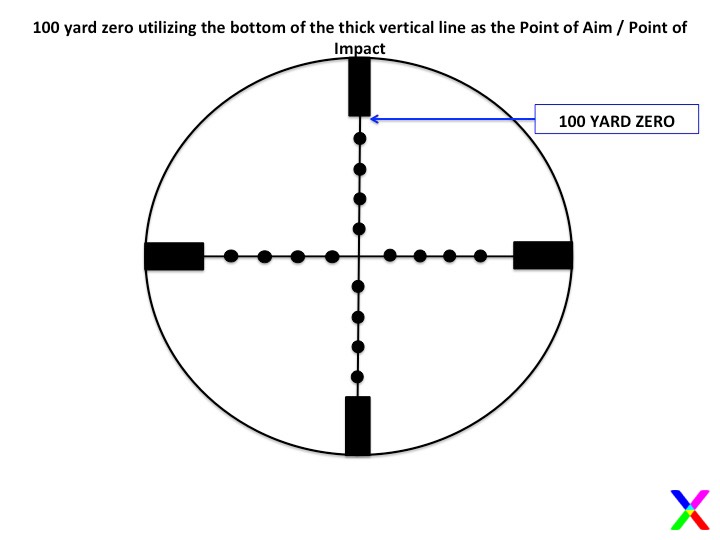 Using this method allows the marksman to harness all TEN available MILs of range/elevation.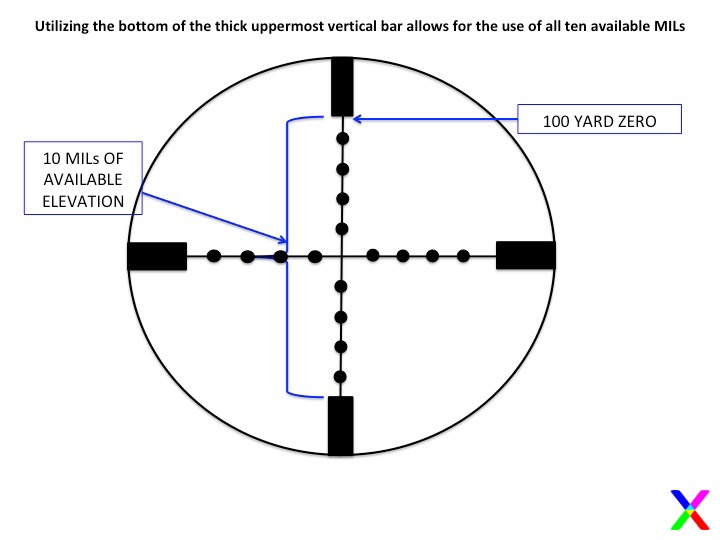 How would this ten apply?
I will use the following EXAMPLE range data in order to demonstrate the technique. To note, your range data and holds may differ from those used in this example.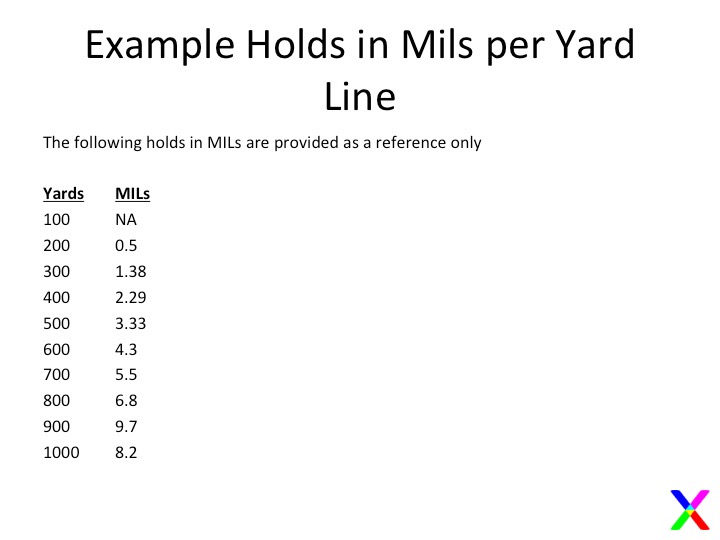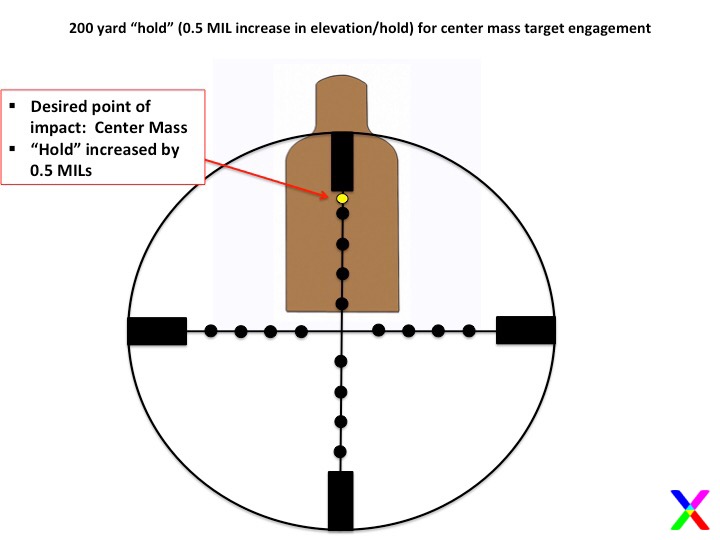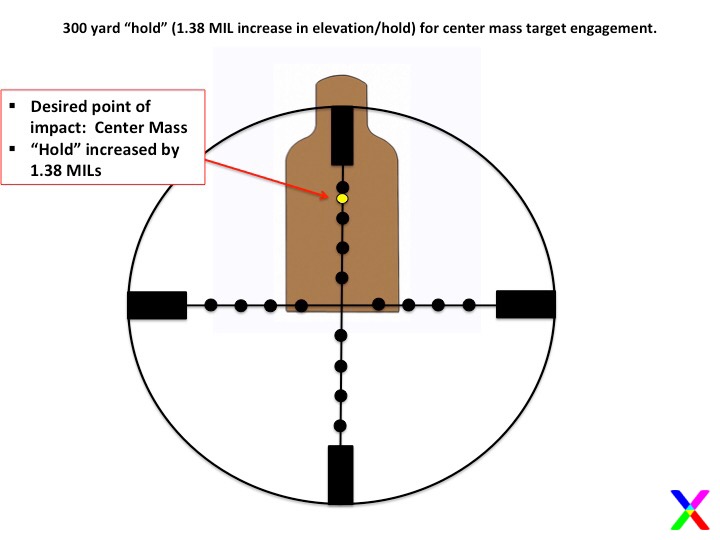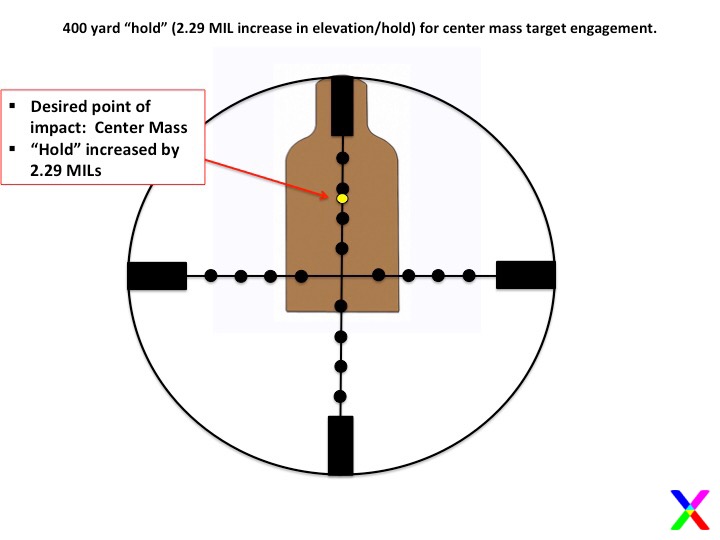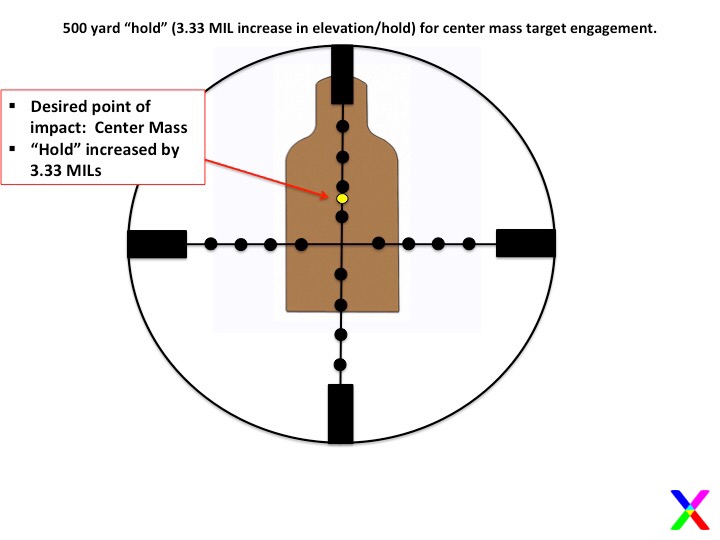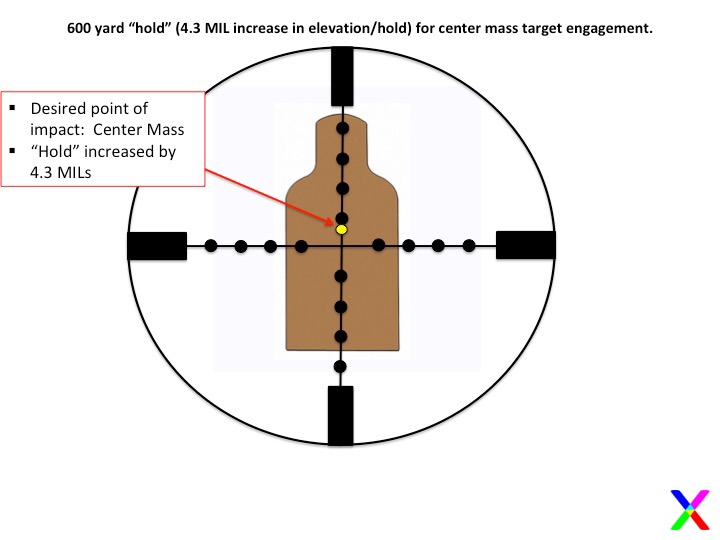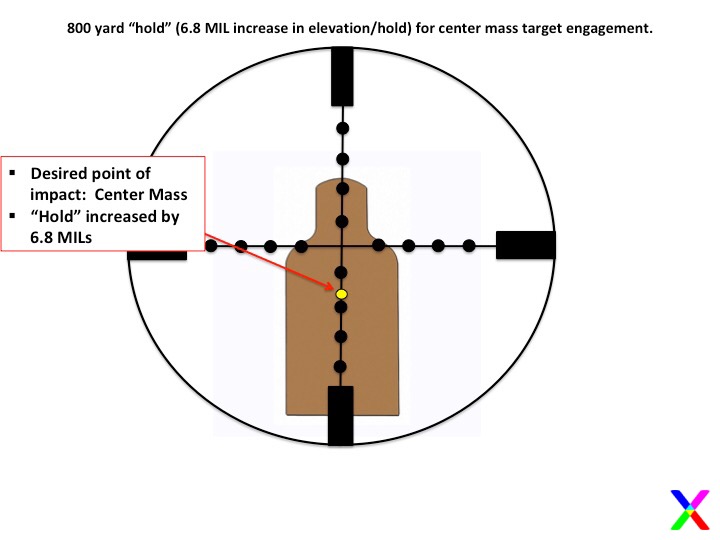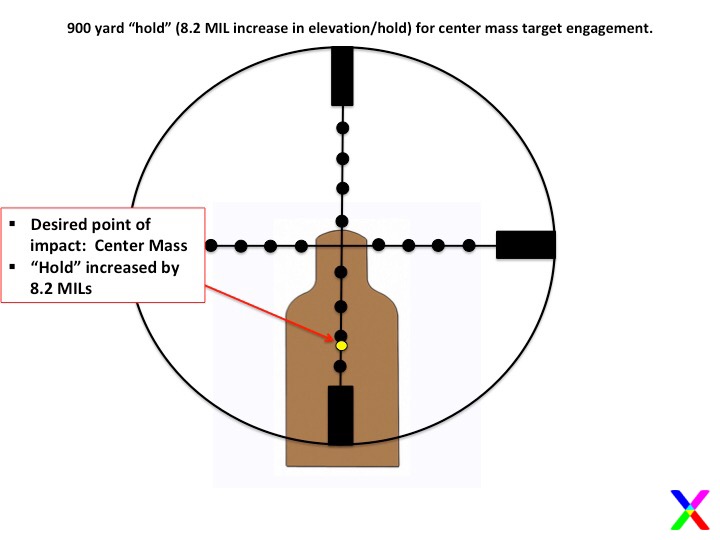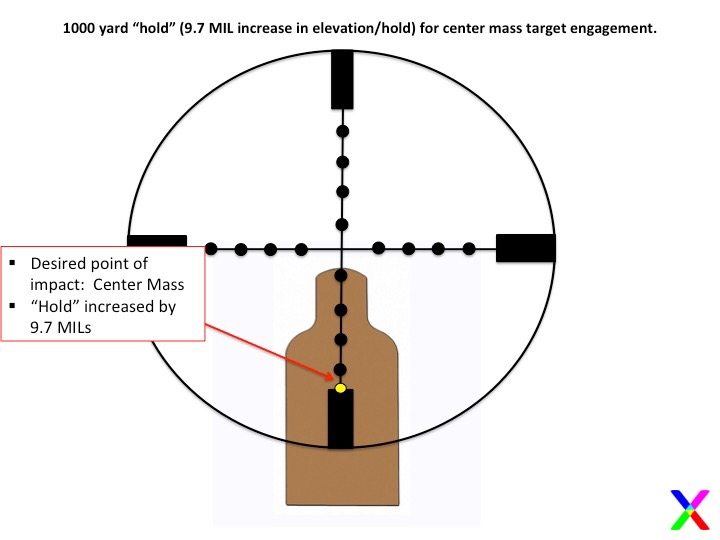 TAKE-AWAY
Does this solution solve all of the issues of range and elevation marksmanship? No. Not at all. It does however provide a means to engage a target from 100 yards to 1000 yards without having to dial on range.
Krieger
Other posts in this series:
Long Range Precision Marksmanship Part 1: 7 Yard Zero
https://www.snipershide.com/shootin...nge-marksmanship-part-1.7106280/#post-9945688
Long Range Precision Marksmanship Part 2: Introduction To Holding
https://www.snipershide.com/shootin...introduction-to-holding.7106361/#post-9946992
Long Range Precision Marksmanship: Part 3: Holding From 100 to 1000 Yards
https://www.snipershide.com/shootin...-from-100-to-1000-yards.7107847/#post-9970820
#SpecialForces #Greenberet #SpecialOperations #SOF #contractor #defense #defensecontractor #remington #7.62 #51 #.308 #riflescope #scope #sniper #sniperscope #MIL #mildot #reticle #readjust #100yardzero #heavybarrel #zero #DDM #designateddefensivemarksman #marksman #countersniper #beginner #basic #shooting #shootingworld #longrangeprecisionmarksman #longrange #precision #precisionmarksmanship #elevationandwindage #MOA #longgun #competition #sniperrifle #callingwinds #rangecals #dialing #adjusting #calculatingwinds #rangeestimation
Last edited: