Desert hunter
Full Member
Minuteman
Just a heads-up for those that use the superb LabRadar chronograph: Be careful what external battery pack you connect to the LR. Only some of them work well, and the latest high-tech batteries that automatically adjust between 5 Volt, 9 V and 12 V can actually damage your LR. [Best bet is probably to buy their battery and cable, listed on their web site.]
Backstory: Wanted a bigger battery pack to avoid being at the range and the battery runs out (because somebody forgot to charge it the night before....). Also did not like the older generation of Lithium Ion batteries that took many many hours to fully charge. You really had to charge them for a full day, or at least overnight. So did the research and found that the new generation of Graphene Batteries can be charged in under an hour, have long life (1000 plus charge/discharge cycles) and can handle high load devices that pull more power (more on this remarkable feature later on), and can do wireless charging of cell phones or tablets. All very convenient. Or so i thought!
Bought an Athors Graphene battery from Amazonia rated at 13,000 mAh. Big mistake! Plugged it in for one range seasion and it worked just fine, remaining battery charge barely came down by 15%, so probably enough capacity for 5 or 6 range sessions. Then got home, plugged it in and the mini USB power plug on the LR immediately started smoking, badly, smelling like burning PVC isolation. Pulled it out quickly, but the device was dead, it would not work with the old battery. Note that the fancy new Graphene battery worked fine for several hours and then promptly murdered my LR when it was sitting in my lap.
Contacted Labradar Canada who was very quick and very friendly, they sent a packing slip immediately, and i shipped it off their US distributor/repair center. First question from them was "what battery and cable were you using sir?" So i explained and sent a photo of the port specs (amps and voltages, see below). They came back within days saying "we have concluded that the battery you used damaged the Labradar" and they strongly recommended i stop using it and buy their battery, listed on their web site, which i did.
Best i can figure out (and i hope LabRadar will correct me if this is wrong): The new generation of fancy high power Lion batteries has the ability to supply more amps than the prior USB 1.0 and USB 2.0 standards (which were limited to 5 Volt), by raising the voltage to either 9V or 12V. The USB battery pack circuitry is supposed to autodetect what is needed, but when this goes wrong, it switches up the voltage from 5V to 9V (almost doubling it), and then you see a lot of smoke! [USB was supposed to be a universal standard, but it seems that has now been badly bastardized...]
My advice is to avoid batteries that display things like this:

Note the reference to 9 V and 12 V. My understanding is that these batteries are NOT compatible with the LabRadar. It should look like this (their battery):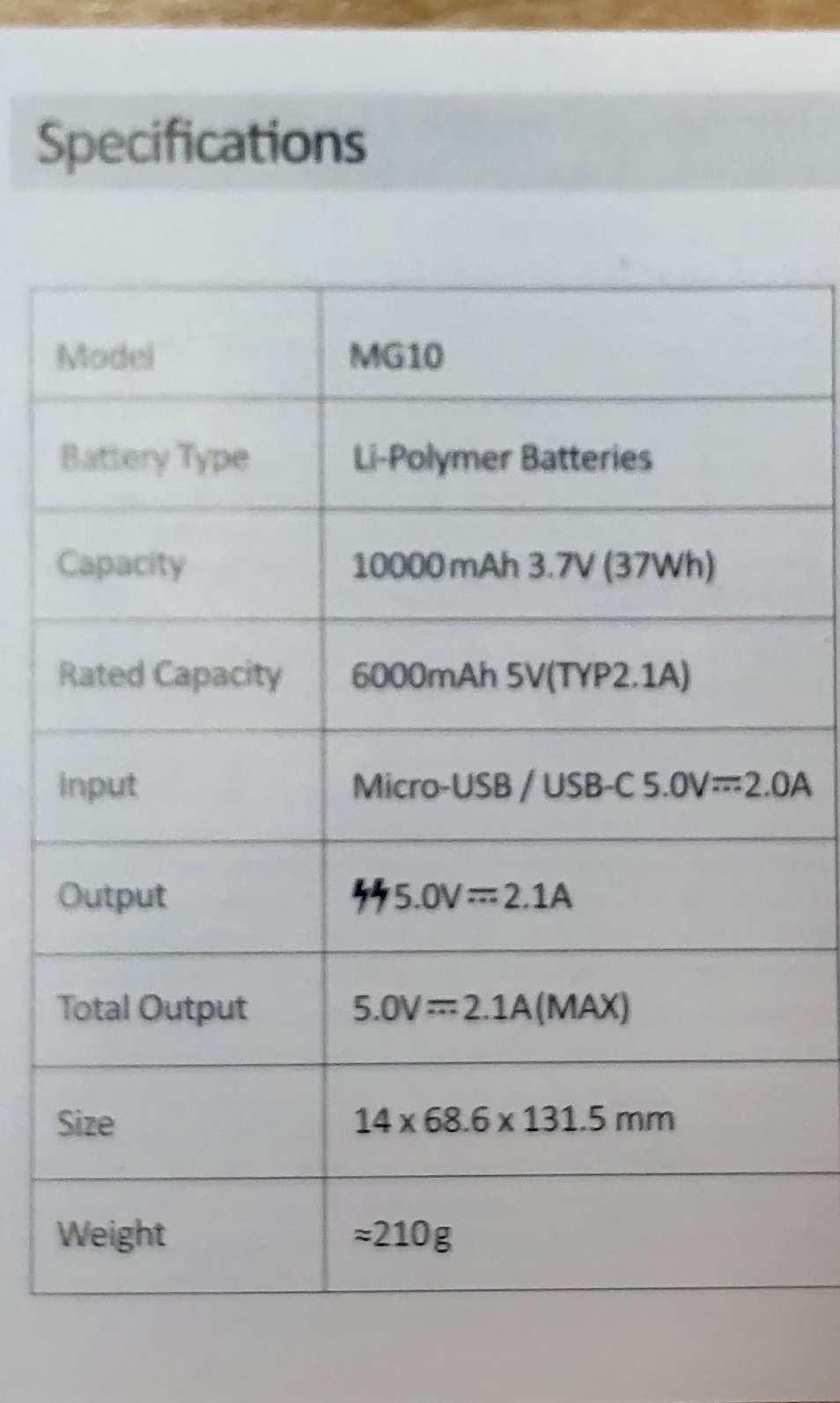 Important part is "Output: 5 V / 2.1A". Note there is no reference to 9 V or 12 V. Even with these specs, there is no guarantee that any random made in China battery will work properly (too weak, too much volt drop, bad or dirty contacts, long thin cable). Manual is also explicitly calling for 5 Volt: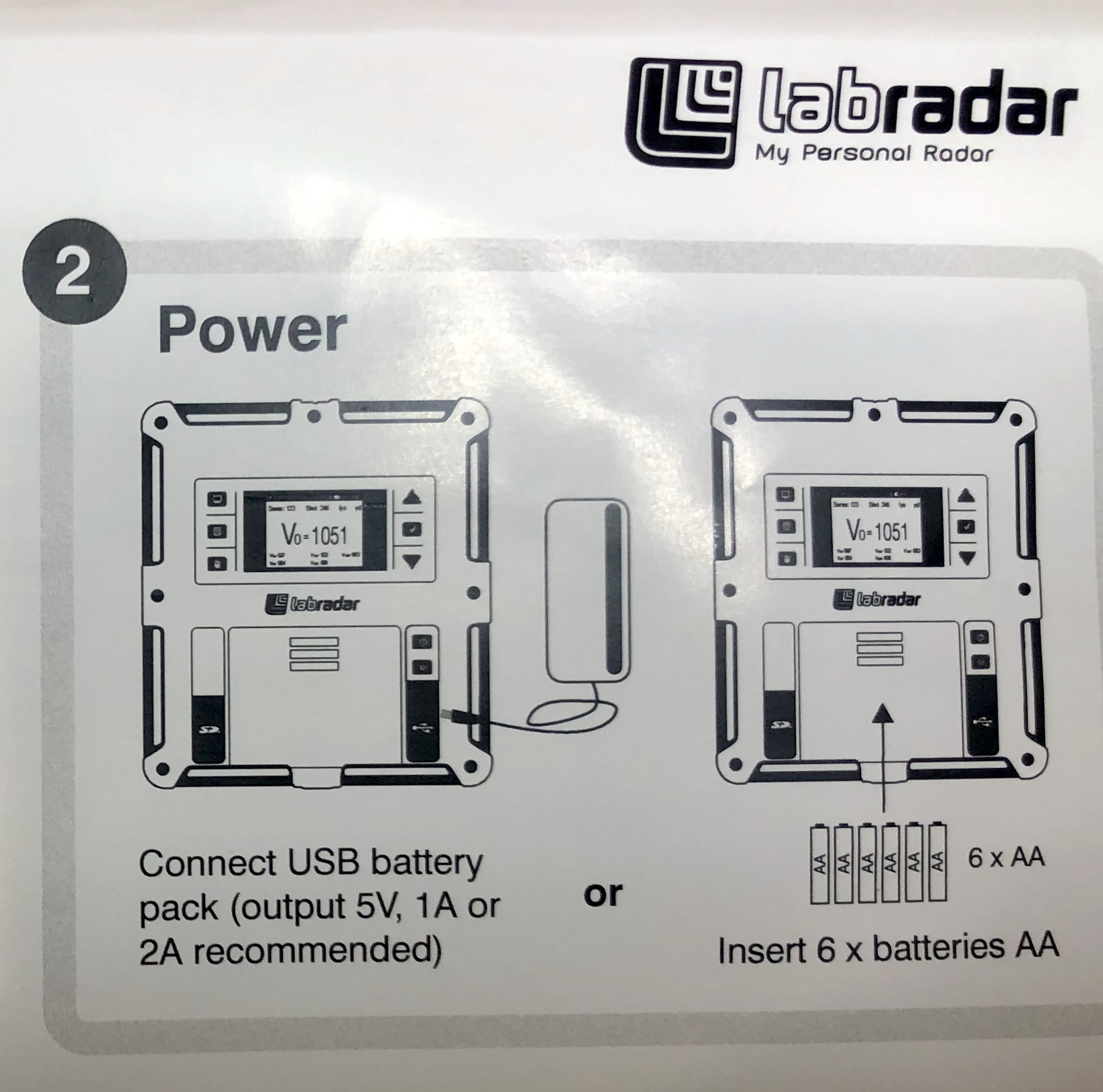 They also supply a short thick cable (0.105"OD), and a way to mount the battery on the side of the LR with a special high grip Velcro-like strip. Their email also suggested staying away from inferior cables (presumably long thin cables that cause a high voltage drop). The battery manual also explicitly states that you should not attach the battery to the front panel where the AA battery panel and screen is. Not sure why, maybe they worry about heat generation. [Edit: Folks also report that the blast wave from an aggressive muzzle brake can blow the battery door off, and it is not good for the less than robustly designed mini USB female plug to have a heavy battery dangling from it.]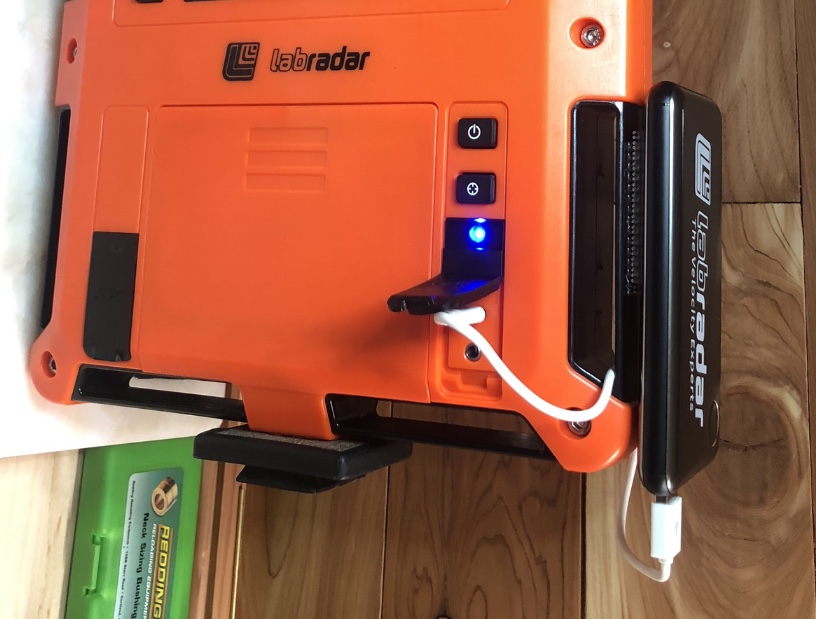 Best bet: Buy their battery and cable, and mount it the way they tell you to do it. Not sure why i resisted doing that originally....
Last edited: