Have 11 used Cleveland coolant thru 29/64" slow twist drills in various lengths. The shorter ones in the pics had the shank cut off, so the stamp and size are missing.
$10 each shipped, $50 shipped for all.
Yuasa 550-015 Air Accudex vertical / horizontal indexer w/ 10" T-slot table. Table can be removed and replaced with an 8" adjust-tru type chuck (not included). Electronic relay controls the air cylinder for the indexing operation; could easily be wired into a CNC mill or operated by hand with an in-line switch (included). 7.5* minimum indexing angle. Can send pics of the spec sheet to anyone interested. Recently took it apart, cleaned and lubricated, replaced a spring, everything works as it should.
$900 + shipping / freight, FTF in central MN, or possibly delivery if not too far away.
Buck 2154 A8 15" 3 jaw Chuck (4" thru hole) mounted on a 20" diameter steel plate for use in a vertical machining center or mill, can be removed for use on a lathe. Comes with 3 sets of jaws, 2 jaw stop / work stops, T wrench and lifting eye. Chuck is clean, operates smoothly and easily.
$2400 + freight, FTF in central MN or possibly delivery can be worked out.
Listed elsewhere. Thanks for your interest.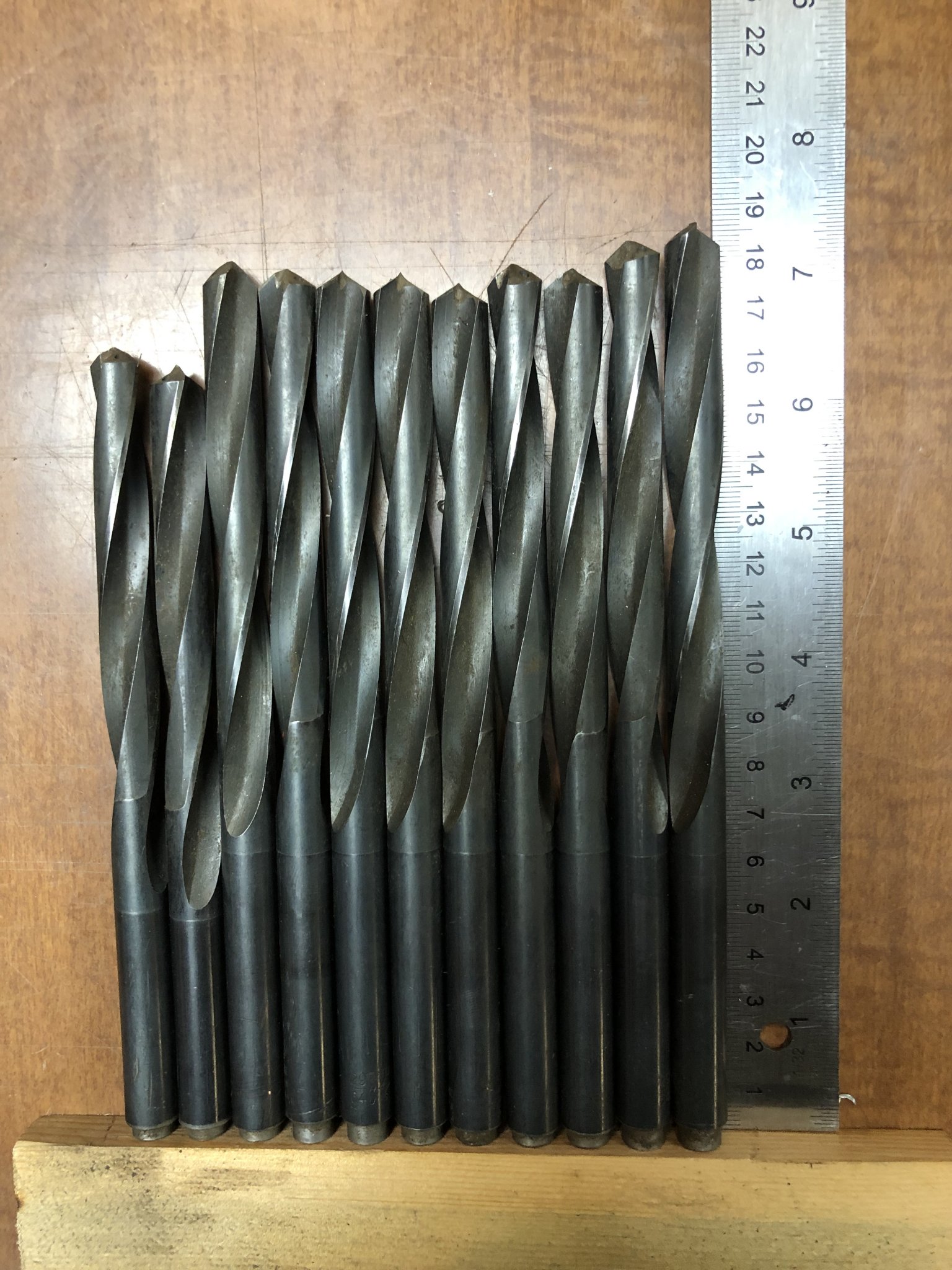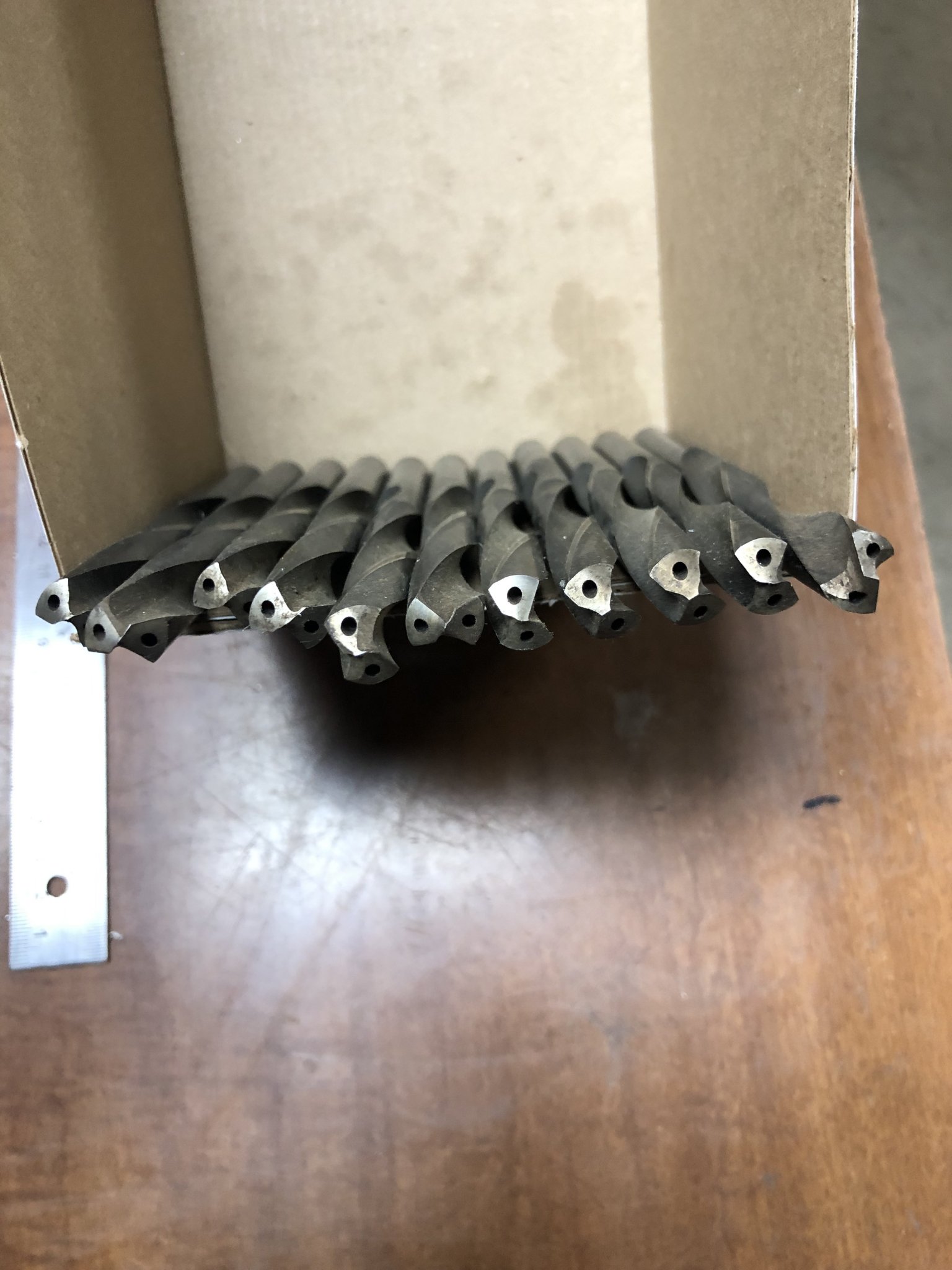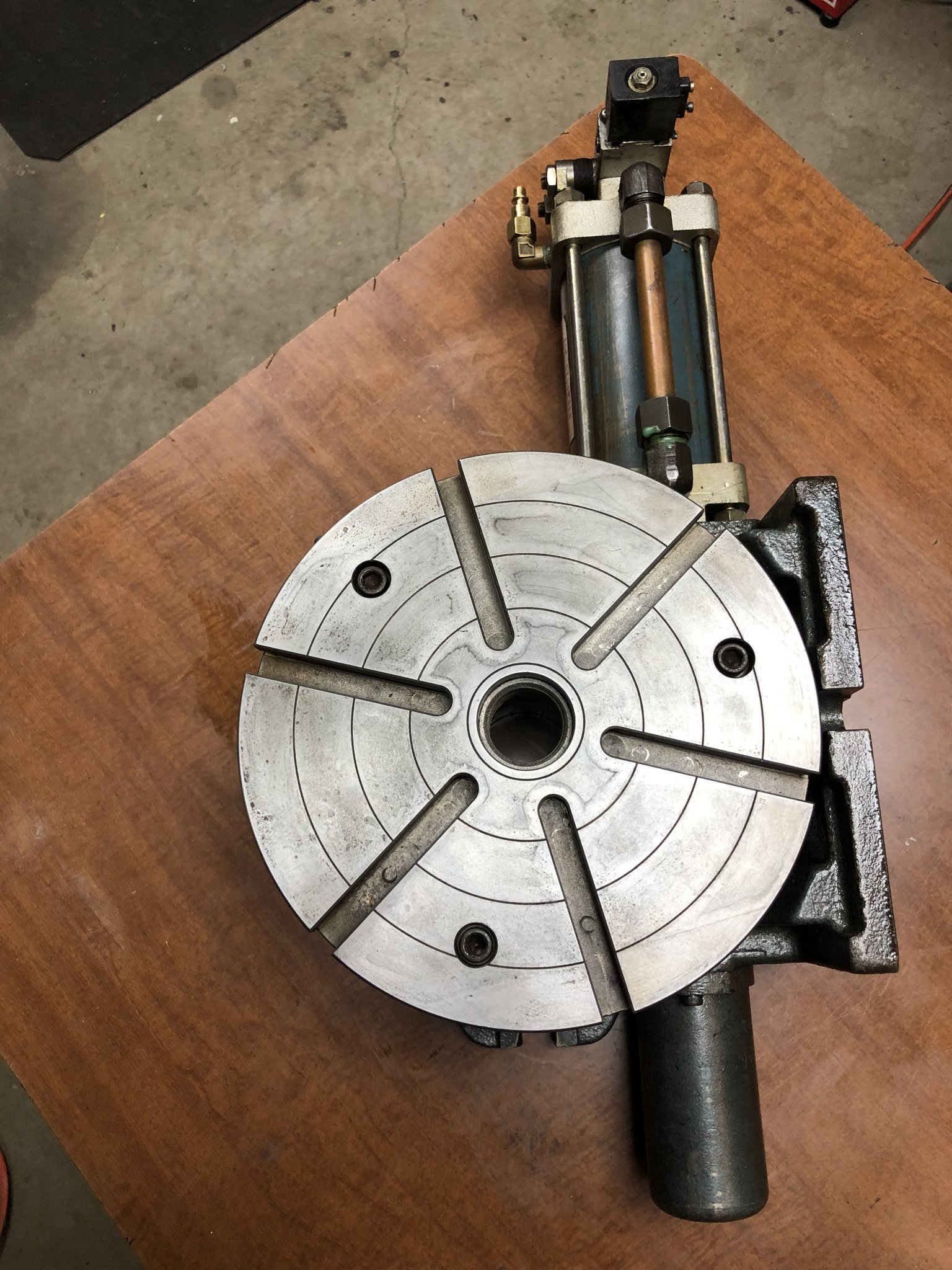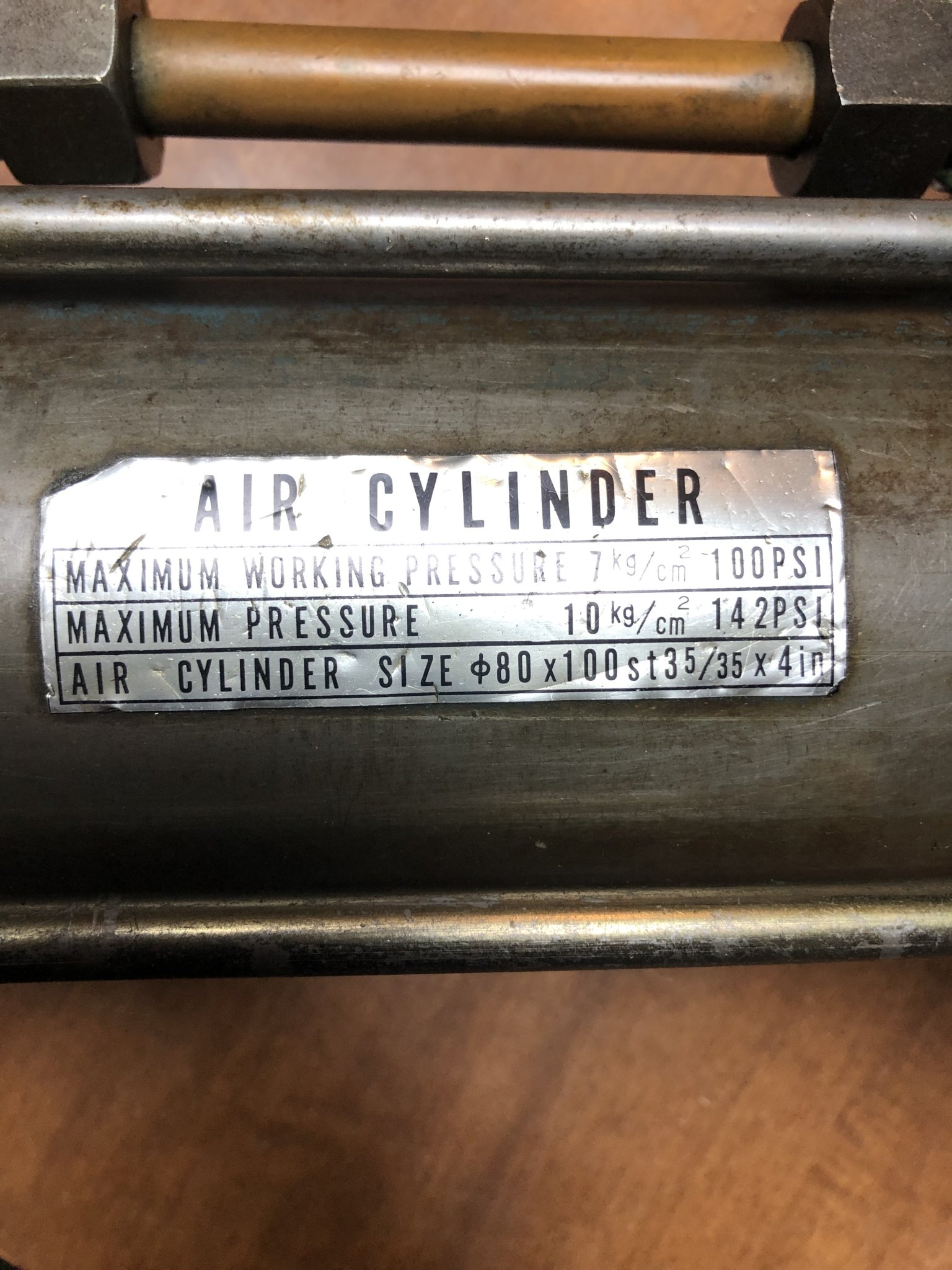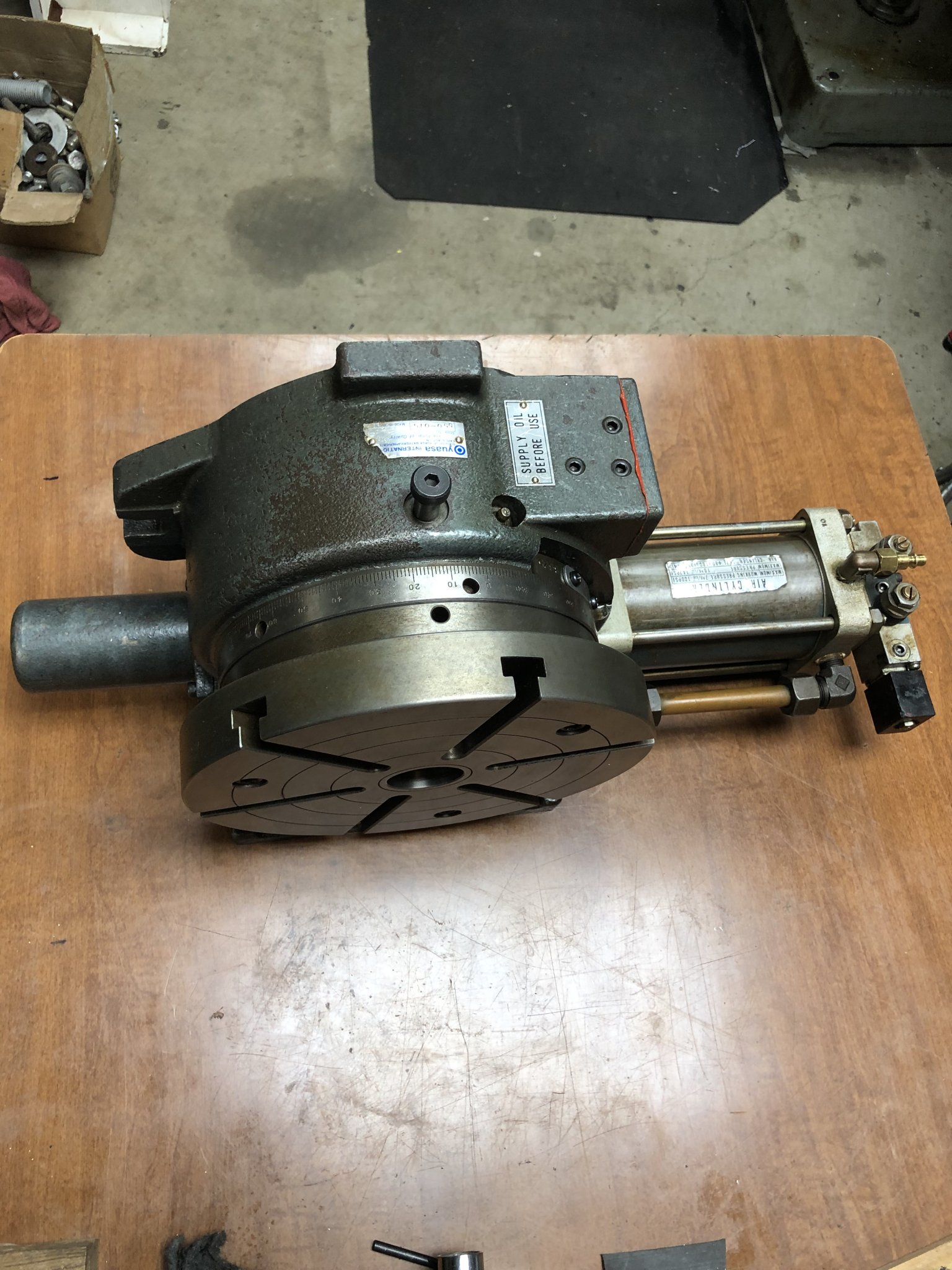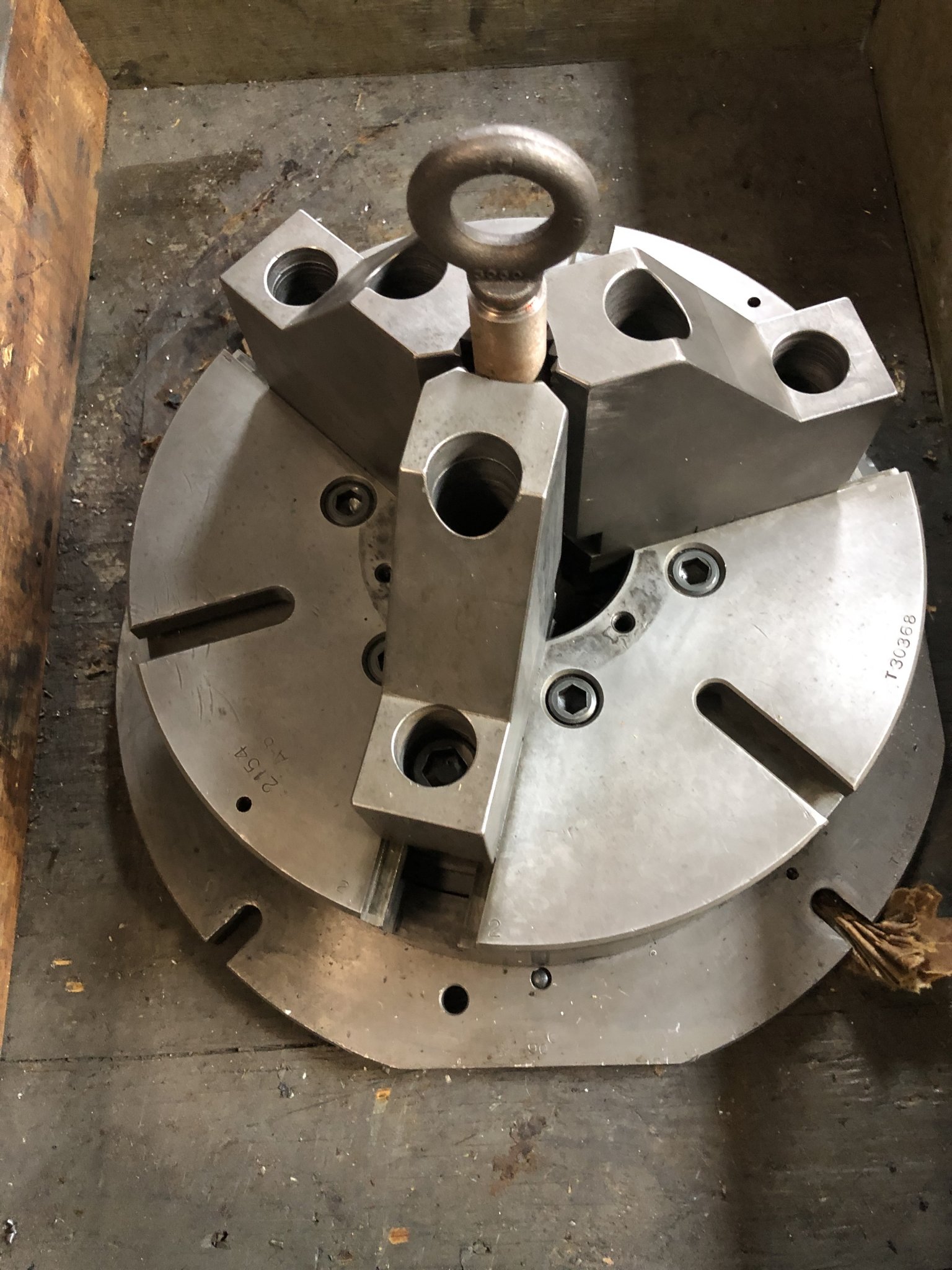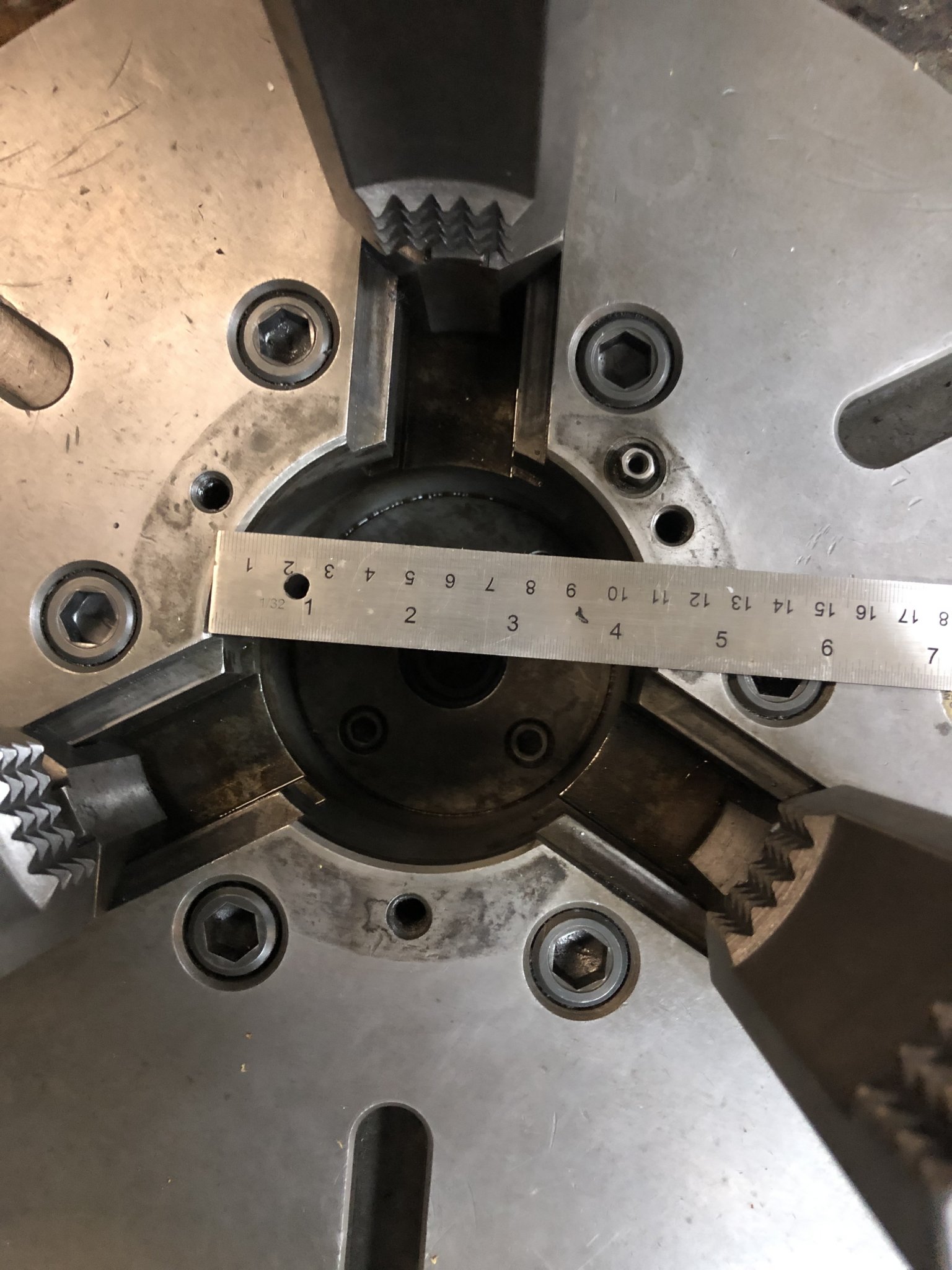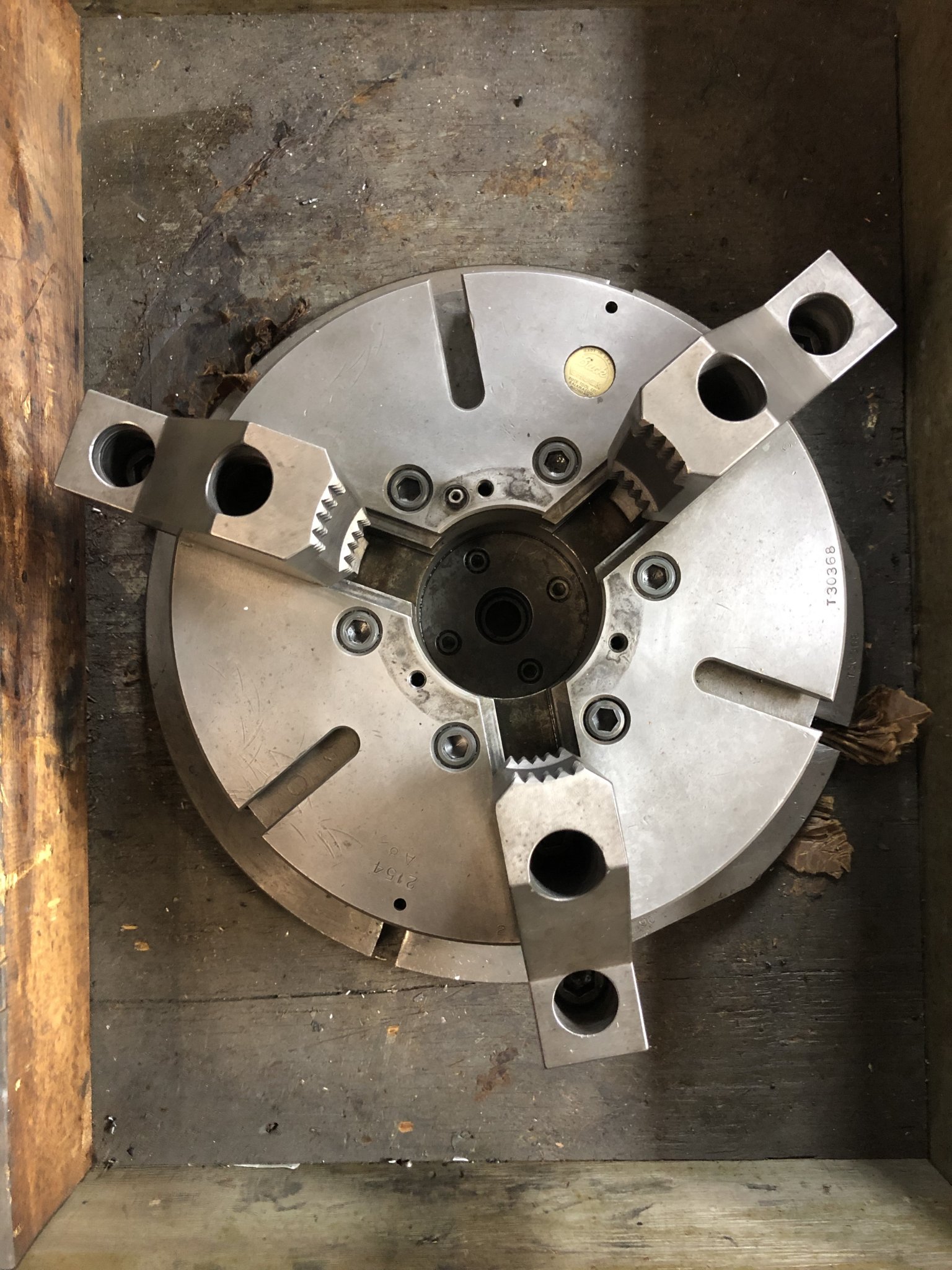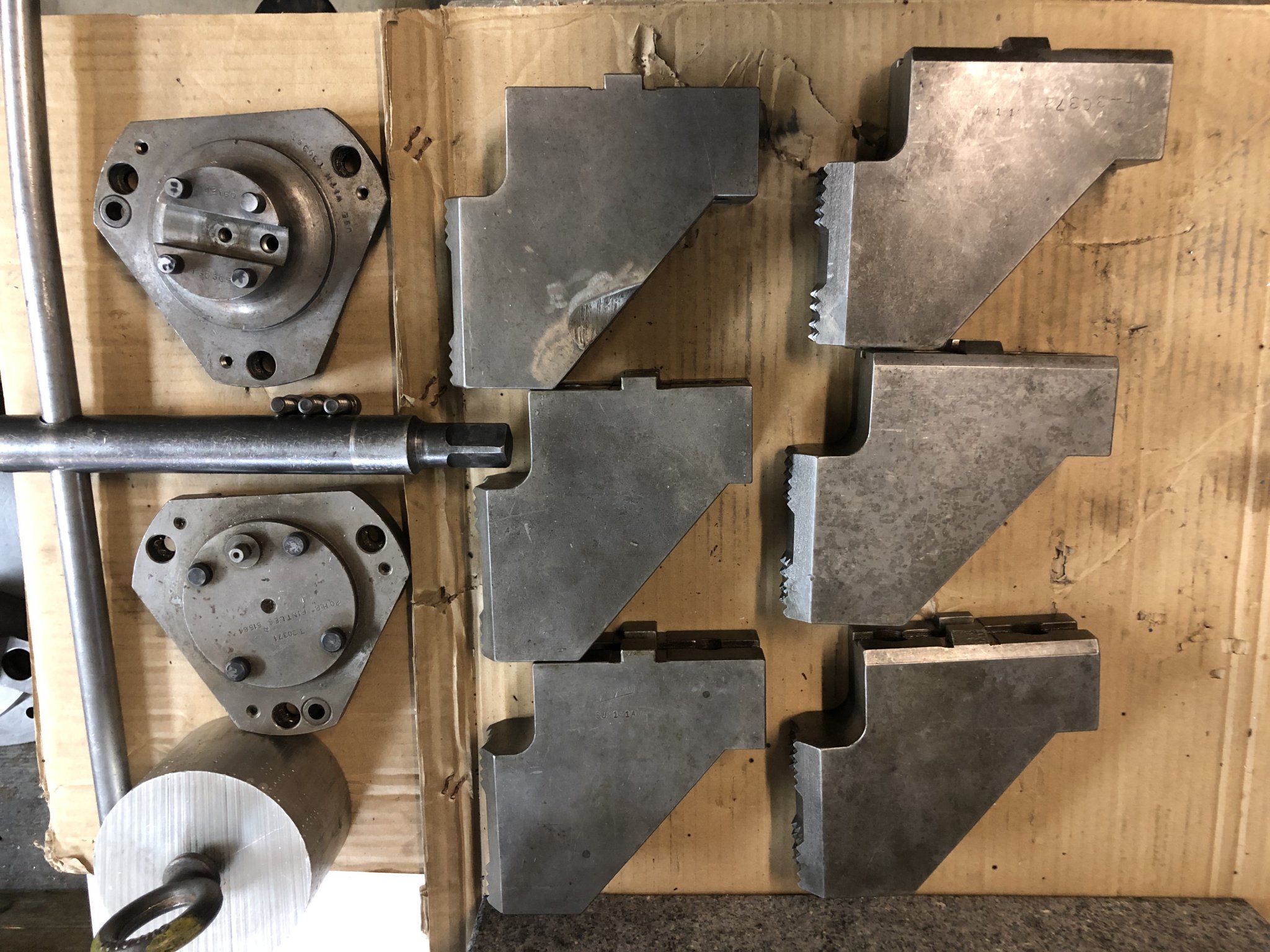 Last edited: