Sergeant
Full Member
Minuteman
New products 2020 – If at Shot, please stop by and take a look at the MCS Booth#20005
PRS-TCS ( Tunable Competition Stock )
The new PRS-TCS was developed exclusively for precision rifle competitions. It was designed from the ground
up with the ultimate goal of creating a fully weight-tunable stock to achieve the perfect balanced competition
rifle while using a wide range of barreled action combinations. The PRS-TCS is loaded with standard out-of-the
box-options not found on other stocks. Standard configuration of the
PRS-TCS
with the supplied weights is 5 lb 9oz.
A weight of 8 lb 11 oz can be achieved with the optional steel rail and by adding additional weights. The action
area of this stock is lowered so there is no need for a port or side release cut to fit most actions. It is designed for
all Remington-based right or left hand short actions only. This is a base model with more options to come in the
near future. Full specs and details available soon on the web page.
Please stop the booth at the shot show for full details and specs, also we have some of the new PRS-TCS stocks in
the Defiance booth # 1644 and the GAP #20005, Thank all you guys from the hide very much for all your support over
years. With out you guys we would not be where we are at and growing every year. We strive hard every year to
improve on our designs and products.
Standard Base Model Specs
• Full carbon fiber shell
• MCS-DBM mini chassis plus mag
• Weight-tunable 2 way butt 13" to 14.5" lop
• Weight Tunable Area 419/MCS Arca rail .
• Adjustable Cheek
• True molded-in barrel channel, up to a 1.25" straight barrel
• Ambidextrous thumb shelves
• Low profile fore end and action area, no loading port or bolt release cuts need on most actions
• 3 rear flush cups

True molded-in barrel channel, upto a 1.25" straight

Forend designed for very low profile. Keeps center of bore as low as possible.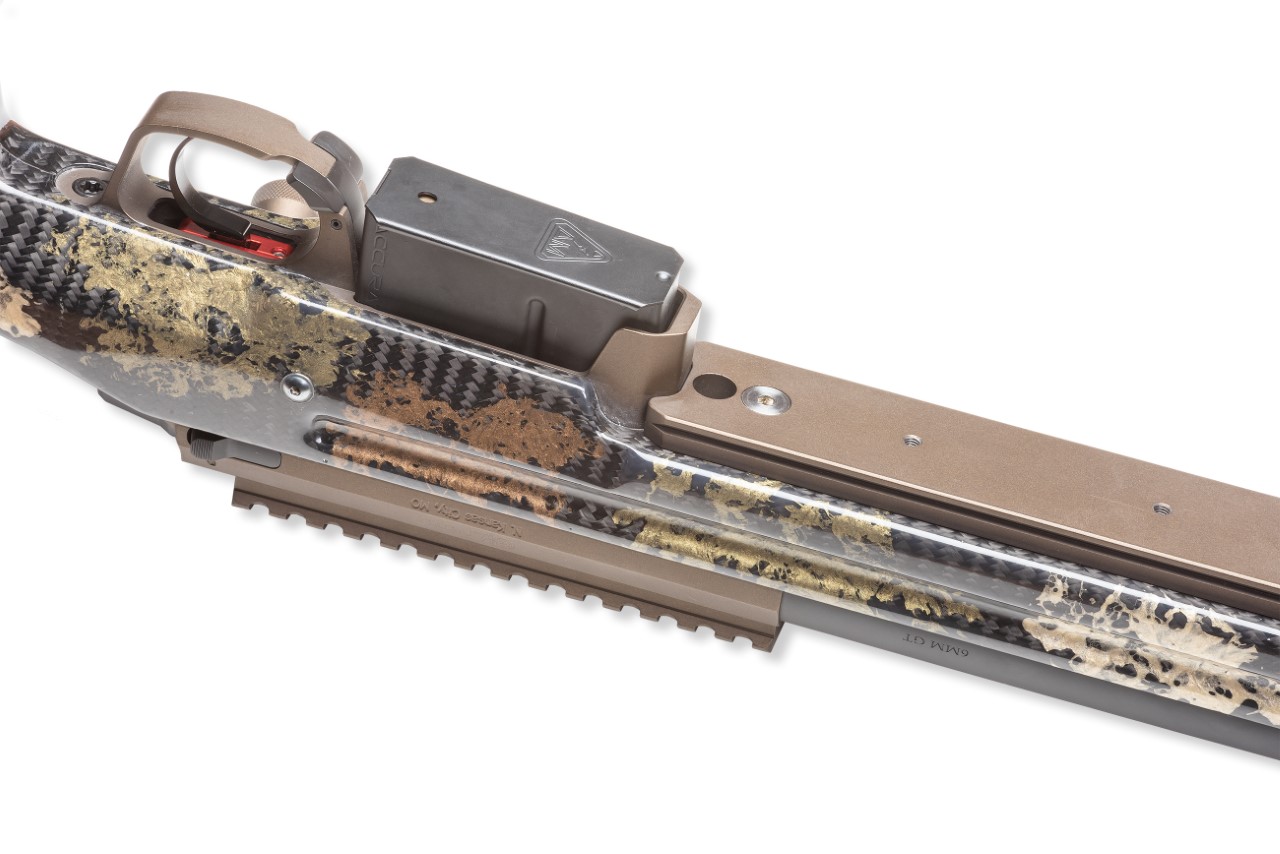 Weight tunable 2-way adjustable butt system.
Comes standard with 1 10-oz balance weight. The base system without
the balance weight adds about 18 oz to the base stock. Depending on LOP, optional additional weights can be added for a
max rear weight of about 2 lbs 12 ounces. To accommodate the extra stress put on the stock by the tunable weight
system, the butt section of the stock is over engineered with a full wrap around shell.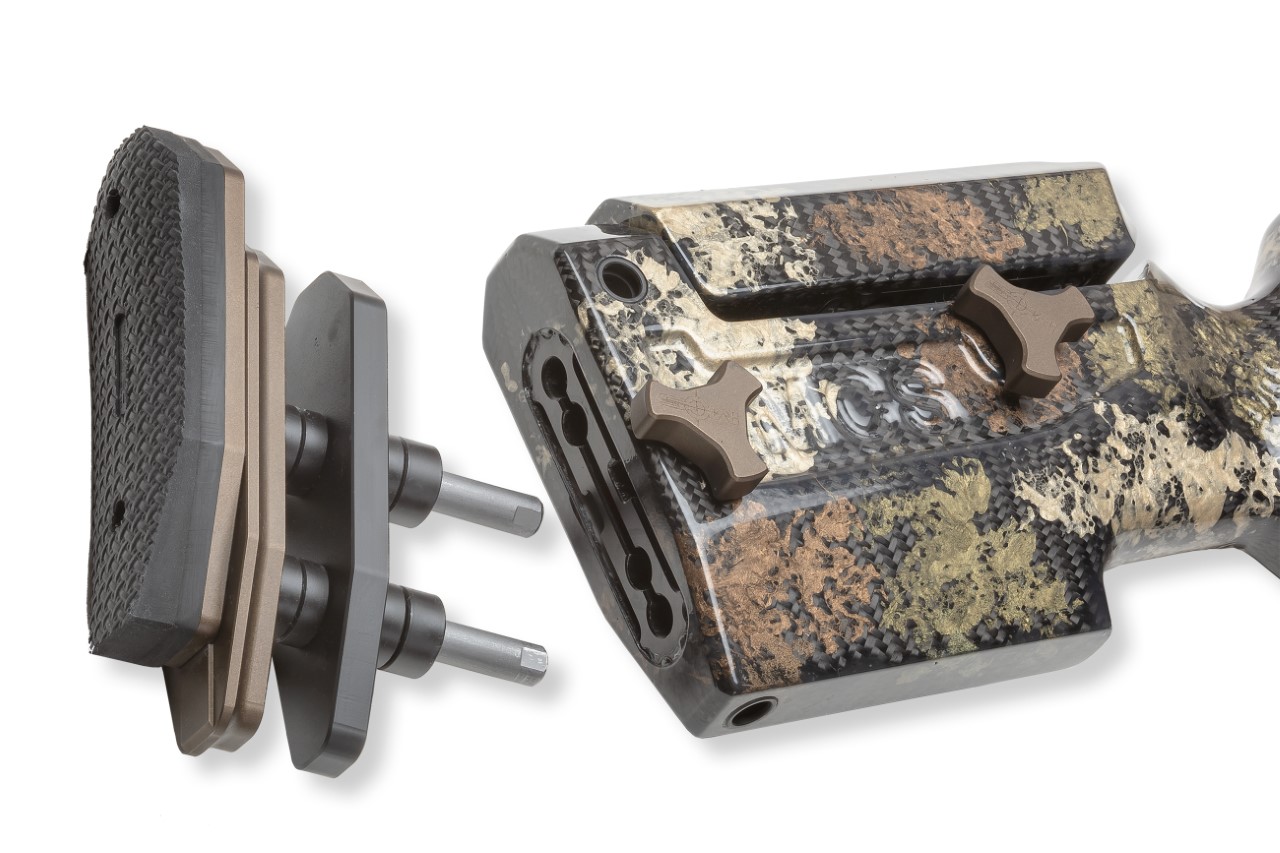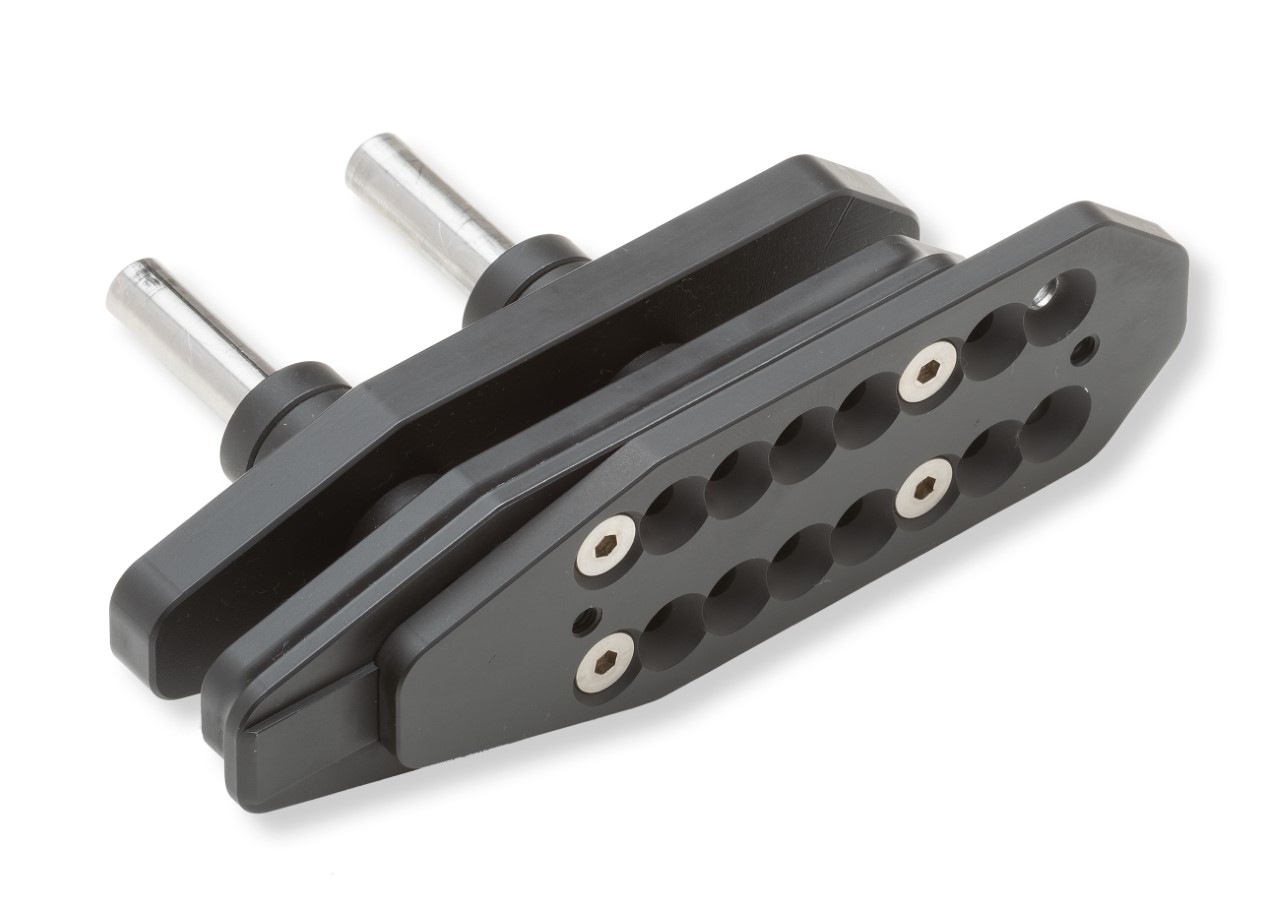 Weight-tunable
Area 419/MCS
Arca rail system. Comes standard in aluminum with one 2.9 ounce weight.
Rail is designed for weight to be moved front to back to achieve perfect balance. Optional steel version also
available. Both rails will hold a maximum of five weights which allows up to a total of 2lbs 2ounces to
be added to the fore end of the stock depending on options.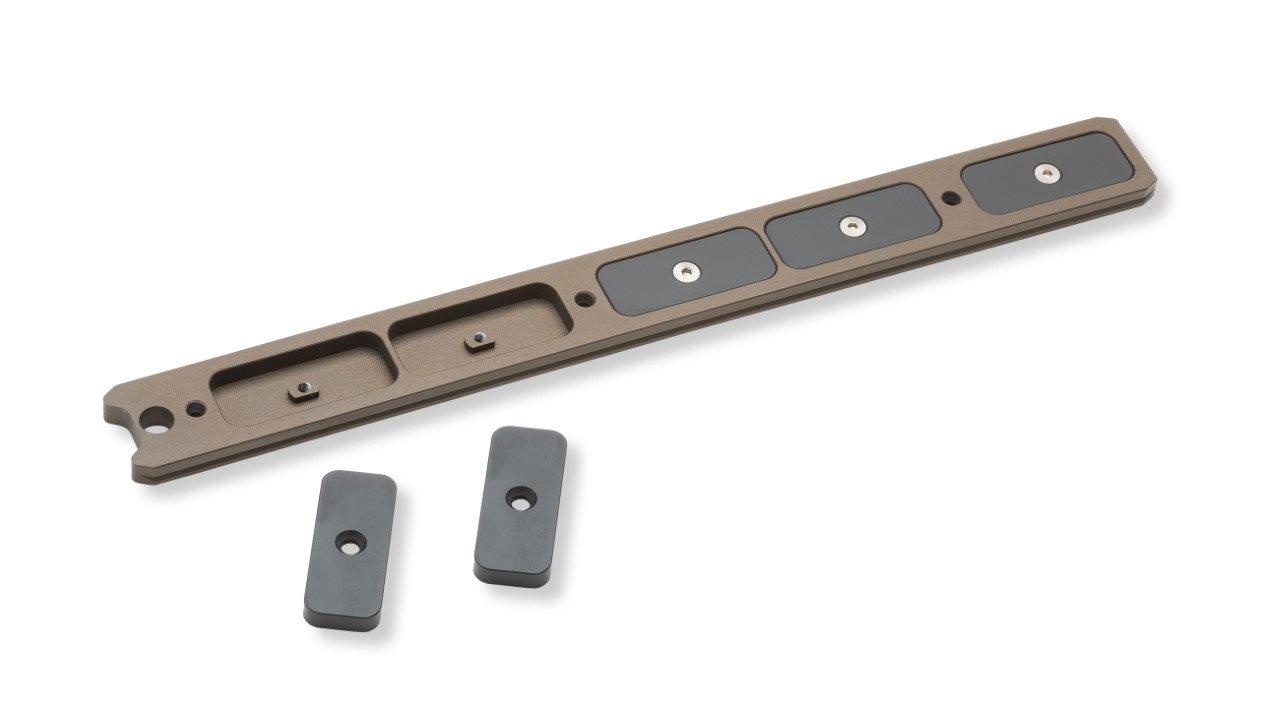 One new option developed for the PRS-TCS is the
Sikes Clutch
, designed by team
shooter and RET US Army SF sniper
Bryan Sikes. The Clutch aids in the rifle control by having a
front post to help manage recoil & have a consistent hold for your rifle. With 5 available positions
you can quickly and easily place the Clutch in your desired location and remove it when not
needed. The holes also double as convenient flush cups to maximize the available real estate
on your stock.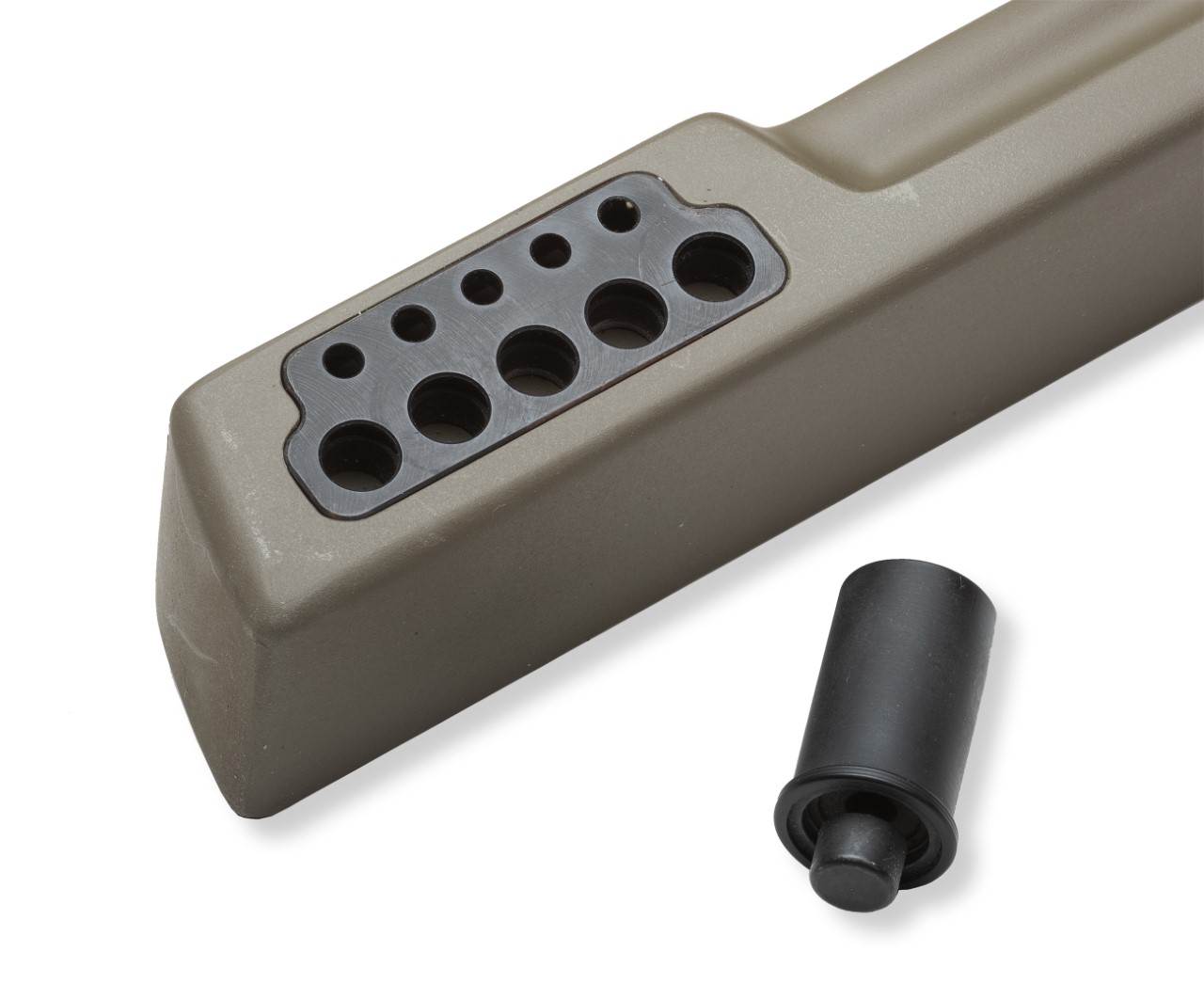 MCS-CS 10/22
The MCS-CS 10-22 was designed with the same built-in features as the standard MCS-CS. A compact
platform and a quickly deployable butt system make it the perfect stowable truck gun. An added
feature of the CS 10-22 is a smaller than standard grip. This grip, along with an lop of 10.25" to 13.5",
makes it ideal for the youth shooter. Designed for the factory 10-22 and most after-market custom
actions.

MCS-CP ( competition pistol )
The MCS-CP was designed in a joint venture with Vapor Trail Bullets to be a long range
hunting/competition pistol platform. This stock will accept any Remington-based 700 short
or XP-100/Seven based action and barrels up to 1.25" straight.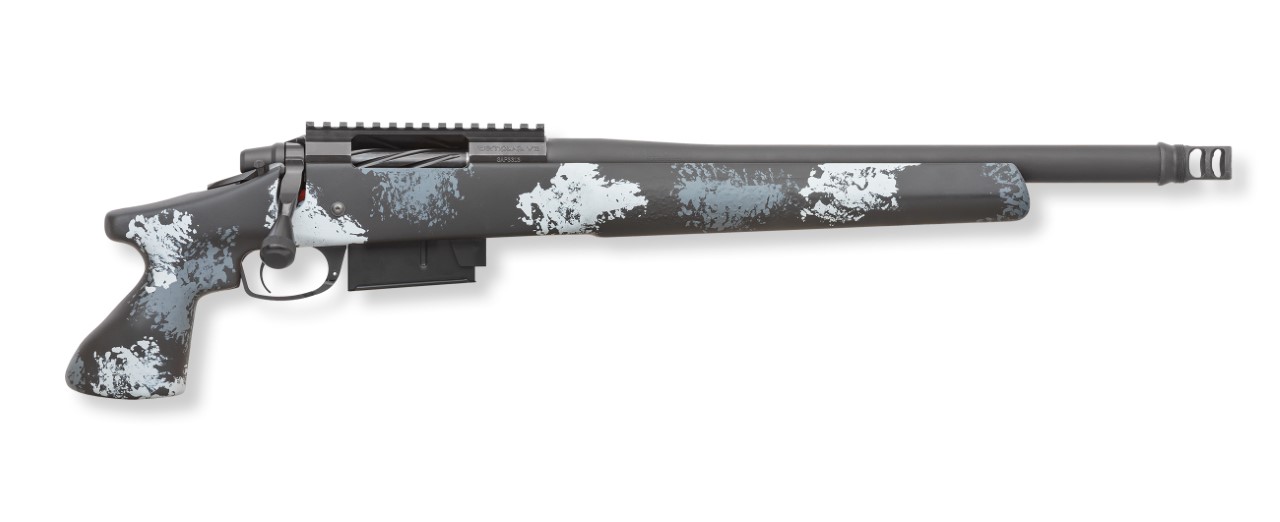 Last edited: