Gunny Sergeant
Full Member
Minuteman
Supporter+
Jan 16, 2010
6,611
3,562
44
There has been a bit of chatter lately about 22lr barrel length, and it's affect on precision. So I thought I would give my $0.02 and a little data as an example to support my thoughts. This will come as no big surprise to anyone who knows me or has been forced to listen to me talk about what I prefer in a 22lr rifle built for precision. I also freely admit that I am not trying to claim this is something I came up with. It's just something that I have found to hold true based on my personal experiences chasing the 22lr precision dragon.
*I say precision because I firmly believe that in order to have accuracy you have to start with precision, and precision is a result of consistency.
That being said IMO one of the biggest variables in both precision and accuracy with 22lr is ammo. As everyone knows rimfire ammo isn't as easily manipulated as centerfire, meaning most of us do not load our own. Therefore we are at the mercy of the quality of ammo that we can purchase. There are ways of dealing with this. With a few examples being buying high quality ammo from a known good brand. Testing that ammo in your specific barrel to see which lot does the best. Sorting the ammo visually based on defects, but most premium ammo doesn't show much if any visual defects. Tuning the barrel harmonics with weights to a specific ammo.
All of these can be very effective and I have tested & employed every one. But each have given varied results in different barrels, some barrels responded well to one method where others needed a different approach to net a noticable improvement on target. Which is all fine.
But here is the rub for me: I have owned many very high end rifles built by the best in the industry using the best components available and over many years of testing I have found only 1 thing that seems to always translate into better precision across a wide variety of ammo vs all the other. To me that's the key, "across a wide variety of ammo". It is barrel length.
Yes trying different ammo, lot testing, & tuners works for any barrel length but it's all very ammo specific.
Over the years I have built rifles with 18" up to 27" barrels and they all have been shooters. But I have found the shorter barrels are more sensitive to ammo selection, have higher ES & SD over the chronograph, and generally do not produce the very best precision (keep in mind I'm talking a very small difference, but a difference none the less).
I wanted to present this little bit of data to maybe generate a conversation and some thoughts on the subject. I welcome and appreciate others opinions and findings. If you think I'm full of shit, then let's talk about that. My whole reason for ever posting this or most anything here on the Hide is to learn and maybe pass on a little info too.
On to it:
The rifle used for this "test" is a Vudoo 360, with a VGW installed Benchmark 3 groove, 1-15t, 26", non threaded, Ravage chamber, in a Bravo chassis, and a Trigger tech Diamond.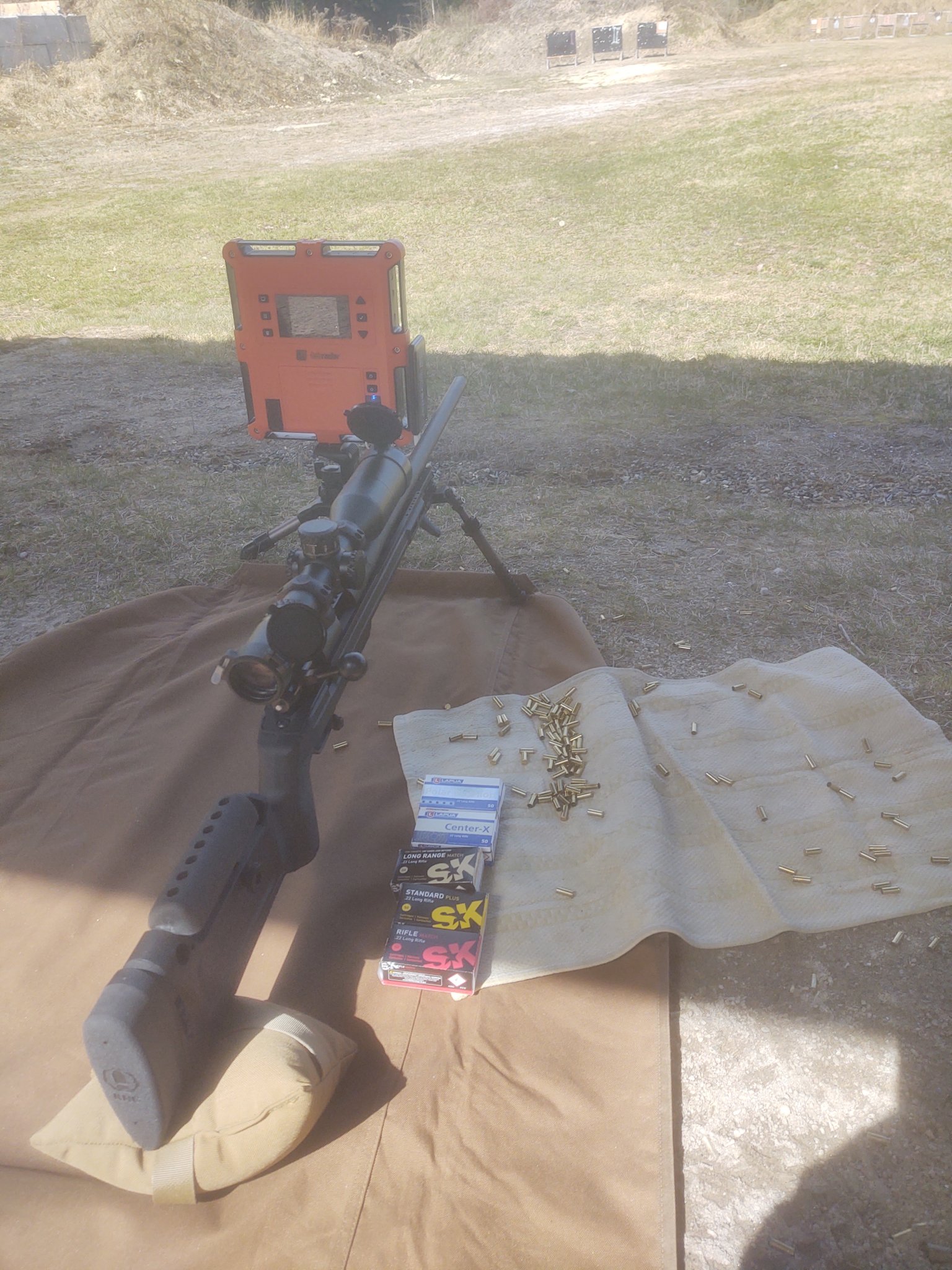 The conditions were as followed: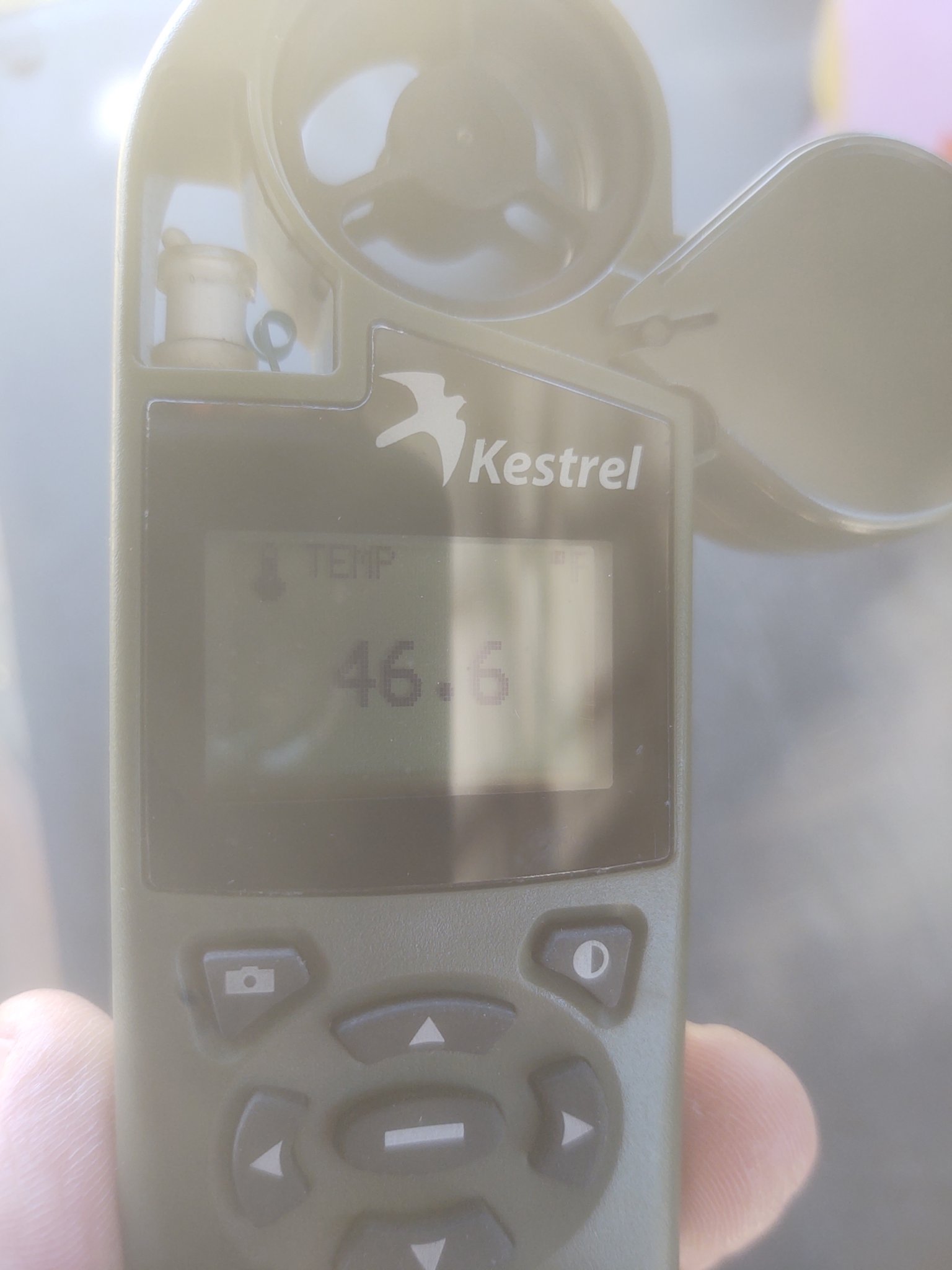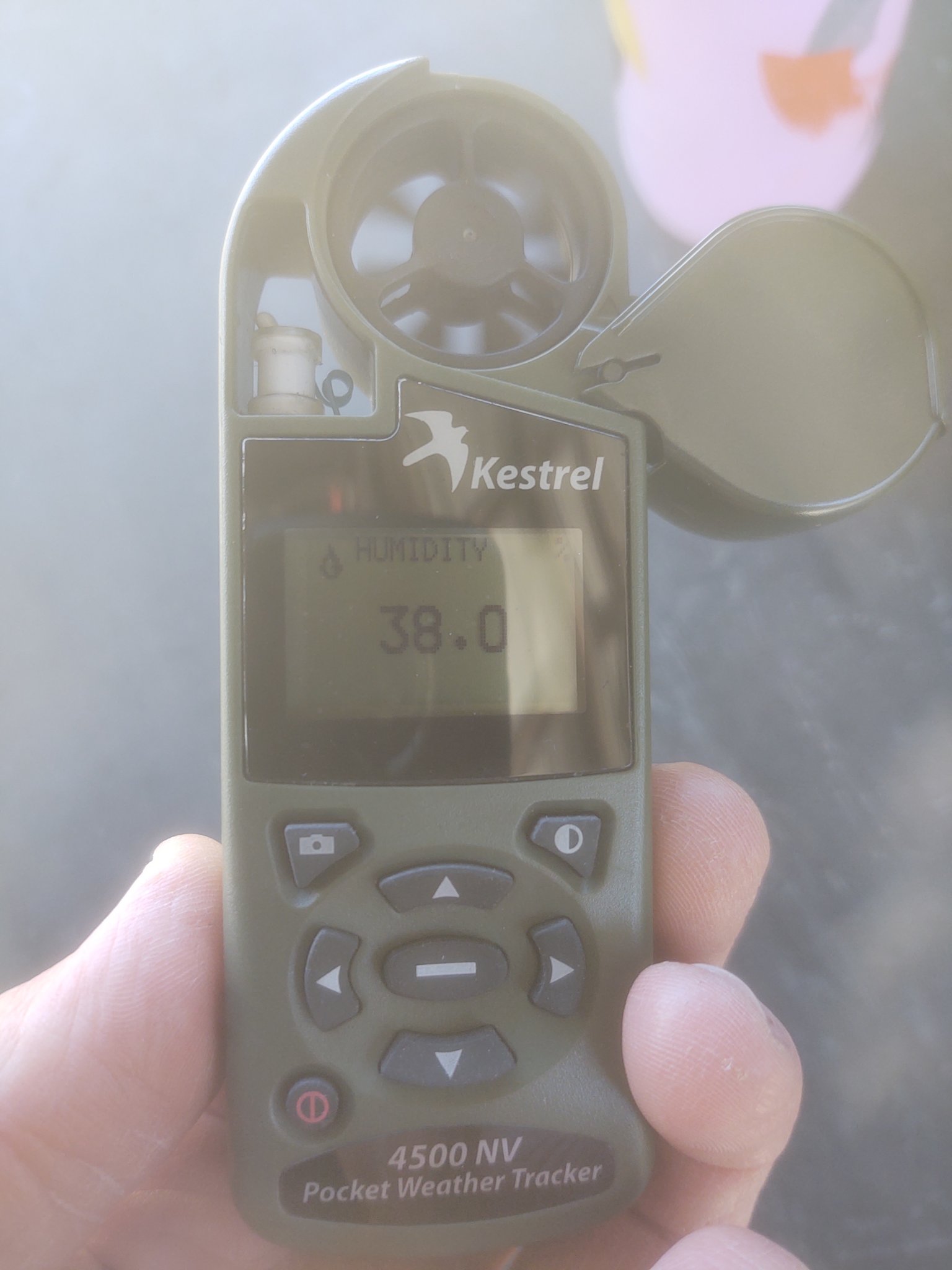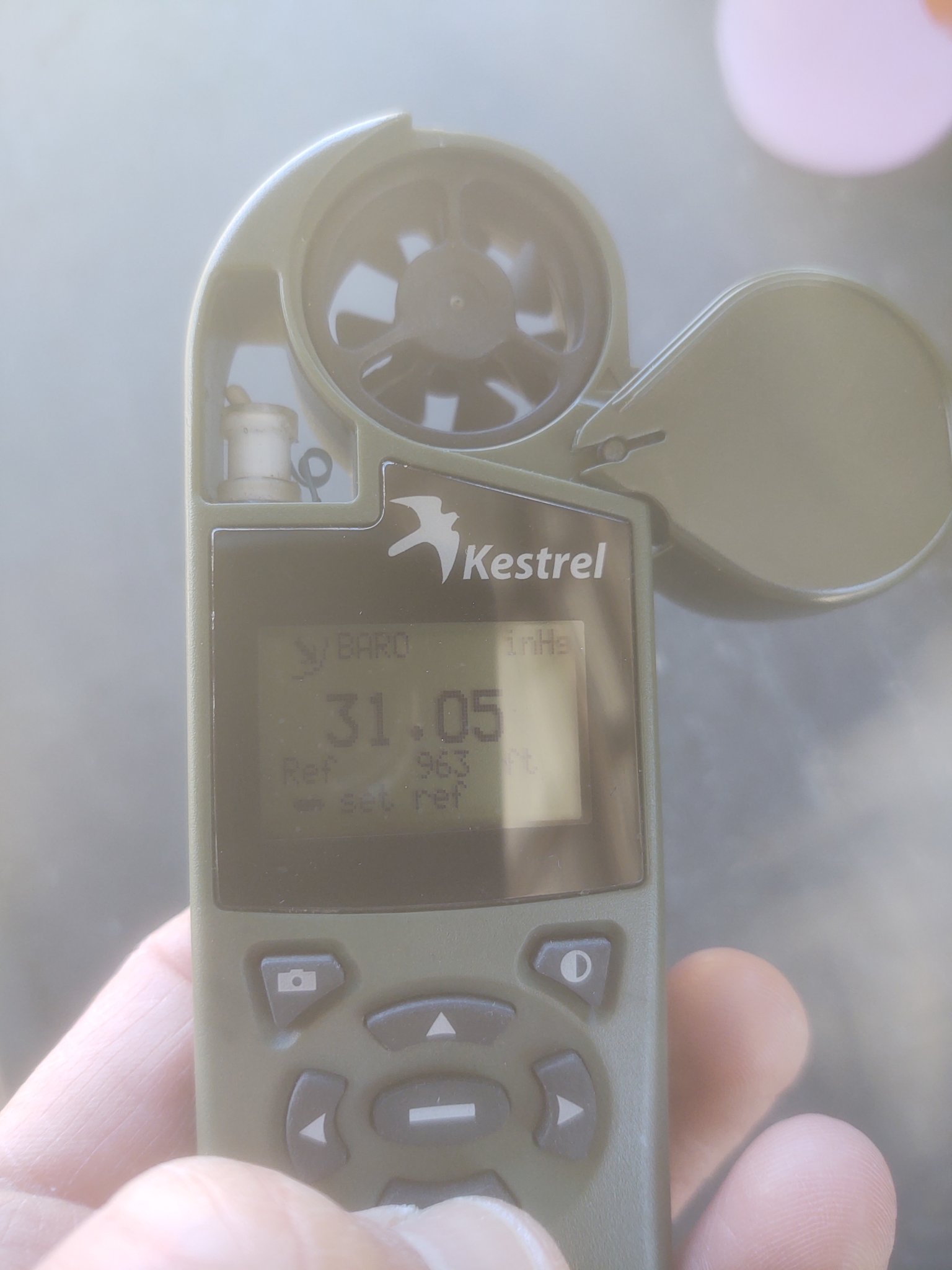 Everything was shot within about 20 minutes, so the conditions were all the same. The ammo and rifle were at ambient temp. The rifle and chronograph were set up and tested for reliability and not moved during the test. The ammo was random lots of which I have never chronographed before. The bore was fouled but not seasoned for the ammo before the test. Each pic represents 10 rounds fired from 1 magazine at a fairly quick pace. I limited it to 10 rounds each due to ammo availability issues, but it's a generally accepted sample size. I did have 2 different lots of Lapua Center X with me so I tested both.
First up is 2 different lots of Lapua Center X: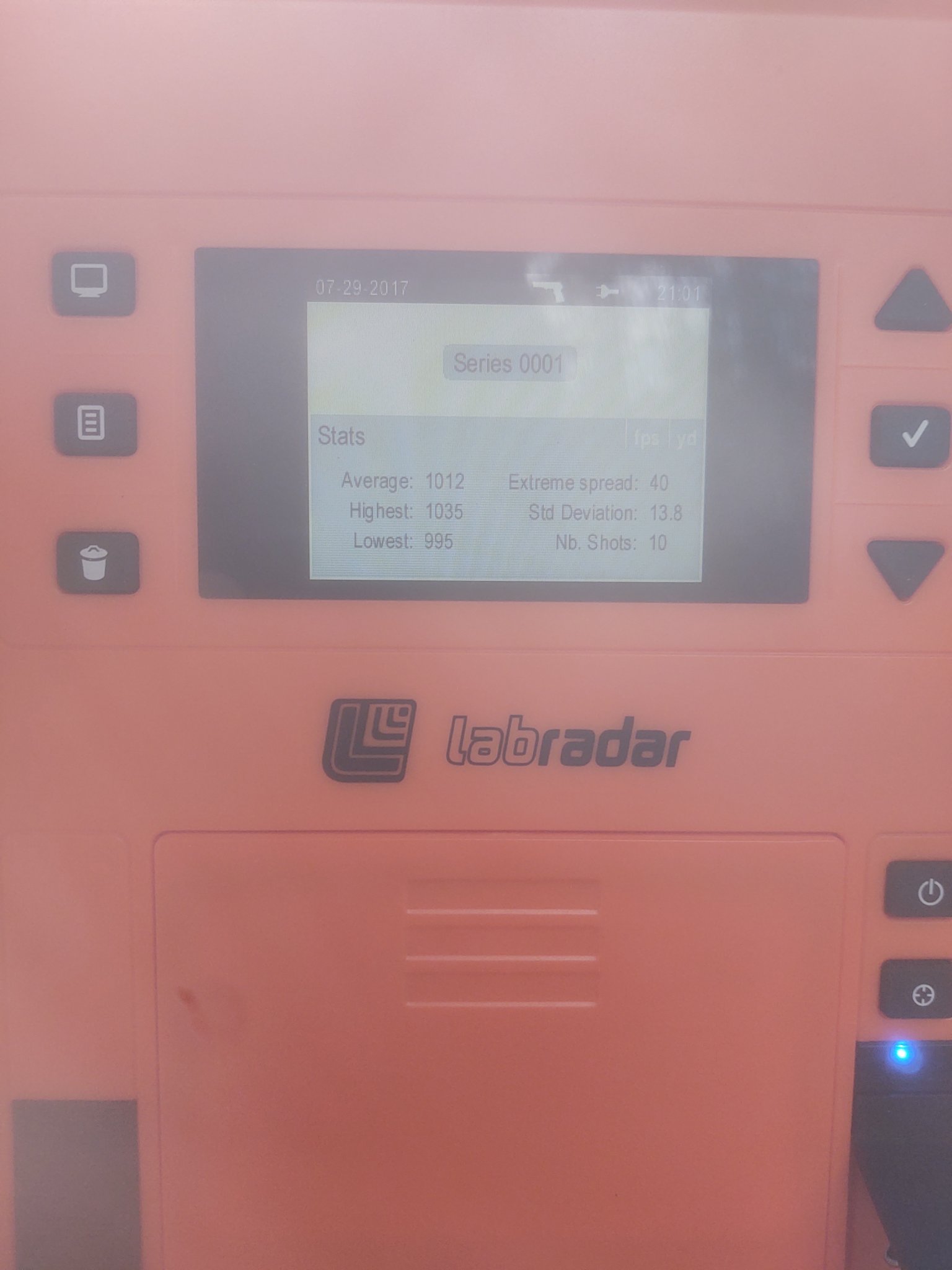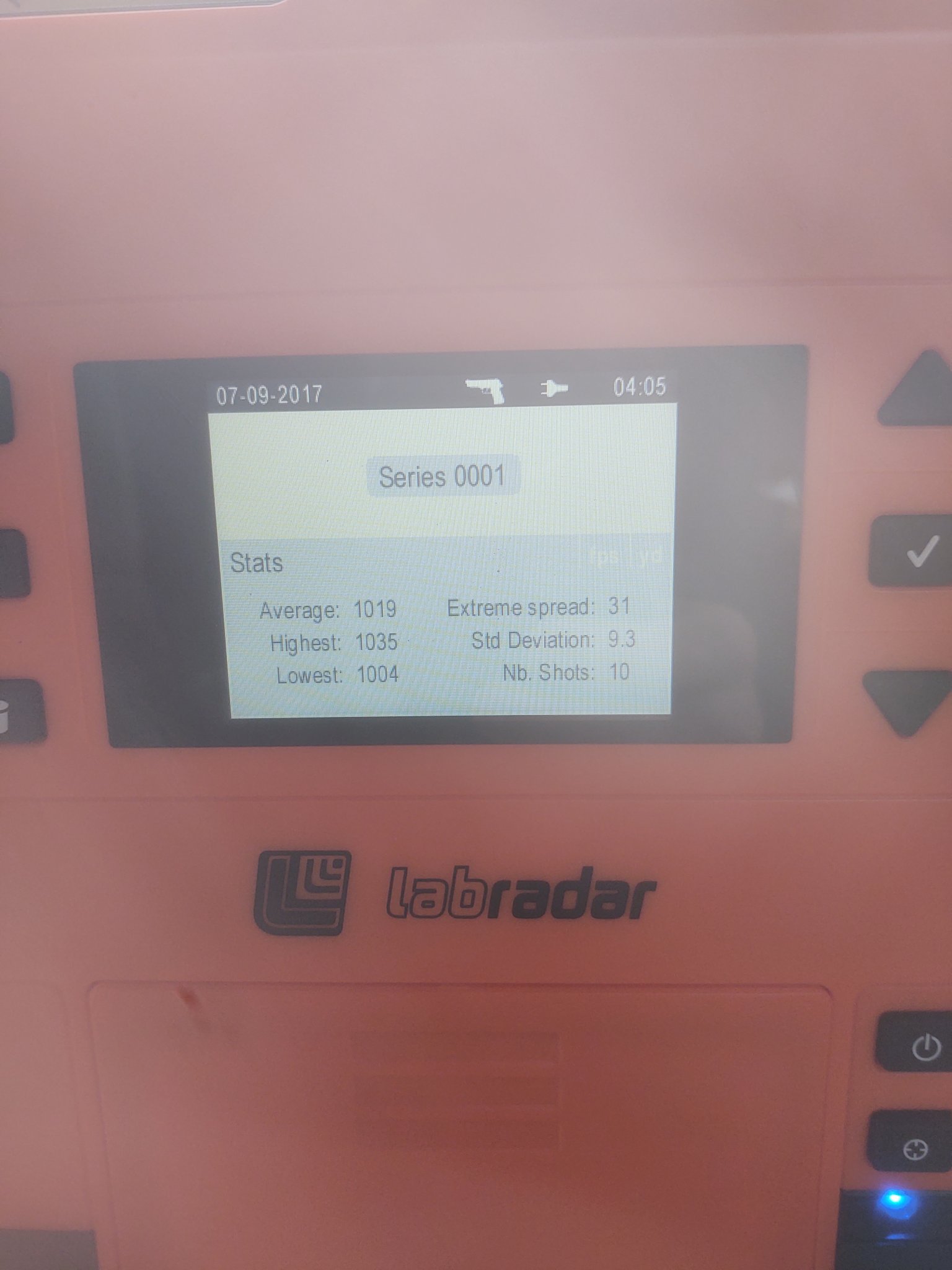 Lapua Polar: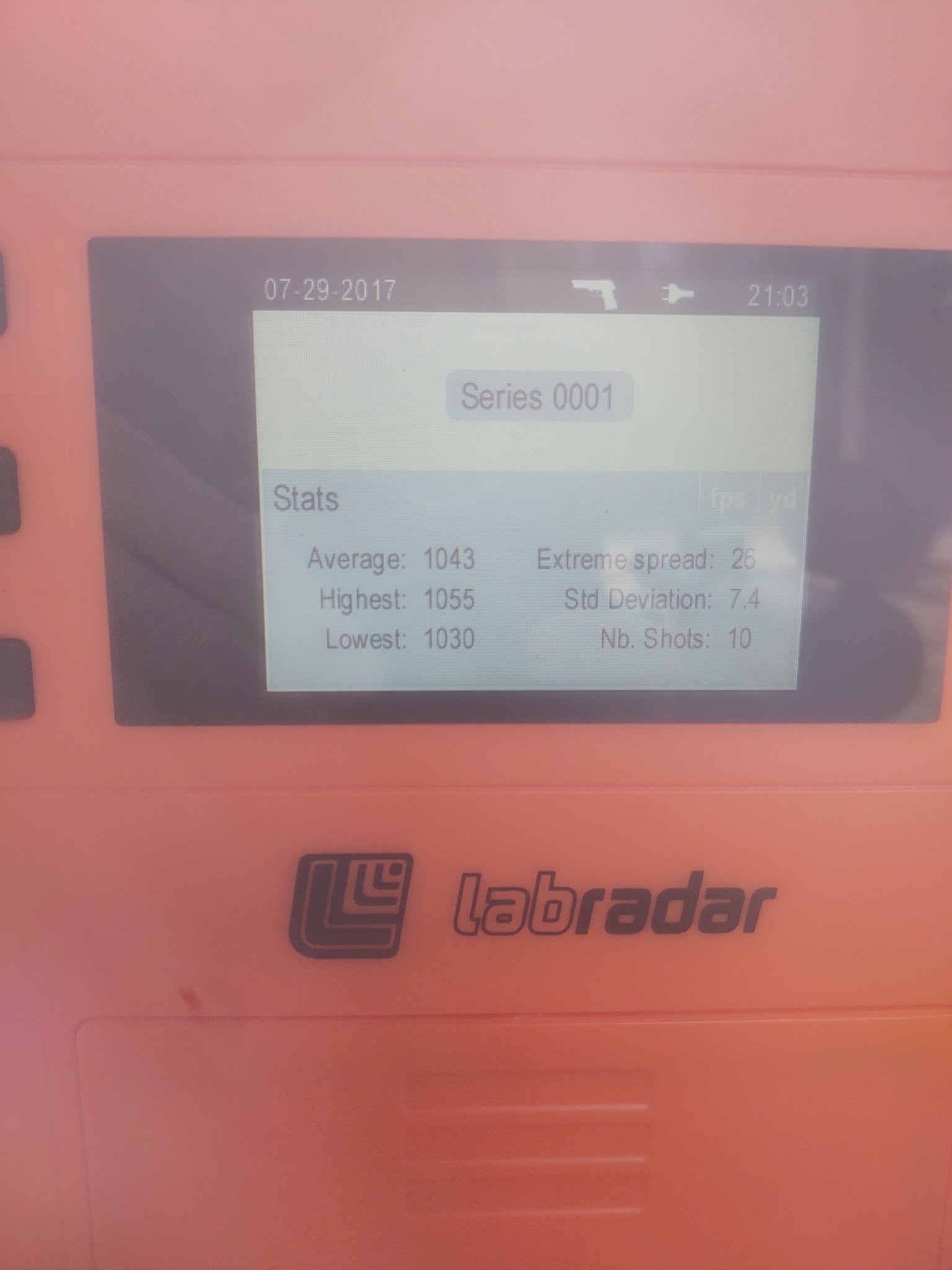 SK Long Range: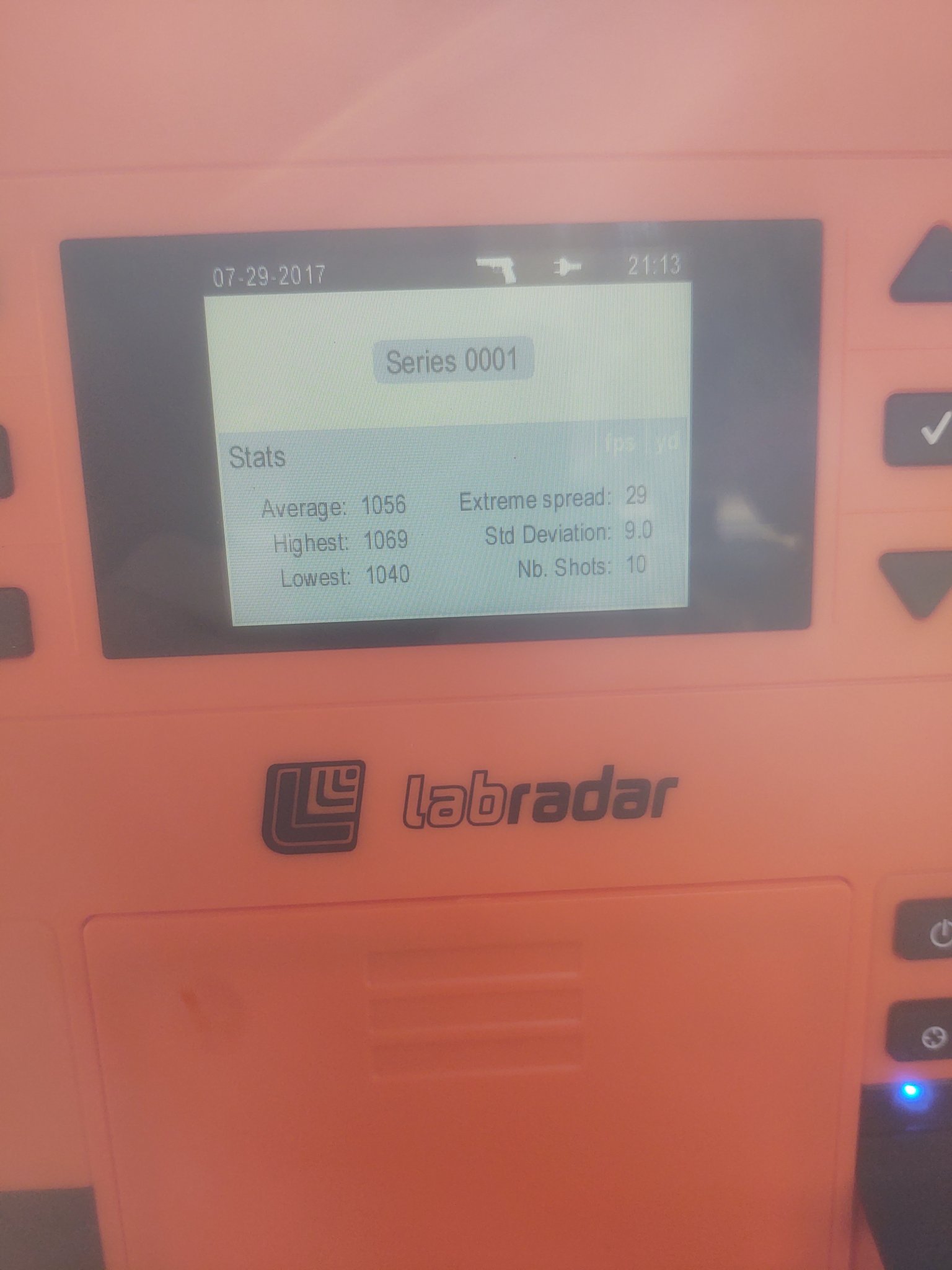 SK Rifle Match: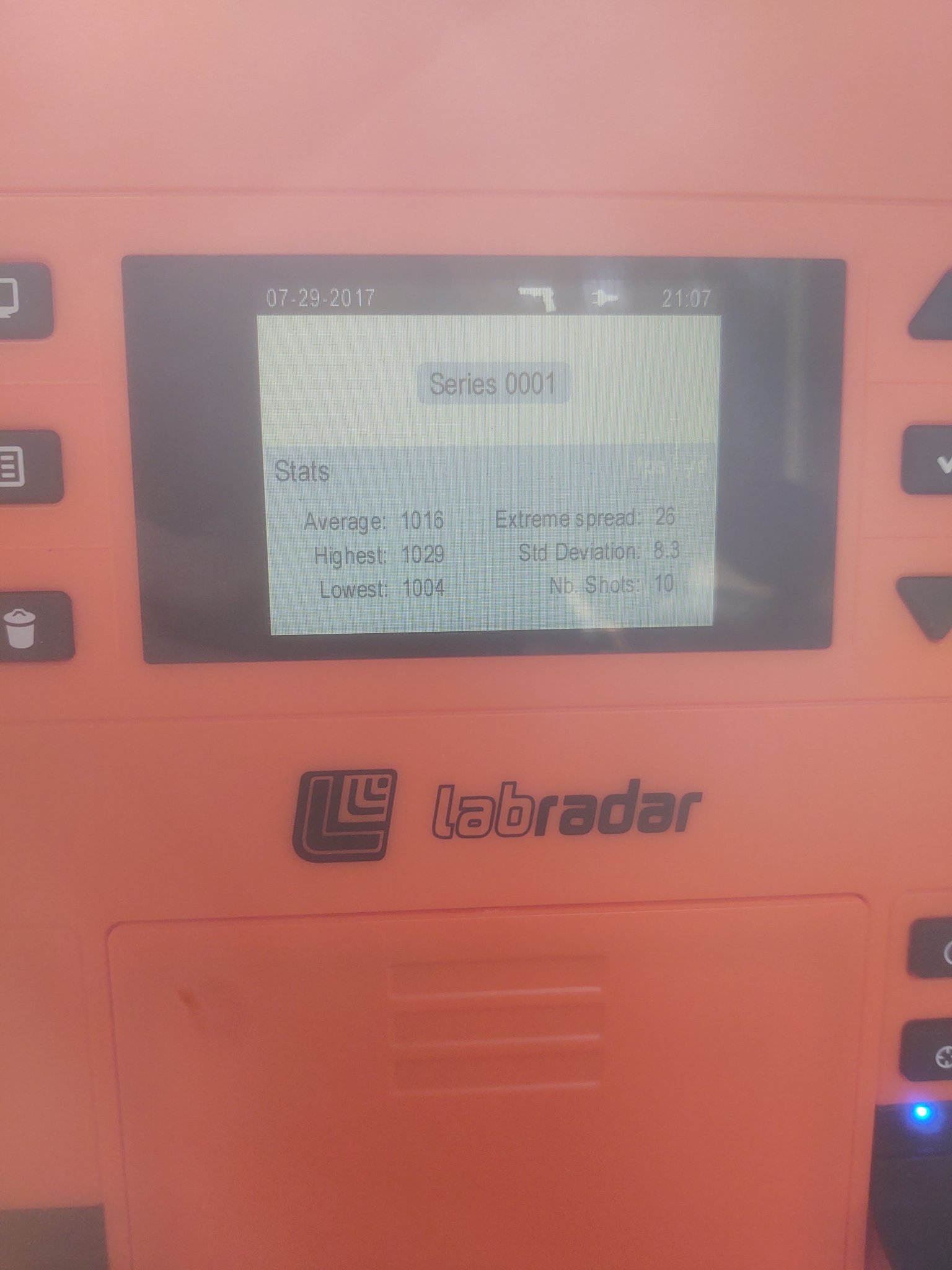 SK Standard Plus: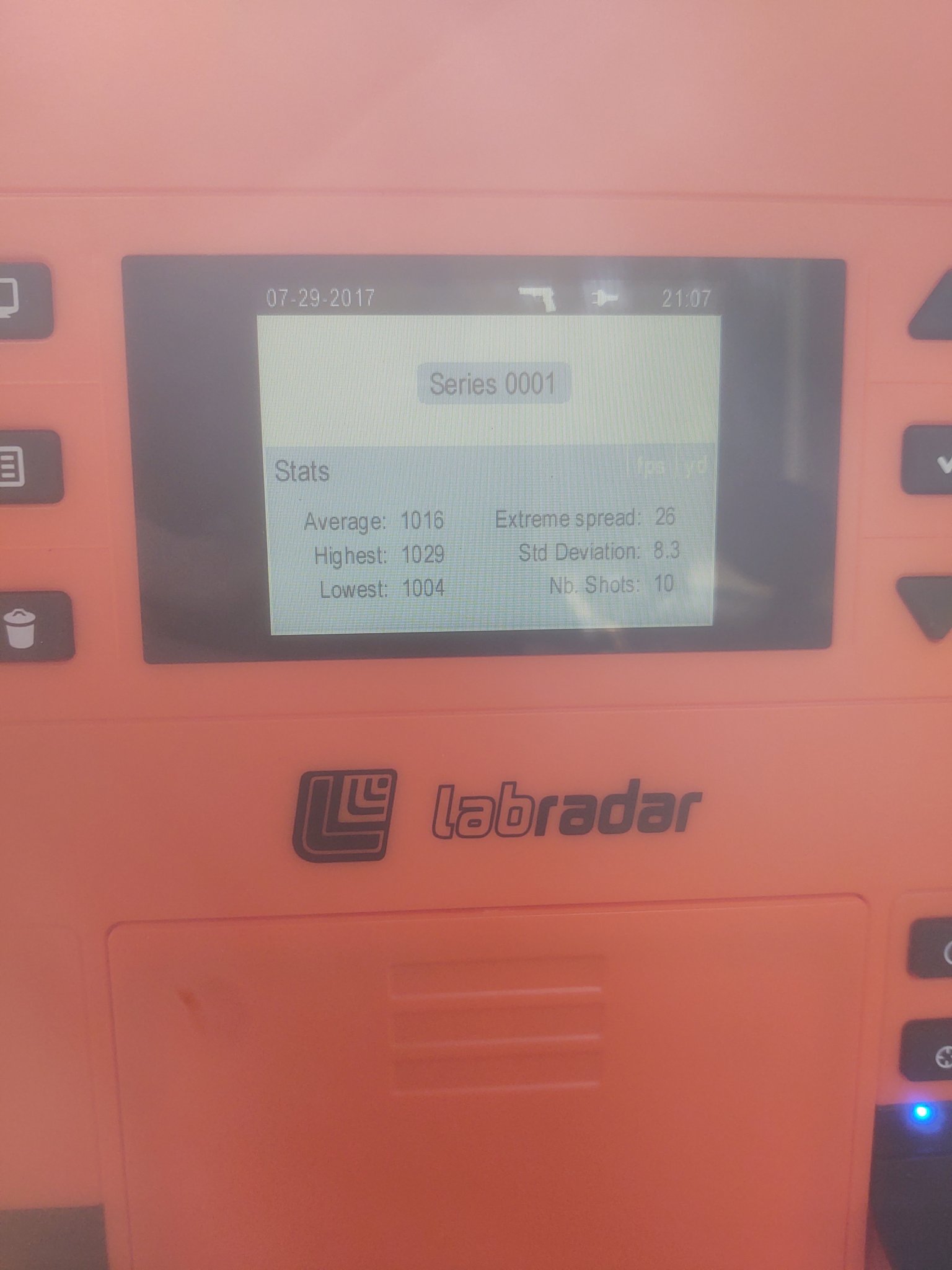 In my opinion these are pretty good numbers for 22lr ammo. Yes I know the velocity is slow but that is expected for the barrel length. In addition to low ES & SD numbers I have held a belief that keeping the 22lr down under 1060fps helps with precision. Of course you have a slightly longer dwell time and more wind effect, so you have to have better follow through and pay closer attention to the wind. But nothing is free.
If you curious about how these targets looked I'll post them below. However they were not shot with the up most precision in mind, I was not paying attention to the wind (2-6 mph switching from a straight on head wind to a left to right full value) other than trying to not shoot in big gust. I was shooting pretty quickly but doing my best to execute proper shot mechanics (as I do with every round I shoot). But you can clearly see the wind in the targets.
I only have 1 of the center X 10 round targets as one was 2 sets of 5 and I don't remember which they were. All are 10 rounds at 50 yards.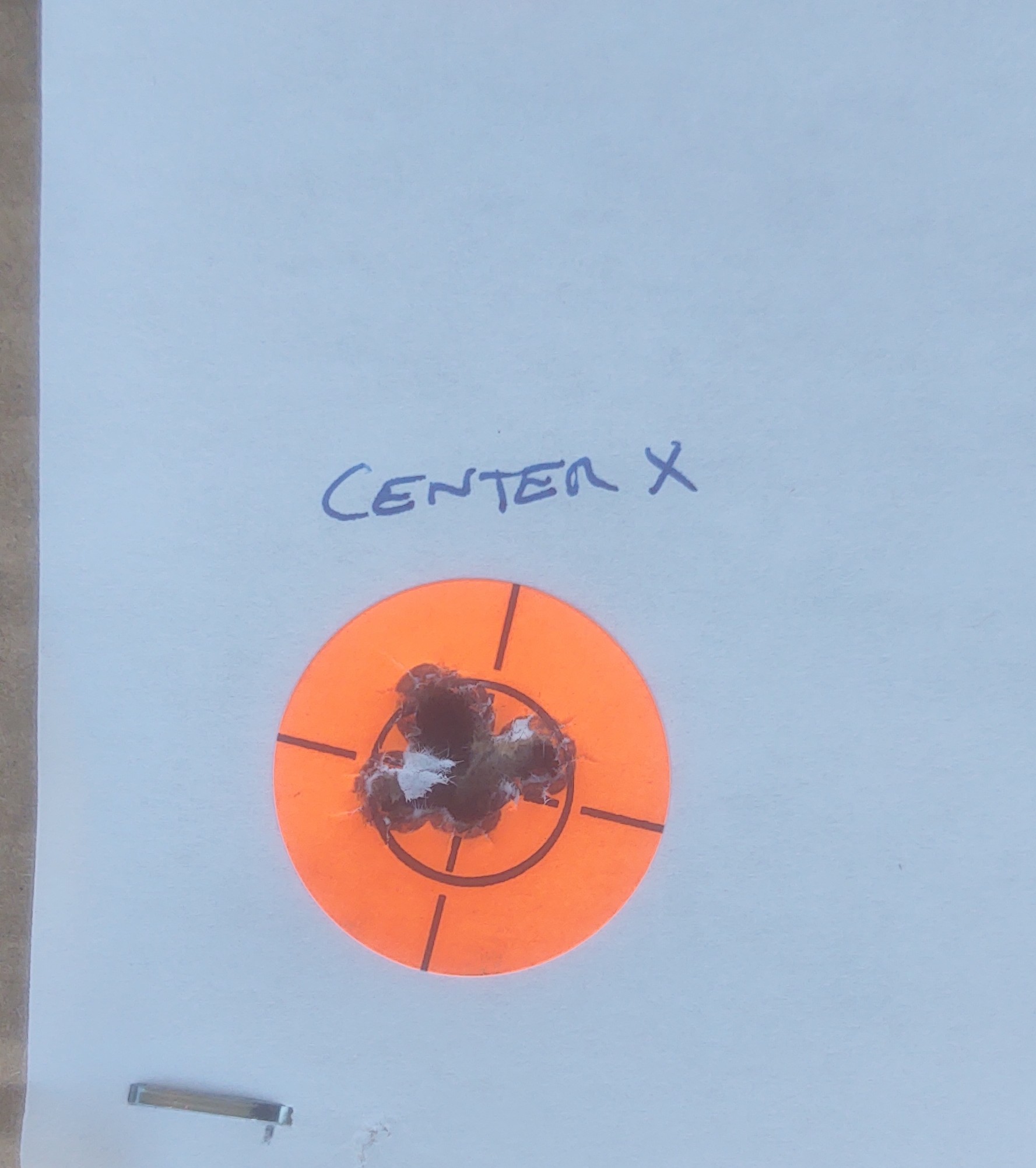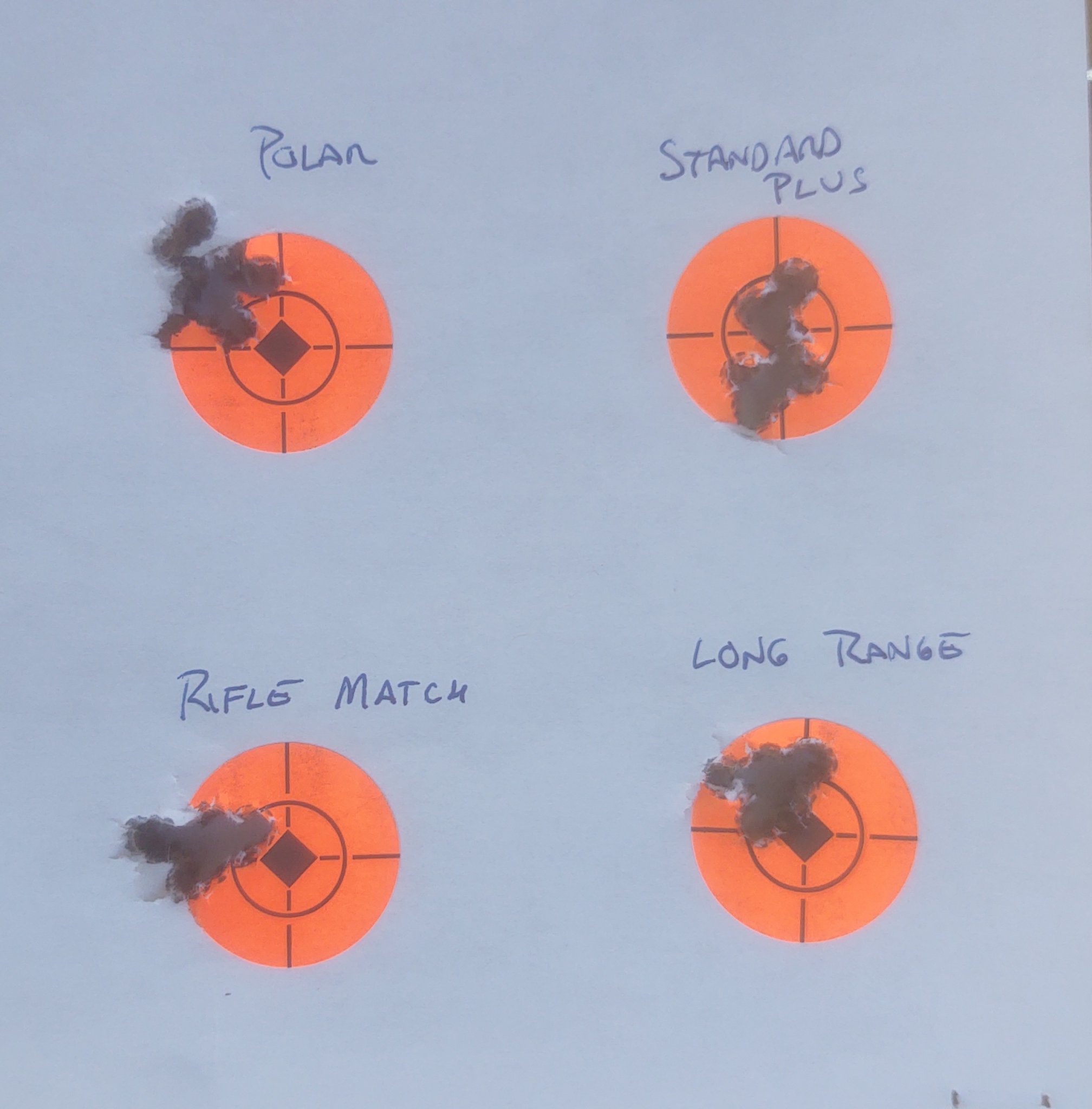 Like I said, just thought I would share my $0.02...