Supporter
Supporter
Full Member
Minuteman
Being a bit of a caliber whore, I wanted a single action that I could easily swap barrels and one that has a large offering of prefits. I'm also a tad bit frugal too.
That led me to a Bighorn short action Origin to start with. It was a great action and I had the ability to run barrels cut for a TL3 or an Origin, with an HLR recoil lug. Found a great deal on a 20" proof 6.5 cm prefit for a TL3, threw it together and slapped it in a Bravo.
Here is the old SA build:

Great setup but I wanted the ability to run calibers that are LA, without buying another LA action (already own a custom 28 nosler).
The thought crossed my mind to go down the AI path but two big factors were preventing me from doing this: the cost and their weight. All of my rifles at some point are used for hunting and weight is always a concern.
After doing some research and confirming with Ray, I discovered that the following tenon lengths for Bighorns are as follows:
Origin SA, Origin LA, TL3 LA, and SR3 LA all have the same lengths. The only one that is different is TL3/SR3 SA, but with the HLR recoil lug their barrels can be used on the origins.
I ended up trading my SA origin+bravo for a LA origin+bravo from another hide member. Slapped the barrel and trigger on, checked the headspace with the 6.5 proof prefit, and low and behold it's good to go!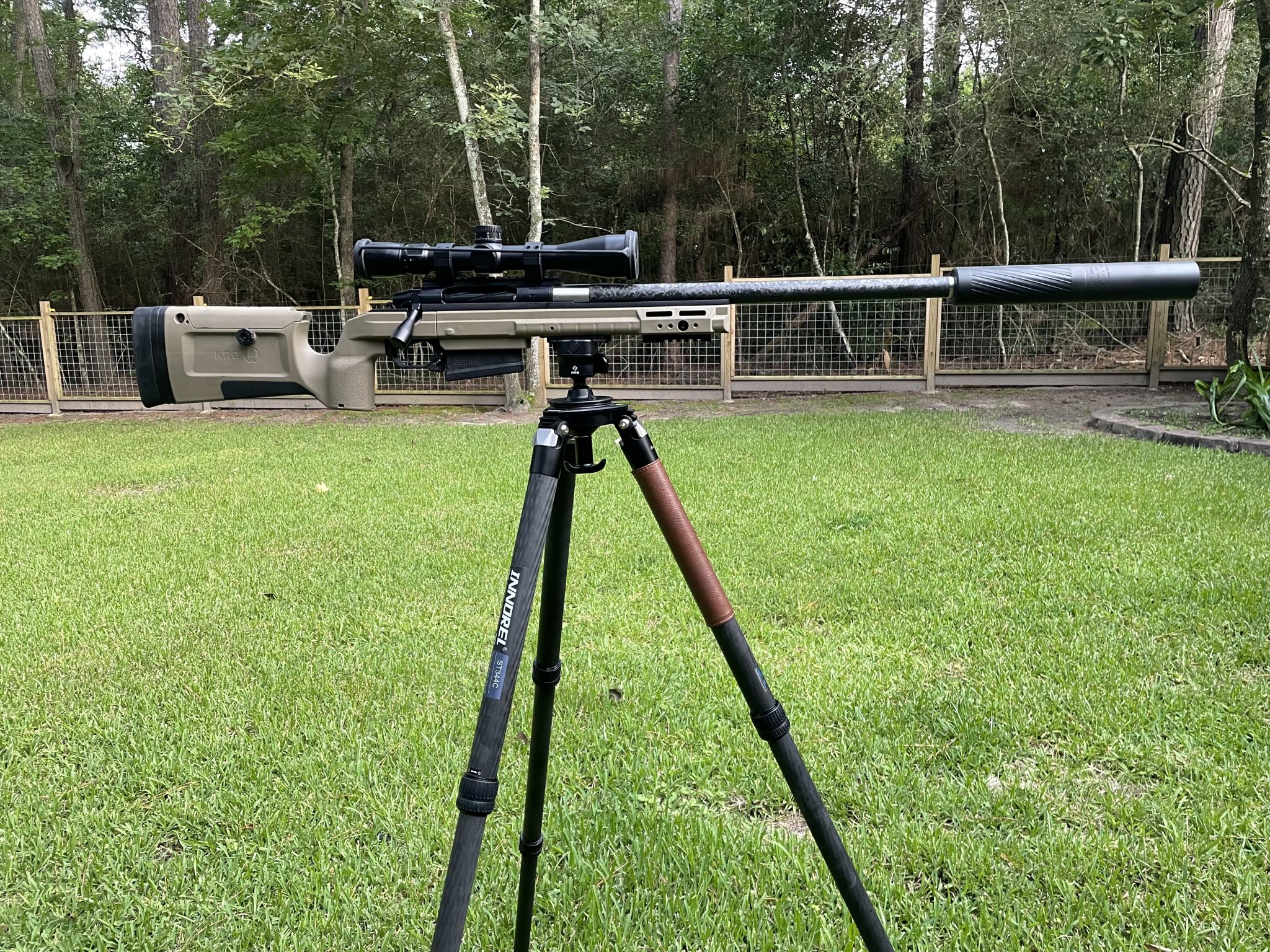 The next unknown was how to reliably feed the 6.5cm from LA mags. For initial trial runs, I purchased magpul 30-06 mags that are the standard long action mags. All I had to do for them to feed correctly was the extend the follower spring some to provide more force on the follower.
Great thing about the bravo is it comes with a spacer for running standard LA mags and it can be removed to allow room for CIP mags. But, not all BMs or chassis come with this option to accommodate both sizes of LA mags. I've been eyeing the XLR Element Magnesium and if I wanted to feed it 6.5cm along with cartridges that would benefit from CIP mags, I would have problems. The 6.5cm kept nosediving or the case head would be too low out of a CIP 300wm mag.
I've seen the 6dasher kits for 308 mags so I thought why not try it with a CIP 300 wm mag? Welp, I hacked off the rear of follower, fit a chunk of plastic in the rear of the mag, and still had problems.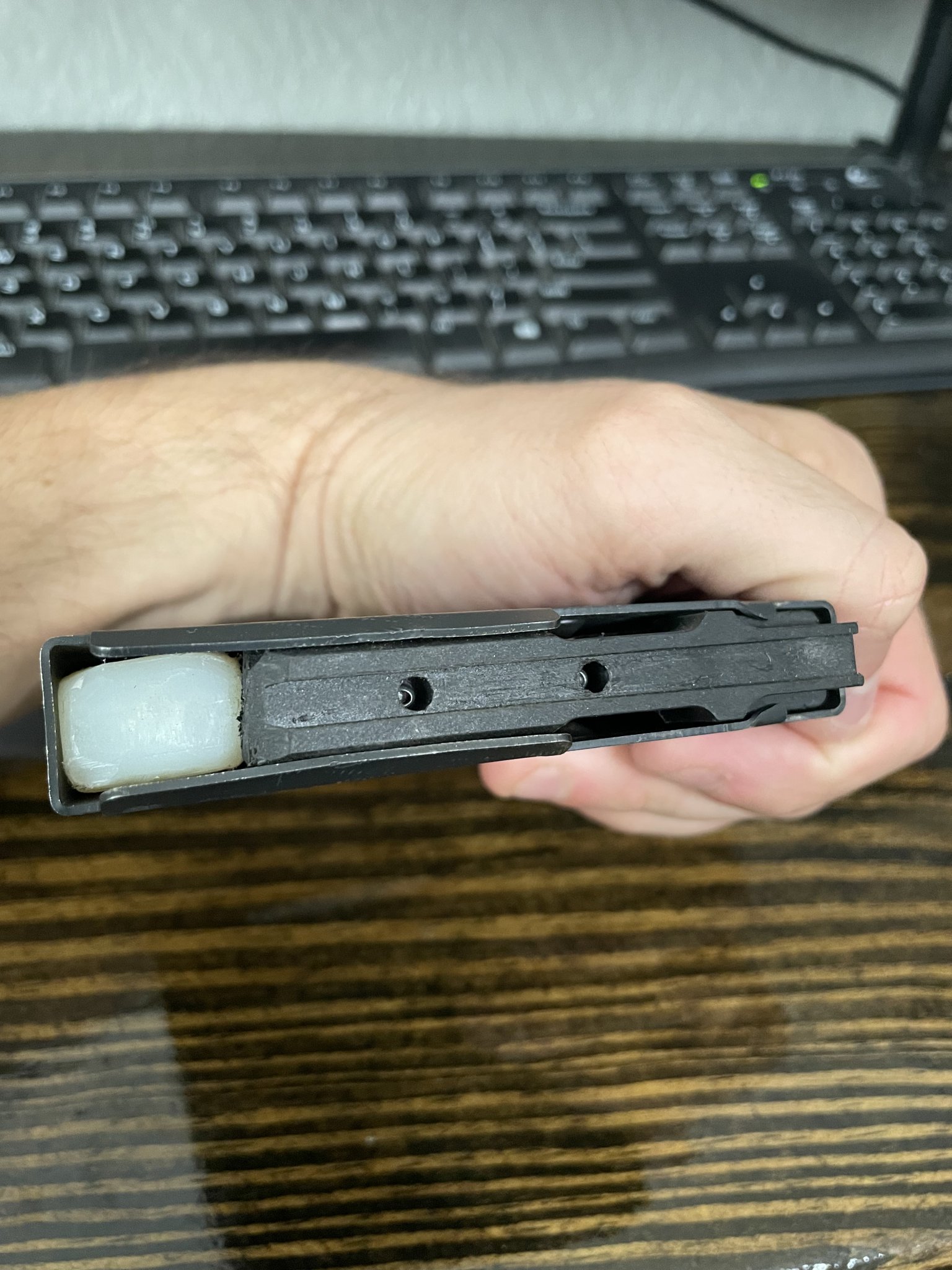 The follower spring kept getting stuck on the indentions inside of the magazine as it was pushed forward with the spaced. Made the spring narrower to clear the indentions, then the spring did not have enough force on the follower to feed reliably. Scrapped that project and went back to the drawing board.
With how well the 6.5cm fed from the 30-06 mag, why not make it fit for a CIP well? With the use of plastic welder and my Macgyver skills being on point, I added length to the 30-06 mag. The plastic welder adhered to the magpul surprisingly well too.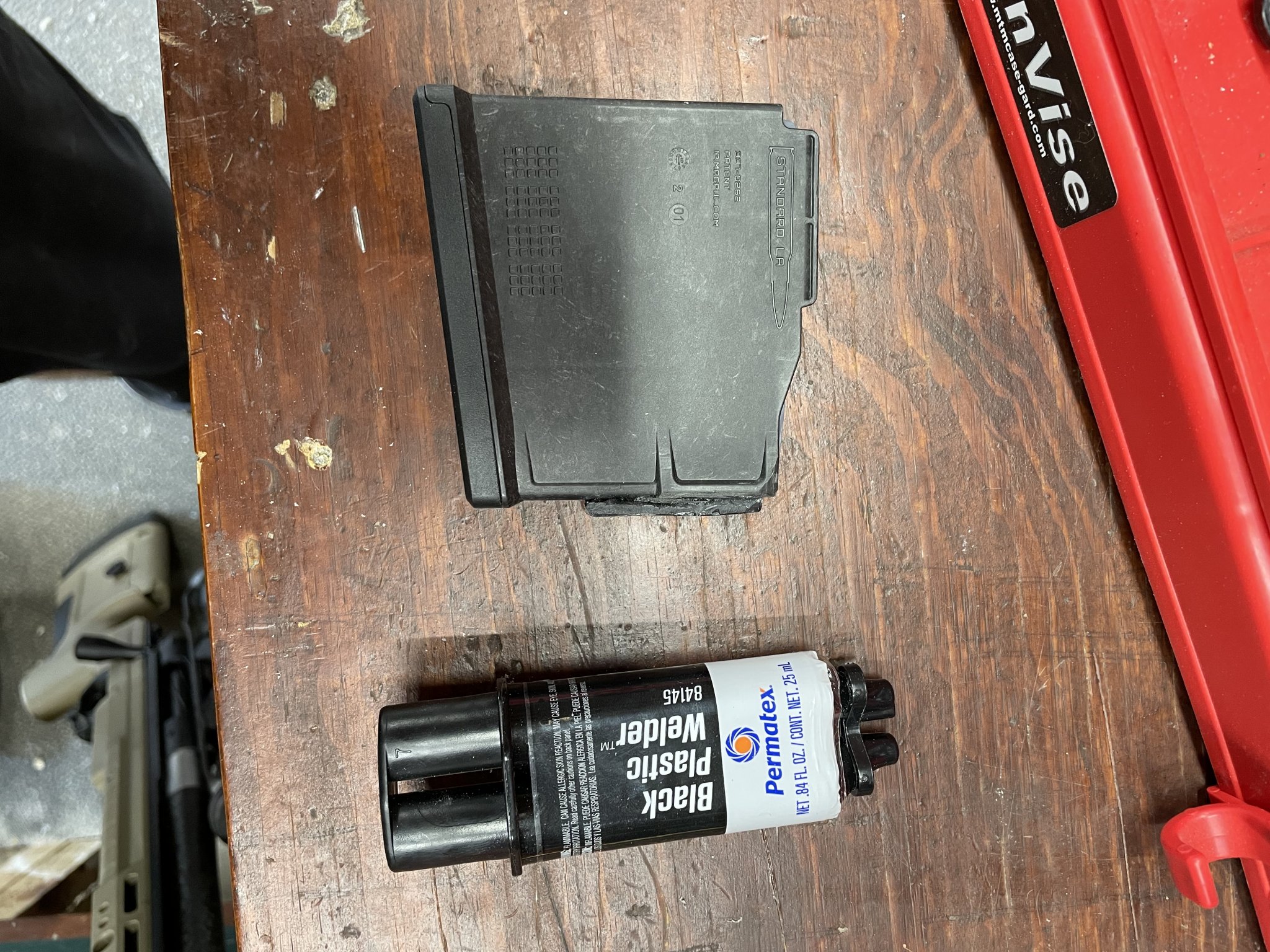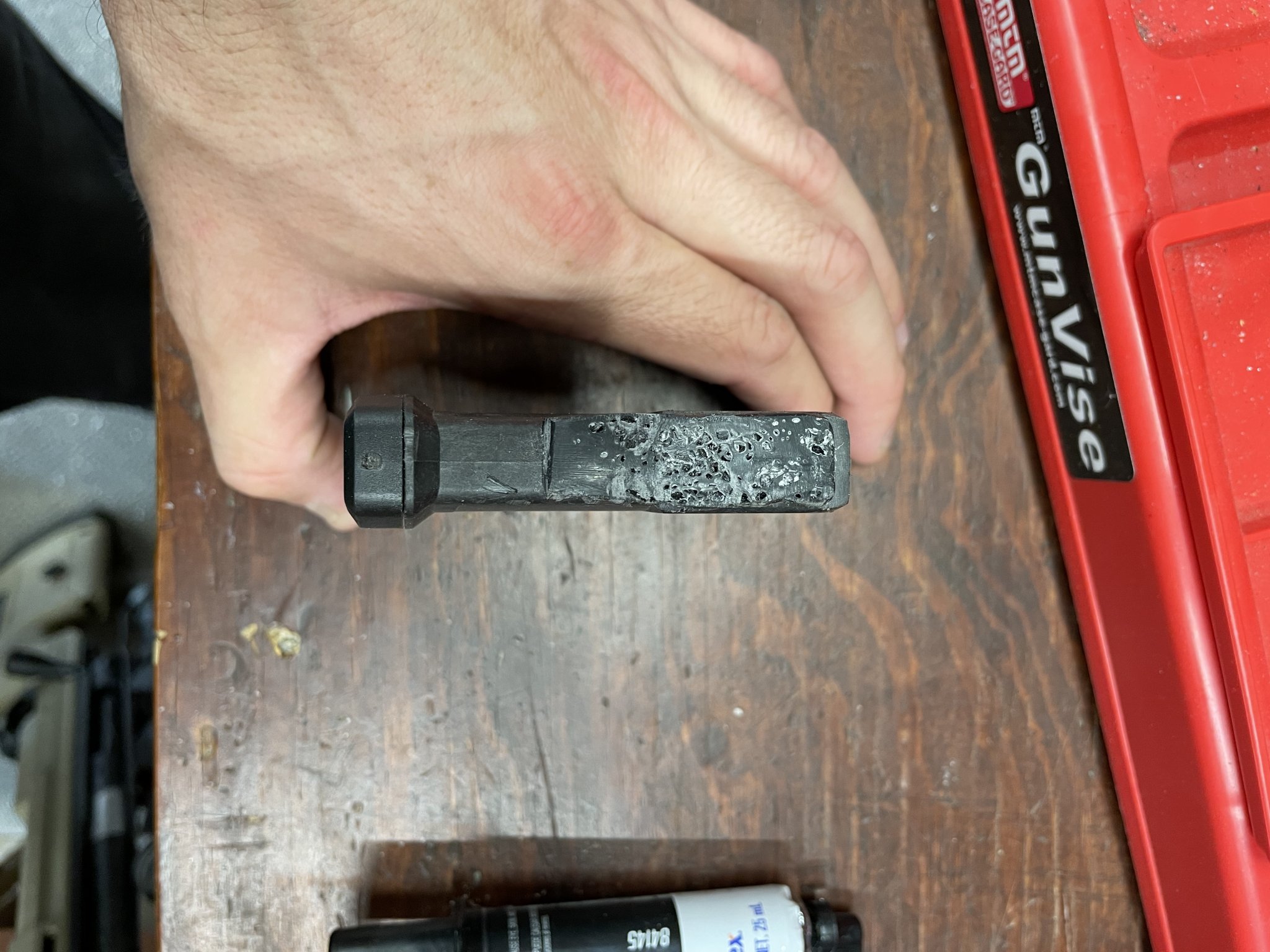 Even though it looks like hammered cat shit, it runs the 6.5 cm rounds through the origin like shit through a goose.
A few weeks ago I ordered a Carbonsix 20" 300 PRC prefit and hopefully it will be in around October. We will see how often I swap barrels once I have multiple available for this rifle. Who knows, it might not happen but a few times a year. But in the meantime, I've satisfied my curiosity if I could run the 6.5cm in a LA.