Pushing Tin
Full Member
Minuteman
Supporter+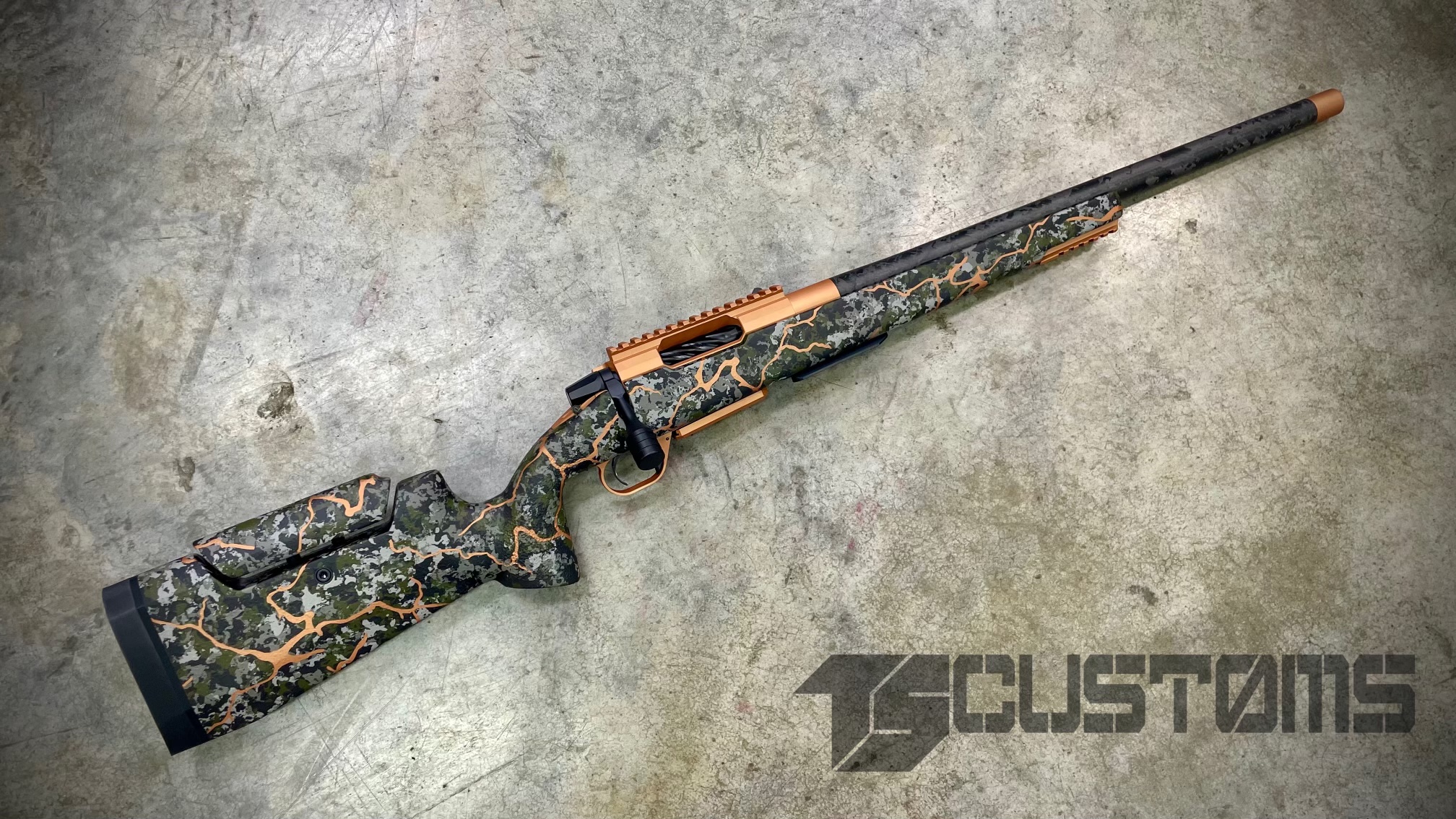 My Lord does Travis @ TS Customs puts out some work art. What a beauty!!! Should be getting it next week sometime.
•Lone Peak Fuzion SS Nitride coated in copper orange
•Proof Sendero 22" 1:10tw 300wsm copper orange ends
•TS Customs KS1 Adjustable stock in a black, od green, grey, light grey ambush w/ copper orange cracked lines
•Hawkins Precision bottom metal w/ hunter mag copper orange
• TT Special 2 stage
Will be putting a TT315M Gen 2 MilDot on top sitting in some copper orange coated Hawkins rings… a TBAC ODG Dominus will be hanging off the end.