Supporter
Supporter
Minuteman
Looking to sell Bell and Carlson Sporter style stocks. They're primed and ready for paint. Most are unmodified but I have a few that have been modified for heavier barrels and the top line has been cut for side bolt releases. They're all Remington 700 SA or LA inlet and BDL style bottom metal. Asking 150 for unmodified and 125 for modified OBO.
There are:
7 unmodified SA RH
2 modified SA RH
1 Unmodified LA RH -Sold
4 modified LA RH
I'll cover shipping. Only available in lower 48. Stock will ship once certified check or money order is received. If paid for with personal check I'll ship once the check as cleared. Thanks!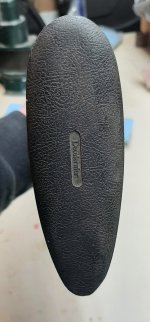 Last edited: