Gunny Sergeant
Full Member
Minuteman
Recently, Mark at Short Action Customs did an overhaul on my Rem 5R. Before sending it to him, it was just a stock 5R that I had krylon'd and had a Harrels muzzlebrake installed. The previous smith that installed the Harrels brake threaded my barrel 5/8x32 so I had to run an adapter in order to use my suppressor. In the overall scheme of things, I guess not a huge deal but it definitely got annoying always having to keep a wrench in my back to remove the adapter from the can after shooting a few rounds.
Anyway, here she is before Marks work.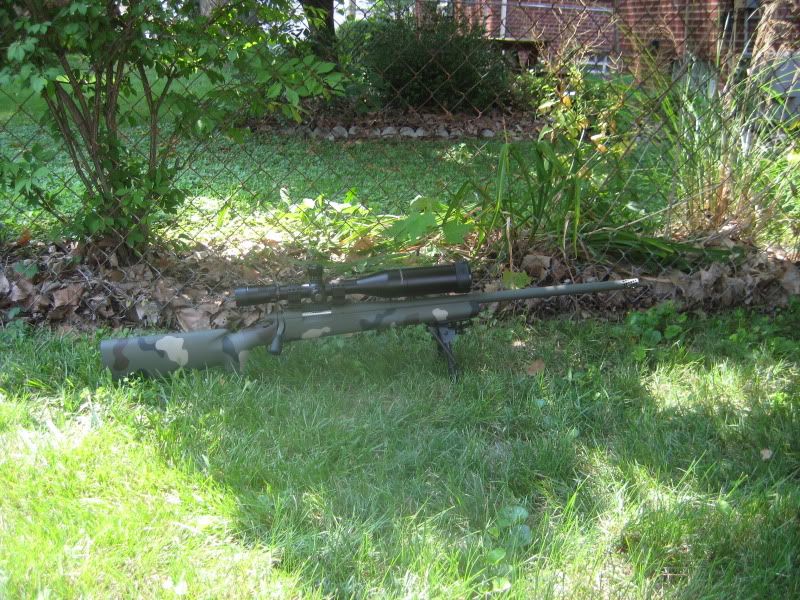 Mark did the following to it. Here is a list of everything that was done to it.
1. Setback the barrel and recut the factory Remington chamber to a new tighter, concentric Chamber
2. Cut the barrel from 24" to 21.75 and recrown
3. Rethreaded the barrel 5/8x24 for my suppressor
4. Installed a new APA Little Bastard Muzzlebrake
5. Custom M40 style thread protector with recessed crown
6. Barrel spun the barrel to match the muzzlebrake and thread protector.
7. Faced the Action and blueprinted the bolt.
8. Lapped the recoil lugs
9. Trigger job (Adjusted to just over 2 lbs
10. Cerakote in OD green with some custom touched on the bolt shroud, anti cant indicator, etc.
11. I never really liked the 5" sunshade that came with my bushnell so he chopped it to 3" which I think looks a ton better.
Anyway, On to the pics of the work.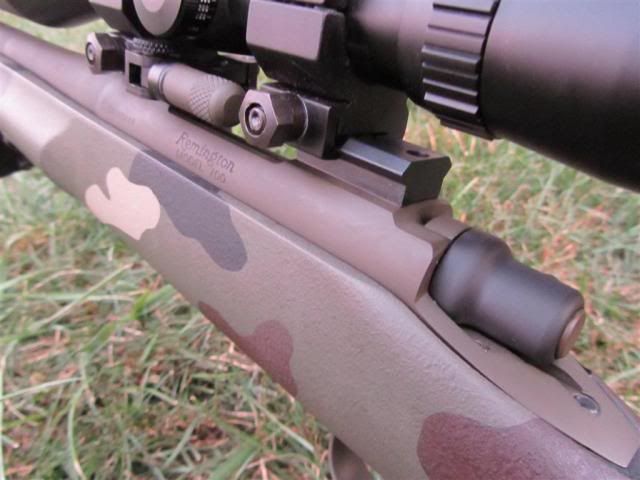 And before chopping a few inches off the sunshade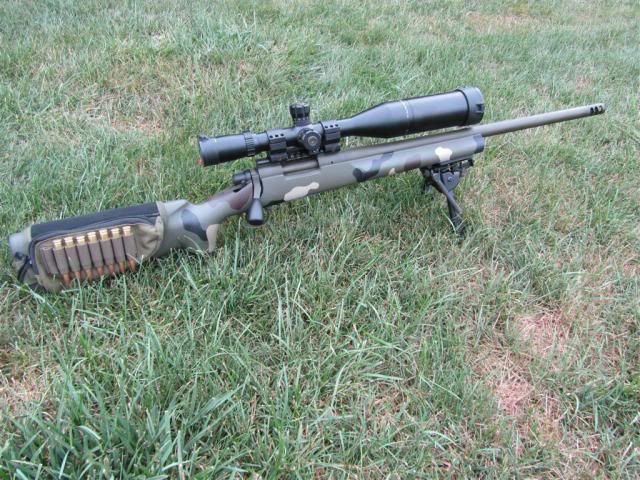 and after, much better.
I got a chance to put a few rounds through it quick and shooting from a picnic table with the scope only on 12x, it put 3 shots into a 1.3" group at 300 yards. I think I could have done better if I had cranked up the magnification a bit. Im happy.
Thanks for everything Mark. Great work as usual!