Looking for some suggestions for bolties that include a few different features. Namely:
Chambered in .308 Win
Threaded stainless steel barrel, ideally 18-20" and not less than 16", ideally free-floated
Open sights, ideally full-length and ghost ring style
Detachable magazine that either comes base or can be upgraded to 10 rd. cap.
I'd also love something straight pull, under 2K USD, and with M-LOK attachment points along the forend, but these are less important than the bulleted features. I'm agnostic about glass--just to say I'm not crazy about scout scopes and would prefer a system where I can mount further back/use rear-canted rings. Intended application is hunting and bench shooting c. 700-800 yds., with irons for backup/ occasional guide gun config.
If I could get my hands on a Tikka T3x Lite Roughtech Ember or a T3x Arctic in the US I'd be most of the way to what I'm after - alas. So far the best choices I've seen that I could
maybe
get my hands on are the Ruger Scout 18.7" SS (now discontinued I believe), or the T3x CTR SS (also discontinued). I've pictured all those here, in order of mention:
The Roughtech Ember
The Arctic
Stainless Scout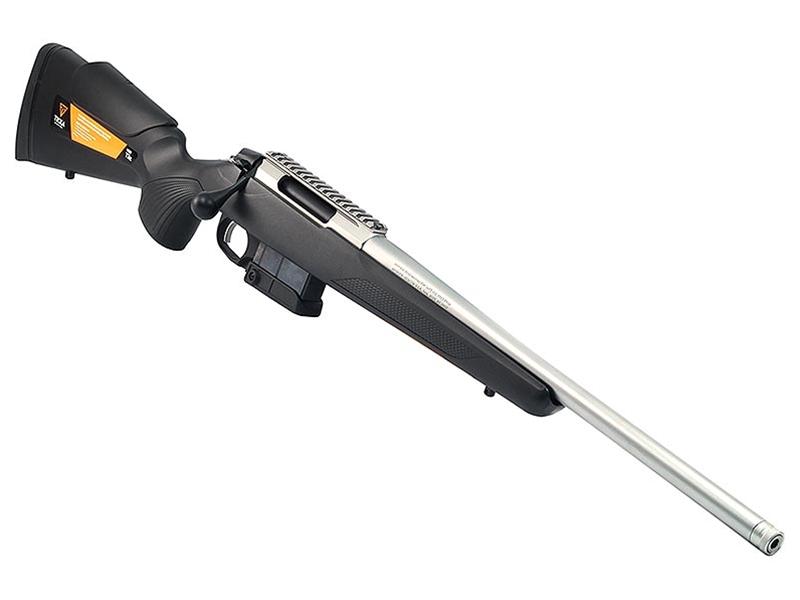 Stainless CTR
Thanks in advance for any advice!