Who cares
Full Member
Minuteman
3/20 Edited to ADD Video

an

d at the bottom: Cattle Gate, Latter and Rolling Bar Simulator

- videos added

I have built barricades before and they always end up too big and I get to lazy to move them around.

This time, I wanted something super small and light that I could dry fire with or take with me out to the range.

My RRS-TVC legs and TA-3 are so solid, that it has taken some of the skill out of the shooting; but figured using it for an adjustable height barricade, might be cool.

I been using a simple 2x4 on edge and it works fine, but wanted a bit more.

I did not want to over complicate it because the tripod can spin giving multiple options and provide adjustable height from near prone, to taller than I can shoot.

It approximately resembles the more rickety wood barricades. Of course, it does not let you work on rapid elevation changes like the classic steps, but does give near unlimited elevation choices.

Anyway, here is what I started playing with. It is not perfect, but works well enough with a repurposed 2x4.
The one (below) I have been using before the triangle option. It is a simple 2x4 with a dovetail plate in the 2 inch side and still my go to ....vvv
Per request: Add the the dims - Notice I cut off one redundant leg. Spinning on the tripod 180 allows for off-hand or strong side already.
Using the plate nearest the vertical allows for less leverage on the TA-3 when using it as a fence post.
Edited to add inspiration- actually I flat out copied, Natestreo. His post is near end of thread.
Chain/Swinger- below: Uses a metal AI latch with long SS wood screws semi-tight, to allow swiveling out of position.
Removable
I thought the easiest way to show the stability was with a quick cell phone video. The videos are meant to show how much the RRS tripod legs, head and barricade, move or don't. That's the point of the focus, not my ugly butt..
I used a height in the first two examples, that didn't let me brace elbow to knee, or kneel. The iPhone is at a weird angle so that you can see the device..It makes the other stuff look a bit off-axis.
Videos in action below:
Fence post simulator below:
Swing rope or chain.. you can remove and shoot off the much more stable 2x4
Using the cattle gate below
BTW USING @JC Steel, Jake's TacTable in the rear on swing chains and ropes is wickedly effective
(not shown in the video)
..https://jcsteeltargets.configio.com...e?cid=435&returncom=productlist&source=search
I took 4 phone videos and will post the other positions. But many more creative positions are available, I just didn't have the patience in the cold to fuss around more with the iPhone. Besides, you guys get the idea.. It is just posted to help see the movement of the system, it is not as much as some wonky barricades, but more than the really nice ones.
As a side note, running the right-hand action, left-handed, where reaching over a large scope isn't really an option:
You can see just how convoluted this left on right action is on a barricade for fast follow ups. The moment my trigger finger releases, so does the support hand (see the hand under the scope on the barrel shroud), and the hands switch roles.

BTW Follow-thru: The trigger is a Huber 2 stage, the second has an exceptionally crisp, immediate zero take-up brake, followed by an empty take-up stroke to a hard stop. I'm releasing after the trigger has broken, the round has touched off and after the Huber continues past the brake, thru the take up to the hard stop, but not sitting there, to shorten the process.. I am not suggesting anyone do the same as I am making a compromise for speed because of the much slower reversed position.

The only good thing about shooting so damn convoluted, is you can see a round chambering when shooting lefty on a right-handed action. Hope that makes sense.
ADDED: Cattle Gate, Latter and Rolling Bar Simulator -
Made to simulate stages like the one below. (18yr old son)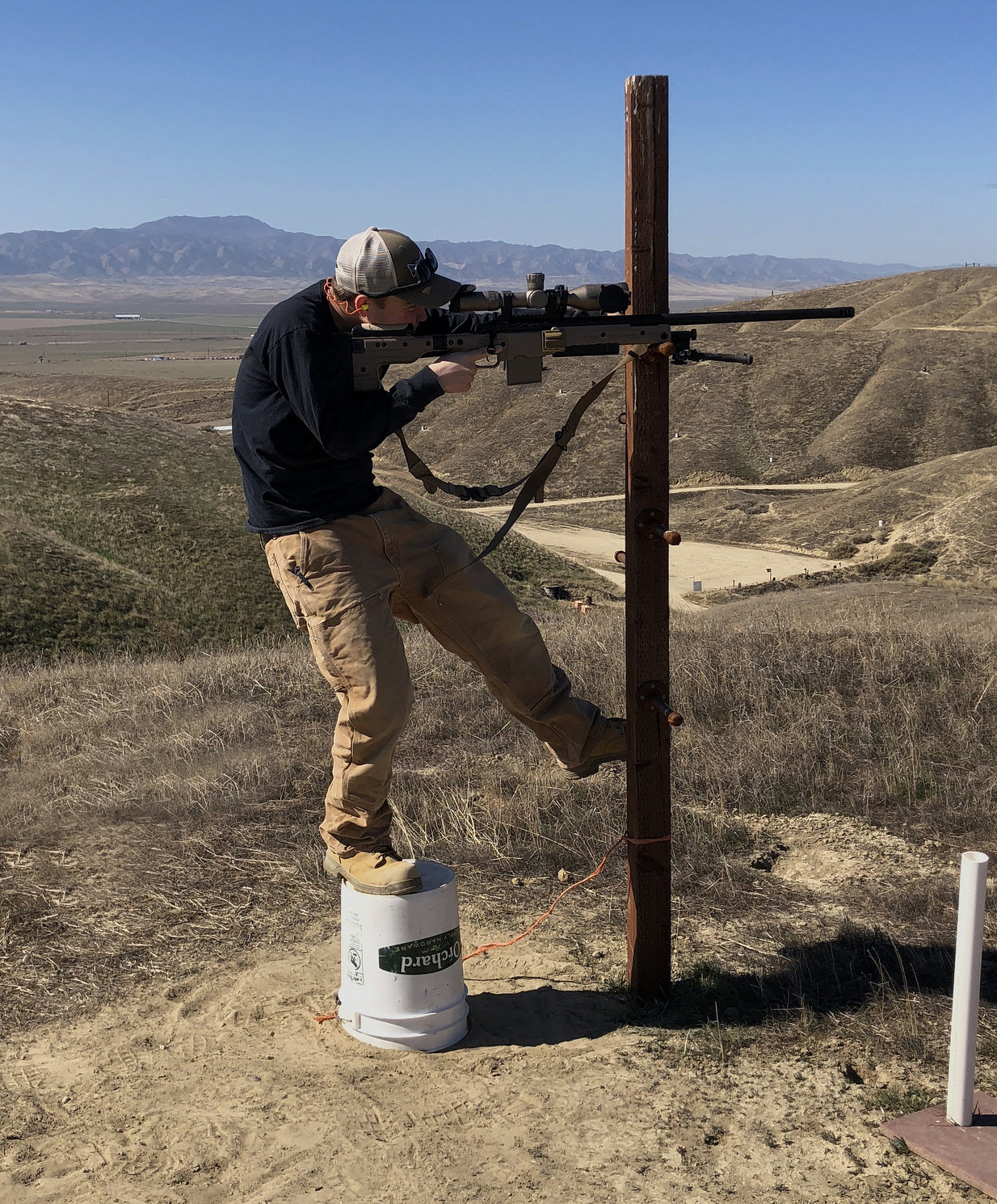 View attachment 6884932
Notice you can slide in mount to best center were needed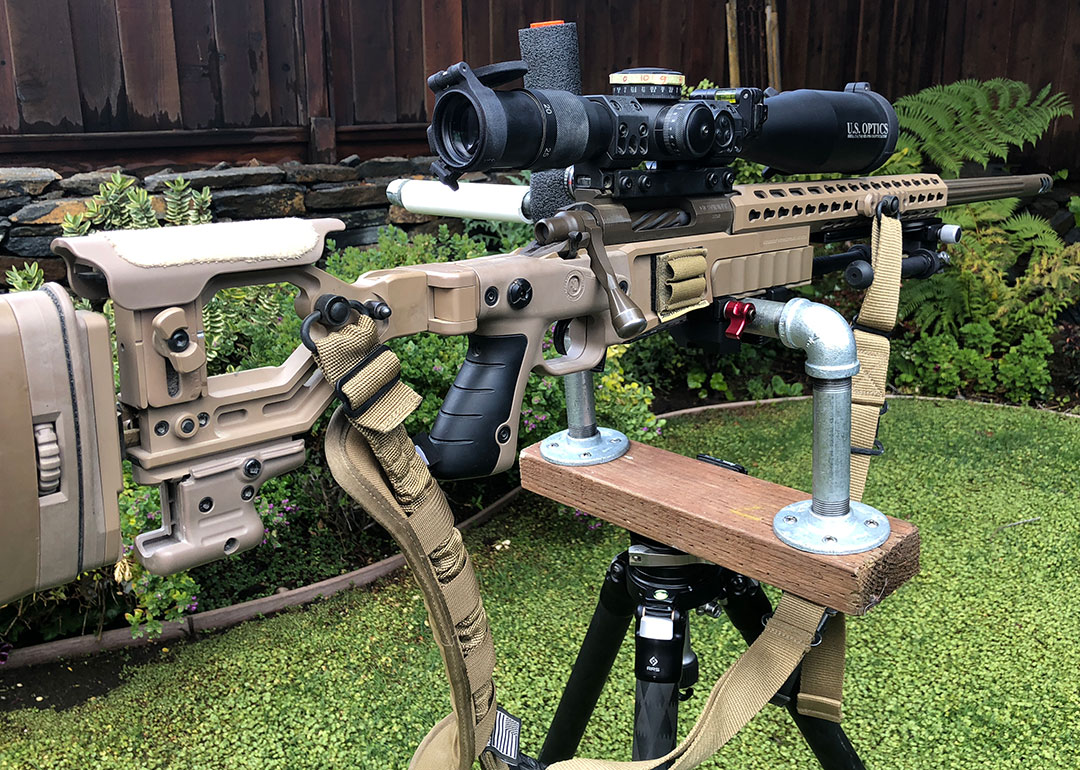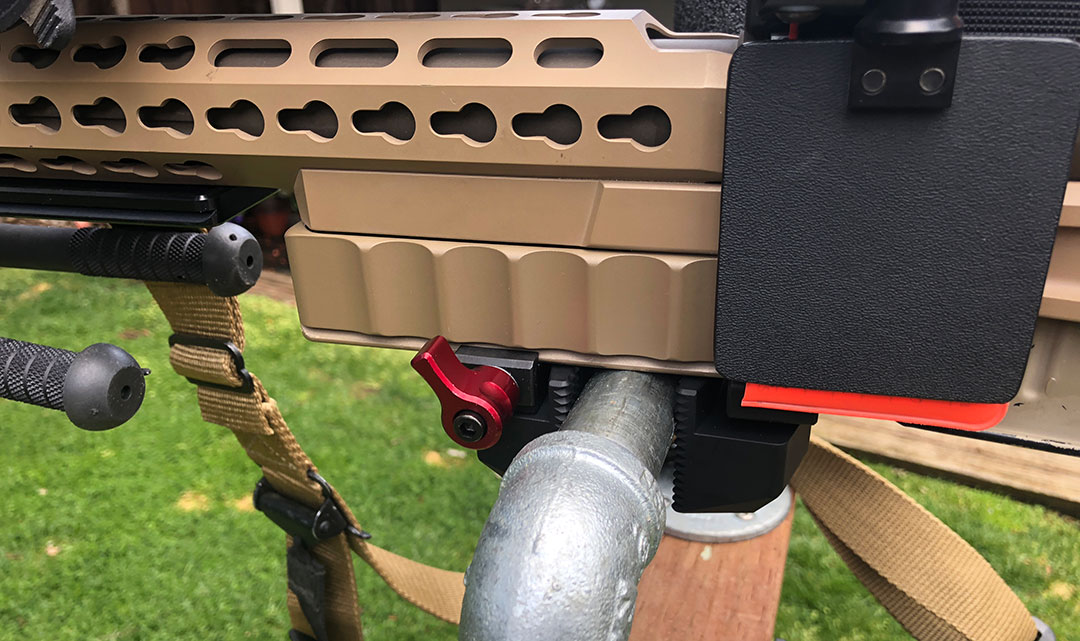 PVC Rollers bellow, make it hard to "lock in" like the above image.. Image above is using 2 XLR barricade stops. As displayed, they can help lock into round tubes like cattle gates or barricades.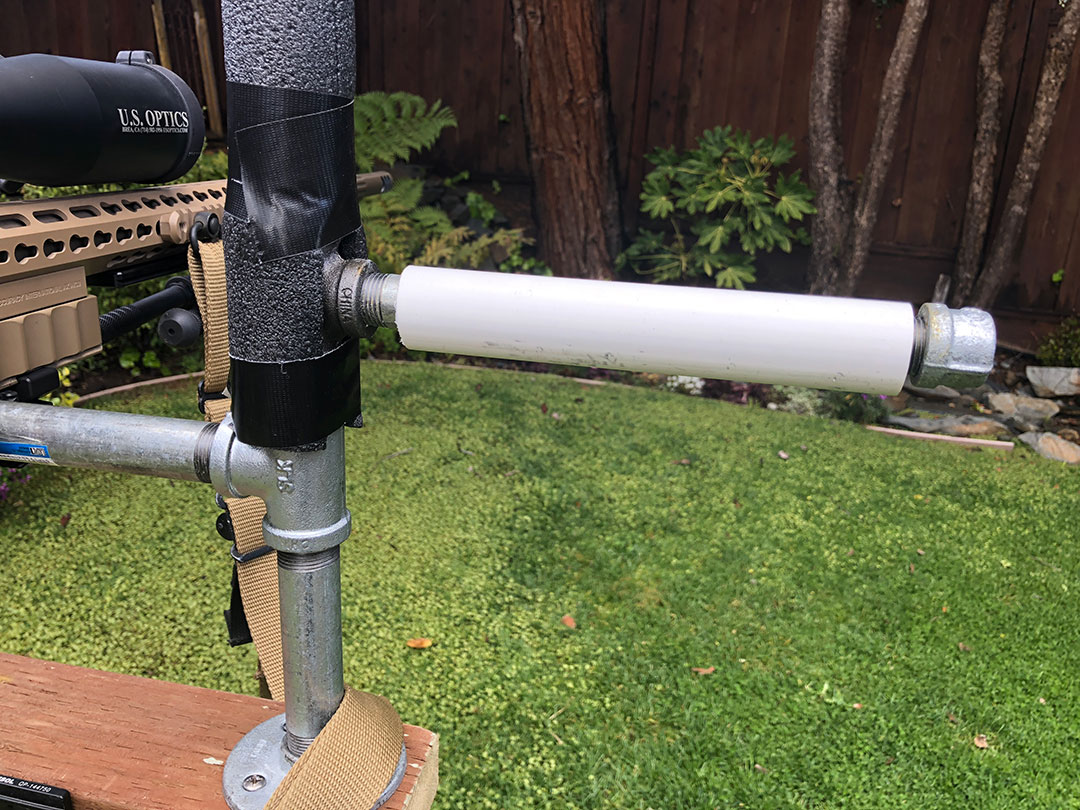 Position 3 is just like the top of a fence etc..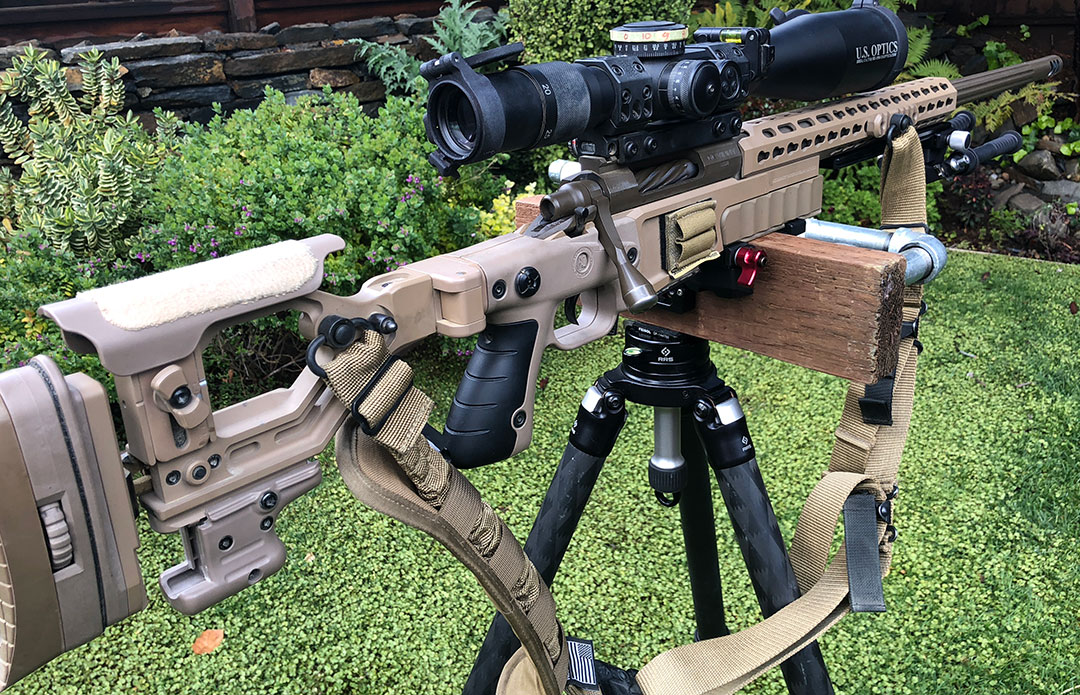 Using position 3 with a single barricade stop and the Bipod to help with recoil.

I'd need a flatbed to haul the 10 barricade positions with all the height options this little pile can reproduce. That said I still find every reason to do something other than practice..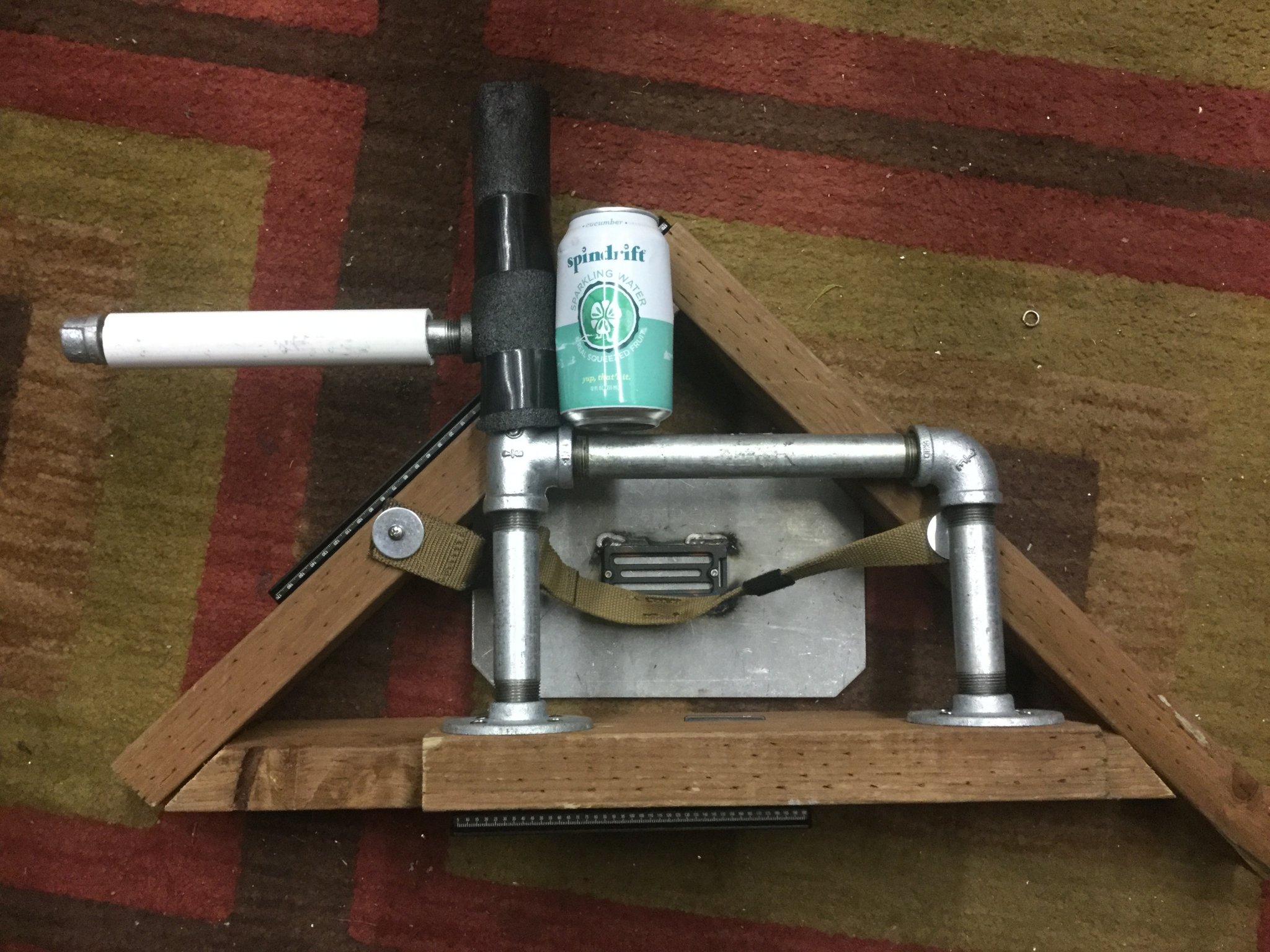 All not much bigger than a few cans of "Spin Drift"
BTW:
I have been using full length ARCA Rails cobbled onto the forearms sense RRS came out with the conversions for Atlas and Harris bipods.
Not only does a device like this allow you to quickly slide the bipod to shoot off a barrel or other small foot print, it can work like an MPA front barricade stop. Maybe more on this later. But these are a game changer
Anyway, HRD-Gear is making a few very cool offerings. Here is one (top in the image) for a SA AX.. keymod at Mile High.
https://www.milehighshooting.com/hrd-gear-afax-09-full-length-arca-rail-for-ax-sa-forend/
The gun at the bottom shows a 6" standard ARCA rail (not RRS dovetail) on the AT chasis. It extends to the same distance the spigot mount would.
This was done BEFORE a full length HRD-Gear AT option was available.
If I was going to do it today, I would forgo the RRS handgaurd /dove tail and
go the 11" HRD-Gear.. You will need the SLOTTED version for the AT to clear the spigot release on the bottom of the chasis.https://www.milehighshooting.com/hrd-gear-uaf-11-full-length-arca-rail-for-la-forend-11/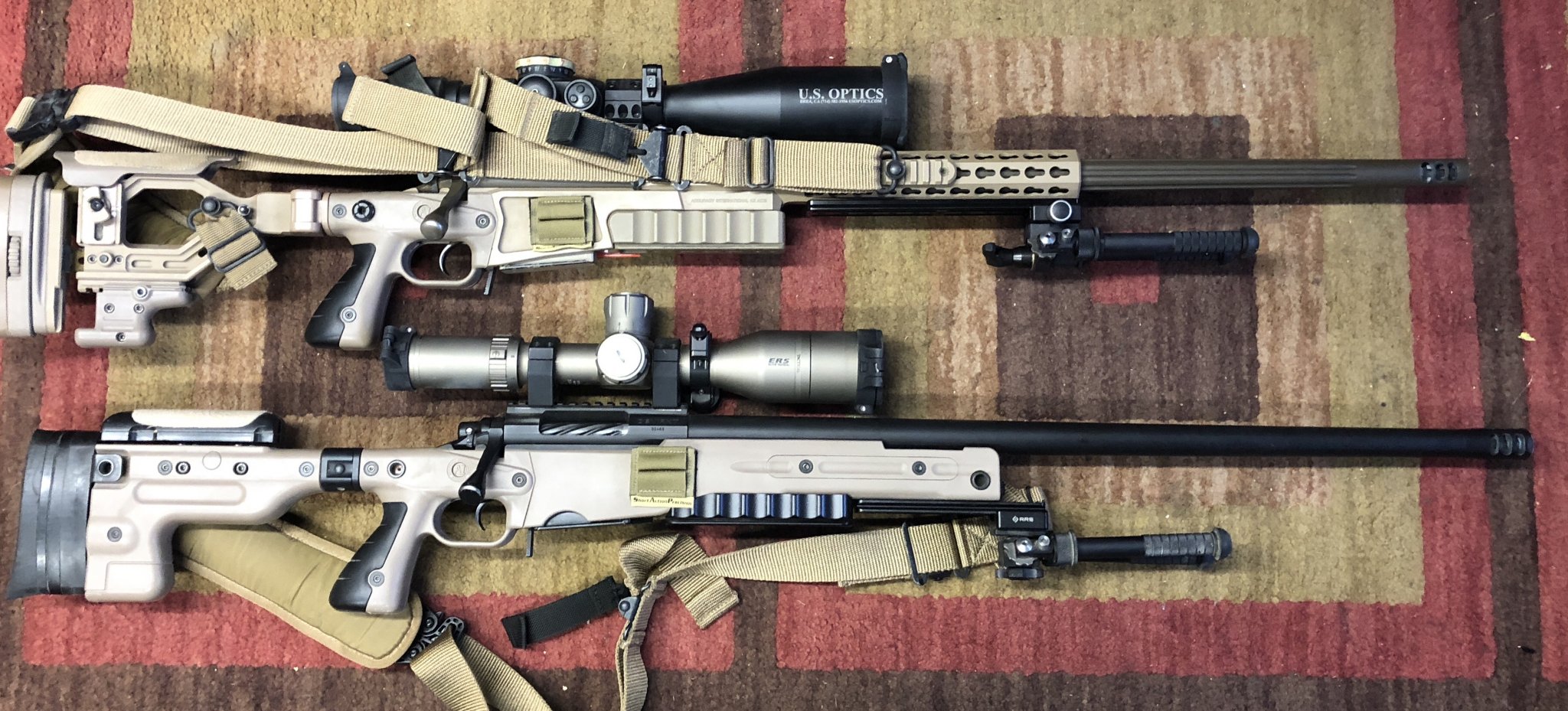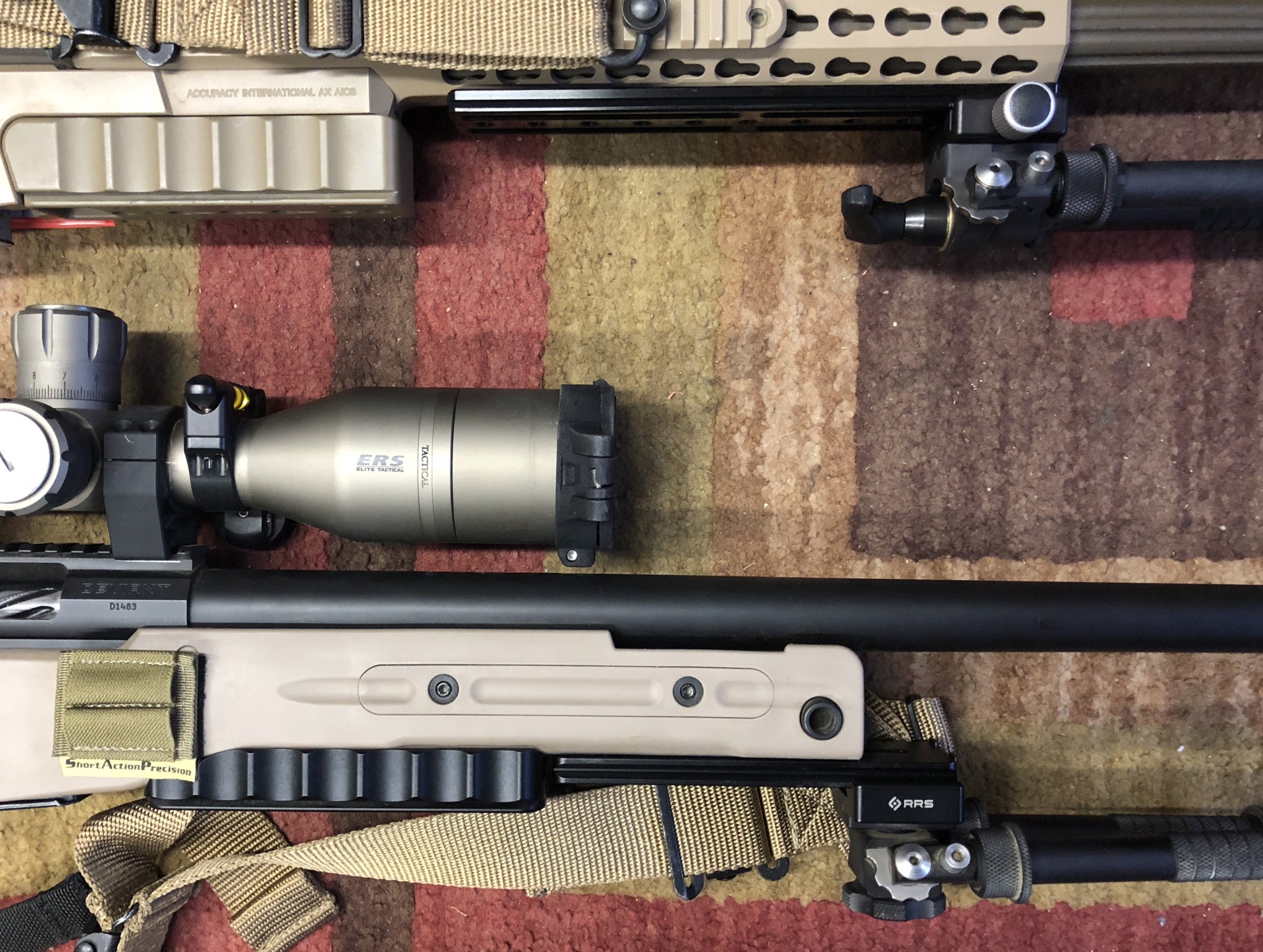 More information on the XLR barricaded stops can be found here:
https://www.snipershide.com/shootin...rca-swiss-compatible-barricade-stops.6877052/
Truth be told, I do not use the barricade blocks and stops. I a bag works faster and better for me.
Last edited: